Where the world gathers for
plating, anodizing, & finishing Q&As since 1989
-----
Cleaning copper roofs
2004
Q. We have a small copper roof over our semi-circle bay windows and need to find a way to clean the small copper roof. Roof is 15 to 20 years of age and never been cleaned. Suggestions appreciated. Thanks
Freda Shumate
home owner - Vanceburg, Kentucky
---
2004
A. I have some experience with copper roofs. I assume someone has attempted to paint or (horrors!) tarred over your copper? Anything you use in a chemical line will require careful control of the runoff, and may leave the copper rather streaked or spotted unevenly. Good luck.
Carl Erickson
retired metallurgist - Vernon, New York
---
2004
Q. I too have the situation.
My infinitely wise builder PAINTED over my new Colorclad metal roof that is over my study bay window! Small area maybe 5 foot by 4 foot or so. I told him to stop right there before he ruined it even more, and wonder what is the best way to get the paint off the colorclad roof?
Jay Adams
- Dallas, Texas
---
2004
A. If a roof has not been painted I would suggest a stiff brush and a mildly acidic solution, there are a great number of things available that will work just fine provided you are willing to put in the elbow grease (ketchup is an unusual example, but it does work!) If you are looking for something that will not ruin the lawn or plants around the roof I suggest Kool-Aid or some other powdered drink mix, mix it with a bit of water, rub it on and scrub with a will, it's mildly acidic and non-toxic to the plants that you may have below the roof, the first rain will remove the sugary coating that is left when it dries (or just rinse with water). If you are intent on the copper staying bright I suggest looking for a clear spray on lacquer (test it somewhere it won't be seen first).
Marc Banks
- Elizabeth City, North Carolina
---
June 23, 2010
Q. How well does the Kool-Aid work on the copper roof? I do not want bugs coming into the house.
Thank you.
Joan Detrick
- Phoenixvile, Pennsylvania U.S.A.
---
August 25, 2012
Hi Joan. I'm confident that Kool-Aid on your roof and in runoff into your garden won't attract bugs into your house.
Obtaining consensus on a world wide web is harder than herding cats, and naturally you'll always hear many widely differing suggestions. Reading any political forum you'll see hostility quickly develop when people are challenged to defend their opinions; so to maintain friendly camaraderie here, we tend to discourage people from feeling that they must defend their suggestions, and pretty much leave the readers to decide for theirself to try an idea or not :-)
Regards,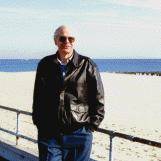 Ted Mooney
, P.E.
Striving to live Aloha
finishing.com - Pine Beach, New Jersey
---
2005
Q. We purchased a house with a copper hip roof over the front door of the house (top of the hip roof is rubber). The problem is that the copper has rust streaks instead of the true patina look running down the sides.
My wife swears it's normal but I'm not too convinced. Is there a way to power wash the roof back to its original state or would that look ridiculous since the cedar roof has aged with it (about 18 years old)? Also, if we can't do that, is there something we can do to get a real patina look instead of the rust streak look?
Thanks for any advice you can provide.
Bob Thompson
- Richmond, Virginia
---
2005
A. Bob,

I'm willing to bet that those rust streaks are caused by the nails holding your roof in place. Copper and alloys with a high quantity of copper in their mix usually oxidize into either a brown or green color.
I would suggest looking at the nails that were used on your roof, if they were steel I would suggest you leave it be. If they are something else (like copper), pressure wash the roof with a mild citric acid (5%) solution.
Marc Banks
Blacksmith - Shiloh, North Carolina
---
2006

Q. I have a cupola atop my barn and the cupola has a copper roof that has become tarnished (black). I was wondering what is needed to bring copper back to original shine.
Thank you,

Mike Gershom

hobbyist - Newark, Ohio

---

2007

Q. I have a copper roof over my bay window that is just about 2 years old and just browned and the birds perch on the roof above and poop drops on the copper. The poop has greened on the copper while the rest is still a dark brown. Is there a way I can clean the bird poop off successfully without messing up the whole thing?

Catherine Gombotz

consumer - Berlin, Connecticut

---

January 3, 2008

Q. Want to restore copper roofs over bay windows to former brightness.

William Hopkins

- Raleigh, North Carolina

---

March 12, 2008

Q. How do I get rid of the green oxidization from the metal. What is a good method using a liquid that elements can be "steeped/soaked in" over a period of time?
Many thanks

Emery St. Claire

homeowner - Copenhagen, Denmark

---

July 22, 2009

Q. I have a copper cupola that is only one or two years old that has darkened a lot since I Installed it. What can I use to clean the copper. Don

Donald james Lewis

- Bracebridge Ontario Canada
---
October 19, 2010
A. Clean copper with Ruby Fluid =>
you can buy it at heating and cooling supply warehouses. After cleaning with Ruby Fluid, wash with soap and water. To keep shiny forever use a clear brush on brick seal made by Geocel =>

brett smith
- quitman arkansas usa



---
October 10, 2011
A. Hi!
I discovered, after using various cleaners, that sanding my copper cupola with 150c sandpaper in a single direction brings out the beautiful copper color the best! Ketchup got the big stains off, the sandpapering on one direction made it look like a shiny new penny! I was amazed after trying all these cleaners including ones mentioned here. The seams, the edges all come out beautiful using different grade sandpaper, from fine to heavy grit. Simply clean up with fine 150c or finer, push in one direction so the copper doesn't show circles or scratches at all. Next, I'm going to polyurethane it to seal it and mount it back on the roof! GOOD LUCK ! /Pete
Peter Hopkins
- Bolton, Massachusetts, USA
---
December 6, 2011




Q. What is the best way to clean copper that is over my exterior windows.

Anthony Damico




- Brooklyn, New York






---

2004




Q. I have a copper roof over a bay window. What is the best cleaner to use. It looks like something spilled on the upper portion of it (or perhaps a bird left droppings) and it is now discolored.

Thank you.

Lisa Buick




homeowner - Keller, Texas






---

2005




Q. Is there a household product for cleaning a 4 yr old copper roof?

Thanks, Jen

Jennifer Davis




self employed - Harrisburg, North Carolina





---
2003
Q. I am bidding on sealing a copper roof and copper fascia at a doctors office. The roof and fascia have turned brown and green in places with some oxidation. I am trying to find a cleaner/restoration product that will bring the copper to its original color. Then I need to seal it so it will maintain its original color.
Greg Pelt
- Dallas, Texas
---
2006
Q. I've been searching the net for a product that will remove 4 years of tarnish off of my copper roof. It's going to be a big job (approx. 2000 s.g. f.t. ) so I was hoping there would be a product that I could spray or brush on and with just a mild scrubbing remove the tarnish and get that nice "new penny" look back. I just got a sample from a company that claims they had just the thing, but it took some intense scrubbing with a emery-cloth sponge to remove the tarnish and it didn't really get it completely clean. Is there ANYTHING out there that really works? Or should I just give up? Thanks
Raymond Pieren
consumer - Sherwood, Oregon, USA
---
2006
A. Hi Raymond. If you've tried multiple products that were specially formulated for the particular purpose and found that they still weren't effective enough, you probably should change tack because there is no magic chemical that you as a consumer will find that the specialists who have researched it for years were unable to find.
But if you are willing to try a two-step process instead of a one-step one, you could try vinegar plus salt, which is a very aggressive copper cleaner. It will leave the copper a "salmon color" rather than the color of a new penny, but you can then try any commercial copper polish to see how quickly and easily the "new penny" color comes back.
You may also be interested in letter 29955, "How to brighten and restore copper dome on historical building". Best of luck.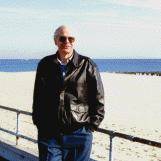 Ted Mooney
, P.E.
Striving to live Aloha
finishing.com - Pine Beach, New Jersey
---
June 8, 2013
Q. I don't believe the roof above my bay window is copper. It just looks metal and is streaky, faded and has green oxidation that is running down the sides and has stained the stucco. How can I clean the metal roof and the stucco? I have a picture.
TIFFANY J.
- Bear, DE, USA
---
June 2013
A. Hi Tiffany. If it's green and has stained the stucco green, then there is copper in it, although I suppose it's possible that it might be copper plated steel rather than solid copper. You can attach the picture in email to mooney@finishing.com.
Regards,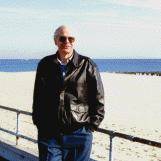 Ted Mooney
, P.E.
Striving to live Aloha
finishing.com - Pine Beach, New Jersey
---
March 21, 2015
Q. I have a bright green stain on my copper porch roof. The roof is dark brown.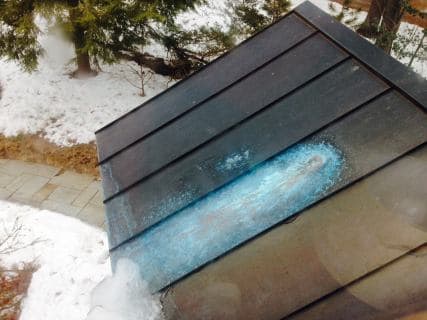 What should I use to remove the green stain without turning the cleaned area to a bright new copper color?
Ken Fischer
- Chicago, Illinois USA
---
June 4, 2016
A. I just finished a day at trying to clean my copper roof over a bay window. Started with vinegar/salt/flour and that worked a little bit - say a few speckles of copper showing through after several hours of brushing/rinsing and repeat. Graduated to Comet and a Scotch Brite sponge and not much better. Got really brave and got out the steel wool and rubber gloves and gave it some elbow grease. A few more specks, but no where near shiny copper. Next reached for the palm sander and fine sandpaper - wholly smokes did that do the trick. Sanded for a few hour and got into the corners with a wire brush wheel on my drill. Cleaned it all off with mineral spirits and just gave it a coat of Minwax lacquer - looks like a brand new roof! I know the palm sander left a few circular sanding marks, but the roof is 7 foot from the ground, so unless I invite Shaq over for a BBQ, I don't have any worries.
Kenneth Hall
- Geneva, New York, USA