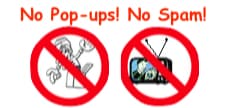 World's top finishing resource since 1989
Chime right in - No login req'd
topic 29862
What is degassed water?
A discussion started in 2004 but continuing through 2017
2004
Q. Hi there.
I have a experiment I'm trying to perform; it has to do with degassed water. What is degassed water and how do I obtain it?
Thanks,
Josh H.
[last name deleted for privacy by Editor]
hobbyist - Anaheim, California
---
2004
A. The simplest thing for a hobbyist to do is to boil it, put it in a capped jar, cool in a fridge and use immediately. The big boys would just bubble argon or nitrogen in it for several minutes. What you are doing is removing the CO2 and a trace of oxygen. Results in a big change on a conductivity meter.
James Watts
- Navarre, Florida
---
---
2006
Q. I want to know how to make a degassed water?
Mehdi Musawir
- United Kindgom
---
2006
A. Hi, cousin Mehdi. In what way was James Watts' answer insufficient for you? If you can phrase your question in terms of what has already been said, rather than starting over, people will have a clearer picture of what help you need. Thanks!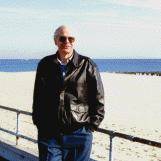 Ted Mooney, P.E.
finishing.com - Pine Beach, New Jersey
Striving to live Aloha
---
April 22, 2009
A. Degassification is a process of gas removal from Water. In water treatment either CO2 or O2 is removed from Water. Gases are present in the intermolecular spaces in the water. These need to be removed. In CO2 removal, the basic principal is to expose these gases to atmosphere by spraying them. The water is pumped from the top of the DG tower & the water falls over a set of Pall Rings which splashes the water into fine droplets & the gas i.e. CO2 escapes into the atmosphere.
Krissy KV
- Hyderabad, AP, India
---
---
May 14, 2009
Q. Would be easier to put it in a degassing vacuum cylinder?
Would this work instead of the boiling process?
Sergio Salinas
- Redwood City, California
---
June 2009
A. Hi, Sergio. I doubt that Josh and other hobbyists have access to degassing vacuum cylinders -- so boiling still sounds like the answer for them. If your situation is other than as a hobbyist, please tell us about it so that answers can be targeted towards your needs which may be different than Josh's . Thanks.
Regards,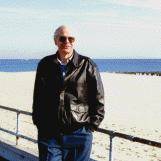 Ted Mooney, P.E.
finishing.com - Pine Beach, New Jersey
Striving to live Aloha
---
June 30, 2009
A. Try a degassing contactor. It is a polypropylene, hollow fiber, porous membrane used for degassing or gassifying solutions.
Regards,
Andy Hooper
- Charlotte, North Carolina. USA
---
---
May 28, 2011
Q. Hi,

I have a choice of Argon or Nitrogen for degassing an aqueous solution. Does anyone know the best one to use to remove oxygen.

Cheers
Dave
David Thomson
- Brusbane, Queensland, Australia
---
June 19, 2012
A. Hi, David. Nitrogen is less expensive, so use that unless there is a reason not to.
"Degassing" may mean slightly different things to some people in a few circumstances, and argon is a noble gas whereas nitrogen is not.
Regards,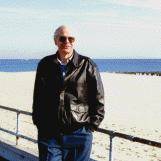 Ted Mooney, P.E.
finishing.com - Pine Beach, New Jersey
Striving to live Aloha
br
---
June 19, 2012
A. Watch this movie, 0:45 seconds in and further, for an easy way to degas water on a small scale
Konrad Madry
- Szczecin, Poland
---
June 19, 2012

Thanks Konrad!
Broken links are so common that we like to give the readers the gist of the link so they are not left clueless if the link breaks: Konrad's suggestion involves the use of syringes with which you can easily apply a vacuum to assist in degassing.
Regards,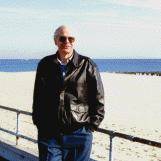 Ted Mooney, P.E.
finishing.com - Pine Beach, New Jersey
Striving to live Aloha
---
---
October 13, 2012
Q. I have a water based ACR phantom, model J9565. It has a large bubble and needs to be filled. Where can I buy the water it has, and would be okay if I fill this ACR phantom with distilled de-gassed water? Your comments please
Mohammad Khan
King Abdul Aziz med city - Riyadh saudi Arabia
---
---
August 25, 2015
Q. Hi Guys,

I would like to degasify the water as much as possible without supplying any CO2 to the water. Basically, we do not want any kind of gases in the water. Which kind of technology do you suggest to me?

As far as I could understand, MEMBRANE WATER DEAERATION can remove the highest amount of air from the water compared to the other technologies. Right?

What about the cost? Is this system much more expensive compared to the others?

Regards
Ali
Alireza Gh
- Freiburg, Germany
---
August 25, 2015
A. Guten Tag Alireza.

I do not know the volume of water that you wish to degas.
You might try using ultrasonics. As with any system for degassing, I would think the water needs to be stored in a container, to avoid any oxygen to be re-absorbed.
Again you have not given volumes and the process application.
I have used oxygen scavenging chemistry in Reverse Osmosis water used in boiler operation.

Alles Gute und Viel Gluck!
Eric Bogner
Lab Tech. - Whitby, on, Canada
---
August 26, 2015
A. You should do an internet search for "membrane degassifiers".

The are excellent and don't add any impurities to the water.
Lyle Kirman
consultant - Cleveland Heights, Ohio
---
---
Need to De-gas a huge volume of water
August 23, 2017
Q. I need to remove oxygen, down to about 1 part per million, from a very large volume of water, 16,250 cubic meters. Does anyone have a suggestion for the cheapest method to do this. I need to degassification to happen in as short a time a possible. Under 10 minutes would be great.
Glenn Parsons
University Professor - Oxford, Mississippi, U.S.A.