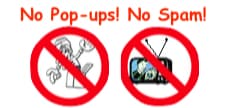 World's top finishing resource since 1989
Chime right in - No login req'd
topic 29811
Stripping metallic and inorganic coatings
2004
Q. I am interested in collecting information about different methods for coating removal as a part of my Msc research. I have found different references addressing the removal of organic coatings. But I was not able to find adequate references about the removal of metallic and inorganic non metallic coatings. I would be grateful if some body would help me find some reference or would brief me about the most used procedures for the removal of metallic coatings and the removal of inorganic non metallic coating.
Yahya Hamed
student - Berlin , Germany
---
2004
A. The removal of metallic coatings cannot be easily capsulized because there are so many metal pairings, and the removal procedure depends on both the substrate and the coating. Consider for example that the removal of copper coatings from nickel would obviously have to involve chemicals and procedures utterly different than the removal of nickel coatings from copper.
In many cases the procedure involves immersion or anodic treatment in an acid that rapidly attacks the coating but only attacks the substrate minimally if at all. For example, cadmium, chromium or zinc is removed from steel by immersion in HCl (or H2SO4). Some times a complexor is the way to go, for example, nickel can be removed from a number of substrates in an anodic cyanide-based stripper.
I don't really see a useful 'pattern' , but there is a nice table of the methods to strip different coatings from different substrates in the Metal Finishing Guidebook.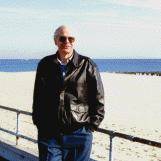 Ted Mooney, P.E.
finishing.com - Pine Beach, New Jersey
Striving to live Aloha
---
2004

Dear Mr Ted Mooney
Thank you for your kind reply.
Best Regards,
Yahya Hamed
- Berlin, Germany