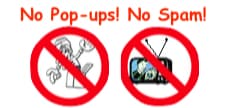 World's top finishing resource since 1989
Chime right in - No login req'd
topic 29701
Standards for Brass Plating
A discussion started in 2003 but continuing through 2018
2004
Q. We import zinc and steel parts with a plated brass finish. I would like to know if there are any standards (i.e. ASTM, ANSI, etc.) for plating brass on either steel or zinc that we could specify for our parts.
Thanks!
Robert Day
Distributor - Winston-Salem, North Carolina
---
April 25, 2015
Q. Thanks a lot for your valuable response on letter 30580.

Are there any quality control standards for brass plating followed by antiquing over Stainless Steel base metal? What are the list of characteristics (e.g., Adhesion, Color, etc.) to be checked? Any guidelines please? What equipment and which ASTM standards can be used for quality checking? How we can convince the client that minor dark finish issues at edges, scratches/patches are unavoidable due to manual process? Does any standard quote all the acceptable deviations in quality?

Please guide and advise sir.
Imthiyas chanath - QC inspection
- Sharjah, UAE
---
April 2015
A. Hi Imthiyas. While we are waiting for someone to reference specific standards that you may wish to implement for this particular plating, I would note that antique brass plating on stainless steel sounds like a decorative finish more than a functional finish ... and in that case you are not going to find any standards which will excuse an undecorative dark finish, or scratches & patches.
You should not accept a contract for decorative finishing until you have firm agreements in place establishing acceptable appearance, probably including sample boards which you and the customer have signed off on. There may or may not be "A" and "B" surfaces with more rigid visual standards for discolorations in the "A" areas. If you have already begun plating without such an agreement in place, you probably should retain a mutually acceptable arbitrator to help establish those standards while helping to resolve the dispute. Best of luck.

One of my more interesting assignments when I did consulting was in the exact reverse (believe it or not). A power tool manufacturer sending their aluminum diecastings to a chrome plating shop had firm commitments for deliveries to the big box stores while the plating shop (the only local shop that could nickel-chrome plate on aluminum) didn't want to ship parts with blisters even on the "B" surfaces. It was quite amusing sitting at a conference room table looking at a bunch of plated parts, with the buyer & seller taking the opposite roles anyone would ever expect -- the buyer insisting that the parts were fine and the plating shop insisting that (due to cold shuts in the diecastings) the plating was crap. So hope your customer gets behind on his commitments ... then he'll accept the scratches & patches :-)
Regards,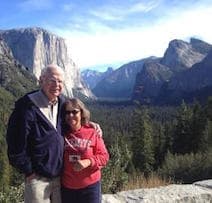 Ted Mooney, P.E. RET
finishing.com - Pine Beach, New Jersey
Aloha -- an idea worth spreading
---
May 11, 2015
A. Imthiyas,
Manufacturing standards are mostly a way for the client/purchaser to be able to say "that's the process I want" without having to spend a lot of time researching and writing their own procedure. The standard can even be just a starting point, for example the ASTM standard for stainless passivation only requires a two hour salt spray test, but a client might ask for passivation that passes forty hours. Sometimes there may be notes in the document that could be useful in convincing a client that they are expecting too much, but I think most of the time that is only a lesson they will learn when they have shopped around to different processors without finding anybody able to do what they want.

I can't find any existing ASTM standard like that with a quick search, given that both brass plating and any kind of plating on stainless steel aren't very common I rather suspect there hasn't been much call for such a standard. (Mostly because plating an alloy is rather difficult compared to plating pure metals, and there are less expensive alternatives to stainless steel if you are just going to cover it over anyway.)

Ted: great story!

Ray Kremer
Stellar Solutions, Inc.

McHenry, Illinois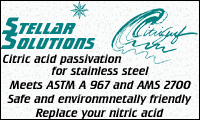 ---
May 15, 2015
Correction:
ASTM B254 [affil. link to spec at Techstreet] Practice for Preparation of and Electroplating on Stainless Steel

Ray Kremer
Stellar Solutions, Inc.

McHenry, Illinois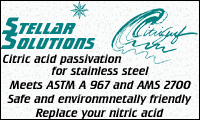 ---
November 12, 2018
Q. Sir,
Is there any standard available to validate red rust formation on brass plated components during salt spray test?
Selvii Srinivasan
Chemist - Coimbatore, Tamilnadu, India
---
November 2018
A. Hi Selvii. I'm not personally aware of any MIL, ANSI, ASTM, AMS, or ISO specs for brass plating, and no one ever amplified on what was said here years ago. But even if no one disabuses me of my ignorance, and it's true that there are no general standards available, you still should be plating to some spec generated by the buyer or proposed by the plating shop. I don't see how you can evaluate whether something meets expectations if no one has expressed those expectations :-) But please tell us what is going on rather than posting in the abstract. Thanks!
Regards,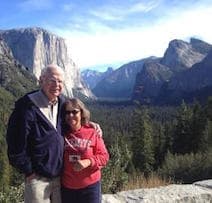 Ted Mooney, P.E. RET
finishing.com - Pine Beach, New Jersey
Aloha -- an idea worth spreading