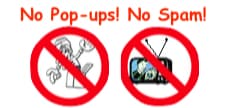 World's top finishing resource since 1989
Chime right in - No login req'd
topic 29632
Chemical polish to get matte finish on NiTi
2004
I am a maker of medical and orthodontics devices. I am starting a new project using NiTi as the material. One of the queries is to get a matte finish on parts later heat treated at 900°F. I heard other manufacture used a combination of hydrofluoric acid and nitric acid. I don't want to use electropolishing. I need help to understand what is the ratio of each chemical and temperature or other chemicals needed in this process.
I have done a search of the internet on the subject. I have found some links or references with respect to this subject in the detail as mentioned above. But without any information how to use it. Your help is very much appreciated.
Khoa Tran
Medical & orthodontics Mfgr. - Bristol, Connecticut, USA
---
2004
When you say NiTi, do you mean an intermetallic alloy of Nickel and Titanium, or is that your way to refer to titanium nitride?
Guillermo Marrufo
Monterrey, NL, Mexico
---
2004
The TiO2 oxide layer that naturally forms on the surface of nitinol should provide a nice matte grey to black finish that is stable and biocompatible. I would suggest tumbling or polishing after your heat treat process and then passivation by a strong oxidizer like HNO3 to get a uniform matte finish (submerse parts in a 25-40% nitric acid solution for a half hour or so). Be sure that the parts are degreased before passivation or you might end up with patches of thinner shiny passive layers that are yellow, orange, blue, etc...
Brandon Delk
Medical Device Manufacturing - Smithfield, Utah, USA