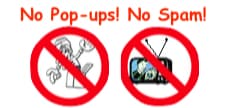 World's top finishing resource since 1989
Chime right in - No login req'd
topic 29623
Surface pitting in NiTi alloys
2004
We manufacture surgical implants from SSTL, Ti, and nitinol have noticed several occurrances of severe pitting occurring on the cut and finished ends of our nitinol product. The product in question is a 90 degree arc about 3mm in length cut from .019" black oxide finished wire rolls. It is a 55% Ni alloy that remains in it's austenite phase throughout processing. The picture is the cut end of one of the pitted finished arcs @ 335x mag.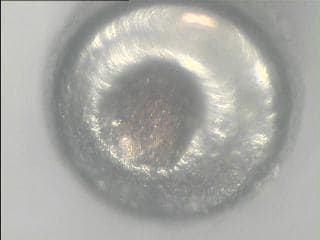 Our basic process is as follows: cut to length, tumble deburr/polish using Al2O3 media, degrease, heat treat in an argon ovens to shape set, passivate in a 25-40% by vol. nitric bath for 30 min. then wash with USP purified water. We haven't been able to duplicate the formation of the pits by experiment yet and I was hoping someone had run into this before with nitinol and could provide some insight into what may be the cause. The only difference on the cut end of the parts vs. the diameter is a slightly thinner gold/amber TiO2 oxide rather than the dark grey one on the rest of the finished part. Experiments have not shown any significance of this other than very slight increases in the abundance of surface Ni as revealed by EDXS investigation.
Any ideas or thought you may have on this would be appreciated.
Brandon Delk
medical device manufacturing - Smithfield, UT, USA
---
2004
Etching during passivation of stainless steel is common, and you may have a similar situation here with the NiTinol--namely that a little oil persists through the degreasing step, turning the nitric acid into a powerful organic acid at those spots.
It's a long shot, but look at our FAQ on passivation of stainless steel.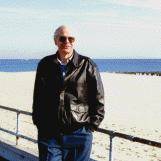 Ted Mooney, P.E.
finishing.com - Pine Beach, New Jersey
Striving to live Aloha