Where the world has
gathered for finishing Q&As since 1989
EN series steel alloys / EN8 vs. EN9
(
-----
)
An ongoing discussion beginning back in 2004 ...
2004
Q. What is the difference between EN8 and EN9 and which of the two is better in hydraulic and pneumatic systems? Also let me know what is EN8(D)?
MEET MAKADIA
student - MUMBAI, MAHARASHTRA, INDIA
---
July 26, 2011
Q. I have a similar question. What are the applicational differences between the two grades?
Abhishek Singhania
- chennai, India
---
July 26, 2011
A. Hi, cousins.
My understanding is that the "EN" nomenclature went obsolete in 1970. But EN8 is BS970 080M40 (.08% Mn, .4% C), similar to SAE/AISI 1040. EN9 is BS970 070M55 (.07% Mn, .55% C), similar to SAE/AISI 1055. EN8D is apparently 080A42, which is a compositional adjustment preferable if the item is to be surface hardened.
These steels are fairly "close" to each other such that it is likely that any of them may be fine for the same applications, probably including hydraulic and pneumatic piston rods. But to try to make a bit of distinction because you asked:
The EN9 has more carbon for somewhat better wear characteristics, and one source implied that is therefore slightly preferable if the rods are to be chromium plated. If the rods are to be salt bath nitrided, presumably the EN8D is slightly preferable.
As an engineer without experience in specifying them, I would see these distinctions as rather narrow and not terribly important, but hopefully a metallurgist will wander in and correct me where I'm wrong :-)
Regards,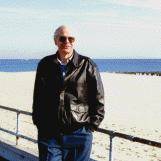 Ted Mooney
, P.E.
Striving to live Aloha
finishing.com - Pine Beach, New Jersey
---
October 21, 2011
Q. I am Shaji, doing metal fabrication. I'd like to buy a power press; its shaft made of EN9.

Which is good metal to a crank shaft? EN9 or EN8, what is the classifications? What is the difference?
Shaji Kuttiadan
metal fabricator - Kannur, Kerela, India
---
November 26, 2012
Q. Dear Sir,

We are Manufacturing For Hydraulic Cylinders for Many Applications.

I would like to know what will be the effect of using EN9 instead of EN8 material for Piston Rod (pressure 160 Bar)

Thanks.
Sameer Mulani
- Ahemadnagar, Maharastra, India
---
April 28, 2013
Q. For induction hardening En-9 Or En8 material is preferable?
Anand Patil
- Pune, Maharashatra, India
---
July 6, 2013
Q. We are t.m.t. [thermo mechanical treatment] manufacturer. I want to know which material to use for my rolling ruffing stand en8 or en9; and for my finish mill, which type roll give me better result quality wise and economically. Tell me soon
MANISH TYAGI
- RAJKOT, GUJRAT, INDIA
---
---
September 27, 2013
Q. Sir,
I am from agro chemical industry; we have a mixer which is used for rock & acid mixing. For this we are using mixer shaft (square bar 150mm*6650mm), mixing capacity is 25MT/hour, so I want to know which material we will use for above same work, EN-8 or EN-9 or some other grade. Please suggest.

Regards,
Ghanshyam Rawat
- Chittor, Rajasthan
---
March 27, 2017
A. EN-9 is better, compared to EN-8, for Low Wear rate in rotating parts.

EN-9 composition C55Mn75 (AISI 1052)
EN-8 Composition C40Mn80 (AISI 1040)

Mn : To improve strength and hardness
C : higher carbon content results in an increase in yield strength and ultimate strength.

EN8
0.4% medium carbon steel. A general purpose steel for applications requiring added strength and superior tensile properties to mild steel specifications.
EN9
0.5% carbon steel giving higher tensile than EN8. Can be induction or flame hardened.
rajesh agarwal
machine manufacture - chittorgarh, rajasthan, india
---
March 2017

Thanks Rajesh!
Regards,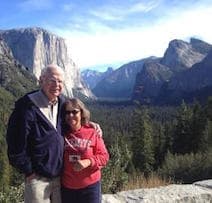 Ted Mooney
, P.E. RET
Striving to live Aloha
finishing.com - Pine Beach, New Jersey
---
---
February 2, 2018

Stone Crusher
Q. What material can replace Manganese for liners in stone crusher for more durability?

Reply quick.
Kapil choubisa
Mewar Hi-Tech Engineering LTD. - Udaipur, Rajasthan, India
---
February 2018
A. Hi Kapil. Perhaps high chromium steels or chromium carbide surfaces for some applications. I have heard that some proprietary adjustments to standard manganese steels can be helpful.
Although I know nothing of stone crushers, apparently this has been a well developed field for centuries, and tough & wear-resistant steels have been applied worldwide for many decades. So improvements will probably have to be incremental and based on highly specific applications; unfortunately, I can't see anyone running down the street shouting "Eureka! Stone crusher liners should all be Type XYZ steel, it's world's better".
But we'll see if any readers are actually familiar with this and can provide further info. That will be more likely, though, if you get back to us with specifics, telling us exactly what steel you are using in exactly what type of crushers and what would constitute an acceptable answer (25% greater life at 25% greater cost?). Good luck!
Regards,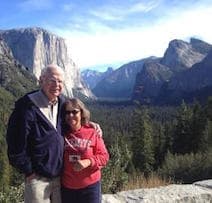 Ted Mooney
, P.E. RET
Striving to live Aloha
finishing.com - Pine Beach, New Jersey