Where the world gathers for
plating, anodizing, & finishing Q&As since 1989
-----
Safety in a Zinc hot-dip galvanizing process
Q. We are concerned about health and safety issues at a continuous Zinc hot-dip galvanizing process in which steel parts are transferred through a kettle of molten Zinc. The process requires the operator to insert the solid Zinc into the open kettle. Where can we find a source of information on the hazards and the measures that have to be taken to protect the operators of the line? We could not find an OSHA Standard or an international safety standard that gives the health and safety requirements for this process.

Thank you.
Zeev Z
[last name deleted for privacy by Editor]
Process Engineer - Toronto, Ontario, Canada
2004
A. I know little personally about galvanizing plants, but certainly one of the major hazards is water trapped in a closed section. Dr. Thomas H Cook wrote an article "Accidents & Hazards in Hot Dip Galvanising" for Metal Finishing magazine in Dec. 86 that may be helpful. The MFIS CD-ROM from Metal Finishing Information Services in Birmingham, UK may lead you to other articles as well. I'm not sure that exactly the document you seek exists, but there are world-class galvanizing plant consultants who you would be well advised to have come in and take a look.
Opinion! I spent most of my career in the electroplating & anodizing field and was very involved in safety aspects (teaching safety for AESF, authoring the MFSA's booklet about metal finishing equipment safety, advising insurance companies, several cases as an expert witness on plating shop injuries, etc). So, some years ago I offered an extremely low priced half-day safety audit program and repeatedly sent out hundreds of flyers about it to plating and anodizing shops. Not a single shop ever took me up on that $99 offer :-)

My conclusion was that managers felt that not being told would offer them plausible deniability in the event of an accident, whereas they were afraid I might offer recommendations that would involve changes that were too costly. So let me suggest this possibility. Perhaps you could tell your attorney that you'd like a safety audit? I think (talk to your attorney about this) that s/he could retain the safety consultant on your behalf and treat any recommendations as "work product" that never have to be revealed to anyone. Then your attorney can pass on to you those recommendations that you feel are easily and practically do-able? Just a thought.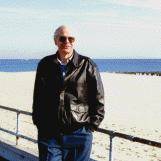 Ted Mooney
, P.E.
Striving to live Aloha
finishing.com - Pine Beach, New Jersey
A. As far as safety concerns about charging zinc into your pot. As in your other reply I am not sure a document exists for such an activity . Being in a hot dip environment myself, we take great steps to keep everyone safe . One of the best steps for your case is a boxed type booth surrounded by plexiglass to prevent splash from explosion of the ingot especially since zinc is porous and may retain moisture . This box may be a great start for a safer environment.
Mark P
[last name deleted for privacy by Editor]
- Rancho Cucamonga , California, USA
---
---
Q. Hi
I am a student doing some research on hot-dip galvanising safety and am having trouble tracking down a copy of T H Cook's article entitled "Accidents and Hazards in Hot-dip Galvanising", printed in Metal Finishing, 1986. The readily available archives of Metal Finishing only seem to go back to 1995.
Does anybody happen to have a digital copy that they could possibly forward to me, or point me towards?
Many thanks for your help.
Kind regards
Ian
Ian David
- Australia
September 20, 2014
A. Hi Ian. As you may or may not know, Elsevier shut down Metal Finishing magazine at the beginning of this year. I mention this because, although international copyright laws prohibit offering copies like that, the chances of Elsevier prosecuting in this situation thus sound pretty remote.
My previous mention of the MFIS CD-ROM on this page was probably too cryptic. There is an organization in England, Metal Finishing Information Service, that offers abstracts of tens of thousands of surface finishing articles on a CD-ROM, or via on-line access, or as a paid search service. They can probably help you, and probably have the article you seek:
www.finishingpublications.com
Good luck, and regards,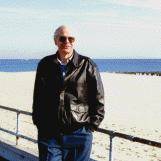 Ted Mooney
, P.E.
Striving to live Aloha
finishing.com - Pine Beach, New Jersey
---
---
Galvanizing is killing me slowly
Q. 80% of our workforce has severe headache & nausea. I personally can't eat or drink much of anything. Nothing tastes right. Even favorite meals are undesired. The horrific feeling persists for entire weekend. Late Sunday night it eases up until I walk into plant, then it's almost unbearable. I have daily vomitable moments which are painful due to dry heaves. I can't get throat cleansed, and roof of my mouth seems to have continuous film causing dryness. Has anyone else experienced this? Does anyone have knowledge of a way to counteract these symptoms? I need the job but am about to quit.
steve
[last name deleted for privacy by Editor]
shop employee - USA
January 23, 2015
A. Hi Steve. You should probably do two things:
One, call the OSHA Hotline -- they will come in and investigate.
Two, go to the doctor -- every time someone feels ill it is not necessarily a result of their work environment, and your problem could well be both unrelated and easily treatable.
"80% of the workforce has severe headache & nausea" is simply unbelievable. If it's even close to the truth, OSHA will surely make sure it is immediately fixed. But, as I say, it's possible that your symptoms are unrelated; and maybe you feeling so poorly causes your mind to exaggerate how badly other people are feeling. Best of luck.
Regards,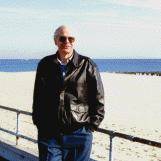 Ted Mooney
, P.E.
Striving to live Aloha
finishing.com - Pine Beach, New Jersey
A. This sounds terrible, but I wonder what else is going on in the galvanizing place?
There are hundreds, perhaps thousands of galvanizing plants where people work full time and suffer none of this. I doubt that it's just that it's a galvanizing plant causing this, something odd about it.
That many people suffer suggests that it is something at your work, but what could it be?
When did it start? Did something else change then too?
Any special process, or new process, or changed procedures?

Geoff Crowley
Crithwood Ltd.
Westfield, Scotland, UK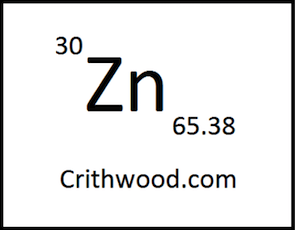 A. Steve,

If the acids are not inhibited, these fumes can be very troublesome. Also if the zinc kettle does not have an enclosure, then the smoke can also cause problems. If you could give more detail of what is causing the problems, then perhaps there may be a solution.

Regards,
Dr. Thomas H. Cook
Galvanizing Consultant - Hot Springs, South Dakota USA
---
---
Q. About 14 months ago a state of the art hot dip galvanizing facility moved in next door to where I work. From Day One I have had what they call "Metal Fume Fever" with all the symptoms that were listed in this thread. After several hefty citations, they started using their state of the art system more and some of the Zinc Poisoning went away. Some days I still see gray/brown plumes coming out the doors of the facility. Now I am still not feeling well, the 1 year old chain link fence is turning orange/brown. We are thinking that there is Hydrochloric Acid and or Ammonium Chloride coming from the pickling tanks along with the Zinc Plumes.
I have called, written, and begged for someone EPA and the governing agency to take a look and I am still sick. Even their banner and the building has turned brown. Any help would be appreciated from you guys. We are actually moving our business away from this area to get some fresh air.
Jim G.
[last name deleted for privacy by Editor]
- pacific north west area, USA
July 22, 2015
? Jim, could you please update us and elaborate on the status 8 years later?
Nate Jones
- Montana
January 26, 2023