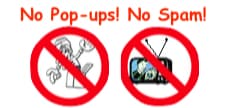 World's top finishing resource since 1989
Chime right in - No login req'd
topic 29519
Dip Masking for Hardcoat Anodize
2004
Q. I am a Sales Engineer working in the Anodizing Field. I am working with a customer who is doing Hard Coat Anodize. We are looking for a product to dip the parts in to mask & then cut away what area we need hard coat anodized. We tried one masking supplier, and too hard to remove masking (not an option). Does anyone have any suggestions how to mask a medium size part entirely & then cut out a small groove to be hard coated? Thanks for the input!
Cliff Shephard
Sales Engineer - Charlotte, North Carolina
---
2004
A. Basically, there is no dip process that will not have some anodize thru thin spots or pores and still be "easy to remove". Wax is an option, but not a good one. It would help if you could be a little more specific about the part. Medium sized means something to only you. Why not send a picture with a couple of dimensions? Also, which product did they try. While that product may not have been satisfactory to your user, there are a number of similar products that also will not work. With no idea, how can anyone comment. I do not think that Ted will mind a brand name in this case as it will be more generic than specific. Especially since you have not said that it was bad, just that it did not fit a client's particular need. There might be other masking alternatives than a dip process.
James Watts
- Navarre, Florida
Ed. note: the maskant which was tried was a Tolber product but Mr. Shephard has not yet advised which type or number.
---
2004
A. Put down some tape where you want the anodize; mask the part; cut the mask along the sides of the tape; peel off tape. You may need a strong tape depending on the mask material. Either Kapton or glass-cloth tape are some that come to mind.
Tom Gallant
- Long Beach, California
---
2004
A. Cliff,
I don't know if this will be an option for you but it is something I know that works. First of all realize that there is no good masking for anodize of any type.
Begin by chromic acid anodizing the part all over and seal with nickel acetate. Use any convenient method, i.e., tape, wax, thermocote, paint, to mask off the areas not to be hardcoated. Remove the chromic acid anodize by etching and Hardcoat as normal.
If the chromic anodize in the hardcoat area is skim cut by machining then no other masking material would be needed. The sealed chromic anodize will act as the mask.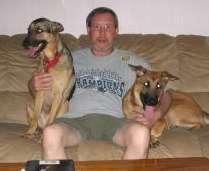 Tim Hamlett, CEF
aerospace metals distributor - Tamarac, Florida, USA
---
Using Chromic Anodising as a maskant for Hard Anodising
June 21, 2016
-- this entry appended to this thread by editor in lieu of spawning a duplicative thread
Q. Hi Guys
We currently use wax as a selective mask prior to hard anodise of 2000 series aluminium aircraft components, however this is a time consuming process as the parts are complex.We are looking at trying to use chromic anodising as a maskant prior to hard anodise instead. i.e. chromic anodise all over, skim the bore to bright metal, then hard anodise. Does anyone have any experience of this process?
Any advice would be much appreciated.
Thanks in advance.
Barry
Barry Kent
Manufacturing engineer - Birmingham, UK
---
June 2016
Hi Barry. That approach is common, and we have appended your question to one thread which addresses it. It is also mentioned in letter 14483 and letter 13789. Good luck
Regards,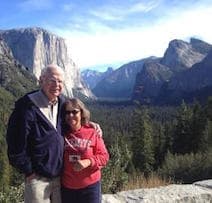 Ted Mooney, P.E. RET
finishing.com - Pine Beach, New Jersey
Aloha -- an idea worth spreading
---
June 23, 2016
Q. Hi Ted
Thanks for your response. In one of your letter links Robert H. Probert outlines the process and references "AES Proceedings 1958, Dr Harold Weisner, then of Bendix Kansas City". Probably a long shot, but would you know how to find a copy of the relevant section of these proceedings?
Regards
Barry
Barry Kent
[returning]
Manufacturing Engineer - Birmingham, UK
---
July 2016
A. Hi Barry. You could ask Robert; it wouldn't surprise me if he had a copy rather than a memory of a 50+ year old paper. You could inquire of www.nasf.org but I doubt they retain proceedings of that age.
Regards,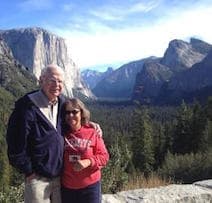 Ted Mooney, P.E. RET
finishing.com - Pine Beach, New Jersey
Aloha -- an idea worth spreading
---
July 13, 2016
Q. Hi,
We trialled this method on test discs using chromic acid anodise as a mask. It was not a complete success. I suspect the hot DI water seal we used was the issue. We trialled each of 4 discs at 8, 15, 25 & 60 minutes seal respectively with varying levels of success. The first three all had small spots of hard anodise all over the chromic anodise with varying frequency. The last one had a very light film of it in patches. Question - could anyone advise if another type of hot seal i.e. nickel acetate would do better? Any advice would be much appreciated.
Barry
Barry Kent
[returning]
Manufacturing Engineer - Birmingham, England
---
July 13, 2016
A. Yes, Alcoa also said in 1956 Aluminite book, that hot water over 15 minutes deteriorates the coating, and I cannot persuade the Mil spec writers to change it. Boeing recognized this problem and came out with their dilute chromate seal. Alcoa also said in 1956 that the hot water does not deteriorate if a very small amount, they said how much, of chromic acid is added to the seal. Any way, it is still very difficult to get the coating sealed well enough to withstand the hard coat condition. If you will send your address, I will go to the copy store and copy several pages of Dr Weisner's paper. He first presented the paper in an Atlanta AES conference in 1958, and again later at the national convention. And I had dinner with him that night. No better paper on hard coat has ever been published.

Robert H Probert
Robert H Probert Technical Services

Garner, North Carolina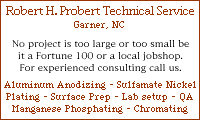 finishing.com is possible thanks to our supporting advertisers, including: