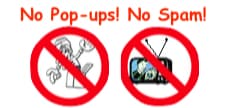 World's top finishing resource since 1989
Chime right in - No login req'd
topic 29296
Deep etching on steel
2001
Q. I need to permanently mark zinc phosphate coated alloy steel parts without damaging the base metal. The parts to be marked will be rotating at 3600 rpm, and need to be marked on a 23 inch flange outer diameter.
The markings include bolting torque instructions, serial numbers, part description, and company name and city and state. The letters will be 1/8 inch high, capitals.
What's the best, cost effective way to mark 50 parts? 5 parts?
Joseph P. Corcoran
Baltimore, Maryland,USA
---
2004
Q. Dear sir,
We are signmakers and engravers, we use plotters and engraving machines with Autocad in engraving and etching of brass stainless steel (mirror finish and hair line) and aluminum.
Presently,the acid we use for such materials is called "iron acid" or FECL3 (Ferric Chloride), which goes deep enough only on brass and aluminum but very shallow for stainless and does not allow the paint to catch good when we apply it (the resist is vinyl).
In this regard, I shall highly appreciate if you can please help us solve this problem by giving us the best grade of stainless steel (we are using grade 304C, 316C ), do you think the problem in the acid or in the steel which we are using.
Thank you very much and I look forward to hearing from you very soon.
My best regards.
GURNAM SINGH
plating shop - NEW DELHI, DELHI, INDIA
---
2004
A. Ferric Chloride naturally reduces to ferrous chloride as the process takes place. You may notice your etchant is efficient initially, then its performance fails. It is important to keep the percent ferric chloride high and is easiest to do this with ORP control feeding oxidizer to your etchant. We find a sodium chlorate based product amenable to our process. In addition to the ferric chloride content, the acid content is also key, as this will keep your metals in solution. These prolong bath life. If you are in a production setting, it is imperative to implement regeneration, or the cost of this process is high.
Traci Harmon
Electronics Manufacturer - Joplin, Missouri, USA
---
2004
A. Hi,
I think the problem lies with the concentration of the ferric chloride and also please check the timing of the process in the chemicals. Ferric Chloride is used in etching processes (about 3 minutes) to clean away impurities off the metal parts prior to inspection in some processes in the industry.
Regards,
LPL / Lorraine Lim
- Singapore
---
2004
A. Some solutions for SS etching:
460 gms iron chloride/ 1 lit water, 50 °C temp.
or
250-300 gms nitric acid + 250-300 gms HCl/1 lit water,38 °C temp.
or
350 gms iron nitrate/1 lit water, 50 °C temp.
Goran Budija
- Zagreb, Croatia
---
2004
A. I suspect your problem is with the ferric chloride conditions. For stainless steels it should be between about 35 and 48 baumé and between 35 and 55 C. According to some work by David Allen on the optimum etching of 304, it should be 32 baumé and 50 °C - this gives an etching rate of 38um/min. You need to keep the Fe(II) levels down and if you want to use some of the suggestions above, they may help too.

Trevor Crichton
R&D practical scientist
Chesham, Bucks, UK
---
---
February 29, 2012
Q. Hi,
I am a regular reader of the forum questions.
I would like to know how aluminium, brass, copper and stainless steel sheets can chemically or electrochemically be etched effectively.
S Tambe
Hobbyist - Raipur, Chhattisgarh, INDIA
---
March 1, 2012
A. Hi, S. As a regular reader you may know that the etching of different materials is done with different solutions, and that we have threads about etching each of these. If you are speaking of etching as a way of "engraving" patterns, rather than etching for surface texture or for metallographic examination, though, a fairly versatile approach that will be applicable to most of these metals is Cermark laser etching. The marking solution is put on the part, a laser reacts it, turning the desired areas black, and then the marking solution is washed off.
Good luck.
Regards,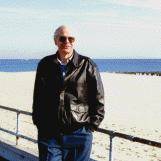 Ted Mooney, P.E.
finishing.com - Pine Beach, New Jersey
Striving to live Aloha
---
March 2, 2012
Q. Dear sir,
What I meant was etching of letters on aluminium, brass, copper and stainless sheet used in making labels.

Thanks
S.Tambe
- Raipur, Chhattisgarh - INDIA
---
March , 2012
A. Hi again, cousin.
The information you seek seems to me to already be on this page then. If there is something that you didn't understand, please try to express your question in terms of the answers already offered, because I am not seeing the difference between your question and the previous questions which were answered, and going in circles won't move us forward :-)
Thanks and Regards,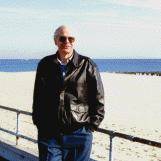 Ted Mooney, P.E.
finishing.com - Pine Beach, New Jersey
Striving to live Aloha
---
---
June 27, 2013
Q. dear sir , I am asking if there any solution I can use to etch steel up to 1.5 mm deep
El Orfi Amir
- Sfax, Tunisia
---
July 12, 2013
A. Sure, no problem. HCl and HNO3 are for regular steel. FeCl3 for SST and Nital for m.s.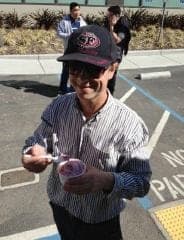 Blake Kneedler
Feather Hollow Eng. - Stockton, California
---
---
January 16, 2014
Q. I would like to know the clear proportion of acid mixing in order to get 1 mm deep etching on 2 mm stainless steel 916 grade. We are using ferrous chloride but we are unable to get deep etching.
Johnson, K.Abraham
- DUBAI, UAE
---
January 20, 2014
A. Johnson: ferrous chloride will not work. What you want is ferric chloride.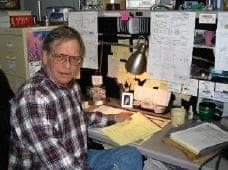 Jeffrey Holmes, CEF
Spartanburg, South Carolina
---
January 22, 2014
A. Ferric chloride is the only practical way to deep etch most stainless steels.
However simple immersion will not work. It is usual practice to spray the solution.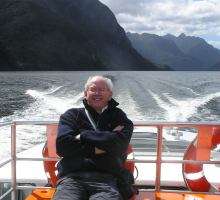 Geoff Smith
Hampshire, England