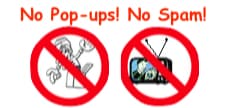 World's top finishing resource since 1989
Chime right in - No login req'd
topic 29208
The effect of citric acid on steel
A discussion started in 2001 but continuing through 2019
2001
Q. I was just wondering if ordinary (household) citric acid has a corrosive effect on steel, aluminium, iron and copper. This is for a school assignment.
Thanks,
Brendan M
[last name deleted for privacy by Editor]
- Sydney, N.S.W, Australia
---
---
Does lemon juice rust steel?
2004
Q. I am doing a science fair project on the corrosion effect of different substances on steel. One of the substances I chose was lemon juice (citric acid). I have to say what is in the citric acid that's causing the steel to rust. I have no idea. Can you tell me?
Thanks heaps,
Emma R.
[last name deleted for privacy by Editor]
Student - Wellington, New Zealand
---
---
Why does juice clean copper?
2004
Q. I work with pure lime, orange, lemon and grapefruit juice (which I understand contains citric acid) for a science project in school. I tested the pH value of the respective fruit juices and placed separate pieces of copper strips in each fruit juice. After a while I saw that the copper strips turned shinier than before. Is there an explanation for this?
Nas W
[last name deleted for privacy by Editor]
- Singapore
---
---
2004
Q. To whom it may concern,
I am doing an experiment regards on citric acid and rust in school. As I was doing my experiment, I was curious of what is the chemical equation of the citric acid and rust or either the product of the citric acid and rust when its being reacted together. It would be appreciated if you know any of references or websites that would help me to get more information about my experiment.
Thank You.
Ramona P
[last name deleted for privacy by Editor]
student - Pago Pago, AS, American Samoa
---
---
Does citric acid dissolve copper?
2006
-- this entry appended to this thread by editor in lieu of spawning a duplicative thread
Q. Hi I'm wondering for a school project will citric acid rust away a strip of copper and if so how long would it take?
Jessica J.
[last name deleted for privacy by Editor]
student - Port Stephens NSW AUST
---
2007
Q. In a book called "400 Hints for Homes" the following sequence sequences is given for the removal of a rust stain: "Moisten with lemon juice, add salt and dry in the sun. Rinse off and repeat if necessary". Can I know the chemistry and physics of this operation
Michelle
[last name deleted for privacy by Editor]
student - Batu Caves, Selangor, Malaysia
---
---
February 25, 2012
Q. I'm working on a project to find out why lemon juice can remove rust on a paper clip. Can anyone give me a help? I'll really appreciate that. Thanks.
Ruth Y
[last name deleted for privacy by Editor]
- Hong Kong, China
---
---
---
February 28, 2012
Q. Chinese old folks believe cooking lime juice or vinegar in a steel pot is bad for health.
So is this a myth or it is true? As there is a chemical action between citric acid and steel when heat is added, we are consuming the rust and whatever deposit in the food that are harmful of our body.
Q Susan
[last name deleted for privacy by Editor]
- Singapore
---
---
January 5, 2013
Q. What happens when you put copper, steel, aluminum, and brass in pure lemon juice? And why does it happen.
Jonah
[last name deleted for privacy by Editor]
- New York, New York, USA
---
---
November 3, 2013
Q. What liquid will make a steel nail rust faster: orange juice, vinegar, salt water, or tap water? Please help. : )
Anna
[last name deleted for privacy by Editor]
- Weehawken, New Jersey, U.S.A.
---
---
May 4, 2015
Hi, my question regarding citric acid is whether this citric acid is helpful in obtaining No. 8 stainless steel finish?

Please solve my query.
DHARANI moorthy
- banglore karnataka india
---
---
August 24, 2015
Q. In cleaning pennies with lemon, does other amount of salt make a difference in the chemistry of the experiment.
continue okorie
- Houston Texas,USA
---
---
Black residue on steel from citric acid?
August 8, 2016
Q. I am trying to use citric acid to remove some rust from old tilling disc blades. They have been sandblasted, and when immersed in a solution of citric acid they quickly develop a black film that smells like petrochemicals. In the same bath I placed some rusty horseshoes which came out just fine, with the rust removed. The black residue and smell on the disc blades is very confusing. I am concerned because I am trying to make cooking pans out of these disc blades. Any help or suggestions are greatly appreciated!
Bland Hoke
- Jackson Wyoming USA
---
---
September 21, 2016
Q. Hi, we are doing a lab in chemistry. One of the application questions asks why kool aid should not be put in a metal container (the citric acid in the kool aid will eventually give the kool aid a metallic taste if put in a metal container). What happens here and why does this happen?
Rebecca Thomson
- London, ON, Canada
---
---
September 13, 2017
Q. Citric acid: can it be mixed with naphtha to remove scales like iron sulfide?
Adel Zubedi
N/A - Hadhramaut, Seyun, Yemen
---
May 18, 2019
Q. Are we talking about the citric acid that can be used in cooking?
Rody j Hayes
- newport uk
---
---
Citric acid for cleaning phosphate buildup from spray tips, etc.
June 17, 2019
Q. I am looking for an industrial application to dissolve zinc phosphate buildup from plastic parts, spray tips, etc., that are used as a pretreatment in a powder coat paint application.
My first idea was to use muriatic acid at an approximate 3:1 ratio with water. However, I have not been able to find data on possible secondary chemical reactions (read somewhere about the formation of chlorides, possibly chlorine gasses).
With that being said, I am now considering testing a small sample of parts in citric acid at full strength and a 2:1 ratio.
Any ideas if this will dissolve the zinc and any possible negative chemical reactions I need to consider?
Stuart Bland
Powder coating paint industry - Jacksonville, Texas USA
---
June 18, 2019
Q. Thank you very much for the reply. Muriatic acid was my first thought for use, I am considering a less invasive chemical to use, primarily due to safe handling for my employees, that was the rationale for considering a concentration of citric acid. Long term exposure to high concentrations of citric acid in fruit juices and soft drinks has proven to be detrimental to tooth enamel, though I may try to dissolve zinc phosphate from plastic parts, see if it will work. If so, considerably safer to use and waste will be more environmentally friendly at disposal.
Stuart Bland
[returning]
powder paint application - Tyler, Texas USA