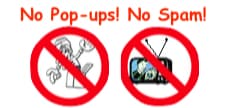 World's top finishing resource since 1989
Chime right in - No login req'd
topic 29065
Removal of gloeocapsa magma from asphalt and metal roofs
2004
I am trying to find a safe chemical to use in the business of asphalt, metal, and wood roof cleaning, mold removal. I think there must be some chemical that is safe. For instance, bleach will do the job but kills the plants. Any help appreciated.
Gary Ronald Smith
Roof mold removal - Texarkana, Arkansas, USA
---
2006
DID YOU FIND A CHEMICAL THAT WORKS? I WOULD LIKE TO HEAR FROM YOU, THANKS -- TED
TED SULLIVAN
- LEWISVILLE, North Carolina
---
2007
You are right, Bleach is a quick way to kill plants, but it also destroys the shingles (think of what it does to a pair of jeans).

The safest way to clean a roof and rid yourself of Gloeocapsa magma is to use a purpose built cleaner. Something Quick, Simple and Effective would be ideal.

Once cleaned, you'll need to annually prevent the return of the algae.
Scott Sellinger
- Atlanta, Georgia, USA
----
Ed. note: Sorry, but we had to edit the previous posting and decline to print some additional postings. This free site is for camaraderie and technical education, and is possible through advertiser revenue. If we let people commercially benefit from postings, we lose our advertisers while also quickly getting swamped with sales spiels from China and elsewhere. Please discuss the generic chemicals that can be used for roof cleaning, or the pluses and minuses of roof cleaning. But when salespeople post messages about how their proprietary secret formula is better than the previous poster's proprietary secret formula, that's not what we're here for. Apologies.