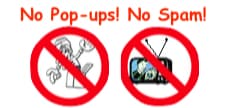 World's top finishing resource since 1989
Chime right in - No login req'd
topic 29020
What it takes to open a small chrome plating shop
2004
Q. DEAR SIRS,
EXCELLENT WEBSITE AND I AM GOING TO TAKE YOUR ADVICE AND GET SOME OF THE BOOKS ON PLATING AND PROBABLY TAKE A COURSE. I AM A SMALL BUSINESS OWNER WHO JUST SOLD A AUTOMOTIVE RELATED BUSINESS. I AM LOOKING INTO A NEW BUSINESS TO INVEST IN. THERE IS A BIG DEMAND FOR CHROMING OF AUTO PARTS IN OUR AREA. NOW I KNOW YOU SAY TO STUDY BEFORE BUT I AM JUST WONDERING WHAT KIND OF MONEY AND WHAT KIND OF EQUIPMENT DOES IT TAKE TO START A SMALL CHROME PLATING SHOP. I WOULD BE RECHROMING/CHROMING SMALL AUTO/MOTORCYCLE PARTS. NOTHING REAL BIG TO START OFF. LATER IT WOULD BE NICE TO BE ABLE TO CHROME/RECHROME WHEELS. ANY HELP WOULD BE APPRECIATED.
THANKS AGAIN,
DALE JACKSON
- LOUISVILLE, Kentucky
---
2004
A. For a decorative chrome plant you need a bright nickel first, so you'll need the following (the size of tanks should be around 10-15 cm larger than parts from all sides), (power you require DC; for stripping in nickel plant and chrome plant and you can use one for all).
1-cleaning tanks
2-old chrome, nickel, and may be copper stripping tanks
3-water rinsing tanks and if you water quality is not good you may need a water deionizer
4-acid activation
5-copper, nickel,and chrome plating tanks
6-you'll need extraction system, filtration, and effluent treatment plant
Good luck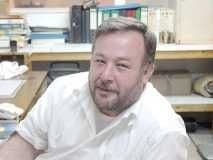 Khair Shishani
aircraft maintenance - Al Ain, UAE
---
2004
A. For small parts the "spray chrome" process is as good as anything. You are not faced with the regulations you are with hot dip chrome and the set-up cost can be considerably less than traditional hot dip. There are two manufacturers of chemicals used in spray chrome, one is excellent, the other a nightmare. There are a number of things that are critical in the spray process. Purity of water, purity of air, cleanliness of environment and temperature control. Once you understand each step and have the proper set up you can produce chrome pieces that cannot be distinguished from traditional hot dip when put side by side. The advantages of spray are the ability to chrome virtually any material, including wood and plastics, the fact it will not crack or peel, and the ability to add color. You can have red chrome, blue chrome or virtually any color you choose including black chrome. The only disadvantage is in applications where the piece will subjected to heat in excess of 250 °F. Discoloring will occur. There are some nightmare stories out there, however the operators that set up properly and learned the process are cranking out great looking product and making a lot of money. Ourselves included.
Pete Peterson
- Houston, Texas
---
2004
A. Dale, you may wish to see our FAQ: "Understanding Chrome Plating"; although it doesn't get into all the equipment you need, it does clearly explain what chrome plating is about.
Actually Mr. Peterson means "electroplated chrome" when he says "hot dip chrome"; there is no such thing as "hot dip" chrome :-)
I would agree with him that you are faced with less regulation and substantially lower capital costs for "chrome-look paint" than for real chrome plating, and it is a better place for beginners to start! But the claim that chrome has no advantages below 250 °F is not correct. Real chrome plating is a very hard metal: far harder, far thinner, far more functional, far more durable, and far more cleanable. The chrome front grill on every automobile, on the bumpers of every truck, and on the handlebars and gear cases of every motorcycle manufactured in the whole world is real chrome plating; no OEM anywhere trusts "spray chrome" / "chrome look paint" as a substitute for real chrome plating. Maybe he can't distinguish paint from real chrome plating ... :-)
"Spray chrome" / "chrome look paint" is good and interesting and saleable stuff, and much easier than chrome plating. I have nothing against it at all except when it is oversold. You can search the site for "spray chrome", "chrome-look paint", and "chrome-like paint" for many additional perspectives on the issue.
If you decide to continue with real chrome electroplating rather than chrome-look paint, thread 19726 includes my list of what equipment is needed. Good luck!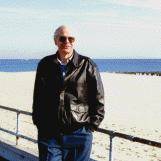 Ted Mooney, P.E.
finishing.com - Pine Beach, New Jersey
Striving to live Aloha
---
April 25, 2009
Q. Could you tell me what the best spray chrome is please, I note you said that there are two and one is a nightmare.

Could you tell me which one is the best?

Thanks
carl roy
buyer - Muscat, Sutanate of Oman
---
April , 2009
A. Hi, Carl. Sorry but we can't post responses comparing one brand to another (why?). That has repeatedly led to a race to the bottom, with shills posing as satisfied customers, etc.
But I can tell you that there are a lot more than two brands. Five brands have advertised here off and on over the decades. Contact the suppliers and judge their references and credibility for yourself. Sorry, a "no registration required" website can offer technical answers, but cannot separate actual satisfied customers from shills posing as such :-)
Good luck.
Regards,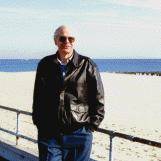 Ted Mooney, P.E.
finishing.com - Pine Beach, New Jersey
Striving to live Aloha
---
---
December 13, 2010
A. From experience, I decided to start a chroming company without having any experience in the field, and it ended up costing a lot more than I knew to get all the equipment. It takes a lot of practice too. I now finally have my company completely up and running and have an advantage over most companies because I have a spray-on chrome machine that can chrome ANY surface! It used to be that you could only chrome conductive (metal) surfaces. With this new technology you can now have a shiny chrome finish to any surface including plastic, wood, vinyl, etc.
Trevor Stewart
- Phoenix, Arizona
---
December 13, 2010

Hi Trevor.
Shiny spray-on "chrome-look" paint is a more practical starting point for hobbyists than electroplating, and it avoids much of the environmental liability. But it is important for readers to realize that what you are talking about is just paint, it's not chrome plating.
It is not true that real chrome plating can't be done on plastic. Just look at automobile grills. All of them are genuine chrome electroplated plastic; no OEM to my knowledge ever uses "chrome-look" paint. But chrome electroplating on plastic is a complex and extremely expensive process of more than a dozen steps: etch, activate, accelerate, electroless nickel plate, copper plate, semi-bright nickel plate, bright nickel plate, and chrome plate, as a minimum, with multiple rinses between each listed step.
"Chrome-look paint" is a great invention, but little in common with chrome plating except a shiny look. Good luck with your business.
Regards,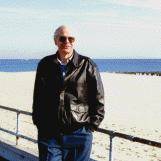 Ted Mooney, P.E.
finishing.com - Pine Beach, New Jersey
Striving to live Aloha