The world's oldest & most popular finishing site, and striving to be its friendliest corner
topic 29020
WHAT IT TAKES TO OPEN A SMALL CHROME PLATING SHOP
2004
DEAR SIRS,
EXCELLENT WEBSITE AND I AM GOING TO TAKE YOUR ADVICE AND GET SOME OF THE BOOKS ON PLATING AND PROBABLY TAKE A COURSE. I AM A SMALL BUSINESS OWNER WHO JUST SOLD A AUTOMOTIVE RELATED BUSINESS. I AM LOOKING INTO A NEW BUSINESS TO INVEST IN. THERE IS A BIG DEMAND FOR CHROMING OF AUTO PARTS IN OUR AREA. NOW I KNOW YOU SAY TO STUDY BEFORE BUT I AM JUST WONDERING WHAT KIND OF MONEY AND WHAT KIND OF EQUIPMENT WHAT IT TAKE TO START A SMALL CHROME PLATING SHOP. I WOULD BE RECHROMING/CHROMING SMALL AUTO/MOTORCYCLE PARTS. NOTHING REAL BIG TO START OFF. LATER IT WOULD BE NICE TO BE ABLE TO CHROME/RECHROME WHEELS. ANY HELP WOULD BE APPRECIATED.
THANKS AGAIN,
DALE JACKSON
PLATING SHOP - LOUISVILLE, Kentucky
---
2004
For decorative chrome plant you need a bright nickel first, so you'll need the following, (the size of tanks should be around 10-15 cm larger than parts from all sides), (power you req dc for stripping an nickel plant and chrome plant and you can use one for all)
1-cleaning tanks
2-old chrome, nickel, and may be copper stripping tanks
3-water rinsing tanks and if you water quality is not good you may need a water deionizer
4-acid activation
5-copper, nickel,and chrome plating tanks
6-you'll need extraction system, filtration, and effluent treatment plant
Good luck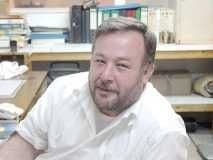 Khair Shishani
aircraft maintenance - Al Ain, UAE
---
2004
For small parts the spray chrome process is as good as anything. You are not faced with the regulation you are with hot dip chrome and the set-up cost can be considerably less than traditional hot dip. There are two manufacturers of chemicals used in spray chrome, one is excellent, the other a nightmare. There are a number of things that are critical in the spray process. Purity of water, purity of air, cleanliness of environment and temperature control. Once you understand each step and have the proper set up you can produce chrome pieces that cannot be distinguished from traditional hot dip when put side by side. The advantages of spray are the ability to chrome virtually any material, including wood and plastics,the fact it will not crack or peel and the ability to add color. You can have red chrome, blue chrome or virtually any color you choose including black chrome. The only disadvantage is in applications where the piece will subjected to heat in excess of 250 degrees F. Discoloring will occur. There are some nightmare stories out there, however the operators that set up properly and learned the process are cranking out great looking product and making a lot of money. Ourselves included.
Pete Peterson
- Houston, Texas
---
2004
Dale, you may wish to see our FAQ: "Introduction to Chrome Plating"; although it doesn't get into all the equipment you need, it does clearly explain what chrome plating is about.
Actually Mr. Peterson means "electroplated chrome" when he says "hot dip chrome" because there is no such thing as hot dip chrome. I would agree with him that you are faced with less regulation and substantially lower capital costs for chrome-look paint than for real chrome plating, and it's a better place for beginners to start. But the claim that chrome has no advantages below 250 °F is not correct. It's far harder, far thinner, far more functional if exposed to wear, and far more cleanable. Maybe he can't distinguish paint from real chrome plating . . . :-)
Ted Mooney, P.E.
finishing.com - Pine Beach, New Jersey
Striving to live Aloha
---
April 25, 2009
Could you tell me what the best spray chrome is please, I note you said that there are two and one is a nightmare.

Could you tell me which one is the best?

thanks
carl roy
buyer - Muscat, Sutanate of Oman
---
April , 2009
Hi, Carl. Sorry but, considering the anonymity of the internet, we can't post responses claiming that one brand is better than another. That has quickly led to a race to the bottom, with shills posing as satisfied customers, etc.
Besides, it's not fair to the advertisers who make the site possible. If they are recommended, people don't quite believe it, and feel the fix is in; contrariwise, we certainly can't bill supporting advertisers for postings claiming that another product is better than theirs :-)
But I can tell you that there's a lot more than two brands. Five brands have advertised here off and on. Contact the suppliers and judge their credibility for yourself. Good luck.
Regards,
Ted Mooney, P.E.
finishing.com - Pine Beach, New Jersey
Striving to live Aloha