World's most popular finishing site / Internet's friendliest corner
topic 28863
Problems in cyanide copper plating
A discussion started in 2004 but continuing through 2019
2004
Q. In our factory we use the cyanide bright copper electrolyte which is based on potassium cyanide and is used for depositing bright copper layers on zinc die cast,the problem here are:
1- Lower deposition rate in the low current density areas(abdominal cavities)
2- Spotting parts on the surface of the article 3-Dark brown or black color on the anode surface. Please tell me how I can fix these problems.
Ashraf Abbas
chemist - Alex, Montaza, Egypt
---
2004
A. ASHRAF, you have problem in your copper cyanide bath, low coverage, check the caustic potash concentration in copper cyanide bath looks like it's too low.
Second, spotting problem: check raw material.
Third, black color anodes: 1) you have polarized anodes in your copper cyanide bath, reason for black-- check caustic potash or soda concentration and rochelle salt concentration in copper cyanide bath. If black color anode in beginning to plate is normal only after plate is pink color. After plate still black color anode , I think you have really conductivity problem in your copper cyanide bath.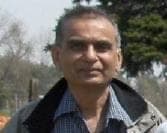 Popat Patel
Beacon Park Finishing LLC - Roseville, Michigan
---
2004
A. Dear ASHRAF ABBAS,
I think you have a different problems in your copper cyanide tank so let us deal with the tank from the beginning
1- first you must check by the chemical analysis of the tank solution the copper content and the free cyanide content . and add the rochelle salt
2- you must check the pH of the solution it must be from 12.2 to 12.8 points (NaOH), maybe with zinc die casting from 9.5 to 11 points
3- you must remove the organic contamination from your tank by active carbon filtration
4- you must check your copper anodes and add if it need
5- you must filtration your tank to remove any colloid matter in your tank
6- you must check the degree of agitation 5- you must remove zinc resulting from die casting by electrolyzing at 2-3 amp/sq ft.
Finally after these points I think the bath will give you abetter quality, thanks.
Aly Gomaa
- Cairo, Egypt
---
2004
A. Hello,
The previous two gentlemen had very good points. Just for kicks, I would also check your Carbonate concentration. High carbonates with low agitation has caused anode polarization in my facility.
Good Luck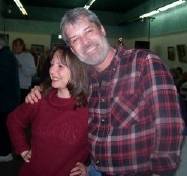 Trent Kaufman
electroplater - Galva, Illinois
---
---
November 24, 2011
Q. We run a cyanide copper flash process and are getting a blackish deposit which seems thinner than usual at the high current density on parts and test panels. The copper content is mid range at 49 g/l and the cyanide level is just above mid range at 32 g/l. We have changed all the anode bags and peroxide treated potential iron contamination.

I'm running out of ideas fast and would appreciate any thoughts on this!!

Thanks
Emily Gardiner
- Poole, Dorset
---
November 25, 2011
A. Hi Emily,

Problem could due to too high carbonate content (> 120 g/l) which reduce cathode efficiency, or organic/sulfur contamination. Perform carbon treatment or bath dilution may help.

Regards,
David

David Shiu
- Singapore
---
November 29, 2011

Thanks,

We have been filtering through a carbon filter for 4 days. There is a marked improvement. I will also test the carbonate level to make sure this is not an issue.
Emily Gardiner
[returning]
- Poole, Dorset, UK
---
November 29, 2011

The problem has been solved on Brass components with carbon filtration but not on Steel. I have since tested the carbonate level and found it to be 102 g/l. So in the lab have performed a half dilution and a hull cell. It looks much better on both materials.
Emily Gardiner
[returning]
- Poole, Dorset, UK
---
---
January 8, 2013
Q. We use Copper cyanide bath for copper flashing on steel parts. Recently, in my absence from plant we are experiencing a problem. What used to take 2 minutes now takes 10 minutes to plate. Concentration of free cyanide is 2.4 oz/g, pH is about 12 and carbonate 36 g/l. Please help me resolve this problem.
Veena Mandlay
- Carpinteria, California, USA
---
January 11, 2013
A. Hi Veena.
The free cyanide/pH/carbonate contents sounds about right. Two questions come to mind.
1. What is your copper cyanide content?
2. Is this a 'sodium' or 'potassium' base cyanide copper bath?
SK Cheah
- Penang, Malaysia
---
January 18, 2013
Q. Mr. Cheah,
I have the same doubts you have about Copper Cyanide content but I don't know how to determine that. I was thinking of adding a little portion of Copper Cyanide in the bath to see if there is any improvement. I have carbon filter in the bath which is helping little bit. Also my bath is Sodium Cyanide base. I appreciate your help.
Veena Mandlay
[returning]
- Carpinteria, California, USA
---
January 23, 2013
A. Hi Veena.
1.Copper Cyanide content can be determined by titration.
Take 2 ml of sample solution. Add 15 ml of conc. Nitric Acid. Heat to blue color (this to be done in an exhaust hood). Add 100 ml of DI water. Add conc. ammonia to blue color. Heat to 140 °F. Add PAN indicator. Titrate against 0.1M EDTA. Color change from purple to green.

CuCn ( oz/gal ) = ml x 5.971 x M

2.Take care when adding Copper Cyanide . An addition of 1 kg CuCN needs an addition of 1.1 kg Sodium Cyanide with no increase in free cyanide.
Good Luck.
SK Cheah
- Penang, Malaysia
---
February 1, 2013

Thank you Mr. Cheah. My tank is getting better.

I have another problem in my Nickel Sulfamate tank. I'm getting some black/burned spots after electrolytic plating. And specially where the parts get in contact were current is passing. Most component in my tanks are at an optimum level except Nickel which is between 11.5-12.5 oz/gal. I performed carbon treatment, added stress reducer and plated dummies before plating good parts. My plating is on 1030 steel and I copper flash before nickel plate. Please advise. Your answers are always so useful.
Thanks,
Veena
Veena Mandlay
[returning]
- Carpinteria, California, USA
---
---
March 3, 2013
Q. I have a related Question I wish you can help me, I made a small in my lab as a test I wanted to simulate the plating unit in my factory the bath consisting of cyanide copper bath, a flash one of (120 g/L CuCN) and (138 g/L NaCN) and it went very well, but when I add 40 g/L NaOH to simulate the thick deposit bath the anode became black and passive ! it only works fine if I lowered the current but if I did the deposited layer become similar to flash bath so what is the advantage ! is there something missing !? it just work properly in the factory plating unit so I hope you tell my what have I done wrong
Ahmed Samir
- Cairo, Egypt
---
March 7, 2013
A. Good day Ahmed.
I think that you have a formulation problem.You might want to look at these formulations as a guide.

General Purpose strike:
CuCN - 30 g/l
NaCN - 48 g/l (Total Cyanide)
FNaCN - 11.25-15 g/l(Free Cyanide)
NaOH - 3.75-7.5 g/l
Na2CO3 - 15 g/l
Rochelle - 30 g/l (Tartaric Acid-Aids in anode corrosion and adjusts Cu Metal Conc. and acts as a grain refiner)
Ph - 12.5-13.5 Use Dilute Acetic/NaOH to Adjust

Strike-Plate Bath:
CuCN - 42 g/l
NaCN - 52 g/l
FNaCN - 5.7 g/l
Na2CO3 - 30 g/l
Rochelle - 60 g/l
Ph - 10.2-10.5

Hope this helps.
Regards,

Eric Bogner
- Toronto, Ontario, Canada
---
---
October 10, 2013
Q. To Experts,

I have problem in my Cyanide copper plating baths. The problem is red spot and red patches. How to solve this issue? Kindly give me suggestion to solve. Copper metal is 50 g/l, free potassium cyanide 25 g/l in the plating solution.

Thank you
Gandhi
Singapore
GANDHI GOVINDARASU
- Singapore
---
---
February 25, 2015
Q. Hello, we are having trouble with the free cyanide concentration in our copper cyanide electroplating procedure.
We have 10 baths 1 m3 each, with about 9,5 g/l free CN, 61 g/l Cu and 130 g/l CO3. We have titanium baskets with solid Cu as anode.
Each day we add almost 1m3 H2O from the first rinse, we add almost 350 kg Cu in the baskets and almost 30 kg NaCN. We make chemical analysis of the bath every day. Lately we have black spots after the polishing and we can't bring the appropriate balance to the bath (concentration of Cu and CN). Any idea how we could increase the concentration of the CN and have the same concentration of the Cu (60 g/l) in the solution? Why do we have so many fluctuations of the Ampere-hours that we need to electroplate the same amount of Cu? (We put in the barrel 100kg and it takes 2500 - 2800 Ah to succeed 25[?]m)
Thank you for your help.
Matina Tsolaki
MATINA TSOLAKI
- THESSALONIKI GREECE
---
---
March 20, 2015
Q. I am a newcomer for cyanide copper plating industry. I am badly in need of having standards for following. Please help me sir.

1) CN concentration in bath
2) Cu Concentration in bath
3) pH value
4) Desired density in plating bath.

5) What are details (bath status) can be taken about plating bath, by looking at density value?

6)What are the details can be taken about plating bath, by looking at pH value?

7)How to measure Anode cathode current density? what are the details can be taken by looking of this value?

8) what is the importance of temperature?

I am looking forward to hear from you at the earliest.


L.K. Wijerathne
- Sri lanka
---
March 2015
A. Hi L.K.,
Please view the cyanide copper plating section of the digital version of the Metal Finishing Guidebook [ed. note: sorry, that book is no longer available on line], which addresses those issues with a nice 4-page introduction, then get back to us with your remaining questions. That on-line book is no longer supported as Elsevier Science has ceased publication of Metal Finishing, so view it while you can :-)
Good luck.
Regards,
Ted Mooney, P.E. RET
finishing.com - Pine Beach, New Jersey
Striving to live Aloha
---
July 27, 2015
Hi, Wijerathne
Your cyanide plate bath have anodes polarise problem because of the ph is not right. Once your anodes polarise you lose coverage on parts. Make sure caustic concentration in cyanide bath is right.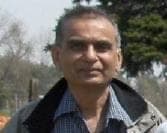 Popat Patel
Beacon Park Finishing LLC - Roseville, Michigan
---
---
March 30, 2015
-- this entry appended to this thread by editor in lieu of spawning a duplicative thread
Q. Dear sir
We are having cyanide copper bath which seems to be declining day by day. We are making all our efforts to increase the concentration above 60 gm/Lt but it's not working. After adding lots of chemicals they are getting wasted because the anodes are getting black after two days with applying current 2amp/DM square. So, sir, kindly reply if this problem has some solution.
kirti ranjan patra
- vadodara, gujrat, india
---
March 30, 2015
A. A possible cause is low free cyanide concentration.
Lyle Kirman
Consultant - Cleveland Ohio USA
---
1 2
---
adv.