topic 28768
FAILURE OF IRON POT IN CONTINUOUS GALVANIZING
(2004)
Q. We have two continuous hot dip galvanizing lines, one with a coke oven gas fired iron pot and the other with an induction heated ceramic pot.
We are worried about the premature failure of the iron pot , although it has happened twice in the last four years The iron pot seems to develop 'golf-ball' type depressions on the walls which ultimately thins out the 50 mm thick wall (made of ARMCO steel or equivalent: close to EDD grade steel, with low carbon and very low silicon). The bath temperature is kept around 460 deg C (max) while the bath contains 0.14-0.18% Aluminium (absolute). The line speed for the range of thickness we process is 90-120 meters per minute.
OUR QUESTIONS ARE:
Apart from the metal composition and the temperature, what are the factors that need to be controlled for a long life of pot? Does Turbulence affect the wear?
How long a life can be expected in such a line, in months or in tonnage or kilometers of sheet galvanized?
Is there any method of measuring the wear out of the pot on line?
Can we use SS 316L plate as the raw material of the pot?
Does the pot need to be stress relieved ( as a measure against premature failure due to erosion/corrosion?)

Thanks for your co-operation.
Shantanu Chakrabarti and Deepak Mandal
Hot Dip Galvanising - Jamshedpur, Jharkhand, India
---
(2005)
A. Kettle needs to be deep enough to allow 10,000 Btu's/sq. ft. sidewall heat throughput max. Dross zone in bottom needs to be 12 vertical inches high minimum. Dross temp. never allowed to be higher than 20 deg. F than zinc temperature (e.g. good dross removal). Turbulence near walls shortens kettle life. Where do your kettles burn out? (e.g. near zinc/air interface or in dross zone?) Any SS not suitable for a kettle. Most galvanizers do not stress relieve. Check recent Metal Finishing magazine for my article on Kettle Furnaces.
Regards,
Dr. Thomas H. Cook
Galvanizing Consultant - Hot Springs, South Dakota
---
(2006)
A. Dear Mr Mandal,
My company is specializing in kettle diagnostics and scientific studies on erosion dynamics.
Our experience has proven interesting to answer your questions.
There are several ways now to optimize kettle erosion basing on numerical simulation of the bath, immersed ultrasonic probes for kettle scanning and other factors. Turbulence is surely a factor, and yes there are ways to measure kettle erosion, even in-line.
SS is never considered an efficient answer to the problem, especially because with temperatures higher than 470 °C (which might incidentally occur), the SS steels usually corrode at an instant pace.

I believe modern technology is now being introduced to the field of kettle diagnostics and more developments are also bound to come.

Bye
Mario Ubiali
- Piacenza, Italy
---
(2006)
A. Rourkela Steel Plant has two galvanising lines, both using steel pot. But their pot is electrically heated. Usual life is 6 months. Pot is changed irrespective of condition every 6 months.
D K Jain
- Ranchi, Jharkhand, India
---
August 27, 2012
A. If the pot is made of DSQ steel(Usually 50 mm thick) then the plate has to be ultrasonically tested before fabrication and the weld area to be ultrasonically tested after fabrication.
With all these precautions pot has to be changed on every 6 months positively.
MAHENDRA SINGH
- DURGAPUR,WEST BENGAL,INDIA
---
---
Erosion or dilution of galvanizing kettle
August 30, 2013
Q. 20 after initiating operation [ed. note: 20 weeks?] of galvanizing kettle (1 foot sheet thickness), erosion occurred along the entire lamina, almost to pierce point. Anyone know the factors that facilitated the accelerated corrosion of the sheet of the kettle?
Sebastian Lora
- Bucaramanga, Colombia
---
September 5, 2013
A. This is an impossible question.
There's insufficient data to answer.

Would you go to the doctor and say "it hurts, what causes it"?
(without any other information)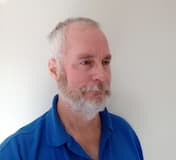 Geoff Crowley
galvanizing & powder coating shop
Glasgow, Scotland
---
March 13, 2015
Q. Good evening.

I just stumbled upon your problems, because we were faced with similar problems.
For a long time we did not know why our kettle shown that strong corrosion over again, but then we were referred to a small company (HDZ in Aachen, Germany), who have analyzed our samples. The exact cause is a combination of accompanying elements in the melt temperature and force. Meanwhile, we have to change our kettles only rarely. Maybe this helps a little.
Johann Etzold
- Freiberg, Saxonia, Germany


This public forum has 60,000 threads. If you have a question in mind which seems off topic to this thread, you might prefer to Search the Site