Where the world gathers for
plating, anodizing, & finishing Q&As since 1989
-----
Plating & coloring jewelry & body jewelry
Q. Can stainless steel or surgical steel be anodized red? Or, moreso, can I do it or is there any company that can do it for a price that is not too expensive? I have been trying to find body piercing jewelry specifically in red; from what I understand body jewelry has to be metal that isn't too porous, so I see titanium and Niobium a lot and even "bio flex" plastics. But useless if it is a horseshoe barbell and some coating that always chips; it is for my mouth so I don't want that as I end up eating the coating pretty much.
But i really like red so is this practical and could I possibly do it at home? I've seen kits to anodize things and they are somewhat in my price range , but don't know enough to follow thru.
So to sum up I really want a "hinged clicker hoop" which is just a hoop that does not need to be bent most likely in surgical steel, titanium, or niobium anodized in a red color. Is this possible and affordable for me to get done or do myself in any of the 3 metals listed?
emma chouse
wannabe supervillain / keyboard beating computer monkey ... hobbyist - chico california
April 21, 2022
A. Hi Emma. Titanium is very easily anodized. That doesn't mean your very first attempt will be perfect, but it does mean you can learn it quickly and you don't need any exotic chemistry, although it does require dangerously high anodizing voltages. Red may not be possible but pink, rose, magenta tones are; and you can experiment to see what is achievable. Please search the site for "titanium anodizing", and watch this video:
Stainless steel is trickier to anodize.
Luck & Regards,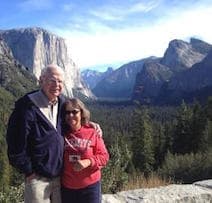 Ted Mooney
, P.E. RET
Striving to live Aloha
finishing.com - Pine Beach, New Jersey
April 2022
---
---
---
Closely related historical posts, oldest first ...
Q. We are suppling tempered CP grades of titanium to the body jewelry industry. One customer anodizes 6/4 eli without problems but has had little success with Grade 2 with a light temper. My knowledge of anodizing is nil and I'm looking for direction. Thanks John
John Grivalsky
- North Haven, Connecticut
2000
A. Virtually all alloys and CP Ti will anodize. My guess is that the tempered CP had a significantly thicker natural oxide on it. The anodizing is an extremely thin Ti Oxide formation that causes a light interference that gives it the different colors when anodized at different voltages. The natural oxide must be completely removed to get a uniform color.
James Watts
- Navarre, Florida
---
---
Biocompatible black coating on titanium
Q. Steel Skin is a manufacturer of steel and titanium body jewelry; we have no direct experience with plating and finishing methods. Our customers have repeatedly requested jewelry products with a black, shiny finish. Our anodizing supplier stated that she is unable to achieve such a finish, but she believes a Japanese company has perfected a technique. I'm interested in an American supplier to perform this function. Can you help?
Jim Schnieders
Steel Skin - San Diego, California
2000
Sorry, this RFQ is outdated, but technical replies are welcome. No public brand/source suggestions please ( huh? why?)
A. Hi Jim.
adv.
Russamer Lab [a finishing.com supporting advertiser] can offer the technology for black anodizing of titanium.
Luck & Regards,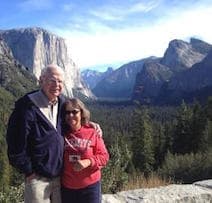 Ted Mooney, P.E. RET
Striving to live Aloha
finishing.com - Pine Beach, New Jersey



---
---
Plating body jewelry with titanium
Q. I am a student who on my spare time does jewelry plating. I just started and only do it to my friends' jewelry for now. A lot of my friends have body jewelry and a few of them have had an allergic reaction to the surgical steel.

Is it possible to plate body jewelry with titanium? Since, titanium is safer than surgical steel when it comes to body jewelry. We haven't been able to find a place that would do this, so I wanted to know if it were possible so I can start doing it. If anybody knows of a place, please tell me, maybe the people in charge could give me some pointers about it. Thank You!
Francisca Nunez
hobbyist - Hollywood, Florida, USA
2004
Sorry, this RFQ is outdated, but technical replies are welcome. No public brand/source suggestions please ( huh? why?)
A. Sorry, Francisca, but titanium is not electroplateable in the conventional sense because it is too active. What will happen is the water in the plating solution will separate into hydrogen and oxygen instead of the titanium plating out. Titanium can be deposited by a PVD (physical vapor deposition) process, but this is done in a vacuum chamber which would be prohibitive for hobbyists. Can you not get the jewelry in titanium instead of surgical steel? Good luck.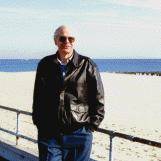 Ted Mooney
, P.E.
Striving to live Aloha
finishing.com - Pine Beach, New Jersey
A. Forget about doing it yourself. As for buying it already done...most body jewelry designs are available in titanium and some are available in a titanium PVD (TiN, TiAlN) coating. The titanium ones are available in many colors and PVD is available in gold, black, rainbow (that I've seen) they can be bought at reasonable prices. If it's an usual piece many of the small shops will custom make it for you.
The "titanium plated" or "titanium clad" rings I've seen for sale are PVD coated ... do a net search and you'll find some info on this process ... and why you won't be able to do it yourself.
Jason Aube
- Flint, Michigan
---
---
Want gold plating of my silver body jewelry
Q. Hi, my name is Shannon. I want to put a 14k gold plating over a piece of stainless steel body Jewelry! Only because I prefer gold over silver. Is this possible? Is it safe? Where can I get this done? Thanks for your responses!
Shannon McCranie
buyer - Sanford, Florida, USA
2007
A. Hi, Shannon. There are many plating shops that could do this for you, if that's what you really want, and it's certainly safe. Gold is quite non-allergenic, or you could leave the part that penetrates your skin as stainless steel if you prefer. But it would have to be a really special piece of great sentimental value to you to be worthwhile.

You should probably shop for gold plated jewelry instead -- because you will probably find the labor cost involved in prepping and gold plating a single small piece of jewelry to be prohibitive. An average jeweler cannot plate onto stainless steel because it requires a special preparation sequence, so your jewelry would have to go to an actual plating shop. Good luck in any case.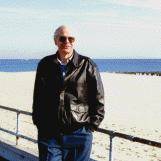 Ted Mooney
, P.E.
Striving to live Aloha
finishing.com - Pine Beach, New Jersey
---
---
Q. Hi, am a student just finished my college and join my dad business of scrap. In that scrap it includes metal such as Titanium. So am planning to extent are business in move into manufacturing jewelry.
We have titanium which is 99% pure so is it possible to reuse it and manufacture jewelry from it? If yes, then please guide me how?

Irshad Dholia
Industrial - Bhavnagar, Gujrat, INDIA
May 10, 2011
---
---
Best Way To Color Stainless Steel Body Jewelry
Q. I want to make body jewelry in colors. What is the best way to add color to this material? I want to make the jewelry solid colors like red, blue, yellow and so on. Is Anodizing the best process or Rhodium? I want to avoid adding any Nickel to the process because I will have trouble with that when I need it tested for certification to sell in certain markets.
Ralph Morgan
Manufacturer - Los Angeles, California
May 20, 2011
A. You can colour stainless steel by heat. Anodic oxidation can be used too. Download free booklet on metals colouring and plating, including stainless steel:
attachments.wetpaintserv.us/ZLSnLKosv0l3CnE9hGDi7w488720
Hope it helps and good luck!
Goran Budija
- Cerovski vrh Croatia

Ed. note Jan 2017: Although wetpaintserv.us was a legitimate site when Goran posted it, it now appears to be a malware site. Don't go there!
Goran has been kind enough to upload his booklet to our online library: https://www.finishing.com/library/budija/budija.pdf.
adv.: Discover the choice made by manufacturers
nationwide for high quality jewelry plating & finishing