60,000 Q&A topics -- Education, Aloha, & Fun
topic 27736
Silver plating thickness distribution
2004
What is the minimum silver plating thickness (each side) for the Brass and copper material, which is used for electrical contact application.
R.Babu
electronics mfgr - Hosur, Tamil Nadu, India
---
2004
1.Plate copper as a barrier layer (undercoat)for silver plating on brass.
2. If the electrical contact is a fixed contact, 3 micron Silver is sufficient.
3. If it is a make & break contact, it depends on the current flowing and the freq of make & break. In general practice, for low current it is 10 microns & for high current it would be 25 microns or so.
Sudhanshu
- Maharashtra, India
---
July 28, 2009
Is it possible, for a given contact to be plated with varying thickness of Silver plating.

For example, a contact used for low current application, plating with 10 microns on the area of physical contact and the rest of the component having a thickness of 2 micron.

Do we have the technology to have differential silver plating without masking the surface?
Sandesh Shetty
- Mumbai, Maharstra, Indian
---
July 29, 2009
Hi, Sandesh. According to Faraday's Law, the thickness of the silver will be proportional to the primary current distribution. And it is possible to use conforming anodes to quite precisely control the primary current distribution. So, yes -- while this would take some development effort on the anode design and fixturing, and the results might not be exactly what you wish the first time -- it is doable.
Regards,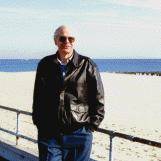 Ted Mooney, P.E.
finishing.com - Pine Beach, New Jersey
Striving to live Aloha
---
---
Achieving Uniform Coating Thickness for Silver Plating
July 20, 2020
Q. Hello,

We have a Silver Cyanide plating plant. We do silver plating on copper, brass and aluminum in that plant. We are having coating thickness related issues specifically on aluminum base metal. To describe the problem, let's say I have an aluminum plate, 6 inch long - 6 inch wide and 0.5 inch thick which requires 20 to 22 microns of silver coating uniformly. What happens is, one side of the plate will get a coating thickness of 15 to 17 microns and the other side will get the desired 20 - 22 microns. Or one side will get 18 to 20 microns and the other side will be 25 to 27 microns.

I am looking for suggestions about how to eliminate this micron irregularity. Your help is highly appreciated.

Thank you,
Shreyas Bhimani
- Baroda Gujarat India
---
July 2020
A. Hi Shreyas. The generalities of this issue have been discussed dozens, maybe hundreds of times over the years on this site. The truism is that the plating thickness is directly proportional to the current flowing to that area per Faraday's Law; and the current essentially follows the path of least resistance, following Ohm's Law.
If you get that thinner coated side closer to the anodes and the thicker coated side further away, the situation will reverse. But true, consistent uniformity, is difficult -- and may even be impractical in some real-world situations. The results you are achieving probably aren't especially bad :-)
Luck & Regards,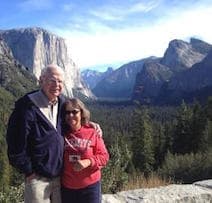 Ted Mooney, P.E. RET
finishing.com - Pine Beach, New Jersey
Aloha -- an idea worth spreading
---
July 24, 2020
A. Hello Sheyras,
Just wanted to add a few more possibilities for your problem. Besides cathode to anode distance you can also check your anode bar cable connections. They should be tight and clean. You will also want to check your anode surface area to ensure that they are equal on both sides. If the anodes are bagged, make sure they are clean and drain well. If you have cathode rocker agitation, measure the distance of the part when it is closest to the anode on both sides. The measurement should be of an equal distance.
I worked for a shop where we had to have a separate rectifier for each side of the part but the surface area on each side of the item to be plated was different. Good luck with your troubleshooting.
Mark Baker
- Winston-Salem North Carolina USA