Where the world gathers for
plating, anodizing, & finishing Q&As since 1989
-----
Silver plating thickness distribution
Q. What is the minimum silver plating thickness (each side) for the Brass and copper material, which is used for electrical contact application.
R.Babu
electronics mfgr - Hosur, Tamil Nadu, India
2004
A. 1.Plate copper as a barrier layer (undercoat)for silver plating on brass.
2. If the electrical contact is a fixed contact, 3 micron Silver is sufficient.
3. If it is a make & break contact, it depends on the current flowing and the freq of make & break. In general practice, for low current it is 10 microns & for high current it would be 25 microns or so.
Sudhanshu
- Maharashtra, India
2004
Q. Do you have any references for these values? I mean any standard that explains the minimum thickness of silver coat based on current value?
moji beigi
- tehran, Iran
May 14, 2023
---
---
Q. Is it possible, for a given contact to be plated with varying thickness of Silver plating.

For example, a contact used for low current application, plating with 10 microns on the area of physical contact and the rest of the component having a thickness of 2 micron.

Do we have the technology to have differential silver plating without masking the surface?
Sandesh Shetty
- Mumbai, Maharstra, Indian
July 28, 2009
A. Hi, Sandesh. According to Faraday's Law, the thickness of the silver will be proportional to the primary current distribution. And it is possible to use conforming anodes to quite precisely control the primary current distribution. So, yes -- while this would take some development effort on the anode design and fixturing, and the results might not be exactly what you wish the first time -- it sounds doable.
Regards,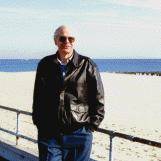 Ted Mooney
, P.E.
Striving to live Aloha
finishing.com - Pine Beach, New Jersey
---
---
Uneven thickness in silver plating
Q. Hi. I am a commercial electroplater doing silver plating of copper contacts for switch gear manufacturers. My problem has been uneven plating thickness of components. We plate in one batch, 10 jigs, each holding 12 components which are of about 7.1 sq inch surface area each. We need a minimum plating thickness of 6 microns. We find that the topmost component of each jig measures approx. 7 microns, the component in the middle measures approx. 6.5 microns and the component at the bottom measures approx. 7.8 microns.

Our bath parameters are about 40 gms per liter of silver, 100-110 gms of potassium cyanide, pH around 11.5 and the bath is bright silver.

What could be the possible reasons for the above phenomenon and how do I rectify it to achieve a uniform plating thickness throughout the batch ?
Hari Chandrashekar
Electroplater - Chennai, Tamil Nadu, India
August 4, 2009
A. Hi, Hari. Your thickness distribution doesn't seem really bad, but perhaps it can be improved. The plating thickness follows the primary current distribution according to Faraday's Law. If you can get the primary current distribution more even, via improved racking or the use of non-conductive plastic shields, you can improve the thickness consistency. Good luck.
Regards,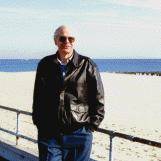 Ted Mooney
, P.E.
Striving to live Aloha
finishing.com - Pine Beach, New Jersey
A. Try fixing say 2" x 2" SS sheet at the bottom of the jig which will get deposition and at the same time your bottom components will have 6 microns.You can strip silver by flaking from SS sheets with out loosing costly silver.
Regards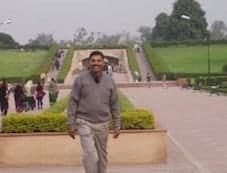 T.K. Mohan
plating process supplier - Mumbai, India
---
---
Q. Hi, this is Ankush here.

My question is for silver plating.

How is plating time calculated per micron?
I tried to refer to the the book link but somehow didn't get inputs on page no 812.

Could you help me with that?

Also how ideal bath volume can be considered?
Ankush s.
- Pune, India
November 21, 2018
Old editions sometimes available
from Abe Books
or
from Amazon

Affiliate Links
(finishing.com may earn commission)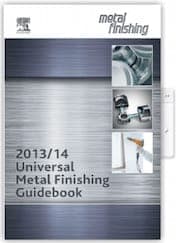 pdf is currently available from academia.edu
A. Hi Ankush. Page 812 was the correct link for the edition of the Metal Finishing Guidebook that was on the web earlier; it's page 866 in the 2012-2013 Edition, and it tells us that it takes 6.2 amp-hours to deposit a silver coating of 0.001" on a square foot of surface (at 100% efficiency, and silver plating is close to 100% efficient). Aside from converting units, the only missing factor is how fast you can plate (what current density you can use) and this number is empirical rather than theory-based. 5-10 amps per square foot might be a good estimate for rack plating.
You apparently have looked at our Intro to Faraday's Law but perhaps you haven't really had a chance to work hard to fully understand it yet :-)
But please give us all the details of your own situation. If cast your questions in the abstract all we can do is refer you to books instead of helping solve your actual problem because we can't possibly explain the full process and philosophy of designing silver plating installations in the general case in a brief forum response; the answers will depend on your plating volume; whether you will be rack, barrel, or reel-to-reel plating, etc. Please tell us what kind of parts you want to silver plate, how many, how thick, and why -- all the data you have -- then we can almost surely help with how long the plating time will be, how big the plating tank should be, and what you first steps should be. Good luck.
Regards,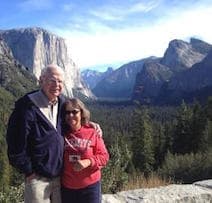 Ted Mooney
, P.E. RET
Striving to live Aloha
finishing.com - Pine Beach, New Jersey
A. Hi Ankush
Tables and calculations will allow you to estimate the weight of material deposited and therefore the average thickness.
However in a practical plating application the metal will rarely deposit equally all over the part. This can be quite useful in, for example, achieving a thick deposit where it is needed while saving metal in less critical areas.
It is usual to estimate the thickness then plate some parts and measure the actual thickness at the critical point and use this to adjust the time accurately.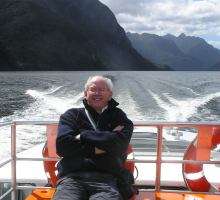 Geoff Smith
Hampshire, England
---
---
Achieving Uniform Coating Thickness for Silver Plating
Q. Hello,

We have a Silver Cyanide plating plant. We do silver plating on copper, brass and aluminum in that plant. We are having coating thickness related issues specifically on aluminum base metal. To describe the problem, let's say I have an aluminum plate, 6 inch long - 6 inch wide and 0.5 inch thick which requires 20 to 22 microns of silver coating uniformly. What happens is, one side of the plate will get a coating thickness of 15 to 17 microns and the other side will get the desired 20 - 22 microns. Or one side will get 18 to 20 microns and the other side will be 25 to 27 microns.

I am looking for suggestions about how to eliminate this micron irregularity. Your help is highly appreciated.

Thank you,
Shreyas Bhimani
- Baroda Gujarat India
July 20, 2020
A. Hi Shreyas. The generalities of this issue have been discussed dozens, maybe hundreds of times over the years on this site. The truism is that the plating thickness is directly proportional to the current flowing to that area per Faraday's Law; and the current essentially follows the path of least resistance, following Ohm's Law.
If you get that thinner coated side closer to the anodes and the thicker coated side further away, the situation will reverse. But true, consistent uniformity, is difficult -- and may even be impractical in some real-world situations. The results you are achieving probably aren't especially bad :-)
Luck & Regards,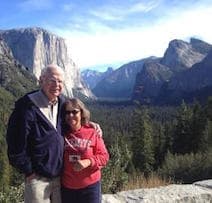 Ted Mooney
, P.E. RET
Striving to live Aloha
finishing.com - Pine Beach, New Jersey
A. Hello Sheyras,
Just wanted to add a few more possibilities for your problem. Besides cathode to anode distance you can also check your anode bar cable connections. They should be tight and clean. You will also want to check your anode surface area to ensure that they are equal on both sides. If the anodes are bagged, make sure they are clean and drain well. If you have cathode rocker agitation, measure the distance of the part when it is closest to the anode on both sides. The measurement should be of an equal distance.
I worked for a shop where we had to have a separate rectifier for each side of the part but the surface area on each side of the item to be plated was different. Good luck with your troubleshooting.
Mark Baker
- Winston-Salem North Carolina USA
---