60,000 Q&A topics -- Education, Aloha, & Fun
topic 27698
Trouble with NADCAP Audits
A discussion started in 2004 but continuing through 2017
---
... message deleted at submitter's request ...
---
2004
A. Hi, [name deleted] Yes, every quality system has flaws & imperfections, and a function of quality systems like NADCAP & ISO is to help see that those flaws are fixed. Unfortunately "every" system means every system, including the NADCAP & ISO audit systems, but there aren't meta-auditors to audit NADCAP & ISO. So those programs will remain flawed forever.
I believe that you are right in feeling that it may be impractical for small shops. Hopefully you'll hear some insights from some operators of other small shops.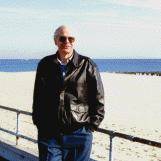 Ted Mooney, P.E.
finishing.com - Pine Beach, New Jersey
Striving to live Aloha
P.S.: this subject threatens to grow noisy. So we would ask any responders to abide by the usual netiquette of disagreeing with others as passionately as you wish, but not attacking the qualifications or motivations of others.
---
2004
! I am sooooo disappointed that this has not generated more discussion. We are contemplating NADCAP certification and would like to hear the pros and cons with actual experiences. Maybe this should be moved to a more active category.
Chris Jurey
- Wadsworth, Ohio
---
2004
Q. Would someone please explain the NADCAP acronym to me? I'm not familiar with it (nor do I really want to be, as we just went through a very comprehensive ISO certification). Unfortunately for a lot of business these days, all shops/vendors must be "certified" by some organization or another in order to get your foot in the door of some of the larger businesses. It doesn't matter if you're a small shop or not...if you want the big-boys business, I guess you got to be prepared to shell out some major $$$ for some organization to put a rubber stamp on your business. You're right, Ted, this could be a pretty volatile thread if left unchecked.. I'm biting my tongue, as I type this.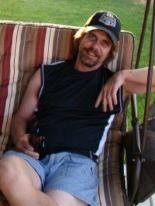 Marc Green
anodizer - Boise, Idaho
---
2004
It stands for National Aerospace and Defense Contractor Accreditation Program.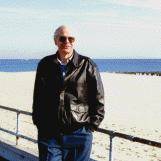 Ted Mooney, P.E.
finishing.com - Pine Beach, New Jersey
Striving to live Aloha
---
2004
Ah, The NADCAP woes, I am in the process of developing AS9100, FAA and NADCAP in a shop the employs only 15 people and with management that is reluctant to be involved in all that applies, they just want me to implement and do it all. We have been NADCAP certified for 2 years now and so far it all seems well but with the new requirements of appendix A my job has become very hard especially with very little support from the owner of the company. My suggestion to the person in California that started this discussion to 1. find a person that is capable of implementing this system with support from management. although it is a lot of paper pushing I feel it can be done with out adding $50,000 paper pushers to your staff as long as upper management is committed and willing to help. 2. don't give up it is tough but if utilized properly it can be a beneficial cost saving toll. Although the company I work for now has not used all the tools in these programs to cut cost in production improvements and quality. The potential cost deduction in daily operating could easily outweigh the $8,000 spent for certification.
Rodney Nichols
plating shop - West Haven, Connecticut
---
2004
I run a small (9 employees) UK plating company. One of our customers(Rolls Royce)has recently mandated NADCAP accreditation for all chemical process suppliers. It is pushing this accreditation VERY aggressively. No NADCAP will mean loss of approval despite working with RR for nearly 40 yrs. We have ISO9001 which contrary to what you are told is very thorough including comprehensive checks on plating process spec compliance. It takes 1 day per year, costs £700 ($1,000)and can be got from any approved accreditation body. NADCAP would cost us between £5,000/£10,000 ($8,000/$14,000), can only be got from 1 monopolistic source and takes 3 days every year (the 1st day checking a quality system that is already independently audited and approved)
My concerns are simply
1. Why is this monopoly abusing its position by inventing such a long winded, largely irrelevant, and extortionately expensive accreditation?
2. Why are all these "Primes" REALLY leaping aboard this bandwagon when the only OBVIOUS effect would seem to be a substantial increase in costs to their suppliers - costs which will inevitably be passed on back to the "primes".
3. NADCAP is run by the PRI - a non profit corporation so pays no tax. They charge many times what a normal accreditation body would (and normal bodies have to pay all normal overheads & make a profit)so where does ALL that money go. Due to their non profit status is impossible to tell.
4. How can they possibly justify or maintain their non profit status (perhaps Pennsylvania IRS could answer this)
5. Finally - why do we all put up with this? I look forward to some replies on this thorny subject as I believe that if poked at long enough maybe we may prise the lid off a can of worms.
Brendan McKenna
- Hinckley, UK
---
2004
The question was posed as what to expect when the NADCAP auditors come. If the NADCAP auditor has had ISO Training, he/she should be very professional otherwise XXXXX. We found that the checklists and the governing documents don't necessarily agree. Also if they give a time period in the document for you to do something such as respond to the client within 3 days. You better incorporate it in your Quality Manual. It does not matter what a consensus specification says, NADCAP way only even though the spec and checklist don't match or conflict with other specification requirements.
We also found that NADCAP is slow to respond with replies to NCRs but you better not be. They don't use business days but actual days which includes weekends. But they are not held to weekends, vacations, etc. Be prepared to wait for results. They don't seem to accept your car responses on the first go around. If the CAR is not really a CAR we found that they will not remove it from your record. They say they do, but they don't. They also say you have a right to have the "Task" group review the CAR. We received varied answers from NADCAP on that subject.
Each NADCAP department (I am not sure that is the right word) is independent of the other. MTL is independent of NDT. It looks as if each department can set up its own rules. We have found that the auditors that audit us do double audits. One auditor will audit an area and then the other auditor will come back and re-audit the first auditor. We also got very tired of the questions, being read to us. Proficiency and Round Robin - they expect the labs to go to their competitors and set up a round robin program. The large labs can do round robin within their own labs as they have the required number of personnel so they are not interested in helping the smaller companies. Now there are proficiency providers out there but NADCAP won't accept them because they won't do what NADCAP wants at least that is what I was told at a NADCAP meeting. It looks like a conflict of interest to go to your competitor. NADCAP is setting up its own round robin, proficiency testing. Again this looks like a conflict of interest. If you have to have equipment calibrated, check the NADCAP schedule. Basically in a nut shell: You are being told what to do and when to do it. Freedom of running your company the way you want is gone.
We deal with another accrediting source who looks at what you do and reviews how you do it according to the ISO specification but does not try to tell you how to run your business. The Non NADCAP auditors take into account how large or small your company is and try to act accordingly. We are being told by the Aerospace Primes that we have to be NADCAP and no one other group will they accept. The Aerospace Primes still audit us and in some cases, now there are Aerospace Primes that will not accept any accreditation bodies because of the actions of accreditation groups. Many companies do business with other groups, what happens if they chose another accreditation group. Another problem we have is accreditation groups accepting one and another. This is especially hard when trying to get equipment calibrated. If your source chooses an accreditation group that does not have approval with your accreditation source it does not matter how good they are, you are not suppose to use them. You also have to look at the calibration source, see if they follow guidelines of ISO 17025 [affil. link to spec at Techstreet] and that what they are calibrating for you is on their approval list. The some of the calibration labs have chosen to run the cost of the certificate for calibration up. Is there any justification for this. If you receive a non-accreditation calibration which they claim meets ISO 17025, etc. it probably does not those standards but says it does.
Now say you want to outsource your testing or etc. you have to use an accredited source which may not be listed on the Primes list of approval. The cost of the NADCAP audit is extremely expensive. Yes, some improvements are there but basically you need to hire more people (overhead) to take care of NADCAP requirements. Less time to do what your company started out to do.
Jan Schiltz
Testing Lab - Euless, Texas
---
2004
We just finished another NADCAP audit. After submitting our required information, it went much smoother than expected. NADCAP is working on its turnaround time. Improvements by NADCAP is evident. We were accredited for another year in a short time period. I attended their NADCAP Root Cause class, it was worth the time, because it teaches you what NADCAP wants; besides it was well run and enjoyable. The cost of NADCAP is too much for small companies, let your buyer or person who requires NADCAP know that in writing. You can keep some of the cost down by getting on the merit program. To do that you need to follow what NADCAP wants in their specifications and requirements (see NADCAP merit program).
Hint: When you want to check an internal procedure, have an employee who is not familiar with the procedure see if they can follow it.
Best of luck to all.
Jan Schiltz
- Euless, Texas
---
... message deleted at submitter's request...
---
2004
Every quality system is flawed and imperfect, as Mr. Ted Mooney has stated in February of this year. NADCAP and ISO are no exception to this basic rule. Auditing the auditors is not the solution to these flawed, imperfect systems. Dissolution of NADCAP is a solution.
First, NADCAP is a monopoly, as Brendan McKenna, previously stated. The majority of it's 'members' consists of companies that employ 500+ personnel. (Please do not inundate me the tired rhetoric that small business is not prevented from representation. The cost and time factors are too great for the small business owner to bear.) Secondly, the accreditation provides no real value. Each prime insists their requirements/procedures are followed. NADCAP is redundant since the FAA Regulations, SAE AS requirements, the prime's documented requirements or other regulatory bodies already provide sufficient 'guidelines' to manufacture, process and document a quality system. Third, is does add cost to the end item through additional documentation requirements and outside auditing expenses.(Good question, Brendan McKenna - Where does the money go?) Fourth, If the NADCAP accreditation is all encompassing, then why do the prime's still perform on-site audits? (When I informed our customer's we will no longer allow on-site audits once NADCAP accreditation is received, you should have heard the very negative reactions!)
NADCAP is an redundant, no value added organization. FAA, SAE AS, ISO, A2LA, AWS and countless others have provided enough guidelines for any organization to establish a quality system for producing compliant parts. Many fine organizations have opted for NADCAP accreditation, some voluntarily and others through the insistence of their customers. If an organization chooses to comply to ISO, NADCAP or their own proprietary quality system it should be on the merits of that system and the advantage it provides that organization.
Bob Aitken
- Wichita, Kansas, USA
---
... message deleted at submitter's request ...
---
2004
Wow! A refund from your original fee? I have never heard of NADCAP refunding any monies before. Our organization canceled an audit in progress in 2003 and requested reimbursement of some of our fees. We received no reply to this request. The expense was $5,000 at that time. We are now going to spend another $5K+ to have a NADCAP audit 'register' our quality system and special processing. Also, with the addition of NADCAP, a 3-tier system (regulatory agency, OEM, suppliers) changes to a 4-tier system (regulatory agency, OEM, regulatory registry, supplier). If all of us are to stay competitive in the global marketplace this process must be made more efficient. Has anyone with NADCAP approval seen fewer audits or significant time savings since their quality system or special process is registered?
Bob Aitken
- Wichita, Kansas, USA
---
... message deleted at submitter's request ...
---
I've seen similar email. ISO 9000 quality systems will not meet NADCAP standards. The AS 9100 standard is the preferred quality system for NADCAP, at least it is today. With some of our customers preferring ISO 9000 and some AS 9100 we have had to implement a quality system that complies with both standards. Are organizations with current ISO 9000 registered quality systems and approved NADCAP processes, allowed a time period to change to AS 9100 compliant quality systems? I have been conversing with some of the larger Registrar's and have been given assurances, in the near future other Registrar's will be able to provide NADCAP accreditation. Has anyone else heard anything about this?
Bob Aitken
- Wichita, Kansas, USA
---
2004
I know of a Nadcap training seminar for one-day in Southern California on Feb 2. It explains the basics, how to, and what to avoid. It is not provided by PRI (the Nadcap Auditors), so it is non-biased. It's hosted by Expert Resource. Just search on Nadcap and you'll find ER.
David Michael Johnson
- Tustin, California, USA
---
2004
We recently received an email from NADCAP scheduling our Quality System reaccreditation audit. They scheduled it for 7/2005 even though our current accreditation is good until 7/2006. I contacted PRI via email requesting an explanation as to why the audit was scheduled a year prior to the expiration. In the email I noted that if the scheduling was an error I would like to receive corrective action. Maybe that's why I haven't heard anything back yet. I would suggest that every time anyone discovers any mistakes made by NADCAP, request corrective action. I'm sure that you all have a quality system that includes a corrective action section. You are a NADCAP customer and have all the rights to request corrective action.
Then maybe, one day we could all notify the primes that NADCRAP have been removed from our approved suppliers list for nonconformance. Now wouldn't that be great. Merry Christmas
Thomas Kristensen
- Arleta, California
---
... message deleted at submitter's request ...
---
2005
We also discussed increases our prices for companies requiring NADCAP accreditation. An initial cost analysis for NADCAP accreditation indicates an additional cost of $350/week paid to PRI to schedule an audit. This price is monies paid to PRI, not actual cost. Organizations requiring NADCAP should be assessed additional costs related to the maintenance of the accreditation. Companies not requiring NADCAP should not be assessed these costs, thereby creating a competitive advantage for those organizations.

PRI unilaterally scheduled a March,2006 re-accreditation audit in May,2005 prior to our organization receiving the approval results of the initial audit! The re-accreditation audit was scheduled ten months after the initial audit. By doing this, PRI scheduling increased our costs to $545/week to maintain their accreditation. In addition, if we didn't reply within 21 days of the schedule date to re-schedule the audit, a $3000 charge is assessed to postpone or cancel the unilaterally scheduled audit for ny reason! (Does this sound like a regulatory agency?)

PRI is a not-for-profit organization, headquartered in Pennsylvania. PRI costs are significantly higher than other accreditation services. Where do the monies go? Why do the 'Primes' support this? All the costs will eventually result in price increases to product.

Eventually, the industry will 'adjust' to these unjustifiable cost increases but in the short term U.S. based companies will be forced to price themselves out of the market and foreign based companies will flourish due to the competitive advantage NADCAP has provided them.
Bob Aitken
- Wichita, Kansas, USA
---
2005
Hi Bob and all those others with nadcap on their minds. Can someone confirm whether Pri is non-profit, or not for profit. One is charitable and the other is not. Pri is not a charity and all the cash it makes is distributed in other ways so that none is left to declare as profit. Bob's questions are the same as mine earlier, why would primes mandate an accreditation whose only effect would seem to be upward pressure on their prices, and secondly, where does all the money paid to pri go? Seem like a mystery?
Let me sketch out a purely hypothetical scenario. I'm running a society with a global presence in standards. I see the widespread acceptance of the ISO series of accreditations and think lets invent something similar but all my own (no price reducing competitors) which I can charge an arm and a leg for, and lets aim it at a high value market - say aerospace and defense. Right thats the first part but now comes the difficult bit. How do I force my potential "customers" to take it up. I'll have to think of some way of encouraging the primes in these sectors to agree to mandate it on their supply chains (my potential customers). As this would have an upwards influence on the prices they pay, there would need to be something in it for the primes to cover the cost of these increases with some left over. Perhaps I could agree some form of rebate, a proportion of the business generated (would this be legal) I could dress it up as being thorough and searching, by taking say three days nit picking and hair splitting on my "audit program", and if I adopt the type of corporate status that allows me to publish accounts that contain minimal information about where the money goes, no one need ever know. I could form committees with lots of prime representatives and even some "customers" representatives just to give the whole thing some sort of respectable credibility. It would be like having a license to print money. Sounds too ridiculous to be true - doesn't it?
Brendan McKenna
- Hinckley, UK
---
2005
To provide confirmation to Brendan's question -
NADCAP is a not-for-profit organization based in Warrendale, Pennsylvania, USA.
There is a significant pricing difference between NADCAP audits(not-for-profit) and other accredited third party audits(for profit). Is is approximately 55% less expensive for our organization to utilize a third party accredited registrar than to utilize NADCAP/PRI. In addition, the third party registrar certificate is valid for 36 months with annual re-audits while the PRI accreditation is valid for 14 months with a re-audit unilaterally scheduled at 10 months. The other significant difference is the professionalism and demeanor of the auditors. The third party registrar auditors were better trained, more efficient and provided better overall service than their counterparts. The response time for third party registrar's was significantly less. In a fair, competitive business market one of these organizations would be driven out. I can only hope the management of the prime organizations will realize this system will not benefit the bottom line in the long run and cease to provide resources to maintain this monopolistic organization.
Bob Aitken
- Wichita, Kansas, USA
---
2005
Hi Bob, and all others with madcrap still on their minds. Pri is actually a non-profit corporation (ref Dun & Bradstreet) and is described as " a non profit trade association operating as a business consulting service specializing in accreditation of businesses in the mobility industry for example, aerospace, government and defense industries. Revenues are derived on a fee basis. Sells to aerospace and defense manufacturers" (Dun & Bradstreet again)
As regards why primes seem unworried by cost of nadcap driving suppliers prices up and hitting their (primes) bottom line I suspect the answer is quite simple. I believe they may be making an unhealthy profit out of it. I suspect there may be a deal involving a rebate of a proportion of revenue generated for certain key primes. This may explain their bullying tactics with other smaller primes, and why they mandate it on their supply chains. I believe this sort of collusion may be illegal in the UK but I dot know if it would be against the law in the US. Perhaps the FBI might be the federal agency that could advise and possibly investigate. If what I suspect is true then concerns over increases in prime bottom lines would not be an issue, as any rebate received would be more than enough to cover it with plenty left over, and of course with pri being non-profit corporation they do not have to disclose publicly where all the money goes. I think now the origins and motives behind pri & nadcap are staring us in the face, the only question now is can or should any federal authorities do anything about it?
Brendan McKenna
- Leics., UK
---
2005
I have a question on the nadcap job documentation. How much more documentation is required to make the leap from ISO9000 certification to Nadcap certification. I am used to working with shop paperwork that documents a plating process in detail. The nadcap requirements,however are at a much more detailed level. If I am reading section 3.3.1 correctly, every load that is processed through the line needs to have time, temperature, thickness and amperage or voltage recorded. I would be interested in hearing if my interpretation is accurate from anyone who has become nadcap certified.
Mark Landzert
plating - Ramsey, New Jersey
---
2005
Mark,
The ISO compliance is meaningless to NADCAP/PRI, they only recognize AS9100:2004 Rev. B compliant quality systems. Each individual process has a checklist. Compliance to customer requirements, Mil standards are sometimes insufficient to meet the NADCAP standards. If you go to www.eaudit.net there are checklists available to download that explains in detail what the NADCAP/PRI auditors will check for. The checklists are taken very literally by the auditors. Documents, objective evidence, process controls and analysis of production processes are all required by NADCAP/PRI. Training of personnel is a critical issue. The auditors will spend three days reviewing step by step each detail of your process and quality system. Anything that is not documented or omitted will be written up. In addition, 30 days prior to the audit you are required to sent your quality manual and objective evidence of compliance for each process you are requesting accreditation for. The auditors I have had experience with are nitpickers and very inflexible. The expectation is perfection with zero tolerance for anomalies. There is a new supplier mentoring committee to ask for help. The website for PRI has the info for contact personnel. My organization spent 14 months and over $75K to meet the NADCAP criteria. The more processes you perform, the more expensive it is and of course it takes more time. Additional personnel or consultants are helpful but not necessary. Cost increases are inevitable to maintain NADCAP. By the way, we also lost business due to the overall cost increases NADCAP compliance. If you are a small business, the outlook is bleak but it's not like you have a choice.
I wish you all the best,
Bob Aitken
- Wichita, Kansas, USA
---
2005
We just completed our special processes audit for Nadcap. Check this out, if you're thinking of trying for Nadcap certification. The Auditor comes in, most are very competent in their respective fields. Once the auditor finishes his business he's cut off from your company - The only information that the PRI rep has is his written report. I came under scrutiny because much of what my auditor had seen was misinterpreted by the PRI rep. It's awful difficult not to use the "F" word in your responses, when your on your seventh round on a minor nonconformance. How many times can you explain that the hour difference on a chart recorder is due to the daylight savings time issue. It's a battle with these people. There's no supervisor to go to if you have a dispute.

Conversely, my AS9100 auditor constantly calls me and we have a working relationship. He knows me by name and we begin our conversations by asking about each other's families! Granted, he's also a salesman trying to keep my business, but he's going 'over and above' in Customer service.

I have many times asked my management, why? The special process is such a small percentage of our business.

Oh, we have obtained another Nadcap cert for a different process, so the proof that the different departments at PRI have different criteria for the audits is apparent. That cert came almost immediately after the audit. Good luck pursuing this rip-off of a certificate. It doesn't add the value that you're paying for the initial audits, follow-up audits, etc.
Carl Nieves
- Bridgeport, Connecticut, USA
---
First of two simultaneous responses -- 2005
Rip off cert is correct. Its interesting to compare Carl's experiences of pri/Nadcap behaviour, with that of his AS9100 accreditation body. One is pedantic, stubborn, inflexible and extortionately expensive Ž± the other is helpful, goes "over and above" in customer service, and values his business. How can this apparent difference be explained as either or both accreditations are often required to satisfy some of our customers' requirements. Let me offer my own interpretation.
One operates to an internationally agreed standard/specification that is regularly reviewed, and is independent of all vested interests. Those involved in drawing up the standard/specification derive absolutely no benefit from its implementation, and those customers who mandate/recommend it to their suppliers also derive absolutely no benefit from it, nor are they allowed to be involved in any way in any interaction between the registrar and the organisation being assessed. All accreditation bodies/registrars are regular transparent businesses whose trading accounts are publicly available, sources and destinations of all funds readily visible, who make profits, pay dividends to shareholders etc, and are completely and totally independent of the primes/customers who are requiring/mandating accreditation. There is a clear and distinct separation of the standard/specification from the accreditation body/registrar, and an equally clear and distinct separation of the prime/customer from the accreditation body/registrar.
Now lets examine the other side of Carl's experience with pri/Nadcap. They have invented a standard and requirement that did not exist before and did not need to. As Bob Aitken stated earlier there are already AS, ISO, FAA, JAR, etc. guidelines and requirements that will establish a quality assurance system for producing compliant parts and established registrars to verify this to agreed international standards. How many businesses would voluntarily seek nadcap accreditation if they were not forced to, and why exactly should primes mandate this monopoly? PRI promote nadcap as "industry managed" as if this was a virtue, when in reality it would appear to be "prime managed" which at the very least suggests a conflict of interest. Our own experience with nadcap has been through Rolls Royce (the European launch user) who have mandated it. Their ultimatum to all relevant suppliers is "get nadcap or lose your approval". This year all participating suppliers to RR will have had over 620 audits which at the current rate of approx. £3500 for the minimum three days (some audits will take longer and cost more) translates to over £2,000,000. (approx $4 million) per annum captive business delivered to pri. Pri management committees, special process task groups, and executive strategic planning boards are stuffed full of various primes representatives, supposedly to ensure and preserve their interest in compliance of all their approved suppliers. In reality I believe it only demonstrates a level of collusion that should set alarm bells ringing. Pri and associated primes operate hand in glove to promote world wide an irrelevant and extortionately expensive monopoly. Sources and destinations of all revenues generated are conveniently obscured behind the smokescreen of non-profit corporate status. There are too many vested interests at work aggressively pushing nadcap to avoid the suspicion that they may be too closely involved in it. According to pri's own figures they are aiming for close to 4000 audits this year (approx $25 million?), and that number will grow as they continue to extend their influence worldwide with the help of their prime friends continuing to mandate it on their various supply chains. This is a gravy train that will grow and grow. Where is all that money going, and who is getting a share of it, and if so, how much? I sincerely believe that these are valid questions that can only be properly answered by an independent federal, or other government body investigation either here in Europe or over with yourselves in the US. It is up to all of us to oppose this "tax" on suppliers and continue to try to expose exactly what is behind it. By remaining silent on this issue we only ensure its survival and continuation -- and if so then what's next?
Brendan McKenna
- Hinckley, Leics., UK
---
Second of two simultaneous responses -- 2005
Did you know PRI/NADCAP uses independent contract personnel to perform their special process audits? These personnel are 'qualified' by PRI/NADCAP through submission of their credentials, interviews and training. The 'committee' utilizes the services of these independent contract auditors as the 'committees' eyes and information gathering tool. The "committee' interprets the auditor's information and decides if it is a major/minor finding, observation, or opportunity for improvement. The 'committee' may or may not get clarification from the auditor. The 'committees' interpretation is not up for discussion, you will comply. "Resistance is futile", would be a phrase to keep in mind. Conflict/dispute resolution? You have got to be kidding! While I sincerely admire the perseverance exhibited by Mr. Carl Nieves, I would guess he still had to provide a resolution to satisfy the PRI representatives interpretation of the chart recorder anomaly. Mr. Nieves correctly surmises some departments at PRI/NADCAP are efficient and professional while others ....
well, lets just say additional training is required at PRI!
Bob Aitken
- Wichita, Kansas, USA
---
2005
I'm shocked and surprised by all of the comments made about PRI and Nadcap. Our company is better than ever since we have been Nadcap'd. It has made our company aware of the importance of having a competent and outstanding quality system, and proud to say we actually do follow procedures, specification and customer requirements. Our rejects are down considerably, turn around time has increased with a top quality product and our customers (which have doubled since) have never been more satisfied.

Sorry to say, but if this is a MONOPOLY, who cares, it certainly has increased our sales and made us reduce unnecessary costs. Their rules and checklists are a killer, but completely understandable as to their logic.
Rachel DeSimone
American Tinning & Galvanizing - Erie, Pennsylvania
---
2005
AT&G is to be commended on the improvements made to their quality system and special processes. The Quality personnel instrumental in implementing these improvements should be proud of their accomplishments. It is, after all, AT&G personnel who accomplished these efficiencies. PRI/NADCAP can only verify what AT&G personnel have accomplished.
To give credit to NADCAP criteria as the basis for this improvement?, Well, you really didn't have a choice, did you? I am not sorry to say, I care, whether a monopoly is created by a few of the prime O.E.M. companies who are behind PRI/NADCAP and its mandated use. To maintain a competitive advantage and to compete with processors within the USA and outside the USA, each organization should be able to choose their registration/accreditation company. To mandate the use of a single source for registration/accreditation activities nullifies free market enterprise. My registration costs prior to PRI/NADCAP were less than $3000 over a three year period. Since the PRI/NADCAP mandate, my registration costs have skyrocketed to $4950/year 1; $4150/year 2; $4150/year 3. A difference of $10,250 over a three year period. Each of us faces cost increases, we either have to absorb or pass on. Where is the understandable logic with that?
Bob Aitken
- Wichita, Kansas, USA
---
2005
Dearest Rachel, You've obviously got to this site by accident. We're not referring to Nadcap's "Quality System" audits. Try having an audit performed on a special process (what we're typing about) before responding. I believe at that level (quality system) Nadcap is very helpful and in need of that business. That portion of Nadcap is NOT a monopoly. The special process certification IS a monopoly. Thank you for your input. (Nadcaped?) I got Nadcaped alright. Nadcaped in the can!
Carl Nieves
- Bridgeport, Connecticut, USA
---
2005
Since there has been no activity for several weeks on the advantages, disadvantages and cost of NADCAP accreditation, I am curious if anyone knows of an industry managed database containing information on NADCAP auditors performances and the performance of PRI staff.
Bob Aitken
- Wichita, Kansas, USA
---
2006
Dear Mr. Nieves:

Sorry I was not fully specific, but we are Nadcap certified for our "Quality System" and "Chemical Processing" in Cadmium Plating, Zinc Plating, Stripping, and Chromic and Sulfuric Acid Anodizing and happen to be the only ones certified in the tri-state area of PA. Obviously, the reasons you didn't get Nadcap Certified is because you either don't have people skills or your company doesn't actually follow the proper procedure in processing a part according to your customer specifications, and PRI felt the same way.
Rachel DeSimone
American Tinning & Galvanizing Co. - Erie, Pennsylvania, USA
---
2006
Drawing closer to our 3rd annual nadcap extortion event. Gee, wished I could go to those nadcap conferences in Europe, the benefits would be immeasurable. As I see it SAE did such a masterful job with the domestic automotive industry, I predict that in 10 years all our aircraft will be made by Toyota or Honda. Blithering self-serving idiots.
[name deleted at writer's request]
---
2006
In response to your anonymous contributor - Here Here, or perhaps as you say in the states - amen to that. SAE, IAQG (for that substitute nadcap primes), Pri and all the mandating primes. A cartel mandating a monopoly. I wonder when, if ever, all these "primes" will wake up to the fact that all their "quality professionals" have done is saddle them with increased prices for the same parts and services they buy out from a smaller number of suppliers? The propaganda they put out about improved quality performance, lower reject ratios, increases in customer base etc is something Joseph Goebbels would have been proud of. Russia's communists under Stalin operated on the principle that if you tell a big lie often enough, eventually people will believe it. Maybe its true.
As for claims of rejects halved, customers doubled and so on I simply don't believe them. Maybe a pre-requisite of joining a supplier support committee is that you fervently follow the party line. Personally I think Carl's assessment is more accurate and unbiased.
To parallel your motor industry, ours is effectively dead. Guess where a lot of their experts have ended up - you've maybe guessed - the aerospace industry. It was a standing joke in Rolls Royce that RR now stood for Rover Rejects. Rover was the last of our major british motor manufacturers until they they went broke. Their five year plans (sounds almost Russian), milestones, strategies, visions all all the other management consultant gobbledegook came to nothing. As the previous contributor (anonymous) predicted in ten years time, thanks to these self serving idiots, probably all of our aircraft (and engines) will be made by Toyota or Honda.
Finally, just to show how serious these people are about developing and sustaining their monopoly, SAE thanks to the International Aerospace Quality Group (almost exclusively nadcap primes)have taken over responsibility for AS9100. Our UK accreditation body was given a non conformance for only taking two days for an assessment instead of their newly (SAE) mandated three. They felt it was difficult in the case of small companies to justify even two days for an assessment, but now they are being forced to take a minimum of three - with the resultant cost increases. I believe this is nothing more than a cynical attempt to deflect criticism of time taken and costs for nadcap audits by using the new three day assessment for AS9100 as an example of the "going rate". Hardly a level playing field, more a case of my ball, my rules.
One last point - Jack Abramoff kept his activities concealed for a long time by use of non profit corporate status. The truth came out in eventually though, it always does.
Brendan McKenna
- Hinckley
---
2006
I've read a lot about the extra efforts. What about the extra benefit? Does anybody have experiences with extra jobs needing Nadcap. If more and more suppliers are dropping off the prime suppliers' list, the jobs still have to be done somewhere. Does everybody have a waiver or are there some Nadcap winner except PRI? Since this is a hot, strategical question, I can calm most of the forum members to be a small European player.
Some experiences would be very helpful to make the Nadcap decision, since the current jobs are making the Nadcap jobs financially very unattractive.
Thank you very much
.
Martin Meyer
anodizing - Zurich, Switzerland
---
2006
Has anyone here ever had any dealings with PRI's Special Process Program Manager HEATHER M regarding complaints filed against PRI's Staff Engineer(s)? How was your experience with her?
Richard Turnquist
Aerospace Manufacturing - Denver, Colorado, USA
Richard, we have deleted Ms. M's last name, but people who have dealt with her should know who you are referring to.
---
2006
Regarding Nadcap audits, this is my perspective:

Bill finds a piece of rock and decides to sell it to his friend John for $100. John then sells it to Mark for the same price, and so forth. The rock will continue to be sold for $100 as long as the next buyer believes that it is actually worth that much. Then one day, someone is going to be brave enough to say "This is just a stupid rock, it ain't worth $100!" Whoever owns the rock last has just lost a hundred bucks. Gentlemen, I know you have better things to do than to read a dumb fable about a rock, but right now you and I are paying $5,000 to $8,000 for such a rock based on your customers' requests, because your customer, may it be Boeing or XYZ Aeronautics, believes that rock will somehow benefit his products. And Bill from PRI has just sold you the rock, it is called a Nadcap Certification.

PRI will continue to thrive as long as the Primes continue to believe in the value of its audits. Without the support of the Primes, no supplier will volunteer to purchase its service (unless you are Ms. DeSimone from AT&G) and PRI will simply go out of business.

Therefore, PRI will do whatever it has to do to secure the Primes' faith in its audit process. Other than the fact that people do appeal to bogus NCRs, and Primes do overlook what PRI is doing, PRI, I believe, has every incentive to harass a supplier just to show the Primes how "effective and tough" its audits are. Assuming that premise is true, there is no way anyone can get an inherently unbiased and fair audit.

Nadcap, much like Communism, is ideologically a very good concept. It is suppose to be THE AUDIT that ends all audits. But once human nature, corporate (PRI) greed is interjected, it becomes corrupt and inept. I don't have any grievance against the Nadcap process itself per se, rather, I think PRI is a prime example of a neighborhood bully, soliciting for protection fee just so you can continue to run your business. Yet, it hides behind the Primes, pointing at them and say "We never force you to buy our services, it's your customers that mandate it, we are just a service provider" It's true and that's why I think PRI can somehow get away with any potential racketeering charges.

Again, this goes back to PRI's desperate need to latch onto the Primes support and faith, without it, PRI will extinct. But this also the source of PRI personnel's arrogance toward those people who pay them and put their kids through college. It's a pretty despicable way of running a business, wouldn't you say? I also don't believe for a moment that PRI is not for profit. As far as I can see, it's a very profitable company, I just wish I had came up with the idea and also the aggressive salesmanship. I got to give them a hand for that.
Richard Turnquist
Aerospace Mfg. - Denver, Colorado, US
---
2006
I think this letter from Mr. Turnquist sums it up exactly. In the past six years My company has bought a lot of rocks. I hope one day soon people will start to see the big picture before all of the small companies that have supplied the aircraft and aerospace industry for decades are driven out of business.
Will Burr
- Los Angeles, California
---
2006
The Nadcap procedures have kept our company on track and better able to pin point a problem a little quicker than blaming it on someone else. Our rejects have been considerably lower and will keep going that way if you follow their rules.
Rachel M. DeSimone
- Erie, Pennsylvania, USA
---
2006
We have been Nadcap certified for 7 years and we are on the Supplier Merit Program with an extended approval. We have always had a good process and are very profitable, but I do not attribute that to Nadcap and there is nothing to thank PRI for. After all, they are selling me a service I didn't really need and they are telling me things I already know, year after year...well...1.5 years after 1.5 years. The only reason I am buying their worthless services is because our customers mandate it. Our process itself is no better or worse than any other conscientious suppliers who are experienced with the process. Of course, we do have a good system, and we intend on keeping it that way, with or without Nadcap.

It is really a common sense audit with some customer specific requirements thrown in; it's nothing to be impressed with. Like I said last time, it's only piece of rock that has been sold at a ridiculously high price because no Prime has the guts to point it out for what it really is. Everyone knows a $10 bill doesn't really worth the paper it is printed on. The only reason why it's worth $10 is because the user has the faith in its value and our government's the ability to back up the claim with the gold in Fort Knox, nothing more. A Nadcap cert, on the other hand, truly doesn't worth the paper it is printed on.

If you are a small business and can't afford the $5,000 to $8,000 price tag each year, somehow it means your process is out of control and it's not a "Nadcap Process", which in turn would cost you even more business, eventually driving you out of town. If this is not bullying, I don't know what it is. On the flip side, there are "Nadcap Approved" suppliers that have processes which are full of flaws, big flaws, but boy, they can write those procedures and keep the training logs like there is no tomorrow. I know, because two of them are also MY suppliers and we are ready to kick them off our APL, but I bet you can still find them on eauditnet. So, what does a Nadcap cert really mean? When someone says he is Nadcap approved, it doesn't impress me a single bit, I've got one too hanging in my office, and I laugh at it every morning I see it. And Ms. DeSimone, there is certainly no need to be PRI's spokeswoman; they've done very well for themselves already.

The 3-day audits have gotten so boring for me, because the auditor has nothing to pick on, we almost have to give out sympathy NCRs just so he can have something to go home with and be able to brag to his wife about how he has made my company "that much better" and the world "a much safer place to live in" because of his tireless endeavor in discovering potential problems, such as a missing calibration sticker on a caliper. It's really pathetic. Like I said, I think these people are, at the very best, full of themselves, at the worst, downright bullying criminals selling you a useless product.
Richard Turnquist
- Denver, Colorado
---
2006
We have just completed another NADCRAP Audit and once again there are Totally ludicrous findings. They have contradicted past corrective actions that were put into place because of findings from NADCAP audits. At some point the Prime Contractors need to wake up and realize that this is costing them money. All of the time spent preparing for audits, dealing with the auditor and then answering and implementing C/A is a cost that I must pass on to my customers. One of the findings stated that a Multipoint Chart Recorder was recording thermocouple no. 3 in violet ink and the color chart stated Blue. THIS IS VALUE ADDED STUFF! I think I have just purchased another rock.
Will Burr
- Los Angeles, California, USA
---
2007
Will,
Ever heard of that song by Bobby Vinton (of course I am not singing it to you)....

Rose are red, my love, VIOLETS ARE BLUE!

Oh my god, who is this idiot auditor that wrote this one up? Is this a CP audit? If it is, appeal to the T.G. Surprisingly, they are pretty reasonable folks.

But I suggest you ask the Staff to remove it (and of course he will say no, and find all sorts of excuses not to), then take it to the T.G. and make a HUGE fool out of PRI!

There is one Staff, first name starts with a B, last name rhymes with a dumb donkey...if you have him as the reviewer, you've struck gold, he is the most dim-witted among all Staffs, and they aren't all that bright to begin with.
Richard Turnquist
Aerospace - Denver, Colorado
---
2007
With all of the comments I've read here as well as discussions outside this forum, I am wondering if anyone has thought of or started a grass-roots movement to refuse to go down the Nadcap road. It seems to make sense that if enough companies were to do so that Nadcap could be up-ended. Then, the primes would have to rethink their stance on requiring Nadcap as the supplier base would diminish.

We were scheduled for an audit, but decided against it. Some of our money was refunded, but not all. In the mean time, we do a special process that very few are able to do consistently with high quality. One of the primes directed their subtiers to use only Nadcap approved sources. When they weren't able to get parts processed correctly, guess who came back? We don't have the expensive piece of paper, but we can produce parts. While others who do, cannot. Go figure that one out.

It seems ridiculous to continue to allow the tail to wag the dog. As a product of the 60's, I would like to see an uprising against this ludicrous machine that operates in a way that is tantamount to extortion. Anyone else?
Carole Boone
- Cypress, California
---
2007
I can't comment on the NADCAP program from personal experience, Carole, but I wish that buyers, primes, and the public who rely upon the safety of aircraft would study the last three sentences of your 2nd paragraph!
People need to recognize that no quality system will tell people how to successfully plate.
In your particular case you should sell NADCAP the process knowledge for very big bucks, and if they are unwilling to buy this vital knowledge they should confess to the primes that they don't know how to do the process, but that they believe it probably has something to do with whether chart ink is blue or violet :-,)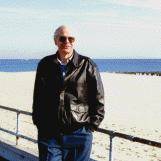 Ted Mooney, P.E.
finishing.com - Pine Beach, New Jersey
Striving to live Aloha
---
2007
We're in the process of our second audit (or I have to follow my check-list). Once again the auditors are ignorant and cannot answer a specific question relating to the audit or any required SOP requiring us to follow exactly the "check-list". While watching a technician titrating a solution the auditors question was "why's he looking at the solution than looking at the glass" (it's called a burette, dummy). He had no idea that the burette had markings in mls that allowed the technician to have a reference.
He than requested to go to our metals lab. Once there he was shown an icp that we use to check impurities. It was impossible for him to understand that we need to run QC samples including blanks, spikes and calibration curves on the instrument before running the solutions. (We got the old deer in the headlights look.) We are an environmental laboratory that started 20 years ago doing salt spray and plating analysis. As you can imagine, the environmental testing side of the business became large and the SS & solutions became a very small part of the business. In fact the only reason we continue to do SS & soln is the companies that got us started were the plating companies and the owner refuses to turn her back on the companies that helped her in the past.
This will be our last audit. It's not worth the trouble of babysitting PRI. Couple of quick statements: 1. How are these auditors considered Independent Contractors? They are told where to be, what time to be there and how long they will conduct the audit. If that is independent then we should all be able to make our employees independent contractors. The IRS has specific tests that you must meet to qualify. 2. How does the non-profit corp fit into this? It might not be a bad idea to start writing letters to both the IRS & the US Dept of Labor. Maybe, we can actually use our government to help rid us of these roaches.
Gary Goodwin
- Moorpark, California
---
2007
Had to Google a few times to get to the right forum to air my discontent. We were in business (now closed) for 15 years performing nondestructive testing primarily for the aerospace industry. It was a unique business relative to the San Diego area and provided a decent return for a very small "job" shop.

In 2002 we had to bite the bullet and become NADCAP accredited. That "investment" over the next four years yielded absolutely no return. We simply had to make it to maintain status quo. Maybe more aggressive marketing, sales, etc. might have been warranted. "Thou Shalt Not Whine!".

Specifically, my complaints:

Accreditation in nondestructive testing does not automatically allow you to perform work for any of the subscribing primes (even NADCAP admits this). Additional requirements specific to the prime abound, and direct interface with the prime is necessary (up to, and including, flying out of state to take qualification examinations).

NADCAP (unlike third party qualifiers) is the ONLY body recognized by the primes for accreditation in nondestructive testing. Talk about monopolistic!

NADCAP is a "Mom & Pop" killer.

In my new life, I am now setting up nondestructive testing for my new employer. I have the equipment ordered and installation is pending soon. Yesterday I went through the audit schedule process. The audit as determined by NADCAP is scheduled for the first week of August.

FOUR AND ONE HALF MONTHS FROM THE REQUEST DATE!

Of course, I'm begging for consideration should there be any cancellations within the scope of our audit. I am going to "pitch a b*tch" with the NADCAP audit administrator, but given my past experience, I'll let you know how that turns out.

It's stunning how blind the primes are. At least give the special process people an option!
Gordon Ellenson
nondestructive testing - El Cajon, California, USA
---
2007
As for "use our government to help rid us of these roaches", please consider attending the NASF Washington Forums.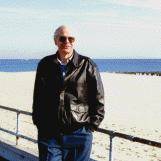 Ted Mooney, P.E.
finishing.com - Pine Beach, New Jersey
Striving to live Aloha
---
2007
Gentlemen (and ladies), I've been following the discussion on madcrap for some time and it seems to me that with the odd exception (usually someone from Pennsylvania on a supplier support committee) every other contributor to this forum has grave doubts about the usefulness of the whole nadcap process and fail to see why the primes are so determined to impose it.
Originally I thought that there must be some pay off in all this back to the primes, but the more I have investigated into what "benefits" the primes enjoy from their association with nadcap the more obvious it has become that the only effects have been large price increases, extended lead times, and fewer suppliers, those being mainly the larger ones who can now exert their new found muscle, being the only ones left in the game.
So I then ask myself the question -- why did the primes mandate nadcap so enthusiastically, and I think I may have the answer. Nadcap/pri is the creation of the SAE - Society of Automotive Engineers. SAE had not been performing well financially and would have welcomed a new source of revenue. Here in the UK there had been a big influx of ex automotive personnel into the very top levels of our Aerospace industry, and I expect the same has been the case in the US. ISO9000 series had shown how a quality standard can spread, so how to invent something similar that can be made a monopoly. This is where the ex automotive contacts within the Aerospace industry may become useful. Imagine the following scenario and decide for yourself if it makes sense.
Sound out ex automotive "Quality Professionals" at top level within the Aerospace Industry about the "benefits" of introducing a new monopoly accreditation within aerospace, controlled by a new body to be set up by the SAE. They would need to be "encouraged" to persuade their fellow prime board members to mandate nadcap across their supply chains without drawing attention to the fact that its implementation will produce absolutely no tangible benefits, but will in fact increase their costs. Agree a common strategy on how to justify the indefensible by emphasising the "industry managed approach" etc. Form, and take over an International Aerospace Quality Group in an effort to give the whole thing some sort of respectability and quasi-independent approval, and use it as a vehicle to promote further SAE/pri agenda of creating a global monopoly in aerospace quality assurance. Get all these things in place and you will have created what is in effect a self perpetuating monopoly controlled by a small clique of self interested parties.
The strength and weakness of this undertaking is that it will rely upon the small number of "Quality Professionals" involved in its conception to promote its spread, and protect it from critical or investigative influences, so the individuals involved need to be carefully chosen. They must be ideally at board level within very large aerospace companies, probably within 10 years of retirement age, and open to the idea of creating a "legacy" within aerospace quality, and of course willing to work closely within the body to be set up to oversee the accreditation in order to demonstrate that it will be "industry managed". Therein lies the weakness. Their discretion has to be absolutely dependable, as they either stand together or they will fall together. These people are not natural risk takers, which is why they have made their careers in quality. They work to the book, to check lists and pre set programs. They will need to be assured that any form of "payment" will be entirely legal, and that it will be completely and absolutely concealed. Non profit status should make it relatively easy to conceal these things, but not completely. 990 forms must be disclosed showing various remunerations to individuals, but not to nominee companies/consultancies, etc. however, that information will exist. It is just a case of finding it, and once the first thread has been unravelled the whole thing will fall apart. Collectively they are only as strong as the nerve of the weakest individual.
So, if you think there may be some truth in this scenario then what can we do about it. Well here are some suggestions. Get all the 990 forms for pri since it was set up and check them out. Circulate the contents of this forum to various federal authorities such as IRS, FBI and so on. It may be that SAE/pri have abused their non profit status by rewarding "disqualified persons" in contravention of the laws governing their status. Perhaps collectively those who feel as I do could consider contributing to fund a private investigation into where all the money goes and ultimately to whom. I for one would be happy to pay what nadcap accreditation would have cost us into such a fund. Above all don't lose heart. I believe this whole thing is built on sand so lets keep digging and pushing, and then one day we really will be rid of these roaches.
One last thought, could pri actually stand for (Quality) Professionals Retirement Insurance ?
Brendan McKenna
Electro Plating - Hinckley, Leics, UK
---
2007
Just finished our 4th NADCRAP audit. You would think for the money PRI charges they would at least have knowledgeable auditors. Everything this clown didn't like was a major. When asked to explain what specification was the controlling document, there was none. The auditor had to call the task team leader to referee every issue because he was ignorant to the requirements when there were some. The task team leader wasn't too bright either until he read the spec over the phone and finally found that what the auditor was trying to impose was not applicable to our operation. What a waste of time and resources. Also, one of the first things the auditor told us at the orientation meeting was that he expected lunch to be brought in daily. Guess what, for the money they charge UP FRONT, we politely told him where he could go....eat lunch. We have had no increase in sales or improvements to our systems by paying ransom to NADCAP and PRI. Our system was built to satisfy Boeing and they have a much better grasp of the requirements than NADCAP or PRI. Adding another layer of audits and paying huge money has had no impact on our company. Boeing is the one who should get the credit for our systems, not NADCRAP. I say we all write corrective actions for every possible screw up by NADCAP and PRI. We all know that they won't respond, therefore they get disapproved as a supplier and removed from our ASL's. If we all did that, NADCRAP would be in the CRAPPER where they belong.
L. S. MacDonald
Foundry - Azusa, California, USA
---
2007
Just a follow up to let you all know how our TASK GROUP REVIEW turned out. One major was voided out completely. The other major was down graded to a minor. We were issued a 24 month certificate. NADCAP just proved how invalid their process is. How can there be such a difference of opinion between the auditors in the field and the Task Group? I think it indicates an enormous need for training of their auditors. Suppliers are required to prove they have a training program and that their employees are proficient, so why doesn't NADCAP have to comply with the same criteria? What a farce. Bring on the competition or flush NADCRAP all together.
L. S. MacDonald
Foundry - Azusa, California, USA
---
2007
Where has the most recent post from the NUCAP user who was looking for a forum to post their concerns gone to? It was here last week but now seems to have mysteriously disappeared without a trace. Have the forces of the Evil Empire been at work again?
Brendan McKenna
- Hinckley, Leics. UK
----
Ed. note: it is restored below, Brendan. No evil empire, just an accidental overwriting of a file. Sorry.
---
2007
I am expecting my first PRI audit on Wednesday. I have not heard from the auditor as to whether or not he will actually be here, or what time, or what his schedule will be. I am glad that I found this forum as I learned I can ask for clarification through the Task Team if there are "differences of opinion." We are actually under a NUCAP certificate - Nadcap Users Certification Accreditation Program (or something like that) that was devised to allow major primes to have multi-site certificates as we do for our AS9100/ISO9001 certification. I have had a very difficult time over the past three years with our internal auditors trying to get our program established and get their "blessing" on what special processes we actually do. I am not looking forward to this audit - hopefully the guy will never show up!
Vicki Velasco
Aerospace - Tucson, Arizona USA
---
2007
Sounds like the folks at NADCAP are are really screwing up. We just recently finished our 4th Chem Processing audit. Towards the end of the audit the auditor was getting desperate and started to pull rabbits out of hats.
He insisted on writing us up for two more bogus NCR's that had no merit. Our Quality manager and him started locking horns on the subject. I did not even bother arguing mt point with the auditor because I knew the NCR's were totally bogus. With 30 years in Aerospace and Metal finishing I knew this guy was completely wrong. No point in arguing! The situation was escalated to a Supplier advisory due to the way the auditor wrote the NCR. Upon answering the supplier advisory both NCR's were voided due to lack of merit on the auditors part. Most Task manager are pretty fair.

On a much brighter note our company had an immediate an 20% increase across the board in prices. Some customers left while others said "It is what it is". Boeing wants it so we will flow down the cost to Boeing and the other Primes. Thanks Boeing! It is what it is!
We now work 20% less with the same sales.
Richard Anderson
NDT, Metal Finishing and paint. - Los Angeles, California
---
2007
I believe this info. will clear up the negative comments.

Griptite


Nadcap ProcessFrequently Asked Questions
Boeing has selected the Nadcap process to supplement our method of processor control. The following is a list of frequently asked questions about the program.

TABLE OF CONTENTS

General
Specific Scenarios
Nadcap Answered Questions
General
1. Why do I need to have Nadcap approval?
2. If a processor obtains Nadcap accreditation does it follow that they will automatically have a Boeing approval?
3. Will the D1-4426 list be maintained?
4. What happens if a processor currently listed in D1-4426 chooses not to pursue Nadcap accreditation?
5. Will Boeing offer any training or assistance to their processors? This is an expensive proposition for small organizations. It may mean the loss of some approved processors?
6. Will Nadcap certification be required for international processors?
7. Will Boeing adhere to the Nadcap standards or have requirements that exceed those of Nadcap?
8. Why is Boeing willing to pay more for these audits, when a supplier may add these costs plus overhead to the price of Boeing hardware?
9. Why use an organization that will take up more of a processor's time performing the audits than Boeing currently does?
10. If Boeing and Boeing suppliers are part of the "primes" for Nadcap, will the review process of audit reports cause complication in terms of obtaining consensus (in cases, where audit report being reviewed is for the particular Boeing suppliers)?
11. Will Boeing still be visiting approved processors?
12. Which processes will be covered under Nadcap?
13. What is the difference between a Nadcap audit and a Boeing audit?
14. How does my company maintain visibility with Boeing if Nadcap is taking over?
15. If Nadcap audits and approves to an "industry" standard, will Boeing change special process call outs on engineering drawings?
16. If the processor is qualified to only BAC specifications, what standard does Nadcap use for audits?
1. Why do I need to have Nadcap approval?

Boeing has concluded that the Nadcap process offers significant advantages, including improved quality by increasing overall processor performance and fewer redundant audits resulting in lower cost to the processor and Boeing.


2. If a processor obtains Nadcap accreditation does it follow that they will automatically have a Boeing approval?

No. Nadcap accreditation for the technologies shown in the Boeing appendix on the D1-4426 website is a pre-requisite for Boeing approval and an essential part of the overall processor approval method used by Boeing. Boeing approval will be based on overall processor performance and the business need for the processor.


3. Will the D1-4426 list be maintained?

Yes. The Nadcap accreditation will be one component of a company's approval to D1-4426.


4. What happens if a processor currently listed in D1-4426 chooses not to pursue Nadcap accreditation?

Boeing will remove the name of any processor currently listed who chooses not to pursue Nadcap accreditation in the time frame we have published.


5. Will Boeing offer any training or assistance to their processors? This is an expensive proposition for small organizations. It may mean the loss of some approved processors.

No, Boeing will not offer training. Assistance may be offered to the extent there is a business need to do so.


6. Will Nadcap certification be required for international processors?

Our requirement for Nadcap Accreditation of our international processors was outlined in a letter sent to all processors on January 30, 2004.


7. Will Boeing adhere to the Nadcap standards or have requirements that exceed those of Nadcap?

Processors are expected to adhere to Boeing specifications if they exceed or are different than current Nadcap standards. Boeing is continuously working within the Nadcap task groups to align Nadcap standards with Boeing requirements.


8. Why is Boeing willing to pay more for these audits, when a supplier may add these costs plus overhead to the price of Boeing hardware?

The cost of auditing is currently included in each prime manufacturer's overhead budget. This cost already goes into the products we make. With the supply base paying for the audits, the cost will be spread across all primes and become part of the direct negotiated cost of the parts processed. As there are many primes using Nadcap, it is expected the total cost for the audits will be shared and result in lower cost per prime contractor.


9. Why use an organization that will take up more of a processor's time performing the audits than Boeing currently does?

The Nadcap audit will satisfy the requirements of several prime manufacturers resulting in less overall processor time devoted to audits.


10. If Boeing and Boeing suppliers are part of the "primes" for Nadcap, will the review process of audit reports cause complication in terms of obtaining consensus (in cases, where audit report being reviewed is for the particular Boeing suppliers)?

No. Nadcap procedures do not allow voting on one's own audit package.


11. Will Boeing still be visiting approved processors?

Yes. Boeing will perform all initial approval audits. Boeing is accountable for the quality of the product it delivers, so there may be a need for additional visits by Boeing personnel. A risk-based model will determine the need for additional visits.


12. Which processes will be covered by Nadcap?

Refer to the Nadcap Commodity column in the D1-4426 Specification Index or the Process Code Index.

Back to List
13. What is the difference between a Nadcap audit and a Boeing audit?

The Nadcap audit is performed to Nadcap standards, which include common requirements from all subscribing primes. This audit is in general a more in-depth technical assessment of the processor's capability. The Boeing audit focuses on specifications used by Boeing. The processor will pay Nadcap to perform the audit. Boeing audits are performed at the expense of Boeing.


14. How does my company maintain visibility with Boeing if Nadcap is taking over?

Nadcap is not taking over. Nadcap is a means of supplementing Boeing processor approval and oversight. Boeing is an integral part of the Nadcap process, and has outlined an internal procedure to review audit results with Nadcap. In addition, processors will still be listed in the Boeing Approved Processor List (D1-4426).


15. If Nadcap audits and approves to an "industry" standard, will Boeing change special process call outs on engineering drawings?

No. Nadcap and the primes jointly define the criteria for assessing a processor's capability and compliance to requirements. Nadcap does not define requirements to which product is built or delivered. Boeing drawings will not be changed. Processors will still be listed in D1-4426 for the processes to which they are approved. Suppliers using approved processors will see no change to the current listing and method of doing business.


16. If the processor is qualified to only BAC specifications, what standard does Nadcap use for audits?

In general, Boeing requirements are adequately covered in the Nadcap audit criteria. We are working with Nadcap task groups to cover requirements that are not currently included. Requirements not included in the Nadcap process may drive additional Boeing activity.

Specific Scenarios
1. Will ultrasonic inspection be covered by Nadcap?
2. Will Boeing recognize United Kingdom Accreditation Service (UKAS) approval of ultrasonic inspection?
3. What happens if I already have UKAS approval for NDT or mechanical test?
4. My company manufactures chemicals, equipment and supplies for brush electroplating, which are purchased by several Boeing divisions. We also perform brush plating service work. I believe these activities fall under different specifications, so what system does a company such as mine register for?
5. Can you clarify specific requirements for raw material suppliers? As raw material supplier we use "special processes" as a part of our operations (e.g., heat treating and ultrasonic inspection). We are not a supplier of these "processes" to other suppliers or end users other than in the normal production of our products.
6. Will Boeing require all specialized operations companies such as ours (brush plating), to become Nadcap approved no matter the size of the company or the yearly sales to a particular Boeing division?
7. A chrome and cadmium plating facility is approved in D1-4426 to various Boeing and industry plating specifications. They also have limited heat treat approvals for stress relieving and baking. Will they need to obtain full Nadcap heat treat accreditation to continue with these processes?
8. If my company is considered a distributor of raw material, will I need Nadcap accreditation?
9. My company produces a limited number of steel die forgings for which we have Boeing-approved plans and existing D1-4426 approvals for heat treat and NDT. While reviewing the Nadcap criteria for accreditation, I noticed differences in Nadcap and Boeing requirements. Will I be able to continue with my existing processing or must I get departures from Nadcap?
Specific Scenarios
1. Will ultrasonic inspection be covered by Nadcap?

Ultrasonic inspection of wrought product is currently covered. Ultrasonic inspection of composites and metalbond structure is required to be accredited at the same time as the composite fabrication mandate.


2. Will Boeing recognize United Kingdom Accreditation Service (UKAS) approval of ultrasonic inspection?

Only to the extent it is accepted by Nadcap.


3. What happens if I already have UKAS approval for NDT or mechanical test?

Boeing does not accept UKAS approval for NDT. UKAS approval is an acceptable alternative to Nadcap only for mechanical testing.


4. My company manufactures chemicals, equipment and supplies for brush electroplating, which are purchased by several Boeing divisions. We also perform brush plating service work. I believe these activities fall under different specifications, so what system does a company such as mine register for?

The appendix listed in D1-4426 shows the specifications that require Nadcap accreditation. If your company is listed in D1-4426 for a particular process, the appendix will list the appropriate technology category, and whether or not the process requires Nadcap accreditation.


5. Can you clarify specific requirements for raw material suppliers? As raw material supplier we use "special processes" as a part of our operations (e.g., heat treating and ultrasonic inspection). We are not a supplier of these "processes" to other suppliers or end users other than in the normal production of our products.

The scope of D1-4426 has not changed. The Nadcap accreditation requirement is for anyone currently listed in D1-4426 for processes covered by the mandate letter. The requirement is for "in-house" processing as well as subcontracted processing.


6. Will Boeing require all specialized operations companies such as ours (brush plating), to become Nadcap approved no matter the size of the company or the yearly sales to a particular Boeing division?

Yes. The Nadcap accreditation requirement is for anyone currently listed in D1-4426 for processes covered by the mandate letter.


7. A chrome and cadmium plating facility is approved in D1-4426 to various Boeing and industry plating specifications. They also have limited heat treat approvals for stress relieving and baking. Will they need to obtain full Nadcap heat treat accreditation to continue with these processes?

No. The requirement for accreditation for stress relief and bake ovens is included in the chemical process audit for the affected processes.


8. If my company is considered a distributor of raw material, will I need Nadcap accreditation?

Accreditation is required for all processes which your company is currently approved as listed in the D1-4426 and its appendix, regardless of the form taken by the end product.


9. My company produces a limited number of steel die forgings for which we have Boeing-approved plans and existing D1-4426 approvals for heat treat and NDT. While reviewing the Nadcap criteria for accreditation, I noticed differences in Nadcap and Boeing requirements. Will I be able to continue with my existing processing or must I get departures from Nadcap?

Nadcap cannot give departures for criteria. The criteria have been established using all prime manufactures requirements. Boeing expects all processors to meet the criteria established as demonstrated through the Nadcap accreditation process and to produce product that conforms to Boeing design requirements. Prime manufacturer unique requirements will still be flowed down.


Site Terms | Privacy Policy | Contact Us | FAQ
Copyright © 1995 - 2007 Boeing. All Rights Reserved.

Eugene Schulte
- Bridgeport, Texas
---
2007
It will answer some questions, thanks, Griptite. As for "clear up the negative comments", we'll see, but I doubt it :-)
There is extensive coverage of Boeing's ideas in "Wikinomics -- How Mass Collaboration Changes Everything" [affil. link to book info on Amazon] by Dan Tapscott and Anthony D. Williams. I can promise an interesting read to anyone who is following this thread! Although there are several ways to interpret the comments and quotes from Boeing officials in Wikinomics, the idea that seemed truest to me, and seems to best correlate with this thread, is that Boeing is trying to push a good part of not just the cost but the risk of their projects onto their suppliers.
The 787 is a hugely ambitious project being untaken under a non-traditional business model (if Wikinomics is to be believed). If the NADCAP aspect truly does result in substantial cost increases passed back to Boeing it will be interesting to see what happens.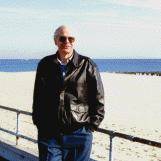 Ted Mooney, P.E.
finishing.com - Pine Beach, New Jersey
Striving to live Aloha
---
January 4, 2008
I have gone through several (approx. 8) NADCAP Audits in Penetrant and Chemical Processing (Painting). It has gone from Great audits to the worst experience ever. I personally know some of the prime contacts and I always tell them, the auditors are unprofessional and at times lack social skills.

Aside from the huge fee we have to pay for the audit...an audit should help a company improve in quality yet I feel this is lacking in NADCAP. I find the chemical process auditors very unhelpful.

Prime customers audit us for free...why can't NADCAP? Not only is it the fee but we have corrective actions to deal with. (exp: Container of so and so material left out on shop floor, not stored properly at 60 to 85 degrees.... Hey stupid, it's an empty container going into the trash!)
Thank You.
Vincent Logan
Metal Finishing & Inspection - Sun Valley, California, USA
---
January 11, 2008
I am the QA manager at an aerospace processing house in Seattle. We are in the midst of ramping up to help support Boeing with the new 787 program. We just finished our 4th Nadcap Chemical Process audit and after spending four days with the auditor, I've got more than a few concerns.

By now (after four Nadcap CP audits) it should be obvious to any auditor that we have all of the important stuff taken care of and our processes are in control. This doesn't stop auditors from turning over every stone to find a problem. If you answered YES to a checklist item and had documenting evidence, he'd ask "but what about this". "This" was not on the checklist. In the past two CP audits, we have had several findings that could not be supported by a checklist item or our customer's specifications.

The CP audit is just one of four Nadcap audits what we have had or will have within a six month span. We are either preparing for an audit, being audited or responding to corrective actions. We have had to increase our staffing just to support Nadcap.

I'm discovering that all of these findings and the resultant shop traveler revisions are doing nothing more than to bog down our production. What used to be a 2 page shop traveler is now 12 pages. Our turn-around times used to average 3-4 days for most processes and now our average days in-house is up to 11.

We have had to hire additional process and QA people to help deal with these additional requirements. Our minimum charge has increased by 35% since Nadcap. After each audit we review what the direct and indirect costs were and what the expenses will be for implementing each corrective action.

Our Chem-line operators spend more time on the paperwork than they do actually handling the parts. We hired two former QA managers from other shops just to assist in managing Nadcap, perform internal audits and conduct FEMA/SPC.

I don't think this is what Boeing had in mind when they signed up for Nadcap. Under the current conditions, supporting their planned production rate is going to be very difficult. We are trying to arrange a forum with Boeing in Seattle to discuss some of these issues and try to come up with some solutions so we can get our production back to where it used to be. I understand that Nadcap is here to stay, but the need is there to trim some of these non-value-added requirements.

I would appreciate any suggestions and would ask that you share any issues that you have had to deal with concerning Nadcap that inhibits your ability to meet Boeing's needs.
Rick Reese
- Seattle, Washington, USA
---
January 17, 2008
I'll admit that the name I'm using is false only because I fear what might happen if the Nadcap people find out who I am.

I promise that what I am about to say is based of first hand experience and represents my true and objective opinion.

For our company Nadcap has come to mean Needless Additional Documented Complication Process. Our company has been in the aviation business for 75 years. We routinely pass our ISO audits with Zero findings and glowing praise from the auditors. Our customers routinely heap the same kind of praise during their audits.

We have so far passed all of our Nadcap audits. The answering of the findings keeps at least 2 people fully employed at all times.

We have been, and still are, in complete compliance with our customers requirements but we are constantly in a state of noncompliance and corrective action with Nadcap.

There has been absolutely no value added to our product. It has impacted our bottom line in a negative way and reduced morale.

I will admit that control and documentation of our process has improved but it has had no beneficial effect on our end product.

Nadcap imposes the most stringent methods and tightest controls in the industry to the crudest and simplest processes in an inappropriate fashion. It forces us waste time and effort being better than we realistically need to be.

Ultimately these costs will have to be passed on to our customers for the same end product.

Where is the benefit? Who profits?
Rax Ranger
- Ontario, Canada
---
January 22, 2008
It would seem not everyone shares Eugene's complacent satisfaction with all things nadcap. He does however provide a classic nadcap enthusiast's response with what must be the standard pri question and answer propaganda issued to their apologists in the various primes that have been "persuaded" into mandating their questionable monopoly.
There are many other questions however that I have never been able to get an answer to and maybe Eugene or others at the various primes, pri or sae could be forthcoming with some additional answers.

What are the names of the individuals at Boeing, McDonnell Douglas, Rolls Royce, Pratt & Whitney, GE, Allied Signal, Honeywell, DoD who were responsible for signing up to and introduction of the compulsory mandate of nadcap across their various supply chains.

What relationship have these individuals had with pri or sae, are having with pri or sae, or will have with pri or sae.

What benefits have these individuals received directly, are receiving directly, or will receive directly from pri or sae.

What benefits have these individuals received indirectly through nominee companies or consultancies, are receiving indirectly from these sources, or will receive indirectly from these sources.

Why are no 990 forms available for pri either direct from the irs or pri for the years prior to 2003 when their original application for exemption from federal income tax under section 501(a) was made in May 12th 1993 and they were advised by the irs on July 8th 1993 that 990 forms would be required.

All 990 forms are public documents which must be made available for public inspection. Will pri make all their 990 forms available from 1993, or will they hide behind the excuse that they only have their last three years on file. We have to keep all our records indefinitely as part of our QA system and no doubt pri would snag as non conformance any non archive of records, but while keen to impose stringent controls in an inappropriate way on others no doubt they would feel that such tiresome requirements would not be necessary for themselves.

If pri/sae nadcap truly is a force for good within the "mobility" industry why is it necessary to bully and coerce its less than willing victims into submitting to such a rip off. The choice is pay up or clear out of the industry, and even smaller primes are being bullied into mandating nadcap upon their supply chains by the bigger players, who will not allow them the luxury of using their own discretion on how or to whom to apply it.

Why is the IAQG/AAQG being used as a vehicle to promote other sae / pri initiatives and what benefits do these bodies or their various representative members derive from this promotion of what is clearly a monopoly interest.

As nearly all IAQG/AAQG representative members are also on the board of pri, or have been, or are involved at various levels with pri or sae, or have been, why do they not declare an interest and disqualify themselves from any voting related to sae / pri matters.

How can a list of requirements drawn up by committee which has to cover every individual subscriber's various and often differing requirements as well as all the various pedantic irrelevances dreamt up by the pri possibly make sense. "One size fits all" simply does not work and never will. No suppliers work for all the primes and it would be a geographical impossibility to try to do so. Demand from the primes has always required a limited number of small specialist suppliers and that will not change. It would be naïve and simplistic to argue that these suppliers could somehow as a result of having nadcap accreditation develop a whole new customer base, grow their businesses, and drive their costs down. In the real world all that actually happens is that the suppliers who accept this protection racket do so only to preserve their existing work, which adds to their cost base and will inevitably (as recent contributors have confirmed) lead to cost increases to their nadcap demanding customers.

Nadcap accreditation will not lower a supplier's costs. It will not result in fewer customer audits. Primes will continue to audit as before, and will continue to evaluate and approve all new suppliers. This is a fact which is borne out by the experience of many previous contributors. What then is the practical purpose of an extra audit which includes many superfluous requirements outside of nearly all the individual primes quality standards.

For a number of years all the primes have been trying to reduce their costs and agree price reduction programmes with their suppliers. Why is it that in spite of this climate of cost reduction, price increases as a direct result of nadcap accreditation and its ongoing costs are inevitably accepted without objection. Why have the primes been willing to accept this as well as extended lead times when any form of logic would insist that this is not in their best interests. As Rax has stated, Nadcap does not have a beneficial effect on the end product, it simply makes it cost more and take longer. Why have the primes purchasing departments sat on their hands, and who is pressuring them to remain silent.

To paraphrase an earlier contributor, these people are just downright bullying criminals forcing you to buy a useless product. What sort of program is this when people have to resort to fictional names to protect their identity in order to avoid any unpleasant consequences? As I stated in an earlier post I believe the time is now right to start a collective investigation into exactly what interests are at work behind and within this monopoly, and exactly who benefits from it, and how. I believe that when this whole sorry mess was originally floated some of those involved in its promotion never realised that such a level of resistance and protest would result, and I suspect that there may be a few sleepless nights in store for those who hoped that their "personal interests" in this would never become public knowledge. When the first one crumbles then the whole house of cards will come tumbling down. If illegal behaviour is shown to have taken place, even those outside the US will not be immune to extradition and prosecution. By doing nothing we allow them to get away with it.
Brendan McKenna
Plating - Hinckley, Leics. UK
---
June 25, 2008
We have been through several and a lot depends upon the auditor you get and what "his" (have not had a women yet) area expertise and depth of experience. They all have their golden nuggets they go for and you may be completely stymied by them and think them irrelevant to your process.

To paraphrase a statement on NADCAP's website, "If your customers require NADCAP accreditation then our requirements become your requirements", regardless if your customer has articulated those requirements in any contract. This no small statement, for there-in lies the full scope of their arrogance. NADCAP surveys your entire business sector and then raises all boats to the same level, so if you are used to working to requirements as dictated by contract then you WILL suffer a given amount of pain.

As you go through more of them and get better, minor little "findings" become "majors"...little things that were meaningless before now have great weight.

If you are going for your first audit talk to others that have been through it. Get the check lists AND handbooks and scour them. You WILL be working overtime. Clean and sweep everything and go through system with a fresh eye and DO NOT give them any low hanging fruit that will fail an audit midway through. Look at gauges, calibrations all the way back to the maunufacturer if possible, recorders, measurement tools, personnel training/certification records are a killer.

good luck
Paul Crombie
- St Louis, Missouri
---
September 26, 2008
The following is what an English grammar teacher would refer to as a "run-on" or long-winded sentence. Tell your kids don't write like this:

PRI - One of the few lawful yet parasitic organizations in operation, who actually thrives by treating their clients callously, who owes its existence by tormenting these paying clients on one hand, and on the other, by cozying up to its customers' customers, whose assembly lines have been kept alive by these same clients who have also been keeping PRI itself alive, whom, through the years had to endure endless abuses from this parasite from the rural of Pennsylvania, blackmailed into buying services they don't want to buy.

Imagine a calibration agency one pays to calibrate his instruments, working behind his back directly with all of his customers, actively setting up bogus calibration parameters the instruments must pass in order to be certified each year, and while in the facility, the calibration vendor actually reports any malfunctioning of the instruments directly to the client's customers on the cell phone. All the bogus requirements aside, it is this odd business relationship which makes PRI such a hated organization. It's almost un-American that this parasitic organization has been permitted to live for so long, for entrepreneurs and small businesses are the back-bone of America's economy.
Richard Turnquist
- Denver, Colorado
---
September 29, 2008
My post is mainly to address the difficulty between Nadcap and UKAS or ISO 17025 2005 accredited labs, as I am concerned by Eugene Schulte's post of 18 Dec 2007.

"2. Will Boeing recognize United Kingdom Accreditation Service (UKAS) approval of ultrasonic inspection?
Only to the extent it is accepted by Nadcap.
3. What happens if I already have UKAS approval for NDT or mechanical test?
Boeing does not accept UKAS approval for NDT. UKAS approval is an acceptable alternative to Nadcap only for mechanical testing."

My one main brush with Nadcap was in Jan 2007 in the for of a non-conformity given to one very (understandably) upset overseas customer by a Nadcap auditor who stated the UKAS accredited temperature calibration lab (us) had not given a full equipment list on a UKAS / ISO 17025 2005 certificate, therefore a Nadcap non-conformity was given.

In a fit of righteous 'we are UKAS therefore we don't have to put huge lists of equipment on our certs-do we?' (I am a QM after all) I tackled both PRI/Nadcap and UKAS with the basic question 'who is or is not recognised by whom?'.

This is the exact answer I received by a Senior Staff Engineer at PRI/Nadcap who was extremely helpful:

"Thank you for your question.
Checklist AC7006, which sets forth the requirements for ISO/IEC 17025 accreditation through PRI/Nadcap, documents the Measurement/Calibration Traceability Policy in Appendix B. This policy states "Accredited testing laboratories shall utilize either calibration laboratories accredited by a member of the NACLA Mutual Recognition Agreement (MRA), or a national metrology institute or calibration service provider verified as competent by the AB or NACLA". A calibration provider recognized as competent by PRI/Nadcap is one that is ISO/IEC 17025-accredited by an accrediting body approved by NACLA or through ILAC.

Accordingly, as part of the NACLA approval of PRI/Nadcap, the recognition and acceptance of these calibration laboratories includes the traceability of measurements and calibrations performed by these ISO/IEC 17025-approved laboratories. This is because the traceability information has been verified as part of the ISO/IEC 17025 accreditation process for these laboratories by the accrediting body."

He also kindly added:

"Please feel free to communicate this information to other interested parties. This checklist (AC7006) and the noted policy is available on PRI's eAuditNet website also."

So as you can imagine this statement went straight to the customer with the non-conformity - which was erased (!) and a copy was sent to UKAS in case anyone ever contacted them with this problem again.
In regards to Eugene Schulte's post surely if Nadcap recognise UKAS accredited labs, shouldn't Boeing do the same (?)

Best of luck with all your audits.
Alison Ayres
UKAS Temperature Lab - Bala, Gwynedd, Wales
---
March 23, 2009
I'm glad I read this discussion before I pushed for Nadcap in our company as a way to improve our quality system. I'm wondering if anyone knows anything about the new cable and harness assembly certification. Has Nadcap improved in the last few months since the last post was made? Or is everyone complained out?
Andy N
- Milwaukee,Wisconsin
---
May 22, 2009
The biggest problem we have found after 3 yrs. of these audits is that the auditors themselves are not following strict guidelines. It appears every auditor is allowed their own opinion and will write up findings even if they are in direct conflict with a previous auditor's finding on the exact same thing. Going into this program we were told there were strict guidelines to follow but it appears the auditors opinion rules.
This is like getting a ticket from a cop when you know you're in the right yet still have to waste your time and money to argue before a court. Sometimes they will take it even further or find another knit to pick unrelated to the original finding in the same finding. AHHHHHHHHHHHHHHHHHH!
Gary Smith
- Boston, Massachusetts USA
---
May 29, 2009
My company has been accredited by NADCAP for various processes since 1994. We have seen the best and worst of the process, from auditors who sleep during audits to prime representatives that question a closed out audit 12 months later or reject a compliance job by mis-interpreting their own spec. We have also met some interesting people and learned a lot about our processes. We have been forced into participating in this process because we are told we will lose our approval from the primes if we do not. Generally a NADCAP audit is a very negative experience for all involved at the supplier level. I believe that the auditors are told to find minimum numbers of NCR's. I believe that their continued employment is based on this requirement. I also believe that PRI holds training sessions for the auditors to tell them what new things to look for to generate NCR's. NADCAP must have NCR's to justify its existence to the primes. We have seen little or no decrease in on site audits from primes and other customers. So to those that are asking about using NADCAP to improve quality don't bother. It's only value is getting you on an approved list for a prime that you may not otherwise be on. I have a little story: A small mom and pop welding shop on the east coast was selling a particular critical part to a large OEM in the southwest. They had made this part for years, perfected the process and had a non existent failure rate. The parts were good, the process was good the price was good. Well the large oem in the southwest informed the mom and pop shop that they must get NADCAP accreditation for welding if they wished to continue to sell to them. The owner refused, and was told that they would be cut off. In the interim however the weld shop could continue to make parts as long as 100% inspection was done even though it was not required by the weld spec. This was because the lack of NADCAP suddenly meant that their quality was suspect. The mom and pop shops parts met the requirements. Next the oem went to the list of NADCAP accredited weld shops and picked one with a fancy building and large reputation. They placed orders for these parts and the NADCAP shop was not required to X-ray the parts. They went straight to assembly, after all they were NADCAP accredited. After a few months of buying the parts a finished product containing the parts made by the NADCAP shop experienced a catastrophic failure during flight, causing an emergency landing. As a response the prime purged stores of the new parts from the NADCAP supplier and had them inspected. They found nearly 100% reject rates. Anyone can pass a test or get though an audit, but that does not mean that they are the doing a quality job. People and money are involved and when money becomes more important the quality is never better. The mom and pop shop lost their business and the NADCAP shop with substandard quality continues to build those parts with no requirement for 100% inspection. Go figure.
Jack Johnson
- Glendale, Arizona
---
February 18, 2010
opinion!
Fascinating read from all of you.
I am a Nadcap auditor.
Anyone who doubts the value of these audits should come with me and see the criminal incompetence that I regularly see. I see it because I have over 20 years experience in my field. What really drives me mad is that these companies usually have AS/EN9100 plus a record of clean oversight audits from their customers. So how come they are getting away with cheating, not doing required tests, allowing operators to falsify records and the host of other things that I find? Because those systems do not work well enough when applied to very specialist processes.
I find them mostly because I have over 20 years experience in my field - which is not true of most ISO or AS auditors or most prime supply quality people.
Nadcap requirements are actually very simple. Do what you are asked by the guy who is signing to say that that aeroplane is fit to fly. Do that and there will be no NCR's. Enough audits like that and I would agree that Nadcap is not needed.
During an audit I look simply for compliance. That I find non-compliance so often can get very depressing - especially when I see the same failings over and over again. Seeing compliance or improvement is what keeps me going - and I do see that more and more. But the crooks are still out there and we keep on falling over them.
I have done audits all over the world. Therefore I wonder why the most resistance to nadcap seems to be from the US - after all it was started in the US in response to heavy handed and conflicting auditing coming from the primes - before ISO9000 was even heard of.
For the record:
*I know of companies in Europe who have seen business grow 20% on the back of Nadcap accreditation (I also know of sites that have closed after losing accreditation - but, frankly, the management deserved it).
*Nadcap auditors are NOT given a quota of NCR's (but we do discuss and worry about why audit results vary so much).
*Any auditor who falls asleep (etc etc) is an insult to my professional competence. Report him or her - that is what the feedback form is for. I don't want to be associated with such and I would like PRI to sack them (but to do that they need your feedback)
*All the final decisions and requirements really are the responsibility of the primes, hence auditors have no licence to make decisions. We can only report compliance or otherwise
*Finally, everyone reading this column should also know that the leading primes submit themselves to the same audits - same checklists, same auditors, same criteria. They seem to look on Nadcap as part of the improvement process.

I'll probably not convince most of you, but, I felt you might like a view from the other side of the fence.
have a nice weekend
Bob
Bob Stoneham
- London, England
---
April 14, 2010
Well its been a long time but at last someone has added something to this discussion on nadcap. I have to say that I'm disappointed that Bob Stoneham is a supporter of pri (hardly surprising Ž± as he works on their behalf ) but a quick scan through the contents of his post will show that apart from Rachel he is one of the very few with anything positive to say about pri/nadcap. It seems that the only people who are happy with its existence are those that work closely with it, or for it. For those on the receiving end of its attentions, as these posts have shown, their satisfaction with the whole process is almost completely negative.
Bob's post however raises some issues which I feel must be challenged in order to put them into perspective so that a balanced understanding of his statements may be reached.
AS9100 was a simple and very effective quality management system specification until our friends in the SBAC/IAQG gave responsibility for it's publication to the SAE (pri parent body). It was not, and was never intended to be a special process audit. All the primes had developed their own special process specification requirements applicable to each of their individual special processes and their quality audit personnel together with (in our case) specialist metallurgist, and, or chemist would conduct approval and audit visits. These specialists always had many years of experience to draw on, knew their own process requirements intimately, understood the difference between important and trivial issues, and were authorised to approve or deny approval without having to refer to a task group or other committee of assorted individuals from various primes Ž± a modern day Tower of Babel. The senior "Quality Professionals" within most of the primes as part of their sales pitch to convince their boards of the benefits of nadcap participation assured them that they would no longer need all of their numbers of chemists and metallurgists as pri would take over much of their roles in supplier approval and audit. This would result in significant reductions in staff levels and consequent savings.
Nadcap requirements are anything but simple. A look at their pedantic and enormously lengthy checklists should be enough to convince most people that they are unnecessarily over complex. They do not actually match the requirements of any of the primes that they represent. What pri have done is to take all of the individual primes requirements, take the most narrow and tightest parameters of each, and combine them in a lengthy checklist which they have then tightened even further in a pointless and inappropriate way. They refer to this as "raising the bar". All it actually does is add cost unnecessarily and add absolutely nothing to the quality of the product. Earlier posts testify to the ridiculous debate over whether blue or violet may in fact be the same colour. Perhaps someone could explain to me why checklists for certain types of instrumentation specify digital displays thereby excluding all things analogue. Do they seriously believe that only digital instruments are accurate, and that analogue somehow are not. More likely is the explanation that when the task group responsible drew up the checklist nobody noticed that they had defined the display and of course no common sense is allowed when conducting audits. The net result of this is that suppliers now have to buy new digital equipment in order to comply, when whatever analogue instrumentation they may have had was perfectly acceptable. All adds to cost for absolutely no good reason. Another example is stupid tightening of tolerances. All of our customers set tolerances for stress relief/de-embrittle temperatures. Typically 190C Ž± 210C, 190C -230C, 240C Ž± 260C, or 440C Ž± 480C. Pri in their wisdom have decided on + / - 3C. This makes no sense and has absolutely no benefit to the effectiveness of the treatment. What it does do however is add enormously to our costs as suddenly our temp controllers do not comply and would have to be replaced. Also more worryingly it shows an ignorance of how certain processes actually work, and a bullying arrogance in how pri will determine its checklists and apply them. We are actually in the ridiculous position of being fully compliant with all of our past and present customers' special process requirements, but not those of nadcap. All these additional "bar raising" irrelevances are not in fact what the guy who signs to say that the aeroplane is fit to fly has asked you to do at all. As I have just pointed out, you can do everything that guy asks you to do and yet still generate a long list of ncrs from pri, because you may not comply with what pri/nadcap have decided you have to do. I am aware that these requirements are supposedly the result of the various task groups which will include prime representatives, and have read at length their deliberations on such vitally critical issues as how long a water break test should take, and what may be an acceptable way of timing it [Ed. note: please see letter 31926]. The truth is that these groups are also stuffed with pri personnel who ensure that their own overkill way of doing things is faithfully followed. Its hard to see how failure to comply with any of these nonsenses could be described as criminal, although I can well understand how it would be a regular occurrence when auditing, at least until the victims had got used to rules of the silly game they are being forced to play.
It is true that nadcap originated in the US, but not because of any perceived heavy handed or conflicting audits from the primes. Ironically that is now exactly what we do have, though not from the primes but from pri. Nadcap originated precisely because ISO9000 had been set up, and had been seen by SAE to be universally accepted. This inspired the idea to create a process rather than system based accreditation which with the entirely altruistic help of some very willing prime quality professionals they managed to mandate its requirement on to an initial group of primes and thereby began to create a global monopoly in aerospace quality assurance. A very welcome boost to SAE financial resources when pickings in the automotive sector were not going so well.
To deal with some of Bob's other points Ž± companies in Europe seeing 20% increase on the back of nadcap accreditation? More likely any increases whatsoever will be in the former communist eastern european countries that have seen very significant investment due to low wage costs and less regulatory interference. As far as the UK is concerned there has been a general downturn in business activity due to the recession, which has affected nadcap accredited and non accredited alike. Primes do not submit themselves to nadcap, instead they have created nucap (nadcap users). There is never any question of them losing approval because they have no nadcap dependent approval to lose. Please note DoD approval is not dependent on nucap approval. It is also worth noting that in order to avoid the extra expense of complying with their pri checklists they have closed down much of their special process capability and chosen to subcontract it out instead.
As regards criminal incompetence the previous post from Jack gives a much better example. The procurement and QA departments of that OEM should be hauled before the FAA and NTSB to explain why they have jeopardised public safety by deselecting their previous supplier in order to replace them with an entirely unsatisfactory alternative purely on the grounds that they had nadcap approval. This might even lead to a complete investigation into the genesis of pri/nadcap and whether any questionable relationships existed between them and the individual "quality professionals" mandating it originally.
In the meantime we can still investigate sae/pri individually. I believe that they may be obliged to disclose much information they may not wish to under the right to know law. An interesting recent legal precedent is "Ali Jihad v Philadelpia Industrial Development Corporation". It seems that sae/pri declaration that their activities are "promoting the public interest" and acting in unison with various governmental bodies may be enough to make them subject to the Right to Know Law. I have suggested in earlier posts that a collective class investigation as to how pri conducts its relationships with those "quality professionals" involved in its introduction might bear some interesting fruit and this precedent case opens that very door. My offer to stump up the costs equivalent to an audit to contribute towards such a class action still stands. Any one wishing to join in get in touch. I don't need to hide behind false names, and am not hard to find.
Other avenues open to those who feel as I do and wish to make their concerns known to government bodies are as follows:

Within uk we have the Office of Fair Trading email to enquiries at the oftgsi dot gov dot uk and addressed to Sinead Daly.

Within the European Union we have the EU Competition Commission email to Karoline dot Scholten at ec dot europa dot eu.

Both of these bodies will investigate if enough complaints are made so please get busy and present them with well argued reasons as to how pri/nadcap might be considered to be a monopoly and threat to fair trade.

Over in the USA I suggest emails to antitrust at ftc dot gov

As I have already said in many previous posts, if we do not oppose this now global monopoly, then it will grow and grow. We now have various powerful official levers available to us to effectively take on these bullies and it is important that we act together to put a stop this extortion. They can be beaten. All we need to do is have the courage of our convictions and begin the process. Lets bring these bullying criminals to account.
Brendan McKenna
Electro Plating - Hinckley, Leics, UK
---
June 16, 2010
I have been doing NADCAP, AS9100, ISO9000, QS9000, & TS16949 accreditations as a career since 1983. The questionaire has requirements, if you conform, you become accredited. If you do not conform to the established standard; take Corrective Actions, do not kick & stink. If you cannot meet the standard(s), find another industry that is not as demanding or competitive.
Alan Tessier
- Montreal, QC, Canada
---
June 16, 2010
Hi, Alan. Thank you for your input, which is welcomed. But please try to address the questions on the table. Your response as it stands so far seems to be flaming.
Regards,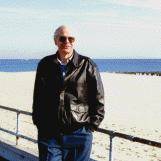 Ted Mooney, P.E.
finishing.com - Pine Beach, New Jersey
Striving to live Aloha
---
June 22, 2010
Hi Ted,

I am not trying to be inflammatory. I just want to point out that much of the commentary seems to be from people who are missing the point of being accredited. People state that it's a monopoly; the auditors are not reasonable, etc. This is all symptomatic of resistance to change. You are all used to doing things one way that has worked for years. Now, someone (NADCAP) comes along and tells you that the old way doesn't work anymore. You have to amend procedures, change methods, then the auditors visit your facilities & write NCR's, etc. and "What do they know about your business?"
I just want to state that if you do not agree with one or several questions on the questionnaire don't just whine about it. Write up your reasoning for why the question should not apply, and submit it to PRI. If it makes sense, PRI will change the NADCAP questionnaire. But, don't worry, everybody who wishes to be NADCAP accredited has to answer the same questionnaire. Some actually do answer the questionnaire quite well.
In my experience, some companies have more trouble than others. My experience has shown that if a company says "We are going to do this, no matter what", that there are far fewer NCR's to answer than when a company starts out with "These guys are crazy, nobody will ever do this!". So, that's my contribution, if you "Do it" and are open & positive about it, you will find it much less difficult to attain the desired results. In pretty much anything you set out to do.
Alan Tessier
- Montreal, QC, Canada
---
July 2, 2010
After reading your posting I think you are either a NADCAP Auditor or one of those people that just like to contradict everyone. I've been involved with the NADCAP process for about 12 years. 1. They are a Monopoly. Can you get a competitive bid for the Audit ? No. Do the prime contractors competitively bid mine and your parts? Yes. Is this fair business practice? NO. 2. Most of what people say regarding the inconsistencies with Auditors is true. Some of the Auditors know very little if anything about the specific commodity or process they are Auditing. 3. Do the Prime contractors really trust NADCAP? NO. They still perform Audits on us even though we are AS9100 registered and NADCAP Accredited. 4. Has being NADCAP Accredited done anything for my business? Yes It has made me less competitive. It has lowered my profits because I have to pay for Audits and maintenance. and it has caused me to have ulcers.
I'm glad it is working out for you. Good luck when reality strikes.
Will Burr
- Los Angeles, California
---
August 13, 2010
I haven't seen it brought up here yet, so I thought I'd add to the discussion. [Large finishing shop in So. Cal.] failed their audit this May, and all of the primes went out and re-audited them and passed them for their approved supplier lists. What's the point of a processing standard if the primes don't uphold it? This seems to me the definition of unfair business practices.
Amy C.
- Los Angeles, California
----
Ed. note: We normally don't print anonymous letters at finishing.com, but made an exception for this topic. But it wouldn't be fair for a person to request anonymity for themselves and then publicly identify someone else, so we deleted the company name that Amy was talking about.
---
August 17, 2010
Hello All,

I see something positive coming from Amy's statement. I the primes are not holding a NADCAP finding a law. then there may be light at the end of the tunnel. If you pass your customers audits then you must be on the right track. the company I work for has passed the special process for Chemical Conversion Coating on Aluminum. It was a lot of work and a lot of investigation and money. Now I think going through the process was positive but the cost and PRI was not a needed part. The Auditor we got was a good one and things went well. But, the problem with the NADCAP audit is everyone reads the spec differently and when you get into a more complicated and specialized process I can see a lot of problems.

So, if the primes don't follow the NADCAP finding then any supplier could stay on the approved list and not be NADCAP certified. If this continues, NADCAP could go out of the picture.

The other thought is that the primes could use NADCAP as a way to get rid of the suppliers that they are not getting a kick-back from.
Gerald Berton
- Bensenville, Illinois, USA
---
September 2010
Hi, Gerald

Yes, you could infer from Amy's complaint the possibility that the shop paid someone a kickback, who then protected them from being cut off despite failing a NADCAP audit, but it strikes me as a bit far-fetched. It seems more likely that the parts were badly needed so the rules were bent.

There are some very large world-class "quality testing" businesses and associations. Maybe those who are unhappy with the NADCAP monopoly could get together to solicit one of these organizations to enter this business in competition with NADCAP? It seems unlikely that NADCAP and the primes could successfully defend the existence of a monopoly if there was a large highly qualified and respected organization interested in offering an alternative.

Regards,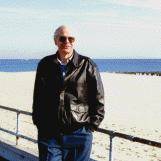 Ted Mooney, P.E.
finishing.com - Pine Beach, New Jersey
Striving to live Aloha
---
September 18, 2010
My company has been a nadcap accredited organization for more than 8 years. We have held merit status for years. There were almost no modification to our quality systems and no change in our work scope since our previous audit. Half way through our last audit, it became apparent that the Auditor was on a quest to fail us. The Auditor mis-represented our procedural call outs in the NCR's, provided his interpretation of the customer specifications, when challenged ³¥ got in our face about our commitment to quality, was extremely aggressive, and completely rude. Is there any way that in an audit situation, you can just stop the audit and raise an issue with PRI regarding the auditor's professional conduct? I don't ever want this guy coming through my doors again -- can I refuse to accept an auditor that PRI assigns?

Jim Williams
- Ann Arbor, Michigan
---
September 21, 2010
My company has been continuously accredited by NADCAP for various processes since 1994. We are Primarily an NDT Job shop but started doing some simple metal finishing processes to aid our customers. We have only had one bad NADCAP NDT auditor in all of those years. After he left I told PRI he was not allowed back in my shop and we never heard from him again. My guess is that we were not the only ones with issues and he likely did not continue his employment. But when it comes to Chem Processing we have never had a good auditor and even had one that was a foreign national from eastern Europe that spoke very broken English. We had a terrible time communicating with him and he was ITAR restricted. NADCAP sent him to our shop even though we informed them that we were a registered importer/exporter and most of our work was ITAR. The next cycle we were assigned the same auditor again and I immediately called and told them I did not want him back in my shop based on the ITAR restrictions. They changed the auditor immediately. So I think you do have some input in the process. The fact that we are the paying customer should come into play in those situations. The Chem Process auditors as a whole have a holier than thou attitude. Most are way over educated for the position and feel that what we do is beneath them and assume that all operators and people on the floor are uneducated idiots that must be spoon fed every detail to do their job. I find this very offensive. NDT auditors on the other hand are generally from the industry and are much less likely to appear condescending. Chem Process auditors start the audit by telling us about their 40 years of experience and their degrees, NDT auditors start out by saying hello. The whole process all these years had been generally negative for us and every cycle we contemplate pulling the plug on the chem process program. But we always fight through it and continue on. The business has become unpleasant due to the NADCAP process. When primes audited us they were trying to help us improve and insure we met their requirements. NADCAP seems to be on a mission to have a certain number of findings no matter what. But until we all band together and tell them we are not going to buy their service anymore it will just get worse.
Michael Wixom
- Phoenix, Arizona USA
---
September 27, 2010
opinion!
Nadcap is only a type of certification. PRI is the only organization available to accredit an organization. PRI is the group that has the monopoly.
I have had discussion with PRI auditor who had history with members of my organization. They have spoken honestly with me. PRI staff engineers are over worked. They cannot review all of the audits in a timely manner. Their first response to your corrective action is usually "You did not properly address the root cause of the problem, etc.) In doing this they are able to put you off for another 2 weeks. Also notice how their web site is set-up. They have made it very easy for someone to hit "send for review" instead of "back". If you do hit it by mistake, it counts as one response.
This auditor I have talked to informed me that one of PRI's big money makers are the seminars they offer. Again, you cannot get those anyplace else. As soon as I stated that part of my corrective action would be to take one of their seminars, 7 NCRs were closed out. If you fail an audit, they may send someone to re-audit for a follow-up you for a day. That is more revenue. Also if you fail an audit, they will give you three months to "Address the issues" and will re-audit you. Again more money for them.
As for their auditors, they know that they have a serious problem and they are presently reviewing their auditors. One year, we had 4 NCRs and addressed those, at the next audit no NCRs were found. The next audit 10 NCRs were found, many of which should have been found at the first audit and before I got involved with Nadcap. When I check with PRI, the Staff Engineer admitted that the auditor who did not find any NCRs, had a low incidence of issuing NCRs. As a supplier of ours who performs a service, I felt that I should send them a corrective action.
Think about it, we pay PRI big bucks to perform a service correctly so we do not loose certification, and they fail in their job. The longer you have been certified, the less NCRs you are allowed. So if they fail in their job to find the basic problems, it may affect you in the future. Who else can you go to? There are thousands of ISO9001 and AS9100 auditors out there; however we are controlled by one Nadcap certification group who writes the standards, and interpret them any way they want.
As a QA Manager and certified Lead Auditor we were taught that we needed documented evidence of a nonconformance before an NCR could be written. This is not true with Nadcap. Every issue noted in their specification, check sheets, handbooks and advisory, needs to be addressed in a procedure, regardless if it is part of your process or not. AS you can see, their requirements are not all in one area. Who would think that an organization is found in nonconformance of a check sheet or a handbook that is put out. The requirements do not exist in one place, unlike AS9100 or ISO.
What service do they provide? Many of the Primes still go into a company to perform their own audits regardless if you are Nadcap certified or not. If we all said "NO to NADCAP" The Primes would just certify you as a result of their own audits. A company can put out a great product and final testing can show evidence that the product meets all aspects of the customer requirements. However, if a gage is improperly calibrated, or a non calibrated thermocouple is used, PRI will say your process is no good, and you are issued NCR's. It seems like the Primes are just finding more ways to make products more expensive and make their suppliers waste money for a useless certification.
The US government should: 1. Investigate the problems with PRI, and 2. Stop PRI's operation until there are other Nadcap sources for certification.
My advice to all companies considering Nadcap certification: Say "NO to NADCAP".
Roland Lebrun
QA Manager - Manchester, New Hampshire USA
---
November 12, 2010
I have worked as an auditor in ISO. Why do we need an audit which is run indirectly (forced by a few powerful onto others to get it) and such an expense to small business? And if NADCAP is so good, why did they have to ground Quantas Aircraft for leaking oil from Rolls Royce engines which also has NADCAP? I am not sure NADCAP increases your business. I think it only provides one thing fromm one friend to another to say it in layman's term, which kills the competition?
Bittu
- Chandigarh, India
---
December 17, 2010
Good Morning Everyone, it seems I have found the right place.

A little about me and the company I represent. My name is Jason Wright, I am a VP Ops and the QA mgr for Metals Technology Inc. a destructive test lab located in Northridge Ca. in operation since 1963. With respect to our Nadcap accreditation, we are lab # 2. The second Nadcap accredited laboratory in the world (Dirats Laboratories in Westfield MA. was the first).

I (reluctantly) accepted the QAM position at MTI in 2003. Since then I have entertained Nadcap six (6) times with 7 different auditors. In those audits I have had as few as four (4) minor findings and as high as sixty (60) findings. (18 major 42 minor).

We have been called by one auditor "The best lab I have ever visited". PRI also tried (unsuccessfully) to revoke our approval. Which I had overturned after a 3 hr, closed session presentation at (my first) Nadcap meeting. I have been exposed to the extremes, the very best and very worst of the Nadcap process personally.

Several years ago I was embarrassed by our high number of findings, seeing them as a result of my lack of skill and knowledge. They were a shining example of my inability to understand the requirements of the system I am paid to understand.
However, I had heard the sermon of confidentiality preached loudly by PRI. It would protect me from the ridicule of my peers and possible damage to my reputation and career. There was also an underlying tone of that sermon.
"Speak no ill of the hand that mercifully grants your certification, lest you suffer the full wrath of an accrediting body scorned"
I accepted the gospel and adjusted my position. If I kept quiet and jumped through all of the flaming hoops that PRI raised in front of me, the system I inherited would mature and become robust to the point of limited self-sustainability, requiring only "response changes" and system maintenance (calibration, records, correlation testing etc.)

I had no idea that the maturity I sought would never occur--by design. Divide and conquer:
Now I understand the reality of that sermon. It was designed to force me (all of us) down an "individual" path. To keep us separate and afraid. The lone Quality manager, (obviously not a very good one based on the number of findings) has no voice. If he does speak out, the response is that he is "whining". PRI stating to the Prime, "He won't take responsibility for his own poor system".
And make no mistake, the next audit will be even more invasive. I have seen first hand what happens when you cross swords with PRI. Punishment at your own hands. You will be punished, you will have a large amount of findings. They simply change the interpretation of the checklist or spec. When questioned as to why it was acceptable during the last 5-10 audits, they simply say "We are not responsible for what the last auditor did or didn't find" or "An audit is just a snapshot in time" (I Love that one)


But why? What reason would PRI have for generating high numbers of findings? Money of course.
That the auditors of PRI have different interpretations isn't an accident, it is intended to do that very thing. Using the high numbers of finding as an indicator of an out of control group of suppliers. It is justification for increased oversight, PRI seeks to shorten the audit interval and perform more audits.
Increasing revenue is the GOAL. Confusion, ambiguity, auditor inconsistency and supplier fear and silence are just the tools.

When I first started dealing with Nadcap, MTI had no involvement other than the audits. But after attending my first meeting I felt there was value in attendances. Putting a face to the name has far reaching results. For several years I attended one domestic and one international meeting a year. Last year I attended all of the meetings. As a result of the current issues, I will be at every meeting until resolution is reached.

Ultimately, we (the suppliers) have the ability to affect change. However it cannot done alone. Any single supplier is vulnerable. As the group that is solely responsible for meeting the primes needs, we hold the cards, we are the final say. We must stand together and make the primes aware of what this system is doing to its supplier base and its costs.

The other day I was on eaudit.net and I saw this statement. I see it as a gleaming example of PRI's arrogance:
"Revolutionizing the way YOU do business"

We (MTI) have reached the breaking point with regards to the process created by PRI/Nadcap. I have been charged with creating a solution for this failed process. I will fix it, burn it to the ground or die trying. I am in the process of forming a supplier group (completely non profit) with this sole purpose in mind. Originally I had intended it to be an MTL group, but now I'm seeing how truly "cross-dysfunctional" Nadcap has become.
If you are interested in being involved please send me an email with your contact info.

I would be happy to discuss individual findings, responses, auditors, etc. at great length.

Best regards
Jason Wright
VP Ops/QAmgr
Metals Technology Inc.
jasonw@metastec.com jasonw@metalstec.com

Jason Wright
- Northridge California USA
---
December 23, 2010
Hi, all.

Here we are entering 2011, with (according to the Seattle Times) the $5 billion dollar 787 program approximately $12 to $18 billion over budget, years behind schedule, the production lines shut down again, the global supply system in total disarray, little hope of flying any time soon, and a good chance that the plane will never be certified for travel further than one hour from an airport. It's looking like Wikinomics should have been tested on a more moderate scale before Boeing bet the company on it. Maybe the used-to-be-Boeing-suppliers-until-NADCAP will have the last laugh.
Happy New Year, and I wish the best for all of you!
Regards,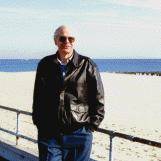 Ted Mooney, P.E.
finishing.com - Pine Beach, New Jersey
Striving to live Aloha
---
January 5, 2011
Just a quick correction as I omitted a letter from my email address (Thank you Brendan!)

My correct email address is:

jasonw@metalstec.com

I will be attending the Nadcap meeting in Barcelona from 2-26 thru 3-5. I would be happy to meet and discuss if anyone is interested.

Best regards

Best regards
Jason Wright
VP Ops/QAmgr
Metals Technology Inc.
jasonw@metalstec.com

Jason Wright
- Northridge California USA
---
January 25, 2011
MTI Nadcap update:

Well after 4 submittal rounds and many conference calls (the last one having two prime reps involved) Nadcap has graciously granted our accreditation for another 18 months.
Interestingly, this morning I got and email from PRI stating that my next audit had been scheduled (April 2012) and that the cost is $5900.00.

In the end, 2 of our findings (both majors) were voided completely and 1 was downgraded from a major to a minor.
While I am pleased to have that audit closed, I am completely unsatisfied in its aftermath.
One of the findings was voided with the stated reason being: "The voltage listed ASTM A262-13 [affil. link to spec at Techstreet] is a "recommendation" not a requirement."
We explained that at great length to the auditor but to no avail.
Interestingly, I requested that several other findings be voided based on persuasive precedent. My arguments were repeatedly refused. When I asked why this interpretation applies only to this finding and not all other similarly worded ASTM specs, PRI staff refused to respond.
I would like to thank all of you that have contacted me privately. It is important that we keep the light shining on them and keep them from scurrying back under the rug anymore.
I will be leaving for Barcelona on Friday the 25th of Feb. If anyone has specific issues they would like brought up at the meeting, please forward them to me and I will do my best to find the appropriate person and put a voice to your concern.

Best regards

Jason Wright

Jason Wright
- Northridge California USA
---
February 1, 2011
I am the current Nadcap MTL task group chairperson. I am more than happy to accept e-mail from MTL suppliers and I am happy to provide advice. We will always try to accommodate your inquiries. This is nothing new.

Many of the posts here are animose. This is unfortunate. The process for accreditation is straightforward. I will be happy to help in support of the aerospace supply chain.

I am not paid by PRI. I am not their employee. I am not a Nadcap employee. I am a subscriber representative. My employer does mandate Nadcap accreditation.

My lab goes through Nucap audits to the requirements of Nadcap for five commodities. That is five audits every year, and, yes, we do pay Nadcap for those audits just like any supplier.

There is nothing new here for me to experience. The complaints that I read here are sometimes misdirected.

It is unfortunate that many suppliers are not involved with the Nadcap process and neglect to become voting members. Supplier voting members do hold sway with Nadcap in many ways. Suppliers are involved with each commodity as well as with the management council. Suppliers are involved with the development of each Nadcap audit checklist. I wish to encourage any supplier to become involved as a voting member of Nadcap.

Please feel free to contact me. My name and e-mail address are approved for publishing.
Verl Wisehart
, email:

- Indianapolis, Indiana USA
---
February 15, 2011
Verl,

It is a pleasure to see you here. I would appreciate and be interested in your (Prime) perspective on the comments posted above. I too am disheartened by the anonymous posts. But I think it accurately reflects the mood of the vast majority of suppliers Nadcap accredits. Unfortunately, I am also concerned that your titled presence here may drive even more suppliers into anonymity. Knowing that a "Prime" is reading every comment will most likely not foster openness.
Be that as it may, I welcome you and look forward to your input.

I do feel the need to comment on your post.
Too state that the accreditation process is "straightforward" hints of my previous "whining" comments and infers that from a Prime perspective, no issues exist. I would counter that this forum and others like it are evidence of real issues. Passionate words, expressing very real frustration felt by the suppliers and to which there is no relief and no alternative.
I have received many (19) emails from suppliers, most too fearful of reprisal to post publicly. They represent many different commodities, but all reflecting the similar occurrences and voicing the same issues and concerns.
I believe that an audit performed on a prime is very different from one performed on a supplier as it is not in PRI's best interest to bite the hand that allows them to exist. It would be interesting to do a comparison of prime finding vs. supplier findings, responses and number of rounds, etc. While I believe no prime organization "fears" Nadcap, certainly employees of the primes have historically been reluctant to speak in opposition.
I recently received an interesting email from a European Prime rep. using a fictitious name and untraceable email address, offering (and providing) clandestine support and information that I would not be privy to as a supplier. This is not the first time I've heard a "closet" dissenting opinion. But, that he/she reached out in such a way suggests to me an increasing level of severity.
What do we do when the tamers become afraid of the lions?

When you look at this data, what does it tell us about the process? The problems are cross-commodity and global, systemic and pandemic.
Sadly, not only do we lack a plan as to how to treat the disease, but everybody involved is reluctant to diagnose it.
Suppliers complain about auditor inconsistency at every meeting, but struggle to offer any tangible solutions when in the presence of the Primes?
I heard the term "baby steps" used in the closed supplier meeting in Pittsburg. That worries me.
In my opinion, baby steps do not offer a cure. They are at best, temporary relief of the pressure the attending suppliers brought to bear on PRI.

If we don't aggressively seek a cure for the systemic issues, the pain will continue and will intensify as Nadcap's global expansion plan blooms.
Again these issues are real and need our attention.
I believe there is value in a third party process review, I would like very much for this process to become what it was intended to be.
I look forward to seeing you in Barcelona and addressing these issues again in open forum.

Best regards

Jason Wright
- Northridge California USA
---
February 19, 2011
My post here is to everyone. This is not a personal response to any prior post. As before,

It is unfortunate that many suppliers are not involved with the Nadcap process and neglect to become voting members. Supplier voting members do hold sway with Nadcap in many ways. Suppliers are involved with each commodity as well as with the management council. Suppliers are involved with the development of each Nadcap audit checklist. I wish to encourage any supplier to become involved as a voting member of Nadcap. It truly is extremely disappointing that many suppliers are not involved as voting members. This is freely open and encouraged. There is no charge to be involved.

At any time, all suppliers have an avenue of remonstrance: The Supplier Support organization is well-represented and the Nadcap Management Council is available to address all concerns. These are both open to all inquiries and they will respond. It is very unfortunate when suppliers do not use these opportunities to complain.

The MTL task group staff engineer, chair, vice-chair and the entire task group are available and open to address any issue which arises before, during and after any audit. We do this on a daily basis. The advice and management that is provided from the subscribers are done beyond their normal work-a-day responsibilities. The overall management of each task group commodity is done voluntarily by the subscribers.

The Nadcap organization exists to ensure quality and confidence in the products and data provided by suppliers. Quality systems are not static. Quality systems must have continued improvement in order to sustain confidence.

It is unfortunate that bizarre conspiratorial tones and odd accusations come about. This certainly is not appropriate or desired. NCR's are not personal and should not be viewed in this manner. What is always expected within the aerospace industry is that quality is provided by all suppliers. Our lives depend upon this. Every audit and every NCR is an opportunity to address continued improvement in quality systems.

It is a very sad situation when any opportunity to be involved in the very process that is of concern is ignored by suppliers.

This post is for all readers and is not in any way a direct response to any prior post. You can always contact me as the Nadcap MTL task group chair. My name and e-mail address are approved for posting.
Verl Wisehart
, email:
- Indianapolis, Indiana USA
---
February 21, 2011
Hi, Verl. I greatly appreciate you being here for us! Two friends are auditors and they are pretty good guys. Plus, NADCAP runs "Help Wanteds" for auditors on our site. I am not involved in any other way with NADCAP, so I feel unqualified to say much.
But I unfortunately have to strongly disagree with your "bizarre conspiratorial tones and odd accusations" complaint! I am the website administrator who has had to frequently go back and remove postings, and frequently go back and remove names, and to allow anonymous postings on this thread (whereas we avoid them on our other threads). People are not publicly posting their complaints, and some who did so here were directly ordered by their bosses to retract those comments. I know because I've spent so much time editing and redacting things here. So I must say it: NADCAP is NOT receiving proper open feedback from shops for fear of retribution! The feedback you solicit will apparently only come when you have done everything necessary to remove the fear of whistle blowing.
Regards,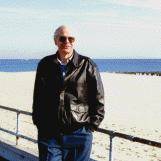 Ted Mooney, P.E.
finishing.com - Pine Beach, New Jersey
Striving to live Aloha
---
June 30, 2011
Good afternoon everyone,
I do regret not posting sooner, my travel schedule this year is keeping me away from my chair more than I would like, after a couple of weeks in China , I'm ready for a break C'est la vie.
Again, thank you to all who have and continue to contact me about these issues.

I guess I have to say for legal reasons: This is not directed at anyone specific but is a general comment based on previous posts--

I would like to comment on some of the points made in earlier posts:

I agree with the position on "involvement". I feel that every company that feels the cold hand of Nadcap should be involved in the process and just as important, they should be vocal. Succumbing to the fear instilled by PRI and silently submitting only serves as a fertile Petri dish for what plagues us.
However, the issues of this forum, the very ones being discussed at great length, are not issues that suppliers vote on -- ever. Even in this venue, they are flatly denied and participants indirectly and quietly chastised.
And when brought up in open session during a meeting, they are often met with silence and blank stares from staff and subscribers followed by subject changes.
I was asked by several suppliers in Barcelona "They won't answer the questions, then change the subject? How is that allowed to happen?"

At the Pittsburgh meeting, we were fortunate to have many suppliers present and upset enough to speak out. So much so that the first "closed" supplier meeting was held. It is unfortunate that all of those suppliers could not travel to Barcelona and be part of the following meeting. I feel they would all be unhappy to hear that the issue was removed from the agenda because of "Lack of progress by the suppliers".

"Avenue of Remonstrance"
Interesting choice of words. Where does that avenue lead?
What is the result of the supplier passionately and loudly speaking and raising the questions?

"Nadcap exists to ensure quality and confidence in products and data"

How is Nadcap performing this task by manufacturing non-compliance? Nadcap does not "ensure" quality. Nadcap's function is to provide oversight, plain and simple, its sole purpose is to impartially review supplier systems and report to the subscribers. Sadly, I feel that impartiality has been lost.
It is the supplier that ensures quality by adhering to the processes and procedures that have been thoroughly reviewed and have a long history of acceptance.

"Quality systems are not static"
I agree that a system must possess a certain level of fluidity, being flexible enough to allow for change when necessary. But those changes must be driven by customer or specification requirements, that being the reason for the rule. Unfortunately, that is not what we as suppliers are experiencing.
Continual review of the quality system is mandatory to ensure compliance, Continuous change for the sake of change is ludicrous and adds no value.
What was good is now bad, what was acceptable in now deficient with no changes in the driving documentation.
Suppliers that have been previously accredited with stellar audit histories are now "suspect" as a result of double digit findings and high Major to Minor percentages.
If this had happened at one supplier or occasionally in one commodity, I would accept it as a random occurrence and statistically insignificant.
However we have seen a complete saturation within the suppliers of the MTL and the farther I look the more I see that it is affecting the other commodities. That is not random nor is it insignificant.

Call the issues what they are: Systemic and Pandemic. When you look, it becomes clear that they are a function of design and training.

Continuous improvement:
Another of my favorite catch phrases.
I think it is very important that we remember the fundamentals of process improvement.
In the early stages of process review, the problems are easily identified and the benefits from correcting them are substantial and heavily weighted on the side of increased productivity and profitability. However, as the process matures the balance shifts dramatically. The cost involved in making even modest gains in P&P becomes higher and higher. The return on the required investment becoming so small, it is difficult if not impossible to justify.
Barring a significant advancement in the technology that drives it, the process should be considered mature and robust. Attempts to improve it should be limited to technology reviews and compliance adherences.
We have many tools in our toolbox that can ensure and "sustain the confidence" of our customers. Manufactured non-compliance does not provide any benefit, it simply adds cost.

"Bizarre conspiratorial tones and odd accusations":
The problems that face us are obvious and wide ranging. When the subscribers refuse to recognize, let alone address these issues, what position is the supplier left with? What reason justifies the lack of diligence? It would seem to me that even a hint of impropriety in a system such as this would justify a review of the system and the charges, sadly it has not.

Barcelona:
While in Barcelona I met with many suppliers and several staff members. We had what I consider good conversation about the issues at hand. I was assured by Nadcap staff that the new leadership is committed to fixing these issues, but told they would take time.

Nadcap Staff visit to my facility:
In May a Nadcap staff member came to MTI to discuss the problems and get my take on the solutions. It was a pleasant and constructive, but I haven't heard anything since then.

Unfortunately, I was unable to attend the London meeting, but I fully intend on being at the Pittsburgh meeting in October.

Jason Wright
- Northridge California USA
---
October 8, 2011
NADCAP is required for chemical platers in Singapore too. It is one of the requirements to get business from the aviation sectors, as setting up plating lines in Singapore is expensive to maintain with regards to the land restriction, greens restriction, etc. over the space that could be built into assembly lines or pretty offices for the higher management staff in some companies.

Clients of aviation companies who rent the plating lines in NADCAP approved platers' will have more assurance when it comes to warrantee against corrosion in the air. Also, it plays a role to mandate that the platers have read and followed the clients' specific needs "related to specifications".

However, I had come across platers who do not perform the mandatory tests, despite being NADCAP approved. And they do not even know they had to do the test, despite repetition of them knowing so and so specification. Also, they can mix 2000 series and 5000 series of aluminum together in the same anodising line, without doing water sealing test in the morning before the start of the line.

Hence, I do not see it making platers with more polished disciplines, except as an entry to a different market for business.

Ironically, safety is a mandatory factor in Singapore. However, it is not widely practised with respect in many established companies with plating facilities.
Mademoiselle
[last name deleted for privacy by Editor]
Plating - Singapore
----
Ed. note: We rarely post anonymous submittals and they obviously aren't worth as much as postings from real people because anyone can claim anything. But in as much as we've had to take down many earlier postings after people have been pressured by their supervisors, anonymous postings may be an important way to get claims out there so they can be further investigated.
---
July 2, 2012
From speaking with people higher up on the food chain at three major primes, it is my understanding that management is beginning to lose faith in PRI, which explains the increase in prime audits that we have been seeing. This could pass over and I hope it does because of the investment in PRI that my company has made.

Has anyone else heard these mutterings?
Larry Stern
- Chicago, Illinois
---
---
May 16, 2013
The Nadcap topic is a very interesting one and worth bumping.

I just completed an audit and the auditor was quite knowledgeable and interesting. I felt he wanted to see us succeed and talked to me at length about processing.

I noted the "monopoly" word passed around a lot. I used to work in the dairy processing industry and we had to bow to the state inspector, the FDA inspector, the milk congress, and more. They all were monopolies and often they were poorly versed on regs. The state inspector would stop by and say, "you can't do that like that". I informed him that the regs say I can and what he is asking me to do will cost $10k in equipment changes. He didn't care because he had the power and didn't like being challenged. Such stories never ended. A Nadcap audit is pocket change to the cost of multiple agencies making you change your business and they didn't even agree on what was to be done.

Saying cost are increased by audits should be reversed. The prime is going to require something no matter what. They have rested knowing Nadcap is following some strict line and probably more often than they want to admit, they don't have to invest the cost, time, and personnel to do their own audits if they accept certification from an organization like Nadcap.

Lastly, Nadcap at least helps our technicians realize that everything matters and they can't complain to management that the bosses are too hard on them. They realize we all have to dance to the same tune. Our audit was a CP audit and you know how stubborn and independent platers can me. :)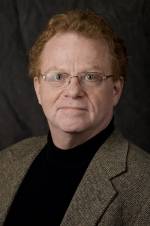 Bob Adams CEF
Tijuana, Mexico
---
May 22, 2013
A. Hi Bob,

I think you have nailed it. I must admit in the early days I was not a fan of Nadcap and had frequently seen non-conformances for really ridiculous things.

Things have changed, Nadcap grew and evolved. Being a new organisation introducing new processes there was always going to be a learning process by both PRI and the suppliers.

I have just got off the phone to one of my suppliers who have just completed a chemical processing Nadcap audit with no findings. It was obvious that the auditor was there to work with the supplier and was not trying to be antagonistic. Others in the UK have also found that the auditors and audits, although still time consuming are more constructive than destructive.

It is also obvious that record keeping and traceability has improved with the introduction of Nadcap, something that is critical in Aerospace applications.

Nowadays the well ordered platers no longer fear a Nadcap audit (other than the cost that is) and feel that the audit helps them develop as organizations.
Brian Terry
Aerospace - Yeovil, Somerset, UK
---
October 16, 2014
Q. Does anyone know of any major companies who have dropped NADCAP for similar reasons to those being cited by the small companies here?
Patrick Murphy
- San Francisco, California, USA
---
October 30, 2014
Several of my existing clients and some companies that have inquired about the NADCAP requirements have reservations concerning the certification program. There is a method to their madness, even if it isn't readily apparent. The Primes have tasked PRI with holding prospective and currently accredited companies to a uniform level of compliance to the processes they are providing. The checklist is like an open book test. PRI is only asking that you comply with ALL specification requirements, as well as the checklist items that are not covered in the various specs.

A lot of work, absolutely. Worth the time and money, depends on your situation. Certainly not something to jump into lightly.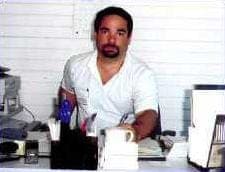 Jim Conner
Anoplex - Dallas, Texas USA
---
---
July 15, 2020
We have been audited by PRI the only audit source for NADCAP, kind of a monopoly with no competition. We are an Electron Beam, TIG, Plasma, weld shop and are forced to do these $5600.00 weld audit and $1600.00 Quality audits. It does nothing for the quality of the welds but sure does effect the cost with the hours of paperwork and hiring two people to do everything they require that is only being done to justify PRI.
We were the same shop before these audits; the primes came in but the audits were not for days with the auditor and months doing the auditor's job by us filling out the audit questions and sending them in before the audit, and what gets me is half of the auditors don't even look at the pre-audits.
I have had great auditors, fair, and just total jackasses trying to make a name for themselves. We go Merit and then get an auditor that will come in and pretty much fail us after being Merit for three previous audits. I honestly feel this is a waste of time and a lot of money for nothing. We had an auditor write us up for not having the original manual for a de-magnetizer we bought twenty years ago and didn't have instructions on how to use it attached to the machine even though it was. Plainly told how to demagnetize the parts on the operation sheet. We have been written up for a gas gauge meter on a tank not being square and at a 5 degree angle and they would not void this even with the manufacturer telling them it did not effect any of the readings even at a 45 degree angle.
PRI needs to train their auditors on we are the customer and should be treated as the customer not that some of them are gods and never do anything wrong. If all of the job shops and machine shops testing facilities told the primes we are not going to do it then what could they do? PRI being the only auditor is ridiculous; they charge whatever they want and want the money 45 days ahead of the audit. I wish the primes would pay me when the job is sent to us and not 60 to 90 days after we ship. There are hundreds of ISO audit registers and one NADCAP. Let's at least make it a little competitive. Now that the COVID virus has killed commercial aircraft work and it is being pushed out for a year for deliveries we have no work, but PRI is still coming in to audit all of us. Why are the audits not pushed out for a year like all of the OEM's have done. They are non profit so they could hold off. This is one of the largest scams ever pushed on an aircraft supplier and without all of us standing up and refusing it will never end and only get worse.
Edward M. Loiseau
- Windsor Locks, Connecticut USA
---
July 2020
It's so passé to object to monopolies anymore :-)
Luck & Regards,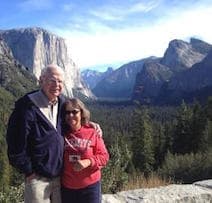 Ted Mooney, P.E. RET
finishing.com - Pine Beach, New Jersey
Aloha -- an idea worth spreading