60,000 Q&A topics -- Education, Aloha, & Fun
topic 27475
How do I sell iridium?
A discussion started in 2004 but continuing through 2020
2004
Q. I am in the process of becoming the owner of stored iridium and would like to sell it if I do become the owner. Any suggestions on selling iridium?
DONALD O. BURNWORTH
- PRESCOTT, Arizona, USA
---
2003

Iridium
affil. link
The editor's fave "coffee table book" for years now...
The Elements
from Abe Books
or

A. Hi Donald. Iridium is number 77 one of our 92 elements; it's a metal used in coinage, implants, reflective coatings, etc. It is a precious metal nearly as valuable as gold.
But iridium is also a metal that charlatans claim can become imbued with magic other-worldly powers, and which is traded in ridiculous scams by ignorant villagers (see letter 12341). Your question is slightly vague, and it's hard to tell whether you are asking about how to locate refiners and metal dealers for legitimate trade in this precious metal, or whether you are one of the loonies :-)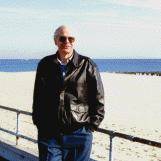 Ted Mooney, P.E.
finishing.com - Pine Beach, New Jersey
Striving to live Aloha
---
2004
A. You may also want to surf over to webelements at http://www.webelements.com/webelements/elements/text/Ir/key.html for their entry on iridium. Considering how expensive it is, and how heavy (so you don't get much for your money!), you should read up on this pretty neat metal.

Lee Gearhart
metallurgist - E. Aurora, New York
---
---
March 1, 2019
Q. We are in possession of a 100 kilo bar with assay: palladium 4.55, iridium 45.45, osmium 46.50, platinum 3.50. The bar weighs 100-115 kilos. We are selling it. How do we go about it?
augusto c.
[last name deleted for privacy by Editor]
- legazpi city, philippines
---
March 2, 2019
A. Talk to REPUTABLE precious metal refiners. You've got a lot of value there, which you can calculate from daily price charts for those metals. Do the math, add it up, and see if you can find a refiner who will pay 70% or thereabouts of market.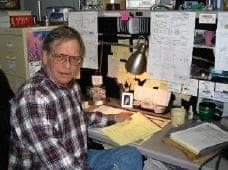 Jeffrey Holmes, CEF
Spartanburg, South Carolina
---
November 20, 2020
Q. I'm in possession of several hundred pounds of platinum group metals in ore that is mostly metals. I've smelted several pounds and attempted, with not much luck, to refine it. And still am in the process of learning how.
I'd like to sell 10 lbs or more in order to buy more equipment and chemicals. My last batch tested to be 80% iridium and 20% platinum.
How can I sell it without getting scammed. Or, who can I sell it to?
I'm expecting to be able to pull metals from my claim at around 100 lbs per month.
Raymond D
[last name deleted for privacy by Editor]
- PHOENIX, Arizona USA
---
November 2020
A. Hi Raymond. This site is restricted to technical issues; we can't suggest refineries or put you in contact with anyone (why?), but Jeffrey's advice still holds: simply googling "precious metal refining" easily reveals a dozen services, but then you must do your own diligence to determine which you trust. Good luck.
Luck & Regards,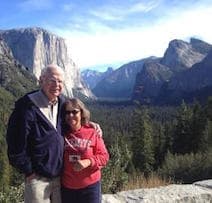 Ted Mooney, P.E. RET
finishing.com - Pine Beach, New Jersey
Aloha -- an idea worth spreading