Where the world has
gathered for finishing Q&As since 1989
Tarnish on pennies: Is it rust, copper oxide, or copper sulfide
(
-----
)
An ongoing discussion beginning back in 2004 ...
2004
Q. Why are pennies coated with copper oxide when they are made? I am questioning because I came across your site and was reading answers you had given to science fair questions on juices cleaning pennies. You aroused my curiosity!
Jan j.
student - Chapin, South Carolina
---
2004
A. They are not coated with copper oxide when they are made, Jan. They are plated with copper metal, but the copper metal eventually tarnishes into copper oxide.
Why they are plated with copper is explained in other threads on this site: Copper got too expensive to continue to make pennies out of, so the mint started making them out of zinc. The copper plating offers some corrosion resistance, while leaving them looking like pennies are expected to look.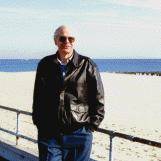 Ted Mooney
, P.E.
Striving to live Aloha
finishing.com - Pine Beach, New Jersey
---
2004
A. It is not copper oxide on tarnished pennies but copper sulfide.
Simon Dupay
- Roseville, Minnesota, USA
---
2004
I don't agree, Mr. Dupay. It is true that tarnishes and patinas can be more complicated than just a simple oxide--and often involve oxides, hydroxides, carbonates, sulfides, and more. But I believe that the common brown tarnish on pennies is primarily oxide not sulfide. The 'black' tarnish on silver is sulfide though.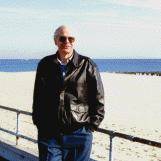 Ted Mooney
, P.E.
Striving to live Aloha
finishing.com - Pine Beach, New Jersey
---
2004
Sulfide forms a very tough tarnish on copper, but by far, the largest form of tarnish on copper will be an oxide.
James Watts
- Navarre, Florida
---
2004
A. Ask any chemist or metallurgist and they'll say it's a sulfide not an oxide. When copper forms an oxide coating (the green stuff) it's copper carbonate And you have to heat copper to get the black oxide. So I have to say you're wrong Mr. Mooney.
Simon Dupay
[returning]
- Roseville, Minnesota, USA
---
2004

I've been wrong a hundred times if not a thousand times on this forum, Simon, and always appreciate being corrected. You could be right, but you haven't given me any reason at all to re-examine my belief yet, and continuing an unsupported "is not!", "is so!", "is not!" debate would just be foolish, and a poor lesson for students who come here to learn about the scientific method.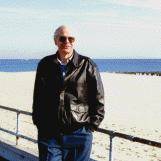 Ted Mooney
, P.E.
Striving to live Aloha
finishing.com - Pine Beach, New Jersey
---
2004
I looked up copper chloride, oxide and sulfide. Chloride is minorly soluble in water, so it is probably not that. Also it is greenish. Sulfide and Oxide of copper in the valence state of II are both a shade of black or very dark blue and are both insoluble in hot water. Considering that there is many more times more oxygen in the air than sulfide, my money goes with oxide. Note that you can smell hydrogen sulfide in the low ppm range. So, if you do not live in Newark, bet on the oxide.
James Watts
- Navarre, Florida
----
Ed. note: The open dumps/landfills of Secaucus have been gone for at least 4 decades, maybe more. Re-acquaint yourself with the Garden State :-)
---
2004
? Now, I know that I don't have the chemistry/metallurgy background that a lot of ya'll have. But it seems to me, that in order to have a sulfide, don't you have to have sulfur present ... and for an oxide, oxygen present? If it's copper sulfide, where does the sulfur come from?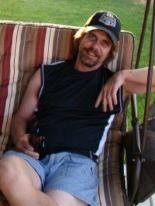 Marc Green
anodizer - Boise, Idaho
---
2004
A. Well sulfur is present in epson salt, when coal is burned with whatever amounts of sulfur, and also in many lawn fertilizers.
Scott B.
[last name deleted for privacy by Editor]
student - Loganville, Georgia, USA
---
---
2004
Q. Hi,
I'm doing a science experiment about how different liquids affect the "rust on pennies". I need to know if it really is rust. And if it's not then could you please tell me the name of what all the brown stuff is on copper pennies? thanks.
Jacob B
research - SW Ranches, Florida, US
---
April 18, 2011
A. Ok, well, please do not call it rust on a penny because it's tarnish!
Alexandrea S
- Denver, Colorado, USA
---
2005
A. Jacob, you need to be more descriptive about the brown "stuff" on the outside of a penny (tartar or copper?)
Your friend, Hayden
Hayden A.
student - Torrance, California, US
---
A. Hi. But one thing it's not is rust. Rust is oxides of iron and there is no iron in pennies to get oxidized and form rust.
Regards,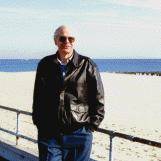 Ted Mooney
, P.E.
Striving to live Aloha
finishing.com - Pine Beach, New Jersey
---
---
2005
Q. Hi,
My name is Connie and I'm in the seventh grade and I'm doing a science fair project on pennies and the substances that clean them. The substances that I am using are; ketchup, vinegar, nail polish remover, and Coca-Cola. I was sifting through some of the questions and answers about my subject and I was puzzled by one. This person said that the brownish tarnish on pennies is copper sulfide. I read in a lot of places that the brownish tarnish is copper oxide -- which is which? (My science fair report is due in two days so it would help if you could please answer my question ASAP)
thank you!
Sincerely,
Connie R.
[last name deleted for privacy by Editor]
- Warwick, Rhode Island, Unites States
---
2005
A. What would you like us to do, Connie ... tickle Simon until he confesses error?
You say that you've read in a lot of places that it is copper oxide, and you've seen many people here claim that it is copper oxide. You'll probably have to go with that; we can't "undo" Simon's claim. I've already explained that an "Is not!"/"Is so!" shouting match is getting us nowhere, but if you insist: Is not sulfide!
It is possible to analyze the tarnish for the percentage of sulfides, but it's not something most 7th graders can do, so unless you can find an article where a researcher has done that, you sometimes just have to go with what you can find. Good luck.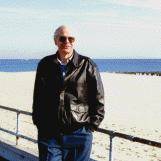 Ted Mooney
, P.E.
Striving to live Aloha
finishing.com - Pine Beach, New Jersey
---
---
2007
Q. I am doing a science fair project on what substance cleans copper pennies best in 2 minutes. I have read that vinegar and salt works best. What is copper oxide? How is it made? What is its scientific name?
Lola S
student 6th - PTC, Georgia, USA
---
2007
A. About "tarnish" on pennies. It is comprised of dirt. Oil from touching them basically. Copper turns brown penny from oil that collects dirt.
Copper turns green from attracting minerals from water, such as downspouts, roof shingles and toilet floats.
Copper emits nothing, does not leach, generates no tarnish - it is all surface dirt that collects on the surface.
Copper is a magnet for minerals.

Copper can always be cleaned/bleached/burnished out to "kitchen pink."

You can call the tarnish oxidation on it, but it is not copper oxide.
Annie K.
- Washington, DC
---
"Naked Eggs and Flying Potatoes: Unforgettable Experiments that Make Science Fun"
by Steve Spangler
from Abe Books
or

Affiliate Link
(your purchases make finishing.com possible)
2007
Hi, Annie. As said before, there is little point to continuing an "is not" / "is too" / "is not" argument without introducing any new evidence. So, since no one here has volunteered to offer direct evidence by doing an auger analysis on a brown penny, I'll introduce more circumstantial evidence --
Grease, oil and dirt are removed with soaps, detergents, and alkalis. None of these will remove the brown discoloration from a penny.
Mild acids will not remove oils and greases, but they will dissolve metal oxides by dissolving them according to the equations in a high school chemistry book. And mild acids dissolve this brown tarnish.
I believe the brown tarnish is CuO.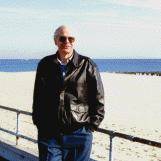 Ted Mooney
, P.E.
Striving to live Aloha
finishing.com - Pine Beach, New Jersey
---
June 23, 2008
A. Why not try cleaning with lemon juice?

Also, Chlorine reacts with copper causing Copper Chloride, a bluish green residue that dissolves easily in water.

Without testing, the green stuff could be either one, sulfide, oxide, chloride, or any other number of chemicals.
Fred Sheffield
- Moultrie Georgia, USA
---
August 12, 2008
A. I am a metallurgist and this is the best answer courtesy Wikipedia on why copper oxide is green that I could find.

Initially, bare Cu metal atoms react with air to form the pink oxide, cuprite, Cu2O, which has Cu+1 cations. This gradually oxidizes further to the black oxide, tenorite, CuO, with Cu+2 ions. The black sulfide CuS also sometimes forms. In the presence of moisture, the blackish layer slowly reacts with sulfur dioxide and carbon dioxide from the air to eventually form the patina, which is a mixture of 3 minerals:

brochantite, a green, hydrated copper sulfate, Cu4SO4(OH)6

malachite, the green, hydrated copper carbonate Cu2CO3(OH)3

azurite, the blue, hydrated copper carbonate Cu3(CO3)2(OH)2

So it seems to me that at least everyone before me was at least partly right.
Mike Galler
Power Industry - Old Saybrook, Connecticut
---
August 14, 2008
A. Hi, Mike. That's a good explanation of why old pennies are green. The only problem is, they're not :-)
I suspect that for the green coloration to form, the copper must be exposed to the weather. I also suspect that the green corrosion products tend to rub off easily while the dark brown corrosion products are tough and adherent, and that's why pennies (which experience wear from the handling) turn brown instead of green.
If you look at copper roofing where the rain and gutter overflow patterns are clear, I think your observations will echo mine: where the rain is gentle and no gutter overflow occurs, the roofs tend to be green after enough time, but if you look at where the water pelts down, overflows the gutters, etc., I think you'll find those areas to be brown. My conclusion is that both can form but the green corrosion products don't have the same adhesion and wear resistance.
Regards,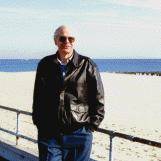 Ted Mooney
, P.E.
Striving to live Aloha
finishing.com - Pine Beach, New Jersey
---
August 12, 2009
A. The oil from handling pennies causes them to repel water, so that's why pennies are brown.
I have been a full time coppersmith for over 10 years and I believe whatever is found on copper is an oxide, but not copper oxide.

Again, copper is a magnet of sorts -- whatever attaches to it is just that. Copper emits nothing, does not mix with elements to form things, no gases, no sharing of atoms...it stays the same..yes what you see is oxide - but not from the copper, from outside. that's why you can easily burnish it off.

I believe unless you can prove copper oxidizes, then we should leave it at that. Everything oxidizes on it, but the copper itself, does not.

Copper is one of the most misunderstood elements -- and one of the most used and reused elements.

You ask us to prove it's not, I ask you prove it is.

Peace.
Annie k.
[returning]
- washington, dc
---
August 12, 2009
Hello again, Annie.
Regardless of whether the brown stuff is a sulfide or an oxide, it is a corrosion product of copper, and is easily dissolved in a mild acid like vinegar plus salt. This leaves the penny salmon colored, and leaves a green salt dissolved in the cleaning dish or on the rag. I know that that green salt is a copper salt because I have watched components be copper plated with it.
Accumulate as high a concentration of that green salt dissolved in vinegar as you can (maybe by cleaning a copper-bottom pot), and put a nail into it, and see if the nail doesn't acquire a copper coating. If you can't get it concentrated enough to spontaneously plate out on the nail, use a 1-1/2 volt penlite battery to plate the copper out of the solution and onto the nail. Good luck.
Regards,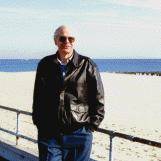 Ted Mooney
, P.E.
Striving to live Aloha
finishing.com - Pine Beach, New Jersey
---
August 12, 2009
A. Thanks for the response. I understand what you're saying but just because the atoms move or are magnetically drawn to it doesn't cause it to oxide.

I don't understand that example.

The oxide in other words is not a product of the copper at all, it is a product of pollution and other elements attaching themselves to copper...it's the magic.

Thanks very much for your info on the plating. I know when I smelt ingots and introduce silver it naturally plates the copper ... I didn't know dirty salt could plate other metals.

I save the ash from annealing, and it has many copper flecks in it too - but that's ash in the copper.

Copper may flake off with distress, but again, it only accepts oxide, it doesn't create it....

Peace
annie k
[returning]
- washington, dc
---
August 12, 2009
No, Annie. That is not correct. I am proving that the brown oxide coating on copper is copper oxide rather than other stuff that was attracted to it by dissolving that brown coating into acid, then plating the copper back out of the acid. The only place the copper that I am plating out of the solution could have come from is that brown coating, which is copper oxide -- the reaction product of copper from the article combining with oxygen from the air
Regards,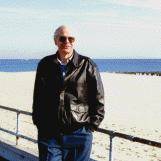 Ted Mooney
, P.E.
Striving to live Aloha
finishing.com - Pine Beach, New Jersey
---
---
December 9, 2014
Hiya, I'm not sure if you're still on this site, since the last comment I saw from you was in 2011, but I'll give it a shot. My friend and I are doing a presentation for school on copper oxide, and we're using vinegar and salt for an experiment to get the tarnish off the pennies.

But I'm getting confused about copper (l) and copper (ll) oxide. Does copper (ll) oxide produce worse tarnish on copper, like making it more dull than copper (l) would, or resulting in a patina forming on the copper?

Thank you, hope you read this in time! It's due tomorrow, kind of shoved it off a bit.
Julia Hambuchen
- Conway, Arkansas, USA
---
December 9, 2014
A. Hi Julia. Yes, we're still here, but this is a public forum, not a homework hotline, and help is unlikely to be close enough to real-time to help students who wait until the last day. My own experience is that I sometimes find blue-green pennies between the boards of boardwalks and similar places, and I sometimes see blue-green corrosion on copper water pipes -- but I never see blue-green pennies in circulation and being handled.
This seems to indicate to me that the brown tarnish on pennies is quite abrasion resistant and stable, whereas the blue-green corrosion apparently wears off rather easily. I've noticed a similar effect on brass and copper awnings and roofs: where the rain drops land gently, I see a blue-green patina build up, but at drip lines from a roof above, I see only brown.
Although Wikipedia reports that Cu2O is red to yellow, and that CuO is black, the coloration of copper corrosion products is very complex. The tarnish color can be affected by particle size, water of hydration, and other anions which may combine with the copper, like carbonates and sulfides. Copper sulfate and copper chloride are blue, so I'd say the corrosion that tends toward blue-green corrosion is Cu++. Copper cyanide is more brownish, so I'd say the browner corrosion is probably Cu+, and that Cu2O is the more prevalent tarnish which endures on pennies, which gradually converts to Cu++ oxides and salts -- but I don't actually know for certain what percentage of the typical brown tarnish is CuO, Cu2O, or other corrosion products.
Regards,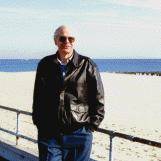 Ted Mooney
, P.E.
Striving to live Aloha
finishing.com - Pine Beach, New Jersey
---
---
What happens to copper sulfide tarnish in an acid bath?
February 11, 2015
Q. Will an acid wash, say HCl, remove a sulfide tarnish from copper? And, if so, does the acid simply release H2S as a gas, restoring the original clean copper surface? Or does it dissolve off a copper sulfate, copper sulfide, or some other copper salt from the surface of the copper? Thank you!
Deane Little
- Boulder Colorado USA
---
March 2015
A. Hi Deane. Sorry, I have no idea. If your question is a school homework question, I hope someone can give you a theoretical answer.
But if it's a real world question, please try to explain your actual situation because that invariably produces more realistic & helpful answers than abstract questions do. Thanks.
Regards,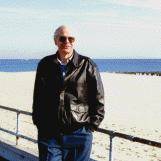 Ted Mooney
, P.E.
Striving to live Aloha
finishing.com - Pine Beach, New Jersey
---
---
Do I use black copper for thermite, or green?
February 3, 2018

Thermite
Q. So when making copper oxide, what part should I use -- the green or the black to make thermite? Because my solution is turning brownish green almost black. Should I stop? What part should I use to make thermite, the black or the green?
Joe nalley
- Warren Ohio
---
February 2018
Hi Joe.
Copper (II) oxide, CuO, is a mild oxidizer and is black, but can be green when hydrated (water molecules included in the compound). But I don't really know what "solution" you are talking about and what "stop" means in this context -- what is it that you want to stop doing or continue doing? Please clarify, and also introduce yourself; you may be completely qualified to make thermite and to work with dangerous stuff, but readers don't know whether that is the case or if you are just recklessly playing with possibly explosive powders like red copper oxide. Thanks.
Regards,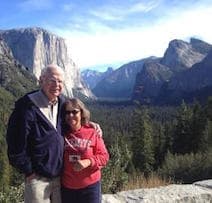 Ted Mooney
, P.E. RET
Striving to live Aloha
finishing.com - Pine Beach, New Jersey
---
---
February 24, 2020
A. Hi all, I have tested the tarnish [on pennies] and it is copper oxide.

Regards,
Saida
Saida Sanders
- Birmingham, England