Not a lecture hall but a roundtable with a seat for you!
60,000 topics spanning 36 years. Education, Aloha, & Fun
topic 27314
Anodizing Aluminum for Artists
A discussion started in 2004 but continuing through 2020
2004
Q. I'm a sculptor and have started doing more wall hangings from steel--they're HEAVY! Would like to start working in aluminum but I would need to find some info on anodizing in a painting fashion where I can work with many colors. I once saw an article on art anodizing but can not find it so I know it is possible. Does anyone have information on where I would get started with this book, group, web-site etc?
Steve Graziani
Artist - Los Angeles, California, USA
---
2004
A. "Artists Anodizing Aluminum: the Sulfuric Acid Process" [affil. link to book on Amazon]by David LaPlantz is book for you!
Goran Budija
- Zagreb, Croatia
---
2004
A. Prior to anodizing you may need cleaning and polishing. For sulfuric acid anodizing you'll req
1-sulfuric acid 10%v/v and a container
2-lead cathode
3-cooling to less than 20 °C
4-DC power supply of around 1.5A/sq dm
5-DI water for rinsing
6-DI boiling water for sealing
AND GOOD VENTILATION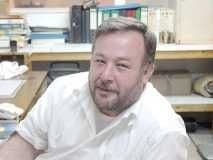 Khair Shishani
aircraft maintenance - Al Ain, UAE
---
2004
A. Awhile back I was going to do anodize painting but after researching it I noticed that the color would fade way too fast to be acceptable for me. It's such a thin layer of pigment that UV exposure washes it out real quick. While I think it would work ok for cheaper art projects and still use anodizing for knife parts, picture holders, etc, I would hesitate to use it in a project where you want the color to last for years.
Jason Aube
- Flint, Michigan
---
2004
A. Some anodizing colors, based on organic dyes, will fade with exposure to the elements. Other anodizing, based on metal salts, is used on buildings and doesn't fade for decades. However, it is also true that the more brilliant colors are based on the organic dyes whereas the colors based on metal salts tend to be more champagne, bronze, and brown.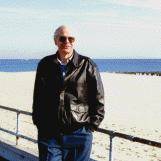 Ted Mooney, P.E.
finishing.com - Pine Beach, New Jersey
Striving to live Aloha
---
---
2005
Q. How to give aluminium a blue shade. I am an artist and designer; I just want to do some experiments with aluminium.
Bonny
[last name deleted for privacy by Editor]
artist - Goa, India
---
A. Hi Bonny (full name next time please -- this forum is a place of camaraderie incompatible with anonymity). If you mean you just want to play around with different colors to check out the look, aluminum can be dyed; even 'magic markers'/'indelible markers' will work.

But if you want a lasting finish, the process involves anodizing the aluminum (which fills the surface with millions of microscopic 'drill hole' pores), then dyeing it in the blue shade of your choice, then 'sealing' it (which swells the tops of those pores, locking the dye in). Good luck.
Regards,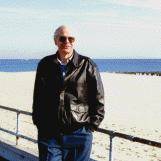 Ted Mooney, P.E.
finishing.com - Pine Beach, New Jersey
Striving to live Aloha
---
January 14, 2020
Q. Hi. I am a sculptor working in stainless steel using mostly 316 with a mirror finish. I have developed an itch reaction to chromium dust. I am considering changing to aluminum to avoid chromium. Is there any way to preserve a mirror finish on aluminum long term on large public art pieces? I looked into everbrite but it does not last indefinitely.
Thanks.
Cathal
Cathal Mc Carthy
Artist - Ireland
---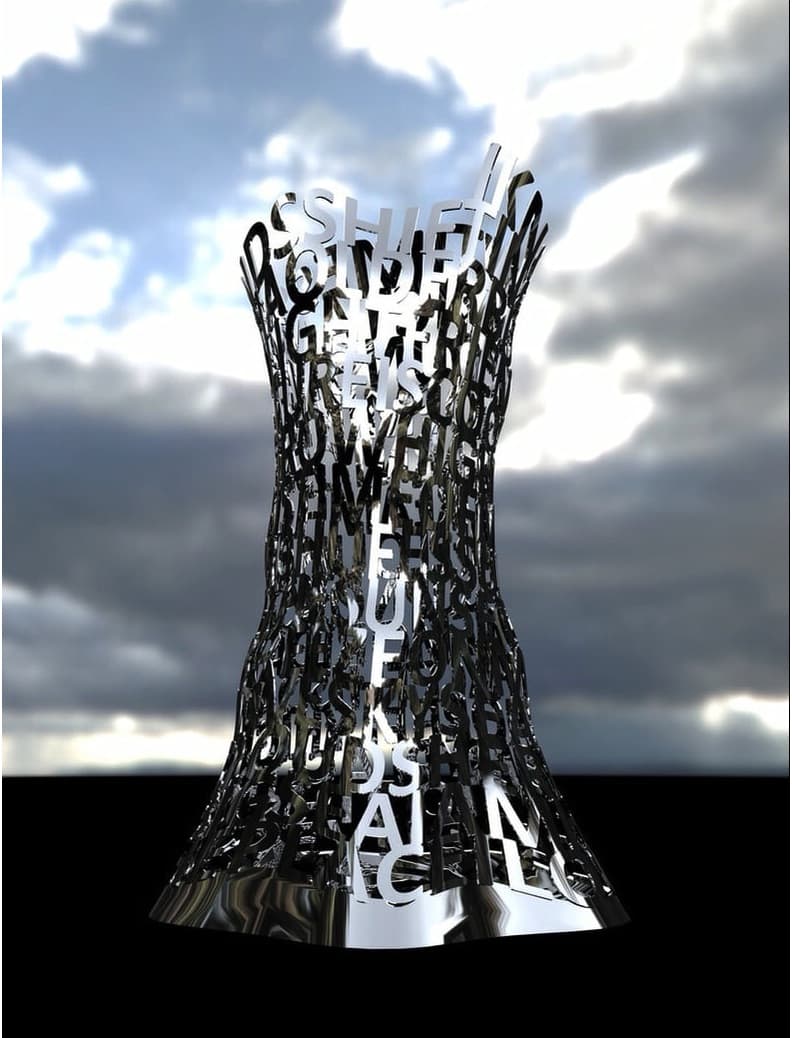 "Word-Tree" Sancta Maria Secondary school Louisburgh Co Mayo 2019 by Cathal Mc Carthy
January 2020
A. Hi Cathal. Proud to 'meet' you. Boy, do I have the world's best job, being free to sit home browsing the internet for whatever interests me, and having the nerve to call it 'working' :-)

A reflective finish on aluminum can be maintained indefinitely by anodizing, even in a tough environment. In the days before bright automobile bumpers went out of fashion, some were made of anodized aluminum to lower the weight, and hundreds of millions of streetlight reflectors have been made from aluminum and then anodized.

Aluminum is even more reflective than stainless steel or chrome, but because of this it has a slightly 'whiter' cast compared to the slightly 'blue' cast of stainless steel.

However, you might want to do a bit of studying regarding what aluminum alloy to use. While anodized aluminum (aluminum oxide and related compounds) is transparent, the alloying materials (copper, magnesium, silicon, etc.) must be removed from the surface by bright dipping or electropolishing, and the anodizing process brings them back out again as a grey-black smut. It's probably unlikely that you can get a good mirror finish on cast aluminum. It's well worth checking out a large or university library for a copy of ASM's Metals Handbook "ASM Metals Handbook Vol. 5 "Surface Engineering" [affil. link to book on Amazon] because it has a great chapter on obtaining reflectivity on aluminum. Good luck
Regards,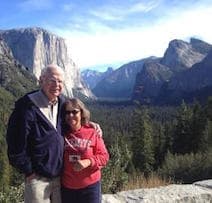 Ted Mooney, P.E. RET
finishing.com - Pine Beach, New Jersey
Aloha -- an idea worth spreading
---
January 16, 2020

Thanks a lot Ted for the helpful response. Some things are helpful for the chromium issues.
1 using a good barrier cream on hands and face.
2 wearing gloves, long sleeves, cap and trying to keep covered as much a possible.
3 Do any grinding you can outside wearing a full face mask and Tyvek suit.
4 Open all doors and windows to get dust out
5 Do grinding at end of day then Hoover up in morning.
6 Vinegar diluted for hands and bath. Chromium is alkaline so vinegar neutralizes it.

I found a company that does clear anodizing so going to try a sample.
Yes the gold, bronze grey and brown colours seem better options for longevity outside...
Cathal Mc Carthy
[returning]
Artist - Ireland
---
---
February 26, 2020
Q. Hello! (Long time reader, first time poster) My name is Nick Lazenby and I'm currently working on a few concept art pieces. I have one piece that is comprised of aluminum and copper. I casted the piece in multiple stages, using hooks and anchors to join the metal. I'm worried about long term corrosion and was considering anodizing, not only for the perceived anti-corrosion benefits but it would also be interesting to play around with the color and texture. I'm currently using diluted sulfuric acid . My questions are:

Will that produce the desired corrosion benefits?

Should I even be worried about corrosion?

How significant would the corrosion be? (for reference there's about 10-20 sq inches of Al/CU contact). Difficult to measure since some contact is below the surface)

will the presence of copper interact with the anodizing solution or overall process?

What would the effect be on the copper post anodizing/dying?

I very much appreciate any responses and look forward to contributing to the community here. Cheers


Nicholas lazenby
- Kansas City, Missouri USA
---
February 2020
A. Hi Nicholas. Assuming these pieces are for outdoors, corrosion is an issue, and aluminum in contact with copper is a bad idea. You can't anodize it with copper exposed. I'd suggest considering clear coating both the copper and the aluminum.
Regards,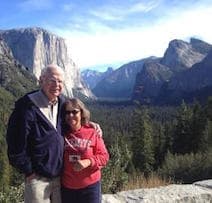 Ted Mooney, P.E. RET
finishing.com - Pine Beach, New Jersey
Aloha -- an idea worth spreading
---
February 26, 2020
Q. Thanks for the feedback Ted.

Are you saying the Aluminum wouldn't anodize at all due to the presence of copper in the bath?
Nicholas lazenby
- Kansas City, Missouri USA
---
February 2020
A. Hi again. Yes. Even if the sulfuric acid and anodic current did not ruin the copper, you would never be able to build the electrically insulating anodic film on the aluminum because the applied current would flow to the copper.
Regards,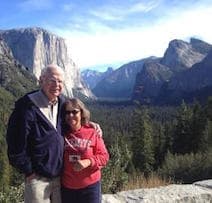 Ted Mooney, P.E. RET
finishing.com - Pine Beach, New Jersey
Aloha -- an idea worth spreading
---
February 26, 2020

Makes sense! I think I'm going to cast my AL part, anodize and then cast the copper parts so the CU wont be present during anodizing. I'll post pictures if I come across anything interesting.
Nicholas lazenby
[returning]
- Kansas City, Missouri