topic 2752
Nickel Activation
(1999)
I have some Nickel plated parts and I would like to activate them to be able to do soldering (to mount die).
I tried following steps:

1. Foaming gas 600 °C 15 minutes
2. 10% HCL, 15 Sec
3. Rinse with Methanol
4. Dry
I still have a wetting problem. Do you have any suggestion, or reference I should look at?
Please let me know
Regards
Rajiv Shah
---
(1999)
A. Try light and uniform sandblasting on the surface, then ultrasonic rinse in Acetone [linked by editor to product info at Amazon] for a few seconds to loosen dust. Water rinse may also work.
Mandar Sunthankar
- Fort Collins, Colorado
---
(1999)
A. Rajiv, I suggest you to use the following process 1. Soak cleaning 3 minutes to eliminate possible oil and dust dirties on the surface; 2. Tap water rinse 2 minutes; 3. 30% HCl immersion for 1 minute to remove oxide on the surface; 4. tap water rinse 2 minutes. If this process does not work well, use 15%BV sulfuric acid + 20 g/L iodide 80 °F 3 minutes to replace step 3, which is more efficient to remove nickel oxide. Your adhesion problem mainly results from surface contamination and oxide. Good luck! Ling
Ling Hao
- Grand Rapids, Michigan
---
(1999)
A. The best way to activate "old" nickel deposits is a cathodic cyanide activation: 60 g/l sodium cyanide plus 60 g/l sodium hydroxide. In case you can not use cyanide, activate cathodically with hydroxide alone. Another possibility is activating with a 5 % sulfuric acid, also cathodically.
Sara Michaeli
chemical process supplier
Tel-Aviv, Israel
---
(1999)
A. I think you can use Sara's recipe but I would use 50 g/l sodium hydroxide and 40 g/l orthophosphite 10 g/l sodium cyanide activate cathodic 2-3 min. And second step activate in a sulphuric acid 60 % until it starting gas-formation. But you must rinse between. Third step activate in a nickel strike. Good luck
Regards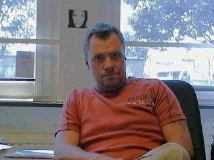 Anders Sundman
3rd Generation in Plating
Consultant - Arvika, Sweden
---
(1999)
A. If the nickel has been work hardened, then it is very difficult to activate or even dissolve. First make sure the surface is clean of all oil, grease, or other soil. I would use a stonger solution (e.g. 50% by volume) of hydrochloric acid for at least 2 minutes. Do not rinse with methanol, acetone, or deionized water. These will reoxidize the surface. Alternatively you could use a Wood's Nickel solution to first etch then nickel strike the "old Nickel" surface. Is your wetting problem too much wetting, with flashing going everywhere, or too little wetting? If the wetting is excessive, selective plate (brush plate)nickel on the area that will be soldered. If adhesion is also a problem try brush copper plating on top of the "old nickel." and then solder on the copper.
Marjorie Turton
- Winnipeg. Manitoba Canada
---
---
Electroless nickel on nickel alloy
November 14, 2015
-- this entry appended to this thread by editor in lieu of spawning a duplicative thread
Q. Which is the best method to activate nickel & nickel alloy for electroless nickel plating
joshua joshua
plating shop employee - tamilnadu,india
---
November 2015
A. Hi Joshua. We appended your inquiry to a rather similar thread as food for thought. If you can comment with specifics regarding which of these you've tried, and what results you got, the dialog can probably continue most productively. Thanks.
The abstract issue is well covered by the "Adhesion" chapter in Jack Dini's "Electrodeposition" =>

Luck and Regards,
Ted Mooney, P.E. RET
finishing.com
Pine Beach, New Jersey
Striving to live "Aloha"


This public forum has 60,000 threads. If you have a question in mind which seems off topic to this thread, you might prefer to Search the Site