topic 2731
Gold Plated Glass (windows)
(1999)
I am looking for Gold plated glass Any Info ? best
Regards
Yiannis Bougos
---
(1999)
Yiannis- You don't state specifically what function the gold plating is to perform. In the 60's, NASA used a gold tint on the inside of spacesuit visors as filters (ever wonder why they looked so reflective from a distance?). This was produced by a very old process known as "silvering", which has been used to deposit nickel, gold, copper, and silver. See "Metal Finishing Guidebook and Directory" under "metallizing non-conductors". At least, that's where it used to be. I don't know about the newest ones. I personally have experience only with silver. This process utilizes a double-headed spray gun which sprays from one head the metal-containing solution and a "reducer" from the other head, forming a metallic film on the (properly prepared) target when they meet. Gold has also been deposited on glass using sputtering and CVD processes. If you're looking for the finished product, I haven't a clue. Patrick Marks
Patrick Marks
- Chandler, Arizona
---
(1999)
I do not know about electroplating but some PVD coating shops provide this service.
Mandar Sunthankar
- Fort Collins, Colorado
---
June 14 -
WHAT SIZE ARE THE GLASS WINDOWS?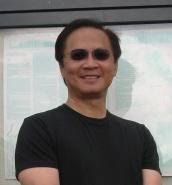 Michael Liu Taylor
specialty stainless steel distributor
Dallas, Texas
---
(2003)
Yes you can coat gold on Glass by PVD process if you need information that also can be provided. Let us know the exact use of that glass.
Zubair Aamir
- Lahore, Punjab, Pakistan


This public forum has 60,000 threads. If you have a question in mind which seems off topic to this thread, you might prefer to Search the Site