Live! From beautiful Pine Beach New Jersey: Welcome to the world's most popular metal finishing website
topic 2724
Plate nickel on aluminum
1999
We have a problem dealing with plating nickel on aluminum for wheels of automobiles. By using the Zincate process as a preplate dip, we chemically remove the oxide layer of the aluminum and at the same time applied a layer of zinc. The zinc protects the aluminum until it is ready to be plated with nickel. Ideally, as the part is lowered into the plating tank, the zinc is supposed to be etched away by the nickel solution and plating proceeds onto clean surfaces. But, we failed at the stage of applying electroless nickel on the zinc. We produced very poor quality of plated parts. Any suggestions/solutions to solve this problem would be greatly appreciated.
Ben Lin
- Alpharetta, Georgia
---
1999
I understand your problems. If you plating in a electro nickel bath you must using a pre contact because on the low current area the zincate be a dissolution. I has plating cars wheels in aluminium and I use electroless nickel first and after that I plating in a electro nickel and three- dignity crome. You can also try to plating the detail in a copper bath 41g/l copper, 56g/l sodium cyanide 60 g/l Rhochelle acid,30 sodium carbonate Ph 10-10,5, free cyanide 8,0-10,0 g/l temperature 80-140 F. Regards Anders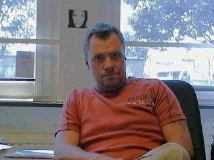 Anders Sundman
3rd Generation in Plating
Consultant - Arvika, Sweden
---
1999
In plating electroless nickel on aluminum the zincate is not supposed to come off. The zinc acts as a catalyst to the nickel to start the reaction. One problem you may be having is leaving the parts in the zincate too long. What acid are you using? If you are using a ferric sulphate based acid, the parts should be left in the zincate no more than 45 seconds. With nitric acid & ammonium bifluoride as a desmutting agent the time can be increased, but usually no more than 2 minutes. Too much time in the zincate results in a spongy non adherent deposit, usually flaking or blistering. Also, be sure your zincate is the right concentration. If it becomes too weak it becomes more active and the time in the zincate must be decreased. Zincate can be controlled with a hydrometer. I have done this with Enthone EN, maintaining it at a level above 1.14 on the hydrometer. In addition, are your operators experienced. When plating electroless nickel on aluminum, a good operator! can make all the difference in the world.
Phil Pace
- Tulsa, Oklahoma
---
1999
Your process is quite nonstandard. I do not know of anyone that could get that process to work on a continuous basis. Any reputable chemical company should be willing to help you if you are willing to listen and have the finances to make the recommended changes. Typical process would be cleaning, this could be a non etch or an etch or both, depending on the beginning metal. Next it would go to a desmut/deoxidize combination or one of each if the metal had problems. Next it would go to a zincate, and if you want it to be good, you would strip most of that off and put on a light second coat. After rinsing, you need to go to a strike. My very strong preference is a high pH electroless nickel that is designed to be a strike. After rinsing, it must rapidly proceed to the plating tank or the strike will passivate. A good zincate requires some training, as a lot of it is by sight. It is very easy to not get enough or to get too little. The zincate will not stand a lot of waiting around. it needs to proceed with dispatch to the strike. Once you have mastered the above process, it is nearly idiot-proof.
James Watts
- Navarre, Florida
---
1999
More information concerning plating nickel on aluminium. 1. cleaning in a non etch 2. rinse 3. etching in a alkaline 4. rinse 5. fluoride etch 6. rinse 7. nitric acid 8. rinse 9. sulphur acid 10.rinse 11. zincate first step 30-60 sec and go back to step 5 and finish with step 11 with etching in the zincate 15-20 sec. choose which method you want to plating with. Regards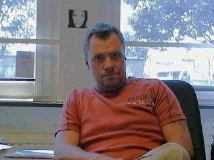 Anders Sundman
, 4th Generation Surface Engineering
Sundman & Nylander AB
Arvika, Sweden
---
1999
The cycle proposed by Anders is OK except for step # 12. NEVER go back to the fluoride etch, in this step you should use 50% nitric acid without fluorides. First zincate dipping is about 30-60 sec while the second zincate is 15 seconds.Between them dip in the nitric for 30 seconds. James recommendation for a high PH electroless nickel will make the process perfect.In a regular electroless nickel with PH approx. 4.8 the zincate will be attacked while an electroless with a PH of 9-10, the zincate layer will not be attacked. Ben, you mentioned that the zincate removes the oxides and creates a zincate layer, well do not relay on the zincate for removing the oxides, for this purpose you need a deoxidizing desmutter.
Sara Michaeli
chemical process supplier
Tel-Aviv, Israel
---
1999
Sara has right. I'm forget that wheel is made by cast aluminium as I also think you only made one zincate. By myself I doing two zinkate on aluminium with more percent aluminium in.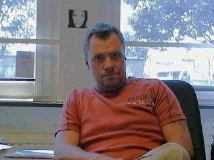 Anders Sundman
, 4th Generation Surface Engineering
Sundman & Nylander AB
Arvika, Sweden
---
January 14, 2008
what is the chemical make up of nickel-sulfamate, ester alkaline, and zincate?
Ryan Campbell
hobbyist - Elrose, Saskatchewan, Canada
---
January 15, 2008
I don't know what an ester alkaline is, Ryan. Nickel sulphamate is Ni(NH2SO3)2.4H2O and zincate is Na2Zn(OH)4 , but it's not clear if you are looking for those raw basic chemicals or if you are looking for practical nickel sulphamate plating solutions and zincating solutions. If the latter, I would suggest seeing if your library has the Metal Finishing Guidebook or the Electroplating Engineering Handbook, which will explain these in detail. There's a lot more to the formulation of a plating solution than the chemical formula of the basic salt, just as tasty whole wheat bread involves a lot more than whole wheat. Good luck.
Ted Mooney, P.E.
finishing.com
Pine Beach, New Jersey
Striving to live "Aloha"
---
January 13, 2009
I want to begin my experiment with nickel sulfamate but I am still confused with this electrolyte because it's not familiar in my country. I need many information what kind of solution and composition should I mix to get a great mixture of nickel sulfamate. Thanks
Lukman Hakim
student - Malang, Indonesia
---
January 19, 2009
Hi, Lukman. Nickel sulfamate is Ni(NH2SO3)2.4H2O
A simple plating solution would be 315 to 450 g/l of this,
plus 0 to 22 g/l of NiCl2.6H2O
plus 30 to 45 g/l of H3BO3
Try to get hold of one of the previously suggested reference books. Good luck.
Regards,
Ted Mooney, P.E.
finishing.com
Pine Beach, New Jersey
Striving to live "Aloha"


If you have a question in mind which seems off topic, please Search the Site