Where the world gathers for
plating, anodizing, & finishing Q&As since 1989
-----
Sursulf Processing Q&A, Problems & Solutions
Q. Do you see any problem applying Sursulf treatment to SAE4140? Can anyone give me a figure of the expected compound layer /white layer on the finished surface for an engine shaft application? I'm analysing a failure (seizing) on a engine shaft that suffered this treatment after Q&T, and I have some doubt white layer could fracture and initiate failure with seizing shaft/bearing.

Thanks,
Stefania Bottacin
- Copparo , Ferrara, Italy
2003
A. Surfsulf is a type of salt bath nitriding. Durferrit and Kolene offer similar processes. Kolene has quite a bit of technical information about the process-- typical layer thickness, hardness profile, etc.
Toby Padfield
- Troy, Michigan
---
---
Multiple threads were merged: please forgive repetition, chronology errors, or disrespect towards other postings [they weren't on the same page] :-)
---
---
Q. Ladies and Gentlemen,

I have recently received an engineering change to change one of our small products to utilise this 'Sursulf' and from the previous notes, I now have a good understanding of what is involved. However, my question, simple I know but I need to get clarified is: Would a part being dipped into this type of bath have to have been pre heated? if so to what sort of temperature, if not is there any prior treatments or heating processes.

Thank you, I have to complete a cost model on this and require as much info as possible on the process.

I thank you for your time and responses in advance.
Rob Manning
Cost Estimator - Basildon, Essex, England
2004
A. Sursulf is a heat treatment process that is very similar to nitriding. It is usually carried out between 540 and 570 °C. However, any pretreatments will affect the depth and quality of the hard coating. This is due to the differences between the substrate microstructures of the samples obtained by different pretreatments before using the Sursulf process. The case depth and transient level may be affected by the diffusivity of nitrogen and carbon. I suggest you talk to your Sursulf supplier and sort out your actual needs with what their process provides.

Trevor Crichton
R&D practical scientist
Chesham, Bucks, UK
A. I don't know what is Sursulf, but if it is, as I expect a sulfudation treatment ,then your answer will be yes you need to heat the part prior up to 450 °C, AFTER INTO BATH 550-580 °C,FOR NOT MORE THAN 3 HOURS. COOL THE PART IN SAND. I'LL BE HAPPY FOR FEEDBACK!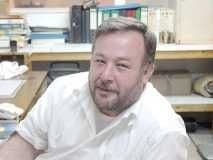 Khair Shishani
aircraft maintenance - Al Ain, UAE
A. Sursulf is a "Nitro carburising" process which will enhance the surface properties like Hardness and diffusion depth and reduce scuffing, seizure, wear, corrosion problems.

The jobs can be pre heated to a temperature between 250 to 350 °C, before Sursulf treatment
Murugan Srinivasan
- Chennai, India
August 6, 2010
A. If water is not used for de-greasing, then technically no preheating is essential. This becomes useful when one has one odd component to be Sursulf treated once in a while. Using a permissible non aqueous solvent for degreasing, eliminates the essentiality for pre heating. This is due to what is called cocoon effect (a thin layer of salt solidifying on the surface of the dipped component, preventing any thermal shock). THis is applicable to all salt bath treatments and preheating not being essential.

However for mass production, where productivity is involved and where the latter is greatly affected by recovery time f the components in the Sursulf bath, pre heating becomes very useful. Also where alkaline degreasing is used, preheating ensures all water or moisture is evaporated and thus avoids explosion inside the Sursulf bath when water converts to steam demanding huge increase in volume.

Regards
Dr Venkatraman Gopal
- Houston, Texas, United States
October 15, 2010
---
---
RFQ: We are the manufacturers of gas springs and shock absorbers. We would like to use Sursulf process on the piston rods of the gas springs. Please advice us about the process and also let us know the sources in India?
MUKESH A
[last name deleted for privacy by Editor]
- New Delhi, INDIA
2006
Ed. note: Sorry, this RFQ is outdated so private contact is no longer available, but public technical replies are still welcome! No public brand/source suggestions please ( huh? why?)


---
---
Q. I also understand Sursulf is a surface preparation to improve case hardness. But my query is will there be any appreciable reduction in friction resistance between the mating/rubbing parts with this coating?

I would be grateful if receive some clarifications for the above query.
Thyagarajan T
industrial valves - Chennai, India
2007
---
---
RFQ: I WANT TO KNOW WHO IS DOING SURSULF treatment IN CHENNAI , INDIA.

PLEASE INFORM THE NAME OR ADDRESS OF THE COMPANY WHO IS DOING THE treatment.
SUNDARAM R
[last name deleted for privacy by Editor]
- CHENNAI, TAMILNADU, INDIA
October 6, 2009
Ed. note: Sorry, this RFQ is outdated so private contact is no longer available, but public technical replies are still welcome! No public brand/source suggestions please ( huh? why?)


---
---
Controlling surface finish during Sursulf process
Q. We are using Sursulf as a alternative process for Hard chrome plating in Hydraulic cylinders. the surface finish required on the outer diameter of the tube is 0.3-0.4 micron (Ra) after Sursulf. We measure surface finish after grinding operation which is 0.3-0.4 micron (Ra), but after Sursulf operation it deteriorates to 0.6-0.8 micron.
Is there any method by which the surface finish can be controlled in Sursulfing?

Regards
Manoj Gawande
product engineer - Pune, Maharashtra, India
October 4, 2010
A. Dear Manoj Gawande
since the nitriding salt has got the capacity to etch the already ground surface; so you may have to balance i.e., after grinding and again after nitriding; for Surface finishing of Nitriding, boronising components in India, Glass bead blasting may help you in achieving the desired finish requirements, i.e. the grinding and etch finish are leveled out so as to form a smooth satin texture which can be smoother than highly polished Hardchrome;

KRISHNAKUMAR C.V
- Kakalur, Thiruvallur
---
---
Q. We do liquid nitriding in molten Sursulf bath. Sometimes we get low hardness but the expected compound layer is okay. The chemistry of the bath at that particular process duration was: CARBONATE-19%, CYANATE-39 %. Let me have the reason please?
Raphael Deivasagayam
Heat treatment services - Coimbatore, India
June 7, 2013
---
---
Q. What is process in Sursulf & salt bath nitriding? The same?
Gosai Jaydipgiri
engineering works - Surat, Gujarat
October 7, 2013
A. Hi Gosai. Everyone feels their process is different and better than the generic process ... and it may be ... but yes, Sursulf is a trade name for a process which is fundamentally salt bath nitriding.
Regards,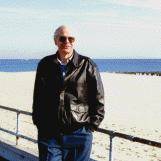 Ted Mooney
, P.E.
Striving to live Aloha
finishing.com - Pine Beach, New Jersey
---
---
Q. I have SG IRON 400 grade. So what temperature and soak time is required in liquid nitriding?
Gosai Jaydipgiri
[returning]
heat engineering works - Surat, Gujarat
October 29, 2013
---
---
Q. Hi, I am Prakash; I am working in surface industry. I have received one standard from customer, customer is asking for surface treatment which is named Sursulf Oxynit.
It is Nitriding process? If not please brief.
Prakash Anil Shinde
Pristine Surface Coating LLP - Chakan, Pune, Maharastra, India
April 12, 2019
A. Hi Prakash. My understanding is that the sequence of Sursulf followed by Oxynit is known as Arcor. It is apparently a salt bath nitriding process followed by an additional refining step.
Regards,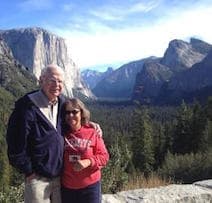 Ted Mooney
, P.E. RET
Striving to live Aloha
finishing.com - Pine Beach, New Jersey
---
---
RFQ: I trained with Tribology India Ltd,Chennai under Dr. V Gopal regarding SURSULF process and TRIBOMOL process.
Now I want to know whether I can get the Nitriding or SURSULF Salts from Chennai or not?
Deepankar Bhattacharya
- Kolkata,West Bengal
April 3, 2023
privately respond to this RFQ ^
Ed. note: As always, gentle readers: technical replies in public and commercial replies in private please (huh? why?)