60,000 Q&A topics -- Education, Aloha, & Fun
topic 26894
Problems in cold sealing of anodized aluminum profiles
A discussion started in 2004 but continuing through 2019
2004
Q. In our anodizing line, we are using cold sealing with one color corrector. We are facing Greenish Color on the aluminum profiles after 24 hours. Our bath temperature 19 °C, Concentration 5 g/l, pH 5.9, free fluoride 900ppm. We are producing 20 micron silver finish. Help us to solve the problem and inform if this cold sealing is really successfully working in the world?
Waiting for your valuable reply,
Noor Mohammed
Chemical Engineer - Riyadh, Central, Saudi Arabia
---
2004
A. Noor,
Please consider the following suggestions to solve your problem:
1. First, your free fluoride content too high 900 ppm. Normal practice 300 - 450 ppm. If free fluoride content too high it will help nickel ion precipitate into anodic pore faster resulting greenish tone.
2. Please anodize with low current density (100 - 120 A/m2). So that small anodic pore diameter can be produced resulting nickel ion difficult to precipitate into anodic pore.
3. You can add in some cobalt sulphate into your cold sealing solution to mask this greenish tone. Don't too much other wise it will harmful your sealing quality.
Hope these suggestion can help you. If you solve this problem, please let me know.
Eddy Lim
- Seremban, Malaysia
---
2004
Q. Dear Mr. Eddy Lim,
Thank you very much for your valuable suggestion.
We have doubt, when we dissolve a cold-sealing at the concentration of 5 g/l the free fluoride content, immediately it comes to 800 ppm. When we go for dilution to reduce the free fluoride, Nickel concentration also will go down. So we afraid about the sealing quality at reduced Nickel concentration. What we have to do in this condition? Do you have any idea to suppress the free fluoride content without affecting the concentration.
Waiting for your kind suggestions.
Noor Mohammed
[returning]
- Riyadh, Saudi Arabia
---
affil. link



Aluminum How-To
"The Chromating - Anodizing - Hardcoating Handbook"
by Robert Probert
$89

2004
A. Dear Noor,
In new make-up cold sealing bath, normally we practice at concentration 3.5 - 4.0 g/l.This is mainly due to new bath less contaminant. After operating one month, try to increase to 4.5 to 5.0 g/l. You can do some sealing quality test if you seal at 4.0 g/l. Sealing process normally base on free fluoride contain instead of nickel content. Do some laboratory test. Anodize and seal at different concentration to find the best condition to suit your application. You are welcome to discuss with me further. If you don't mind, please let me know the detail of your sealing chemical composition so that we can study more.
See you bye.
Regards,
Eddy Lim
- Seremban, Malaysia
---
2004
Q. Dear Sir,
Thank you very much for your information,
We are using one grade ALS-62 supplied from Italy. The color of the chemical is green. In their MSDS they are saying Nickel Fluoride Tetrahydrate. Stoichiometric ratio - Nickel 30.5%, Fluoride 20%. Separately they supplied one color corrector (may be cobalt dye).
When we prepare a new bath with a concentration of 5 g/l, the free fluoride content shows 850 PPM. After taking the production, the nickel concentration is going down but fluoride content is not much going down. For example, with concentration of 4 g/l the free fluoride content shows around 800 PPM. Generally speaking the free fluoride content has to go down. Please give your valuable comments.
Noor Mohammed
[returning]
Chemical Engineer - Riyadh, Saudi Arabia
---
2004
A. Noor,
ALS 62 is supplied from Aluservice, Italy. I have used this chemical. It is very powerful sealing chemical. Please reduce your sealing time. What is your sealing time for sealing 20 micron anodize material? Dye corrector may have to add in to mask this greenish tone or try to practice using some suggested operating parameters as presented to you in my last message to you. Please consult your chemical supplier for the suitable concentration to be made and correct sealing time to be used. Thank you.
Best regards,
Eddy Lim
- Seremban, Malaysia
---
2004
Q. Dear Sir,
Thank you very much for your information, We are giving 10 minutes for 20 micron anodized material and we are also using die color corrector. Presently we are looking for other supplier for cold sealing chemical. If you don't mind please provide your chemical supplier name and address and type of chemical also.
Waiting for your valuable reply, best regards,
Noor Mohammed
[returning]
Chemical Engineer - Riyadh, Saudi Arabia
---
2004
A. DEAR NOOR MOHAMMED,
TO OVERCOME THE GREENISH FADE USING COBALT ACETATE (0.15 AND 0.30 G/L CO ) IS RECOMMENDED. USING RED OR VIOLET DYE IS RECOMMENDED ALSO. THE BEST RATIO FOR NI++/F- IS 12-14. SO PLEASE TEST RATIO. I AM NOT AGREED THE NICKEL CONSUMPTION IS HIGHER THAN FLUORIDE. FLUORIDE IS CONSUMED MORE THAN Ni. THAT IS WHY MOST PATENT HOLDERS OFFER MAKE UP FORMULATION WITH R=12-14 AND CHARGING WITH R=1 IN ORDER TO MAINTAIN FLUORIDE SHORTAGE. SO WHAT I RECOMMEND IS:
1 -IF COLOR CORRECTOR IS COBALT TYPE INCREASE TO O.3 G/L CO EQ.
2-IF COLOR CORRECTOR IS THE DYE TYPE INCREASE THE TEMPERATURE SO THAT MORE DYE CAN BE ABSORBED. MEANWHILE LESS Ni WILL BE PRECIPITATED AT 35-40 °C.
Hope my advise is tried.
Hadi Khosravi
- Tehran, Iran
---
2007
A. There are 2-pack liquid cold seals available which help overcome the greenish tint that can be seen on anodising from using powder products. 2-pack product allows for better control of fluoride concentration.
Peter Proctor
- Milton Keynes, Bucks, England
---
October 1, 2012
A. Hi,Salam to all of you,

Mr. Noor:
Aluservice cold seal ALS-62 is very old product; try new product for cold sealing ALS-64.
For the problem of greenish shade, I'll suggest that you must use D.I water before cold sealing rinse.
Also you have to anodize aluminum at low current density, (1.0-1.2 A/dm2).

One important thing, Mr. Noor, you can practice cold seal at even 3-3.5g/l.
If fluoride is too low then you can add Ammonium bifluoride or hydrogen fluoride.
But after putting that in, you have to stabilize pH by adding ammonia.
I'll recommend to you strongly that you never ever use caustic soda for increasing the pH.

Best regards,
Azeem Khan
- Karachi Pakistan
---
July 25, 2013
A. Dear Noor,
I think you miss some points:
1- your free fluoride content is too high. 500 ppm is normal.
2- if you anodize 20 microns, cold seal duration must be 20 min.
3- (most important) you must check laboratory details, especially check fluoride promptly; it may be faulty. Check calibration solutions run normal. Also check calibration solutions. Because every time fluoride consumption is higher than nickel.

Sincerely,
Alaattin Tuna
- Sakarya, Turkey
---
---
September 21, 2010
Q. Dear sir:

Anybody know how to check sealing on aluminium profile?
Haider Luqman
manufacturing Aluminium profile - lahore, pakistan
---
October 1, 2012
A. Hi,Salam to all of you,

Mr. Haider:
You can check cold seal quality by performing a dye spot test, or one more thing that you can easily do --
take one board marker, after final finishing, make a mark on profile, then sweep it with dry cloth.
If it is removed immediately, you can think cold seal quality as good and vice versa.
I am also from Pakistan and doing my job in Karachi, in Pakistan's first aluminum extrusion company.

Best regards,
Azeem Khan
- Karachi Pakistan
---
July 17, 2013
Q. Assalam O alaikum! Sir, I want to know about sealing bath. My sealing bath after sealing profiles produced a powder or black stain on Aluminium Profiles. Ii want to know about this problem? What should I do? Please tell me, I am very concerned about that, and please offer me a solution immediately. Thanks.
Muhammad Jawwad
- Karachi, Pakistan
---
July 17, 2013
A. Peace and health to you, Muhammad.
We assume that you are doing Type 2 sulfuric acid anodizing. Are the profiles dyed? With organic dyes? What kind of seal are you using -- a cold nickel seal or hot DI water maybe? The problem is very broad and difficult to address without some specifics. Thanks.
Regards,
Ted Mooney, P.E.
finishing.com - Pine Beach, New Jersey
Striving to live Aloha
---
---
July 21, 2013
Q. I use the cold nickel seal for aluminium profiles, and I use the sulphuric acid anodizing. Thanks.
Muhammad Jawwad
[returning]
- Karachi, Pakistan
---
August 3, 2013
A. Dear Jawwad, you are using nickel based cold seal, the reason for the preparation of powder after sealing is from different things.
1. you, first of all check your pH of the bath,it may be too high or too low.
2. check your rinsing bath water, before sealing and after sealing,
3. the nickel content may be too high.
regards.
Hafiz M Azeem Khan
- Karachi, Pakistan
---
---
January 23, 2014
Q. Hi All,
I am producing anodized aluminium using sulphuric acid anodizing. I have recently had issues with my sealing bath becoming cloudy and some parts are showing a sort of yellowish hue and the seals are starting to fail. I am rather new to anodizing and I am not entirely sure what is causing this issue. I am running a Nickel fluoride cold seal followed by a medium hot rinse bath.
Specs for the cold seal are:
Temperature: 86 - 90 °F
fluoride: 550 - 650 ppm
Nickel: 2 - 25.% v/v

The rinse for the cold seal is maintained at tap water pH and temperature and the medium hot rinse is maintained at a temperature of ~165 °F and pH 6.

I have had very good sealing in the past; however, over the past few weeks my bath started to get cloudy. It was really clear before.

For pH adjustments we use caustic. Also, we have been running lots of tin-based electrolytically coloured parts using only a single rinse. Sometimes the rinse gets really dirty and I was wondering if a carry-over of the ions may be affecting my cold seal?

Please help!
Junior Reed
- Mississauga, Canada
---
April 5, 2014
A. POWDER COMING AFTER SEALING MAY BE REASON YOUR ANODISED COMPONENT OVERANODISED. CHECK TEMPERATURE OF SOLUTION, VOLTAGE AND H2SO4 CONTENT.
ANIL KANODIA
- surat,gujrat,india
---
April 7, 2014
A. Junior, I'll admit, I have no experience in working with cold seals, however, I definitely see a flaw in your rinsing technique. The rinse prior to sealing should definitely be clean, preferably DI water. Dragout of tap water (and in your case, heavily contaminated tap water) definitely isn't good for subsequent processing baths in any part of the process. Secondly, and again, I know little of cold seals, but is sodium hydroxide recommended for pH adjustments? I've worked with mid temp, and high temp seals throughout my career, and have always used ammonium hydroxide.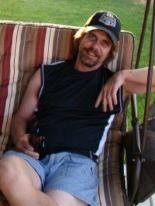 Marc Green
anodizer - Boise, Idaho
---
---
June 25, 2019
Q. When using the cold sealing process of the aluminum sections a layer appears on the sections, and during the packaging process appears normalized and the sections need to be cleared.
Our bath temperature 19 °C, Concentration 5 g/l, pH 6.5, free fluoride 900 ppm. We are producing 20 micron silver finish. Help us to solve the problem
adib ALMASRI
madar for aluminum - damascus -syrian arab republic
---
July 2019
? Hi Adib. It would probably be helpful if you sent photos to for posting here. I don't think we readers have much feel for this 'layer' you are mentioning. Some sort of a salt stain perhaps?
Regards,
Ted Mooney, P.E. RET
finishing.com - Pine Beach, New Jersey
Aloha -- an idea worth spreading
---
---
July 19, 2019
Q. We are using nickel acetate based cold sealing process for sulphuric acid anodizing. We have faced a problem of bloom effect over profiles and we thought of having sealing chemical contaminated and we have prepared new cold sealing bath solution on the range of 6 gm of nickel and observed fluoride content of above 1400. We are facing the problem of powder formation over profile once it is cleaned of waste it is not getting removed, those powder marks getting visible again. What would be the problem on this how to overcome, suggestion pls.
rathinakumar balasekaran
Anodizing - Tamilnadu,India
---
July 26, 2019
A. You prepared too high concentration in cold sealing bath, either nickel and flouride value. Ni+2 concentration should be 1,5-2 gr/lt and fluoride concentration should be 450-700 ppm. Also another important value is pH and it should be 6-6,5. If you ensure these values, probably you won't have any problem during production. But your bath values had became out of tolerance. So you will see powder or greenish surface if bath operates at these values. Also another piece of information: a high fluoride ion concentration requires a lower operating temperature and/or a shorter sealing time and higher pH than 7.
alaattin tuna
- TURKEY,sakarya
---
---
September 12, 2019
Q. After sulfuric acid anodizing, I do cold sealing at ambient temperature. In sealing tank, I use Chinese chemical for sealing where Ni2+ concentration is 1.3 g/l. Now it shows a problem where solution pH rises gradually. To control the pH it requires more Acetic acid. Please suggest how can I stabilize the pH in the tank solution.

Kamru,
Kamruddin Kamru
Nikki thai Aluminium Ind.Ltd.bd - Dhaka, Bangladesh