topic 26515
Brush finishing stainless steel
(2004)
Q. I am fabricating a 3 foot railing for a bridge. The railing will be very similar to the everyday stair or walkway wrought iron railing. I would like the railing to match my barbecue that has a brushed stainless steel finish. I am assuming that I should use stainless steel material for strength as opposed to Aluminum. I am going to use round tubing, 1 1/4 dia., and 3/4 dia. How do I get the finish of raw stainless steel tubing to have a nice brushed finish? Is it a plating or good ole sandpaper and some type of finish coating. I have zero knowledge regarding this.....
Thank you,
John Rushton
Hobbyist - Phoenix, Arizona
---
(2003)
A. Brush finishes are indeed done with sandpaper (or artificial sandpapers like Scotchbrite). Usually, though, they are not done in thin swaths by hand or with hand-held sanders, but with a wide belt (up to several foot wide) and one quick scrrrittcchh. These sanding machines are sometimes called "Timesavers" =>
because that is one of the most popular brands.
On small parts you may be able to do alright with a quick scrrrittcchh from a hand-held belt sander, but on a long part I think you will find it hard to not have bands where the scratches overlapped.
Ted Mooney, P.E. RET
finishing.com
Pine Beach, New Jersey
---
(2006)
A. I run a small fabrication shop, and deal with stainless on occasion. It will wear out sanding discs quickly but they will work to remove the mill scale. Use 60 grit as any coarser will leave scratches that are very difficult to remove. The 60 grit will also remove grinder marks. Don't let the metal get overheated, as this could affect the final finish characteristics including corrosion resistance. Then work through 80, and 120 grits. I use an angle grinder, and small right angle grinder on flat surfaces. Then start with scotch brite pads beginning with the coarse and working up to the blue or grey for the highest finish. These I also mount on the angle grinder with a 5" hook and loop backer pad, or for the mini grinder I use the 3M roloc pads in 3" or 2" diameter (these also require a special 1/4" arbor backer pad, but you can use the 2" backer for the 3" pad with success especially in high contour areas). All available through MSC, Grainger, or Mcmaster Carr, and online. I spray WD-40 [linked by editor to product info at Amazon] on the work while sanding and polishing with the scotch brite pads. As a final touch hand rub the steel with a square pad of scotch brite and wd-40 then wipe clean.
This will leave uniform scratches and will give a consistent appearance. If you are making a tubular railing that isn't arched, then before welding on any posts or brackets you could polish the piece by chucking it in some way to a drill and supporting the other end in a wooden block and then hold abrasive strips or the grinder for that matter over the spinning work. this will leave scratches that are oriented in the short direction but you go up through the grits this way and then hand sand lengthwise after.
Will Eakins
- Bloomfield, Connecticut
---
September 16, 2009
A. A quick and easy way to put round brushed grain lines onto s/s round tubing is get old hand belt sander (wood or metal is fine).
1) Flip the abrasive belt inside out so the abrasive is on the inner surface.
2) Clamp the tubing in a vise horizontally
3)Put the reversed abrasive belt over the tubing (so that the tubing is now going through the belt.
4) Put the DRIVE wheel of the belt sander through the other end of the abrasive belt (Note: the inner abrasive side of the belt will be contacting the drive wheel so it is best to use a sander with a rubber drive wheel)
5) Pull the sander toward you to taught (reduce slack) the belt.
6) Pull the trigger on the sander slowly and work it over the length of the tubing.
7) Be careful and learn the movement of this rig. After a little practice you should be able to do a pretty good job.

We use a modified version of a sander with release/reconnect belts to to touch-up and process handrails on site. Works really well.

All this being said if the handrail is straight with no bends or welds on it yet. Chuck it in a lathe (couple hundred RPM) Then use the belt sander on it with the two set to rotate in opposite directions. Work your way down the length.

We use this method for 20 foot lengths of Schedule 40 2" pipe with no problems.
Cliff Kusch
electropolishing shop - North Vancouver, British Columbia, Canada
---
May 20, 2010
Q. Would the same process for sanding the flat surface above work for an unfinished aluminum angle? I have brushed aluminum and would like to match that finish. thanks!
Clarinda Bisceglia
- San Mateo, California
---
January 12, 2011
Q. How can a uniform look of #4 brushed finish be achieved while applying the finish over stainless steel gauge sheet and stainless steel plate. Is there a reason why the finishes shouldn't look the same? How can finish roughness be controlled?
George Hauner
architect -
NYC, New York
---
January 30, 2013
Q. I am looking at various brushing processes on a stainless product and the question keeps being asked "how much material is removed during the brushing process?" Is there a formula to calculate this or some rule of thumb (i.e., brush time x pressure)? Thanks.
Brian Chisholm
- Port Huron, Michigan
---
February 14, 2013
A. If you got a reply from me privately ignore this. I cannot answer your question without knowing more about what you are trying to accomplish. Also all mechanical systems have different materials of construction to affect surface finishes, plus there is the factor of applying pressure to the transfer media to the part or vice versa.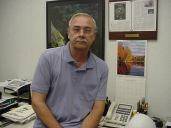 AF Kenton
Nova Finishing Systems Inc.
Hatboro, Pennsylvania
---
---
April 19, 2013
Q. Working on a stainless steel box 14 gauge (.090). It's 19' X 16" x 12" with 3 doors. TIG welding very low heat works great -- but how do you keep this stuff from a heat stain (weld) and warping? And then how to replace or redo the brush finish? Thanks for any help.
Jerry Snow
- Beaumont, California, USA
---
April 22, 2013
A. Sounds like you are going to have to use a hand held wheel system to remove the discoloration. Maybe try a wire brush wheel. Try the alum composition brushes first Maybe a coarse non-woven wheel can also achieve the results. Hopefully you can achieve the results you are looking for in one step.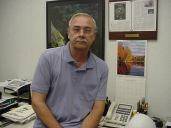 AF Kenton
Nova Finishing Systems Inc.
Hatboro, Pennsylvania


This public forum has 60,000 threads. If you have a question in mind which seems off topic to this thread, you might prefer to Search the Site