Where the world gathers for
plating, anodizing, & finishing Q&As since 1989
How is PVDF Coating Done?
-----
Q. Hi,
Looking for some help/advice if possible.

I have a PVDF coated honeycomb panel which needs refinishing due to surface damage.
It's mounted on a wall and cannot be removed.
I've tried conventional re-spray techniques with anodised automotive paints, but this gives me a really bad bloom at angles between 0-45 degrees
Any suggestions on products/different technique to use?
Many thanks.
Alex Watson
- Vancouver BC
July 29, 2022
---
---
---
Closely related historical posts, oldest first ...
2003
Q. Please let me have the details of the easiest & cheapest way to get the PVDF coating on aluminum sheet and m.s. sheet. I am interested in architectural & industrial coating suppliers.
SACHIN KHARATMAL
manufacturer of electroplating & powder coating plant & machinery - MUMBAI, MAHARASHTRA, INDIA
---
2004
A. PVDF can be applied to the surface in three ways:
Solvent copolymers are dispersed in a semi-solvent. Dissolved in a unpleasant solvent (dimethyle acetamide solvent).
Fine powder used for dip coating.
Electrostatic coating.
Mahesh D. Gupte
- Ahmedabad, Gujarat, India
---
---
2006
Q.
1. what is meant by PVDF coating?
2. what are its raw materials?
3. what is its process of manufacturing?
4. what are its properties?
5. what are its end uses?
Nitin Dadarao Gade
student - Pune, Maharashtra, India
---
July 30, 2008
Q. Send me all basics to consider related to PVDF coating in various materials mainly ACP. Key points of base coat selection, colour coat procedure, various machine settings, speed settings, and material/square area paint calculations, etc.
SP Suresh Kumar
- Dubai,UAE
---
July 31, 2008
Hi, Nitin, welcome to the forum, cousin. PVDF means Polyvinylidene Fluoride, a thermoplastic fluoropolymer used for very robust paints and powder coatings.

Hi, SP. The readers are usually generous in helping both with both highly specific questions that can be answered in a couple of paragraphs, as well as by offering quick introductions to a technology, and suggesting books and references ... but please be a little bit realistic :-)
What you are looking for would require a full week training course plus a 300-page book for continuing reference. You can't expect strangers to spend two weeks writing a customized booklet for you, and free of charge no less :-)

Please go to your library and obtain a couple of books about PVDF coatings for an introduction to base coat selection, color coat procedures, machine settings, speed settings, area calculations, material selection, etc., and then post any detailed questions you may have about your own experience with the process, or anything that the books failed to mention, and I'm confident you'll get lots of good help. A general guideline is if the answer you want will be a hundred times as long as the question, you're dreaming if you expect free help of that sort :-)



Good luck and Regards,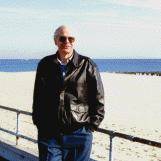 Ted Mooney
, P.E.
Striving to live Aloha
finishing.com - Pine Beach, New Jersey
---
---
December 20, 2010
Q. Hello!

I need some info on the PVDF coating, I have a requirement where the aluminium panel has to be coated with PVDF. But the standard Aluminium panels available in the market is Polyester coated.

Kindly let me know which is better?
Does the polyester coating consist of some percentage of PVDF? and how do you compare PVDF with Polyester coating?
Abdul S.
QS - Dubai, UAE
---
December 22, 2010
A. Hi, Abdul.

PVDF is a rather exotic fluoropolymer and is clearly "better" for long-term outdoor use. Architectural sheet metal that is painted with Kynar or Halar (two brand names) is typically guaranteed for 20 years of outdoor exposure -- far longer than when painted with polyester powder coatings.
Regards,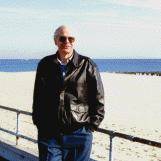 Ted Mooney
, P.E.
Striving to live Aloha
finishing.com - Pine Beach, New Jersey
---
---
April 30, 2012
Q. What is the method to test whether the color coating on aluminum is PVDF?
How to do the testing?
Mrs.Kanjana Paksakul
- Bangkok, THAILAND
---
---
June 19, 2012
Q. Can you tell me the difference between PVF2 paint finish and PVDF finish?
Hugh Mackay
- United Kingdom
---
June 19, 2012
A. Hi Hugh.
I believe they are the same thing. My understanding is that PVF2 is just an acronym that came from the chemistry field rather than the coating field.
Regards,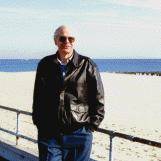 Ted Mooney
, P.E.
Striving to live Aloha
finishing.com - Pine Beach, New Jersey
---
---
April 23, 2013
Q. Which process is longer lasting on Steel: Plating or PVDF coating or Powder coating?
Is there a process called Metal Patination? If so is it similar to plating?
Alwyn John
- Doha Qatar
---
April 23, 2013
A. Hi Alwyn. "Metal patination" is a bit vague, but in general it probably means to apply a "patina" (an aged look) to the metal. For example, if the item is copper, to apply a coating that either ages the copper by causing it to form some copper salts, or which includes a copper salt. The term usually applies more to copper, brass, and bronze than to aluminum or steel.
Plating means to apply a metallic coating via electrodeposition. There are many metals and alloys that can be plated, but it is rare to expect plating to last as long as a good paint job in the absence of abrasion. As already mentioned, PVDF is an expensive and long lasting coating. I hate to use the word "better" because everything depends on the specific situation, but PVDF is more expensive and usually much longer lasting than other paints.
Regards,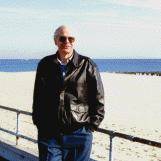 Ted Mooney
, P.E.
Striving to live Aloha
finishing.com - Pine Beach, New Jersey
---
---
April 23, 2013
Q. The application of majoon / putty to cover welding joints has no effect or reaction in applying PVDF coating? Is it possible? Will there be a shadow effect afterwards?
Ronmel Palacios
Technical Engineer - Kuwait
---
---
June 19, 2014
Q. Dear concerned...

What all set up is needed for this PVDF coating? I mean about booth, oven, etc.?
Will it cause any variation when it is coated for high metal thickness material (i.e., Avg. of 2-3 mm thickness GI sheet)?
rahul rajagopal
- UAE, Ajman
---
Hi Rahul. The GI should be properly pretreated; zinc phosphatizing is probably appropriate. It's probably not practical to apply 2-3 mm with wet paint, so you are probably talking about powder coating. To my limited knowledge, powder of this thickness is more appropriately applied in a fluidized bed than by electrostatic spray.
Regards,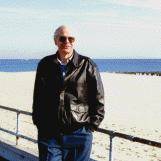 Ted Mooney
, P.E.
Striving to live Aloha
finishing.com - Pine Beach, New Jersey
---
---
October 23, 2014
Q. DEAR ALL

I have done PVDF Electrostatic coating but the surface is spongy. Does anyone know why?

Ciamak
CIAMAK GHAHREMANI
- DUBAI, UAE
---
October 2014
Hi Ciamak. A picture is worth a thousand words. Please send a good photo or two so people can clearly understand what is not acceptable with the finish. Also, please tell us whether this is liquid electrostatic coating or powder coating.Thanks!
Regards,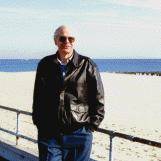 Ted Mooney
, P.E.
Striving to live Aloha
finishing.com - Pine Beach, New Jersey
---
---
Recommended PVDF coating thickness for external cladding?
January 24, 2015
Q. Hi,

What is the recommended PVDF coating thickness for coils of 0.5 mm thickness going to be used as external cladding?

Thanks,
Malik
Malik majali
- saudi arabia
---
February 4, 2015
Q. What does PVDF coating mean?
How is it coated?
Abdul Azeem
- Qatar
---
February 2015
A. Hi Abdul. In view of the previous responses, I don't immediately understand your questions ... they seem to be already asked and well answered. Please try your best to frame your question in terms of the answers that were already offered so we can understand what difficulties you are having in understanding. Thanks!
Regards,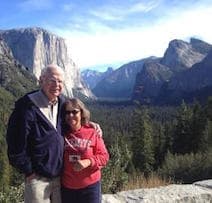 Ted Mooney
, P.E. RET
Striving to live Aloha
finishing.com - Pine Beach, New Jersey
---
February 20, 2015
A. The first question [Malik's]: 0.75 mils for the PVDF topcoat if coil coated.

Second question [Abdul's]: I take it you want a more general description of PVDF rather what it is chemically.

Coatings, like many things, can have a hierarchy determined by end use. For the end use in the painted siding or roofing industry, PVDF is the premium product. This is followed by urethanes, silicone polyesters, and polyesters. Many manufactures will give a 40-year warranty for their PVDF product for this end use. In my industry it is applied on coils of various substrates including HDG, galvanneal, aluminum.
Ronald Zeeman
Coil coating - Brampton Ont, Canada
---
January 26, 2016
! Hello,
0.75 mil thickness is too much. I think you mean 0.075 mil or 75 micro. Isn't it?
Pouya Etemad
Alumgostar - Tehran, Tehran, Iran
---
January 2016

Hi Pouya. In the USA, "mil" means 1/1000 of an inch. So .75 mil means .00075", and would be equal to 19 micrometers.
I do not know enough about PVDF coatings to challenge Ronald's suggestion, but I think it's the right order of magnitude (the right number of zeros).
Regards,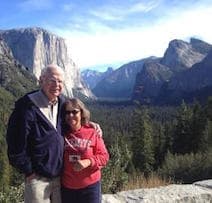 Ted Mooney
, P.E. RET
Striving to live Aloha
finishing.com - Pine Beach, New Jersey
---
---
October 23, 2015
Q. What is the difference in process for applying PVDF coating on 4 mm thick Aluminium composite panel from aluminium coil sheet and 2 mm thick Aluminium solid panel with cutting sheet size 4 ft x 8 ft? And done by same coating supplier and same color code?

Any difference in the visual appearance when these 2 different panels are put side by side?
Gordon Lean
- Kuala Lumpur Malaysia
---
Hi Gordon. I don't think you can take a qualitative issue like "any difference in the visual appearance" and quantify it to a yes/no answer. Are you implying that one item (the coil) is roll-coated with wet paint while the other is powder coated?
Regards,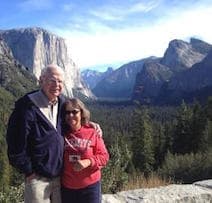 Ted Mooney
, P.E. RET
Striving to live Aloha
finishing.com - Pine Beach, New Jersey
---
November 1, 2015
Q. Hello

I am trying to get my external fence PVDF coated ... can it be done on MS /Steel rather than Aluminum?

sandeep
sandeep gosain
- delhi, India
---
November 6, 2015
Q. Hello, can anybody tell me how to test if the coating material on any metal surface is of PVDF?.

I tried to heat the coated metal surface with a cigarette lighter, the coating was intact with only black sooth on the surface which I rubbed with my fingers to find that the coating material was below was intact.

Is there any other way to instantly determine if the coated material is of PVDF?
Sameer Jadhav
- Thane, Maharashtra, India
---
---
Painting over Kynar 2605
May 24, 2016
Q. My shop is experienced with wood refinishing but I am being asked to change the color of a large window & door job. These are extruded aluminum finished with Kynar AAMA 2605 70% PVDF. I tried it some years back & was very frustrated & disappointed. We aggressively hand sanded the windows and applied a recommended 2 part epoxy primer & paint. I would have to research back to the exact specs but it did not adhere well, the primer or the paint. There were also issues with the paint bubbling. The factory Kynar behaved like teflon. Would I be most secure if I blasted to bare metal? What type of blasting considering the glass? I want to re-apply a Kynar finish. Advice please.
mark Knull
Owner - Hershey, Pennsylvania USA
---
---
September 27, 2016
Q. Hello - We manufacture extruded aluminum trims for plaster and drywall applications as well as custom trims in galvanized steel, 304 stainless and copper. We have done many orders using Kynar or Duranar (fluoropolymer) coatings on the aluminum trims. We have been told by the licensed applicator that they do not spray Kynar on galvanized steel.

I now have my first request for PVDF coating on some common galvanized plaster trims. Can PVDF be sprayed on galv. steel and have the longevity that has been discussed?


PVDF
P.S. - My Kynar applicator has never heard of PVDF.
Bill Horton
- ANAHEIM, California USA
---
September 2016
A. Hi Bill. I'm quite confident that Kynar is a brand name of PVDF coatings even if your Kynar applicator hasn't studied the chemical nature of Kynar coatings :-)
My understanding is that alkyd paints are incompatible with galvanizing because it can saponify them, with the resultant soapy layer offering very low adhesion. I wouldn't have suspected the same problem with PVDF coatings, but I don't actually know enough about their formulation to know whether they will stick to a properly zinc phosphatized galvanized finish or suffer the same problem. Hopefully another reader will know :-)
Regards,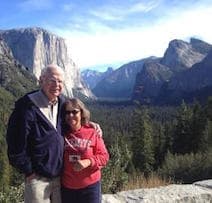 Ted Mooney
, P.E. RET
Striving to live Aloha
finishing.com - Pine Beach, New Jersey
---
January 2, 2017
A. Hi Bill,
Adhesion and cosmetics could be a problem short or long term unless the existing zinc is removed. The applicator probably understands the risk and does not want to "go there".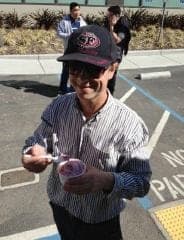 Blake Kneedler
Feather Hollow Eng. - Stockton, California
---
---
Defective PVDF coated GI sandwich panels
January 18, 2017
Hi,

I have completed a project with PVDF coated sandwich panels color 9007.

After a while, I noticed that the coating is getting ripped from the GI metal sheet. What is noticed is that this is happening only in the angles of the formation as shown in the photos attached.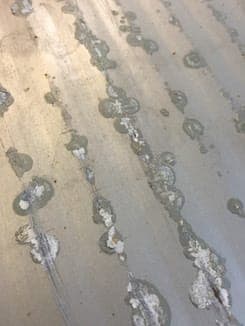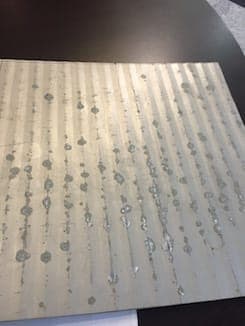 (Click graphics for higher-rez versions)
The weather is hot and humid.

Any advice about the possible reason?

Thanks.
Ahmad Walid
- Kingdom of Saudi arabia
---
January 2017
A. Hi Ahmad. I think the reason you see the pattern you see is because the panels of the sandwich are probably only touching, and only glued, there -- there is no adhesive elsewhere to pull off anything. But it does look like the galvanizing is suffering from white rust. Unfortunately, these observations probably don't get you any closer to solving the problem. Sorry.
These two pictures are of the same panel (I've been working on jigsaw puzzles too much lately and couldn't help seeing it). Is there a picture of the "opposing panel", the one with white rust and from which the galvanized coating we are seeing here was ripped?
Regards,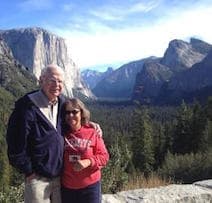 Ted Mooney
, P.E. RET
Striving to live Aloha
finishing.com - Pine Beach, New Jersey
---
---
February 28, 2018
Q. How do you test a surface to see if the coating on it is PVDF?
Denis R Goulet
Permaguard Coatings, LLC - Cape Coral, Florida
---
A. Hi Denis. Sorry, I don't know. But that's at least the 3rd time the question has been asked on this thread, so I hope that somebody who knows will get back to us! :-)
Regards,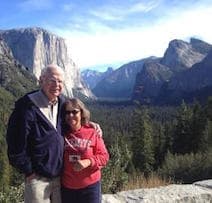 Ted Mooney
, P.E. RET
Striving to live Aloha
finishing.com - Pine Beach, New Jersey
---
May 14, 2020
A. I wish to write an answer for the above question of
"How do you test a surface to see if the coating on it is PVDF?"
PVDF is highly reactive with Sodium Hydroxide; i.e., PVDF gets Dehydrofluorination (HF removal) and turns Black color. This may be used to test whether the coating is PVDF or NOT.

VIJAYAKUMAR ELUMALAI
- Chennai India
---
---
July 16, 2019
Q. I am an architect and we recently specified vertical corrugated metal panels with a PVDF coating for a project and the panels were installed on a pre-engineered structure. The owner does not like the selected color and is expecting the surface to be painted in the field to match another color. What are the options in preparing or scarifying the surface for paint? And what kind of paint shall we use? We know the panel manufacturer will void the warranty once we alter the surface but we need to know our options.
Drew White
Axis Architecture - Indianapolis, Indiana USA