Where the world gathers for
plating, anodizing, & finishing Q&As since 1989

Jump to this related thread:
• Topic #3778 "Problems in Nickel (& nickel-chrome) plating on Zinc Diecastings"
• Topic #31166 "Allowable metallic contamination in nickel plating bath"
• Topic #41906 "Dummying" an electroplating bath?"
• or continue with -----
How to remove Zinc from Nickel plating bath
Q. Good afternoon, I am having problems in my nickel bath -- it is presenting an opaque tone, gray to be exact. I made hull cells and it has zinc metal contamination, I am giving electrolysis treatment and I lowered the pH to 3, I cannot make it shine. My pieces are made of Zamac, which is 99.8 zinc, any help to eliminate this contamination, please.
Marco Antonio
- Mexico
July 25, 2023
? Hi Marco,
A vital first question: you are copper plating the Zamac before attempting to nickel plate it right?

Although there are a few proprietary nickel baths designed to strike Zamac, I think that trying to directly plate Zamac in a conventional nickel plating bath doesn't work well.
Luck & Regards,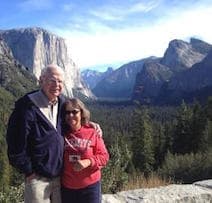 Ted Mooney, P.E. RET
Striving to live Aloha
finishing.com - Pine Beach, New Jersey



A. Hello, Marco!
You won't get a shiny deposit with a pH of 3,0. You need to raise it to at least 3.8 ~ 4.6. You can rise it with, ideally, nickel carbonate or, if not available, caustic soda.

Also, could you explain how are you doing the electrolysis treatment and send photos of your hull cell?

Since you are working with zamac, it is normal to have some (not much) zinc contamination in your bath. It's no use trying to lower it to zero contamination if it is not affecting your parts. There are some proprietary additives that can codeposit zinc with nickel and deal with a small contamination. I use them all the time, specially in barrel electroplating. In my experience, it's cheaper to keep producing instead of stopping to do lcd electrolysis all the time.
Hope it helps,
Pedro Franco
- Nova Friburgo, Rio de Janeiro, Brasil
July 31, 2023
---
---
↓ Closely related postings, oldest first ↓
---
---
Q. Hi. I am trying to remove zinc from a nickel sulfamate bath.
I've tried dummy plating but I can't seem to lower the level. It is at about 300-350 ppm. Any ideas on how to remove it or about what I might be doing wrong with my dummy plating attempts? I'm running the dummy plate at ~5ASF. I have tried dummy plating as is, and with 3ml/liter H2O2, and at low pH's (2.5).
Any help would be appreciated.
JD Kronicz
- Hanover, Pennsylvania
1999
A. Dear Mr Knonicz ,
I trust that you are using a corrugated cathode?
Try the following: Get the pH up into the 3 to >4 range, reduce the current density to approx. 2 ASF and plate for at least 12 hours (preferably 24) which must be continuous. The longer you plate, the better. Regards,

John Tenison - Woods
- Victoria Australia
---
A. Dear Mr Kronicz,
Follow John's advice regarding use of corrugated sheet, and get the average CD down to 2 ASF, etc. -- these are very important for effective removal. That level of zinc contamination is abnormally high (from my experience) Have you identified the source? If not, the source of contamination may still be in contact with the solution, and thus as fast as you dummy zinc out, it is being re-introduced :-(
Some suggestions based on experiences: Once saw a situation where a foreign anode material got into a basket. Don't know how it got there, but it was the problem. If you are plating a substrate which is high in zinc, have you removed any parts from the bottom of the tank? A few parts dissolving on the bottom of the tank can produce high levels of contamination. Once had a situation where a customer had received an off-spec grade of activated carbon ... it was high in zinc. Use of this carbon on the filters produced an abnormally high level of zinc contamination in the nickel plating solution. If your source of zinc contamination has not been identified and eliminated, the source may not be readily obvious, as in our case of the carbon. This took a few days of investigation before we decided to check the carbon (actually we were running out of things to check). Trust the above gives you some ideas. Regards,

Ken Lemke
Burlington, Ontario, Canada
---
A. Kronicz, I agree with both John and Ken. You added 3 ml/L H2O2 and used 5 ASF to remove zinc from nickel solution while the pH value of your bath was as low as 2.5. This method is efficient only when pH is higher than 4.0. In most efficient cases, pH is in the range of 4.5 to 5.5. It is recommended to raise pH using nickel carbonate. Then you have to investigate the source of zinc contamination so that you can eliminate the contamination.
Ling
Ling Hao
- Grand Rapids, Michigan
---
A. I agree with the 2 ASF. Would increase the agitation and dummy every night and weekend until you got it down.
James Watts
- Navarre, Florida
---
A. I agree with Ken that 350 ppm of zinc is quite unusual but I do remember such a high figure in a nickel plating solution that was dedicated to zinc die casting. It took more than a week to reduce the zinc level . The source of this high concentration of contamination were zinc parts at the bottom of the tank. As the concentration of the zinc is high, you can begin the plating out at quite high current density like 1 amp/dcm2. In case you perform a Hull Cell test you will observe that even at 1.5 amp/dcm2 the deposit is still black. After one day of dummying you can reduce the current to 0.2. You can observe the colour of the corrugated cathodes -- when it starts to get bright, reduce the current. Avoid parts from the corrugated cathodes from falling back into the plating tank. It is a good practice to finish the dummying process by plating for 30 minutes at 2-3 amp/dcm2.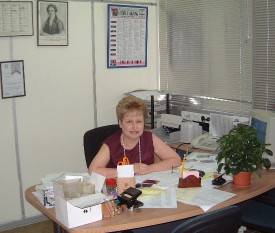 Sara Michaeli
Tel-Aviv-Yafo, Israel
---
---
Multiple threads were merged: please forgive repetition, chronology errors, or disrespect towards other postings [they weren't on the same page] :-)
---
---
Q. Dear Sir,
We are facing problems due to Zinc in the Nickel Sulphate Solution. Kindly suggest something to sort out our problem.
Sir, Thanking You in advance.
Abhishek Goel
- Kota(Rajasthan), India
2002
---
A. Hi Abhishek. If diecast parts fall off the racks, remove them immediately. Per The Canning Handbook, reduce the pH to 4.0; add 1 ml/l of H2O2 peroxide 130 volume; plate out at 20 ASF with vigorous agitation for 4 hours minimum. Please post further details with any additional questions. Thanks!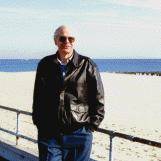 Ted Mooney
, P.E.
Striving to live Aloha
finishing.com - Pine Beach, New Jersey
---
Q. Dear Sir,
We are in the business of Nickel plating in India. We have Nickel Sulphate crystals but the problem is that they contain Zinc also. Sir, we require to remove this zinc component from Nickel sulphate Electrolytically or by precipitation method. The specification for Nickel Sulphate crystals is: Ni-19.6% Zn-1.5% Fe-0.05% Kindly suggest the process details so as to sort out our problem.
Thanking You!
Kind Regards,
Abhishek Goel
[returning]
- KOTA,RAJASTHAN, INDIA
A. In my opinion the best thing to do is electrolytic purification (dummying). An average current density of 0.2-0.4 A/dm2 should be enough.
Kind regards,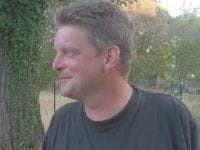 Sjamp van Esch
- Eindhoven, The Netherlands
---
A. I'm not sure that the following idea is applicable to the problem (1.5% Zn is a lot) but it might work. It would be nice to hear some feedback about a possible solution to the problem of Zn contamination in nickel baths that I worked out for a client, once, but that he decided not to implement. It did work nicely in Hull cell testing.
It's this: transfer the bath to an auxiliary tank, add nickel carbonate to the solution, and agitate it well for 4 - 6 hours. Then filter it back into the tank. The idea is that zinc carbonates and hydroxides precipitate best several pH units below nickel carbonates and hydroxides, and that the zinc will deposit out on the particles, or be removed by co-precipitation.
I've always believed that it is better to remove contaminants, either via precipitation or dummying, than to try to compensate for their effects with control additives. But then, I don't run a plating shop; it'd be nice to hear from someone who does.

Dave Wichern
Consultant - The Bronx, New York
---

Hi Abhishek. While I appreciate Sjamp's and Dave's excellent suggestions, I think we might mislead other readers if we left your premise unchallenged --
Starting with highly contaminated nickel sulphate crystals is not how you should do nickel plating :-)
You should buy pure nickel plating solutions from plating process suppliers, then use proper nickel anode material as the source of your nickel :-)
Regards,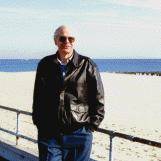 Ted Mooney
, P.E.
Striving to live Aloha
finishing.com - Pine Beach, New Jersey
---
---
Q. Hi,
What exactly does H2O2 do in the nickel sulphate bath? Please consider my lack of knowledge in chemistry.
Thanks,
Reynaldo Arrroyo
- Valencia, Calif, U.S.A.
2002
A. Hi, Reynaldo. Please consider mine as well :-)
But hydrogen peroxide, H2O2, is a powerful oxidizing agent which converts to water and oxygen gas, leaving no contaminants behind. You would add it to a nickel sulphate bath for a couple reasons: to oxidize iron so that it precipitates and can be filtered out; to oxidize certain types of organic brighteners into a form from which they can more easily be carbon filtered. Exactly what peroxide does in helping to remove zinc contamination, I'm not sure.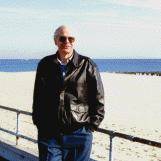 Ted Mooney
, P.E.
Striving to live Aloha
finishing.com - Pine Beach, New Jersey
---
---
Q. Can you please tell me how I can remove zinc from nickel sulphate solution (1000 ppm zinc).
Soya khan
- jalgaon, Maharashtra, India
August 7, 2016
A. Hi Soya. Please tell us what you find questionable or confusing about the answers already provided; please try to keep the thread moving forward. Details, please, of what you are doing and why the advice from the Canning Handbook hasn't helped.Thanks.
Regards,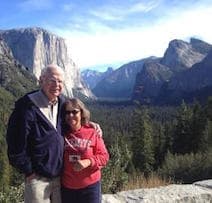 Ted Mooney
, P.E. RET
Striving to live Aloha
finishing.com - Pine Beach, New Jersey
---
---
Multiple threads were merged: please forgive repetition, chronology errors, or disrespect towards other postings [they weren't on the same page] :-)
---
---
Q. When plating out a nickel solution to remove metallic contaminants is it necessary to adjust the pH to any specific value to favour the deposition of zinc or copper? I have been told that pH is relevant but have not found any written references on this subject.
Tony van der Spuy
- Cape Town, South Africa
2005
---
When dummying to remove copper and zinc, a pH towards the high side, say 4.5 -4.8 will help a bit.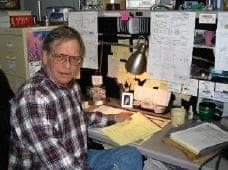 Jeffrey Holmes, CEF
Spartanburg, South Carolina
---
A. Hi Tony,
Of course pH is relevant. At pH 2.7 to 3.5, ions of contaminants of metals like zinc and copper at low voltage/amperage (1V/0.2 amp/dm2) move faster than nickel ion. Hence, dummying at lower pH and lower voltage will give faster effect and remove the impurities of nickel bath.




T.K. Mohan




plating process supplier - Mumbai, India






---

A. Tony,

Use pH 3,5-4,5 and control the pH when dummying the solution because the pH will rise in the nickel solution during the time you are dummying it.

Regards,




Anders Sundman


4th Generation Surface Engineering
Consultant - Arvika,
Sweden



---
A. Tony,

To remove copper and zinc from nickel plating solution current density of dummy electrolysis is more important. Because of decomposition potential, copper and zinc have the tendency to deposit at 0.1 to 0.2 A/dm2.

Regards,
Venkat Raja
- Kitchener, Ontario, Canada