Where the world gathers for
plating, anodizing, & finishing Q&As since 1989
-----
Removing/Stripping Electroless Nickel Plating from Steel
Q. Are there chemical ways of removing electroless nickel plating from steel?
And are there chemical ways of removing tin plate from steel?
The criteria for either system - must not "poison" the surface nor cause loss of steel. And must be quick.
Is there a dye check that can be used after treatment that will show the complete removal of either plating?
Joe Redinger
- Canada
1998
A. Cyanide-based strippers are pretty good at complexing other metals while leaving steel untouched. But if you need something cyanide-free, you might want to talk to a specialist in nickel strippers, like Metalx (Ronatec.us) [a finishing.com supporting advertiser].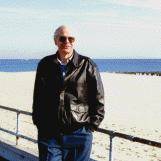 Ted Mooney
, P.E.
Striving to live Aloha
finishing.com - Pine Beach, New Jersey
A. Joe:
You might check with Enthone, they make a line of nickel & E nickel strippers. If I recall correctly it is called "N Strip".
Good Luck
Paul Stransky
- Putnam, Connecticut
A. For high P EN, I like Metalx (Ronatec.us) [a finishing.com supporting advertiser] strippers. Work well and tend to be cheaper and less of a pain to dispose.
James Watts
- Navarre, Florida
Ed. note: We don't suggest brands or sources within these postings ( huh? why?)
, although there are paid ads on the page. We don't think James' posting was trying to say that Metalx is superior to alternative proprietaries ... but it would be nice to remember that Metalx is helping to make this page available to us all, and their competitors are not :-)

Please also see our FAQ on Stripping of Electroless Nickel.
Regards,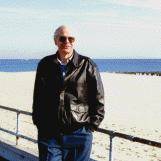 Ted Mooney
, P.E.
Striving to live Aloha
finishing.com - Pine Beach, New Jersey
This is in response to Mr. Redinger's 1997 letter asking whether there's a dye to check if a steel part has been stripped of Nickel or other plating. I post this message for the curious. Generally in time you'll develop an "eye" for when a part is stripped. However if you simply immerse the part in [sulphuric] acid-copper plating bath (without current) the copper will contact plate to the steel through galvanic action and you'll be able to see any non-stripped areas. You can remove the immersion copper film quickly (a matter of seconds) by swishing the part in your strip bath. Regards, Steve Wilcox
Steve Wilcox
- Tecumseh, Michigan
2000
---
---
Multiple threads were merged: please forgive repetition, chronology errors, or disrespect towards other postings [they weren't on the same page] :-)
---
---
Q. I am trying to remove electroless Nickel coating and Copper strike from steel without corroding the steel surface. So far my results are very inconsistent: parts cleaned in the same acid vat never look the same. My acid bath is basically Hydrochloric/Sulfuric acids at 1 to 3 ratio with some surfactants and wetting agents. What am I missing in this process?

Thank you in advance,
Nina
Nina Geller
Memphis, Tennessee
1999
A. There are a number of commercial strippers for electroless nickel and copper. Both immersion strippers and electrolytic strippers will remove the coating without significantly etching the substrate. My favorite is an ammonium nitrate based solution which operates at a pH of about 6 and is quite fast, especially for EN.
Carl Steinecker
Waterbury, Connecticut
A. Best way to remove plating is let the platers do it. We have to de-plate and re-plate more often then we wish to remember. We send it back to the platers. They in turn use proprietary mixes to selectively attack the plating while leaving the base metal alone. Reverse plating is also another option. Proprietary plating removers are mixtures of acids, highly buffered, with selective chemicals to focus the acids on the platings and leave the parent materials alone. More than that, I cannot help, except to point you to some references. I remember several that covered stripping, but it was not my focus and I took no notes:
2. Electroplating 1978; American Society of Electroplaters McGraw-Hill Book Co, NY ISBN 0-07-038836-0
3. Electroplating Engineering Handbook, 4th Edition 1984: L.D. Durney.
4. Electrodeposition of Alloys, Vol 1 (Principles and Practice) 1963: A. Brenner Academic Press, NY CCN 62-13044
5. "The modern electroplating laboratory manual" [affil link on Amazon or on AbeBooks] 1965: I.C. Armet Robert Draper Ltd, Teddington, England No I.D.
University Libraries are godsends of good data. Good luck.
Lee R. Williams
transducers - Costa Mesa, California
A. Dear Sir,
For Stripping electroless nickel from mild steel substrate you can try with mixture comprising 7 parts of nitric acid and 3 parts of acetic acid with /without additives. Care should be taken to check the basis metal often during the stripping process to avoid etching of basis metal.

With regards,
Karthick Duraisamy
- Bangalore, Karnataka, India
2005
---
---
Q. Do you have any suggestions for stripping electroless nickel from a 4340 steel component heat treated to a Rockwell C 50-54 hardness. The nickel plating was applied per MIL-C-26074 [affil link or DLA], class 2 grade B at .0005 to .0007 thickness.
Sam Poutous
Central Point, Oregon
2002
"Electroless Plating"
by Mallory & Hajdu
from Abe Books
or

Affil. Link
Your purchases make finishing.com possible
A. Several products exist as the Enstrip EN of Enthone OMI which is used according to the bulletin. Another very easy and quick way to strip nickel is using 100% nitric acid with 10% of acetic acid as inhibitor. The pieces should be baked to eliminate any trace of humidity to submerge them in the solution without to move it neither to take out it until it is stripped. Note, the pieces should be hung.
Gabriel Ramirez Nuñez
plating - Toluca, Mexico
2004
A. Hi, Sam. Metalx (Ronatec.us) [a finishing.com supporting advertiser] offers their B-9 series of strippers for this purpose. Good luck.
Regards,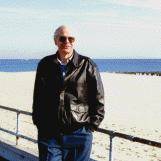 Ted Mooney, P.E.
Striving to live Aloha
finishing.com - Pine Beach, New Jersey



---
---
"Chemical (Electroless) Nickel Plating"
by G. G. Gawrilov
from Abe Books
or

Affil. Link
Your purchases make finishing.com possible
Q. I have successfully plated old motorcycle parts with electroless nickel in the past, however my latest attempt is a failure and I believe it is due to one component still having zinc attached which I was not aware of. The result is that the nuts and bolts that I was plating have come out dull grey.
How can I remove this dull grey layer and successfully nickel plate these parts?
Brian Gainsford
Motorcycle restorer - Slacks Creek, Qld, Australia
April 4, 2011
A. Hi Brian,
EN is a bear to remove chemically. You didn't say what the base metal is or what kind of EN (high phos is harder to strip) and an answer pretty much depends on that. If it is steel I would blast it.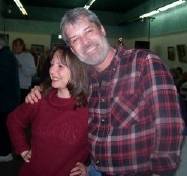 Trent Kaufman
electroplater - Galva, Illinois
Q. Hi Trent, Thank you for your response which I only just noticed.
I am told by the supplier that the nickel is not high phos, but S nickel rounds. The parts are mainly nuts and bolts with a few small brackets. Sorry, I have no idea what steel they would be. I think they would all be too small to blast.
Since I posted my question to you I have mentioned my problem to others and one suggested I plate over what I already have. I have not tried that as I did not want to ruin the new chemical I have left. What are your thoughts on that suggestion?
Thanks again for your time.
Brian
Brian Gainsford
- Queensland, Australia
A. S Nickel Rounds are an anode material, so that indicates that your vendor electroplated nickel rather than electroless nickel. One relatively safe chemical option for stripping would be MetalX B-9+. Overplating is possible, but passive nickel is difficult to chemically activate and would require hazardous chemicals, so I'd hesitate to recommend that you proceed in that direction.

Jon Barrows
, MSF, EHSSC
GOAD Company

Independence, Missouri

Thank you for your reply Jon. The supplier acknowledges he gave me wrong info. The product is not S rounds but the nickel is at 14% (whatever that means). I strongly suspect there is a problem with the nickel supplied as I purchased a new batch. I split this in half and mixed according to supplier instructions. After a proper cleaning and rinsing and using different stainless containers to plate I got the same poor result. The supplier is investigating my suggestion of problem nickel, but as yet no answer.
I have ordered some Metalx stripper and a different electroless kit from a new supplier and will give that a go. Hopefully it will solve my problem.
Thank you again for your interest.
Cheers, Brian
Brian Gainsford
- Slacks Creek Qld Australia
A. One of our standard operations was stripping and replating of worn down parts and tools.

Stripping can be a fairly simple and cost effect operation with the us of B9, tap water, a plastic tank big enough to completely submerge the parts, a titanium (for extended use) fish tank heater and low air or fish pump to agitate the solution.

Process: 1 to 7 days depending on thickness of nickel plating on parts. Mix B9 into water, bring up to 120 to 150f, agitate solution (very low movement of solution needed) and wait checking parts daily. Nickel will turn black and come right off.

Prep of parts recommended by sand blasting to remove any dirt or other material which may cover nickel. Also blasting all parts when removed from B9 bath.

Hope this helps. I personally have stripped thousands of parts this way. On a side note it says B9 is safe with copper this is true but eventually copper will start to pit and break if left uncovered in solution for long periods of time
Sean Leonard
- Novi, Michigan
May 21, 2023
---
---
Multiple threads were merged: please forgive repetition, chronology errors, or disrespect towards other postings [they weren't on the same page] :-)
---
---
Q. I am running an electroless nickel company in Argentina. I have a lot of problems to strip the MP electroless nickel from steel, especially I have trouble with nitrided steel or hardened steel. I would very appreciate if someone can give the composition of a stripping bath for steel. Thanks very much. P.S.:actually I'm using a cyanide solution to strip from steel, but it's too slow (really slow)
Schonwald Emmanuel
- Buenos Aires, Argentina
2000
A. Hola Emmanuel, We strip ENi from Steel (h13) with proprietary products from our suppliers. They are expensive products, but work fast. Try Enthone-OMI's products. Best regards,
Carlos Cielak
plating shop - Mexico City, DF, Mexico
---
---
Q. Sir, I want to remove electroless nickel plating on mild steel; so what is the procedure?
Vikrant Sammanwar
- Pune, Maharashtra, India
October 29, 2013
A. Hi Vikrant. It looks like that question has been addressed repeatedly on this page. Please try your best to frame your question in terms of the answers provided so that we can appreciate what you are having difficulty understanding, or what we may be misunderstanding about your situation. Thanks!
Regards,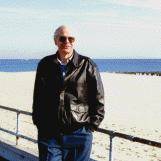 Ted Mooney
, P.E.
Striving to live Aloha
finishing.com - Pine Beach, New Jersey
---
---
Q. Sir,
We are doing High Phosphorus Electroless Nickel Plating for the valve industry about 100 Microns.
Removing the plating is very difficult.
Can you please give the right and fast method.

With regards,
Sakthivel T
- Coimbatore, Tamilnadu, India
June 2, 2015
A. Hi Sakthivel. Please tell us what process you are using which is too slow, or why you feel that the previously proposed solutions are wrong. Thanks!

Your posting has received absolutely no reader response at all -- I suspect it's because people don't want to take the time to post their suggestions, only to have you say "that's what we're already doing, and it's too slow" :-)
Regards,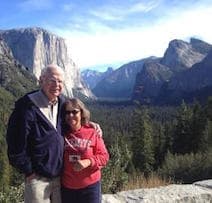 Ted Mooney
, P.E. RET
Striving to live Aloha
finishing.com - Pine Beach, New Jersey
---