topic 2602
Carbonate Refrigeration Equipment
(1999)
I'm looking for some vendors to supply (rent/purchase) some refrigeration equipment to reduce the carbonate levels in our zinc bath. Thanks
Robert Holderman
---
(1999)
Dear Bob ,
I suggest you call Western Equipment Co , 1022 N Sabina street , Anaheim . California . Speak to Chuck Willey .
Best regards
John .
John Tenison - Woods
- Victoria Australia
---
(1999)
Here is a response that just might save you some money. One alkaline zinc user purchased second hand, one milk chiller from a dairy farmer. Every part of the unit is stainless steel, so there is never any attack by the solution.
By appearance, the unit has a compressor unit, plus the cooling vessel which is cylindrical and sits on supports in a horizontal fashion. This unit has been in use for several years and serves the shop very well. The price was, "pretty low," in the words of the owner/user.
Hope this sheds a new light on chilling your zinc solution.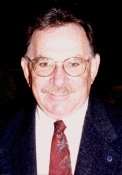 Ed Budman
- Pennsylvania
---
(1999)
The U.S. Army came up with a system that consisted of a stainless steel box you would fill with dry ice and then hang over the edge of the tank. The box was covered with rough metal screening so that the carbonates would stick as they froze out. The box would be removed in the morning and the carbonates would melt off in a tub. This approach would be good if you only have to treat the tank once in awhile. A quick search of the patent literature should turn up more info on this method.
Mike Callahan


This public forum has 60,000 threads. If you have a question in mind which seems off topic to this thread, you might prefer to Search the Site