Where the world gathers for
plating, anodizing, & finishing Q&As since 1989
-----
Scratch marks are appearing in ABS Parts after painting
<- Ed. note: Please describe your situation rather than posting in the abstract What? Huh?
! @R.Sivakumar Hi sir. Anyone knows the solution? Please answer this question because it's a regular problem for small scale industry
Dipak Vilayatkar
- Pune, Maharashtra
August 24, 2022
---

Hi Dipak. Contributing to the question can help resolve it. For example, are you using wet 2000 grit emery paper or something slightly different? Do your sanding marks reappear in 24 hours as well, or perhaps in 2 or 72 hours instead? Are you using 2-pack PU paint and curing at 80 °C for 30 minutes or are your conditions a bit different? You are using ABS not some other plastic?

If your conditions are even a little different it could help people quickly sort out the cause ... please try to expand the conditions under which this happens and we'll be closer to a solution :-)
Thanks & Regards,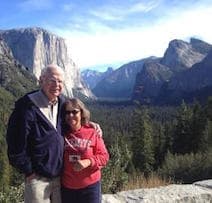 Ted Mooney
, P.E. RET
Striving to live Aloha
finishing.com - Pine Beach, New Jersey
---
! Yes sir we are using wet 2000 grit paper
And our most of the part material is abs and our curing time is 30 min @ 80 deg
Dipak Vilayatkar
[returning]
- Pune, Maharashtra
September 3, 2022
A. Hi again, Dipak. Thanks! The mystery deepens as we wonder why everyone would stick to the same regimen which has been proven to not work :-) Hopefully we'll soon hear of something better, or we'll hear of inexpensive and practical ways to offer more of a cleanroom atmosphere so there are no such dusts lodged in the PU !
Luck & Regards,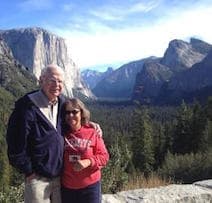 Ted Mooney
, P.E. RET
Striving to live Aloha
finishing.com - Pine Beach, New Jersey
---

Thanks sir for Your Time
Dipak Vilayatkar
[returning]
- Pune, Maharashtra
---
---
Q. We are also painting ABS Parts for motorcycle. Same condition, after the parts are coming out of the oven, scratch marks are appearing on the surface which are not visible at bare parts.

Parts is mirror finished.
Is there any effect if the part surface is too much smooth reason the paint react on it? The paint we use on the part is metallic paint.
Jerome Veloso
Engineer - Manila
October 2, 2022
---
---
---
Closely related historical posts, oldest first ...
Q. We are painting ABS Parts. After the parts are coming out of the oven, scratch marks are appearing on the components which are not visible before the painting. The parts are kept in the oven at a temperature of 80 °C for 35 minutes.
Manoj Maggon
1st tier automotive' - Chennai, Tamilnadu, India
2003
---
A. Manog,

May I ask you a question? Have you tried putting any of these ABS parts in the oven BEFORE doing any painting?

If they then show scratch marks, wouldn't you think that something is amiss with the moulding process?

Food for thought, anyhow.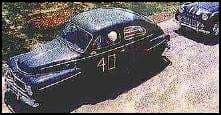 Freeman Newton [Deceased]
R.I.P. old friend (It is our sad duty to
advise that Freeman passed away 4/21/12)
A. Manoj,

The first question that came to me was, what are you prepping the abs with? Are you scuffing the surface before painting? If so, you are using way too coarse of an abrasive. If you are not doing anything to the substrate prior to painting, something is wrong in the molding process that is leaving you with the "big nasty" at the end. try scuffing with a much milder abrasive since abs cuts very easily. Then try putting an adhesion promoter like Bulldog Tie Coat [affil link] on first. This will act as a sealer as well and might fill any small scratches you might have. Then paint as usual. Eighty degrees is really not that hot. That should not be a factor. We bake plastic parts at 160 degrees for 40 minutes and get awesome finishes. Good luck...
Kim Burris
custom paint - farmington utah.usa
A. Dear Mr Manoj,

Your application is not clear, but I will suggest you to change the material you use for painting, since baking is a cumbersome process. I will suggest you to use a paint based on polyurea which is fast curing or an uv curable one.
Dinesh
- Chennai, Tamilnadu, India
---
Dear Mr.Manoj Maggon,

The visibilities of scratches after painting are primarily due to stress in the components during injection moulding.

The stress that builds up during moulding are visible after the solvents in the paint attacks the substrate.

Ways to overcome this problem
1. By changing the gate position of the mould that is more unlikely solution.
2. Second way is to relieve the stresses present in the components, these stresses in the ABS plastic material can be relieved by curing at the temperature of 80 degrees for 18-24 hours.
3. More simpler and easy way is the flaming operation over the plastic parts before painting since flaming has twin benefit as it relieves the stress & it enormously enhances the adhesion property.

The third way will work for you as it relieves the stress in the component & in the same way it acts as a adhesion promoter.

Regards,
Sundar
sundarmayavan
- Chennai, India
2004
---
Hi Sundar,

I sure liked your analysis! I know zilch about injection moulding ... but your answers indicate that in this case the parts are stressed. So one asks oneself, was the moulding temperature correct? Did the parts cool too quickly? ... and too fast a cooling also applies to large metal castings as well !I.C.I.(UK) used to have a spec sheet on stress relieving acrylic. I think they showed 2 'heating' or annealing stages... this being the only material where you can make the stresses visible ... maybe # 9872 in the archives might bear that out. Your suggestion about flaming sounds like a very good idea as that would 'relieve' the outer surface stresses... it would be nice if Manoj would verify this.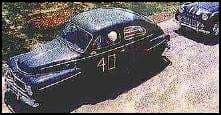 Freeman Newton [Deceased]
R.I.P. old friend (It is our sad duty to
advise that Freeman passed away 4/21/12)
A. Guys,

ALL the above are possible. My suggestion is to also look at the packing/transit handling in between moulding and painting. Parts are probably getting scratched with staple pins in cardboard cartons or plastic bags or with each other.

Cheers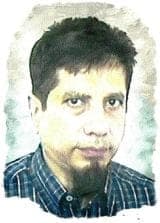 Khozem Vahaanwala
Saify Ind

Bengaluru, Karnataka, India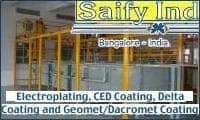 ---
---
Q. Sanding Marks visible after 24 hrs of painting.

At the time of Painting minor dusts are available on the PU clear coated surface. Only few. We are removing these dust with wet 2000 grit emery paper & we are buffing that area to remove the sanding mark. After buffing the sanding marks goes away. The sanding marks reappears after 24 hrs. The base is of ABS, Paint is of Two pack PU paint & we cure at 80 °C for 30 min. How to avoid this please?

Regards,
R.Sivakumar
- Chennai, India
2004
---
---
Q. hi,

I am a Supply Chain Engineer,
The problem is that we take ABS fender from a vendor and this out source it other for PU painting...now some of the fenders are going to break out in assembly line while assembly....
i am working on it...where the problem is...

Plastic Material?
Injection Molding??
Painting Material?
Oven temperature?

what may be the reasons?
Kindly help me out.

Regards,
Emran
[last name deleted for privacy by Editor]
- Lahore, Pakistan
September 5, 2013
A. Material breaking means it's not a painting or oven problem; it should be material problem or moulding problem. Sort out from that end, thank you.
Sandeep govind
Paint shop - Chennai, India