Where the world gathers for
plating, anodizing, & finishing Q&As since 1989
-----
Nickel plating Inconel Q&A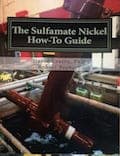 The Sulphamate Nickel How-To Guide
by David Crotty, PhD & Robert Probert

Q. Bumps/build-up on low stress nickel plating?

In the last 2 months, I have been getting build-ups/bumps on the OD and face of Inconel 718 seals while doing nickel plating.

I filtered the tank and carbon-treated it, but no positive results have been obtained. Metal content in the solution bath is 1 ppm (suggested not to be > 10 ppm). pH and boric acid content are within spec requirements.

Lately, I have been keeping the pump off (no mechanical agitation occurs in the tank) and doing dummy plating for 12 hrs overnight; a bit of improvement, but still bumps/build-ups are observed.

I am looking for recommendation/advice on what I can do to solve this issue.

Stephanie Astudillo
- Lowell, Massachusetts
January 10, 2023
How is the wetter? Any signs of dust floating on top of the solution?

E Gonzales




- Boulder Colorado






Hi Stephanie
It is difficult to assume anything without seeing the defects or the bath. If I understand correct a low stress Ni bath is Ni Sulfamate bath.
Just a suggestion - do you use anode bags around your Nickel anodes?
Do you have any temperature change (drop) that may cause Boric acid crystallization/precipitation?


Leon Gusak




- Winnipeg, CANADA






You say metal content is 1 ppm. When you said "low stress nickel plating", do we assume you mean sulfamate nickel plating. Metal should be 10 ounces per gallon, lower causes noduling which you call "bumps". Come back with more data on nickel metal concentration, how you measure pH, temp, and exact boric acid.




Robert H Probert




Robert H Probert Technical Services





Garner, North Carolina






---
---
---
Closely related historical posts, oldest first ...
Q. I am trying to nickel strike Inconel 718 before hard nickel plating; the trouble I am having is adhesion to the substrate . What type of nickel strike to use?
Sean James
hardchrome/nickel plating - Malaga, Western Australia
2003
A. Sean,

Inconel 718 is very difficult to have a good activated surface on because Inconel will build up a deactivated surface. Try to use only cathodic cleaning solution as the first step for 2 minutes. Activate cathodically in HF-H2SO4 solution for 1 minutes count, than you can see gassing from the part. Activate with no current in HNO3 solution for 10-15 sec. Use a Wood's nickel strike solution for 5,0 A/ dm2 in 5 minutes. Go to the hard nickel plating solution requirement time. If you get some smut on the surface, use Pumice [affil link] to get a clean surface between the pretreatment steps.

Regard,




Anders Sundman


4th Generation Surface Engineering
Consultant - Arvika,
Sweden




A. Inconel is a very high nickel alloy, so it is not easy to plate. But you left out two important steps: How are you cleaning and how are you etching? The strike is irrelevant unless those two are adequate. A high acid Wood's Nickel Strike would be the preferred strike by nearly all platers.

James Watts




- Navarre, Florida






A. Try a high chloride one such as Wood's nickel.




Trevor Crichton




R&D practical scientist




Chesham, Bucks, UK




A. We used to do hard chrome direct on Inconel 718 after activation in H2SO4/HF 30-50 A/sq dm, and the adhesion used to be very good .

Good luck,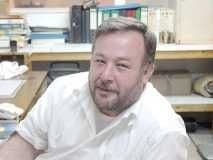 Khair Shishani
aircraft maintenance - Al Ain, UAE
2004
---
---
Nickel-gold (Ni/Au) plating on Inconel 690
Q. Need to plate an Inconel 690 bar, 2-3 inch diameter, with gold to serve as an electrical contact. Plan is to put on a nickel strike, then add a few hundred microns of Ni, and then add a gold overlay.

Questions:
Anyone have experience with plating on Inconel 690?
Is an electroless nickel acceptable for the Ni on top of the strike (does it affect conductivity)?
What is the expected conductivity of the plate?
How good is its adhesion - overall and each layer?
Can it stand to operate at 200 °C to 300 °C? Are there other options?
James Divine
Consulting Chem/Corrosion Engr. - West Richland, Washington, US
2004
A. Inconel, as well as any high nickel alloy has to be struck with a highly acidic Wood's bath. Problems come when shapes are complex, since due to its high acidity, the throwing power of this bath is limited. EN can be plated on top of the Wood's without too much a problem, but to successfully gold plate on top of EN, an acid gold chemistry has to be used and transfer times kept at a minimum. Depending on your gold chemistry, a brief compatible organic acid rinse in between might help. About your other questions, current capacity of the gold plate is related to its cross-section. If too thin, current will find its path thru the substrate, lowering the overall conductivity. If dollars and volume allow it, options worth investigating would include PVD, CVD, sputtering, etc.
Guillermo Marrufo
Monterrey, NL, Mexico
---
---
To minimize searching & thrashing, multiple threads were merged; please forgive repetition, chronology errors, or disrespect of other responses (they probably weren't there) :-)
---
---
"INCO guide to nickel plating"
by International Nickel Ltd.
from Abe Books
or

Affil. Link
Your purchases make finishing.com possible
"Nickel Plating Handbook 2014"
by The Nickel Institute
View On-line for Free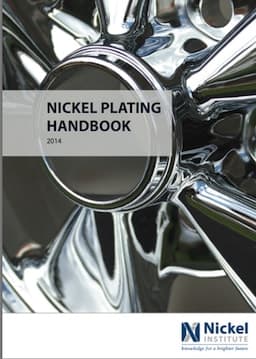 Inconel surface activation for nickel plating
Q. I run a plating shop and am wondering if anyone out there knows how to successfully plate Inconel with nickel and then gold. Currently we have successfully coated the substrate but have experienced blistering at 260 °C. Does anyone know of an activation process prior to the Wood's strike that will enable the woods, EN, and gold to hold at 260 °C for 24 hours. Thanks for your time.
Jim Buck
plating shop - Fort Wayne, Indiana, USA
2004
A. Inconel is not easy to plate as you are finding out. I have seen three procedures work after they were tweaked:
1. sulfuric-hydrofluoric mixture with a short low voltage anodic etch. Tricky point between activation and smutting.
Next was a low current-high current sulfuric acid. This was long and generated lots of fumes, but worked.
Last was a dip in nitric hydrofluoric acid.
I do not remember the exact specifics of the three approaches. You may be able to find a similar process in one of the recommended books. I would see if INCO had any suggestions. I would also check with the international nickel institute.
James Watts
- Navarre, Florida
A. Inconel is not difficult to activate and then plate on. I have describe a method here at the forum before. Jim is right there recommending hydrofluoric acid. It's necessary to see the gassing on the part when activating in hydrofluoric acid step; it could take 30 sec to 2 minutes or more without gassing and no adhesion on Inconel material.

Regards,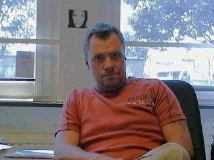 Anders Sundman
4th Generation Surface Engineering
Consultant - Arvika,
Sweden
---
---
Q. I found that the lifetime of H2SO4 or H2SO4+HF etching solution is very short for Inconel activation. Is there any way to extend the etching solution lifetime?
Sean Xia
Research - AB, Canada
2007
---
---
Electroless Nickel plating on Inconel
Q. Dear all,

I would like to ask a question, please.
We trying to use electroless Nickel plating for Inconel sample, but it is not working. It is not plating an Inconel piece at all although we are following all instructions for it (right temperature, right pH, right mixture for the bath solution).
Do you have any idea why it might be happening?

Thank you for all your advice in advance,
Elena
Elena Saldaeva
- Bracknell, UK
April 29, 2014
A. Elena,
Are you striking Inconel using Wood's Nickel - reverse and forward?
Venkat Raja
- Kitchener, Ontario, Canada
June 11, 2014
A. ELENA,

Inconel is a very high nickel content typically 13.5% and 6% Chromium.

Typical sequence for plating on Inconel :- Soak cleaning , Acid Dipping , Etching ( 20 to 30 Sec ) , Wood's Nickel Strike cathodic ( 2 to 3 minutes ) , Plating.

Regards,
Surya Narayana
Process Engineer - Tumkur , Karnataka , INDIA.
June 14, 2014
A. I've never found a need to etch Inconel... My process was as follows:

1.) Soak clean
2.) Electro-clean
3.) 50% HCl for 1-2 minutes
4.) Wood's nickel strike, 3-5 minutes
5.) Plate
Shaun Devlin
- Lowell, Massachusetts USA
June 16, 2014