Live! From beautiful Pine Beach New Jersey: Welcome to the world's most popular metal finishing website
topic 24842
Chrome Burning or whitewashing
2003
Q. I'm having trouble with the chrome tank. There is whitewashing and burning in the HCD areas and A surfaces of chrome plated parts.
I checked the levels of chrome, ratio, and sulfate levels: they are 31 oz chrome, 0.16 sulfate level, and the ratio is 194.
Now my problem is that we have tried everything: adding sulfuric acid to raise the sulfate level, barium carbonate to lower the sulfate level, chromic acid to raise the chrome levels which are very inconsistent from day to day, and dummy plating. there is a lot of solid at the bottom of the tank also.
Would you please advise me as to what I can do to rectify the problem. I haven't ruled out contamination of chlorides and fluorides. Would you tell me an easy method for testing for chlorides fluorides.
I am desperate for help. Thanks,
Carolyn Leonard
- Las Vegas, Nevada, United States
---
2003
A. Have you checked your temp. and current. You may have a bad thermocouple if you don't have a actual thermometer for reading in the tank.
Also check to make sure your power supply is actually putting out what it says it is. Check the contact of the part to the rack or holder.
Tom H.
Tom Haltmeyer
- Peoria Arizona USA
---
2003
A. Burning is too high current density for the chemistry balance. White Washing is usually either passive nickel going into the chromate tank, or current interruption caused by breaking contact or a rectifier malfunction.

Robert H Probert
Robert H Probert Technical Services
Garner, North Carolina
---
2003
A. White wash usually comes from the rinses between the nickel and the chrome bath. Try to skip them and instead of your rinses, just rinse parts in clean water. Make the time betwen the nickel and chromium solutions as short as possible.
Sara Michaeli
chemical process supplier
Tel-Aviv, Israel
---
2003
A. Check your Bright Drag-out and rinse tanks-they may be contaminated. Try rinsing in chrome drag-out before putting in chrome tank and also check the addition of DC 1.
Mumtaz Ali
- Surrey, B.C., Canada
---
2003
A. Carolyn Leonard,
Chrome burning and white wash problem from the chrome tank.
Do you have nickel activator and chrome predip prior to the chrome tank?
Check the part for burning ,a part look like white wash put your finger and gently rub on white wash or burning if the surface look like rough (not smooth) then this defect is the chrome burning. If smooth surface this is white wash defect.
white wash :
Check falling part in your dur nickel tank during the production, If any falling part in your dur nickel tank pull out the part.
check falling part in chrome tank ,pull out the part
check sulfate in chrome tank. check the ph of rinses prior to the chrome tanks.
Burning:
check the ratio in chrome tank.
Check the ram( rectifier )
check the chrome temp. c
heck the ripple for chrome rectifier
check the steady current during the chrome plating.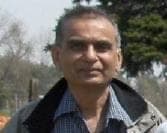 Popat Patel
Beacon Park Finishing LLC - Roseville, Michigan
---
2003
A. As an answer for anion analysis (F, Cl), try ISE.
James Totter, CEF
- Tallahassee, Florida
---
---
Chrome burns when 4 parts on rack but not with 2 parts
August 16, 2018
Q. Sir, I am facing burning in bright chrome bath following bright nickel, in High current area.
Actually problem is that when I load 2 fenders per jig there is no issue of burning nor chrome miss, but when I load 4 fenders per jig, the face is burning on backward facing two pcs but front 2 pcs are ok.
I wonder what's wrong with that?
Temperature 35-40 °C
Density 20-22
Sulfate ratio 1.3
Amp/dm2 8
Problem repeats only when I load 4 pcs/jig on back ward pcs, but front pcs ok.
When I hang only 2 pcs there is no problem also. My plant jig actual capacity is 4 pcs/jig.
Please guide what could probable cause.
Waqas
(photos added August 18)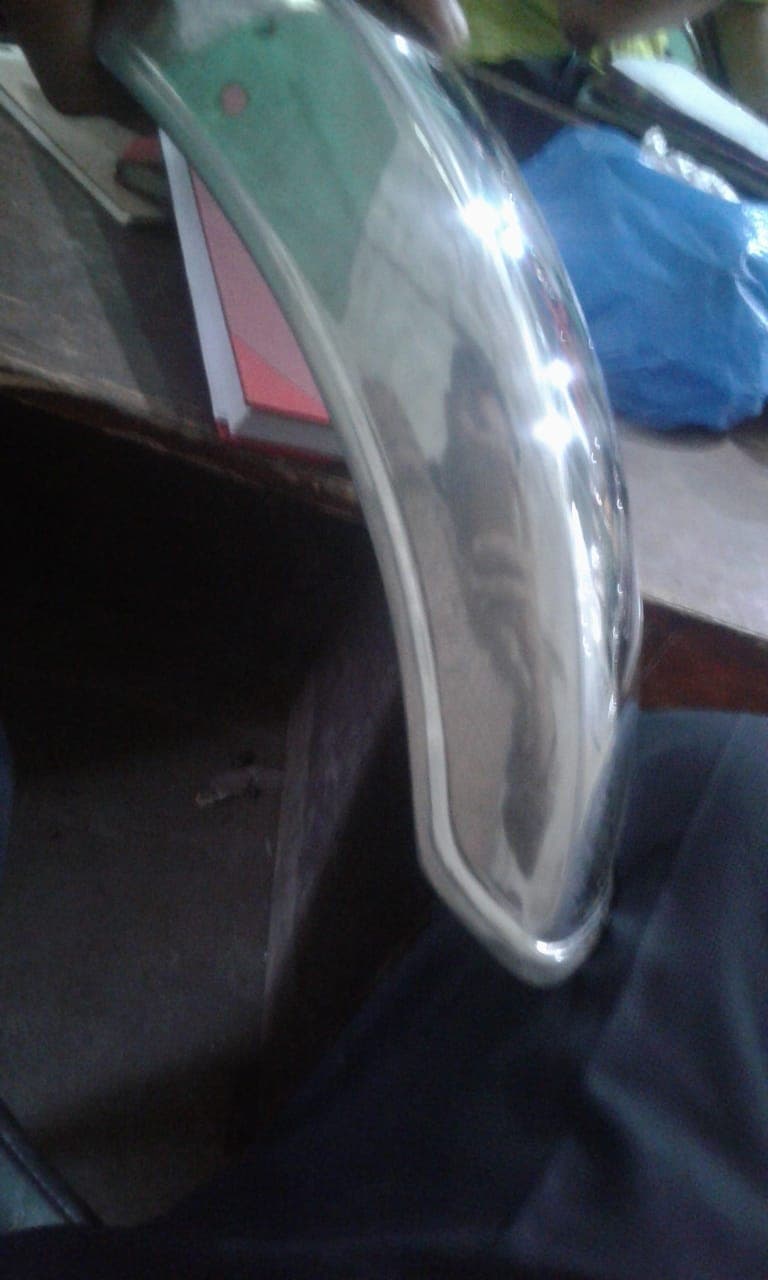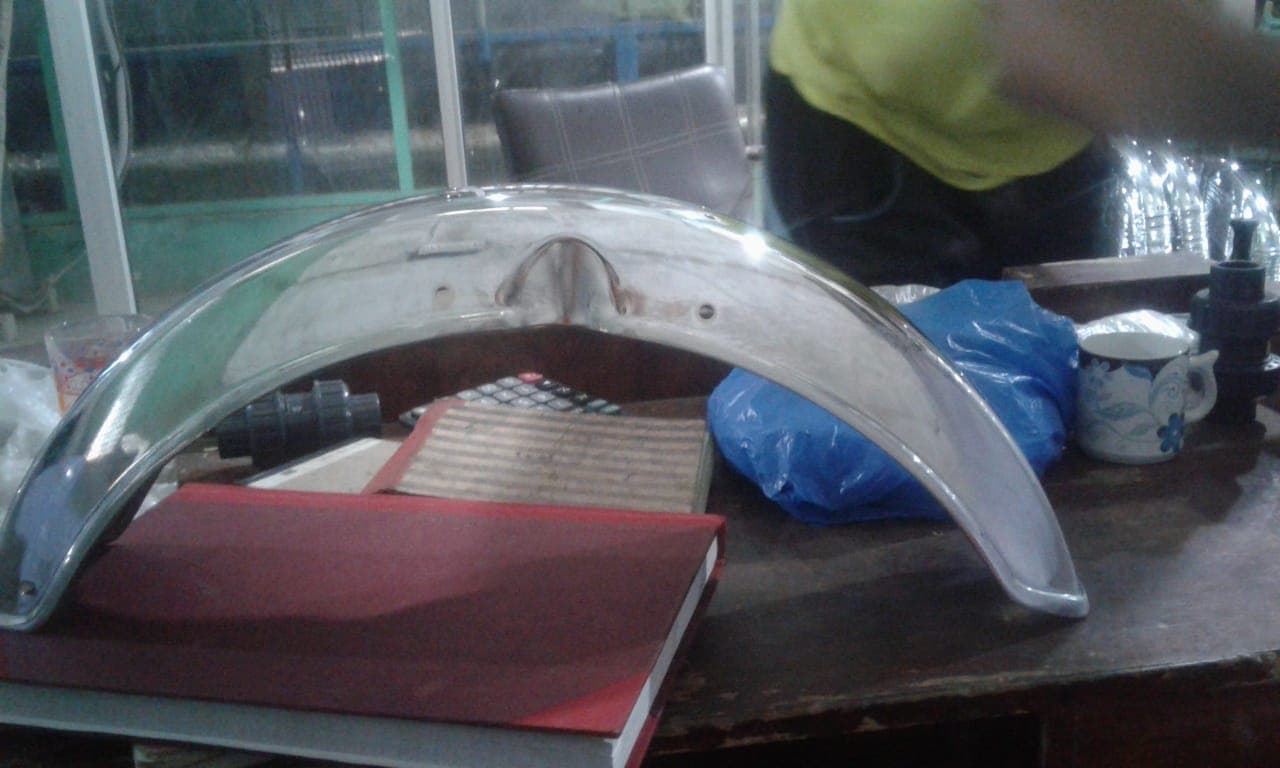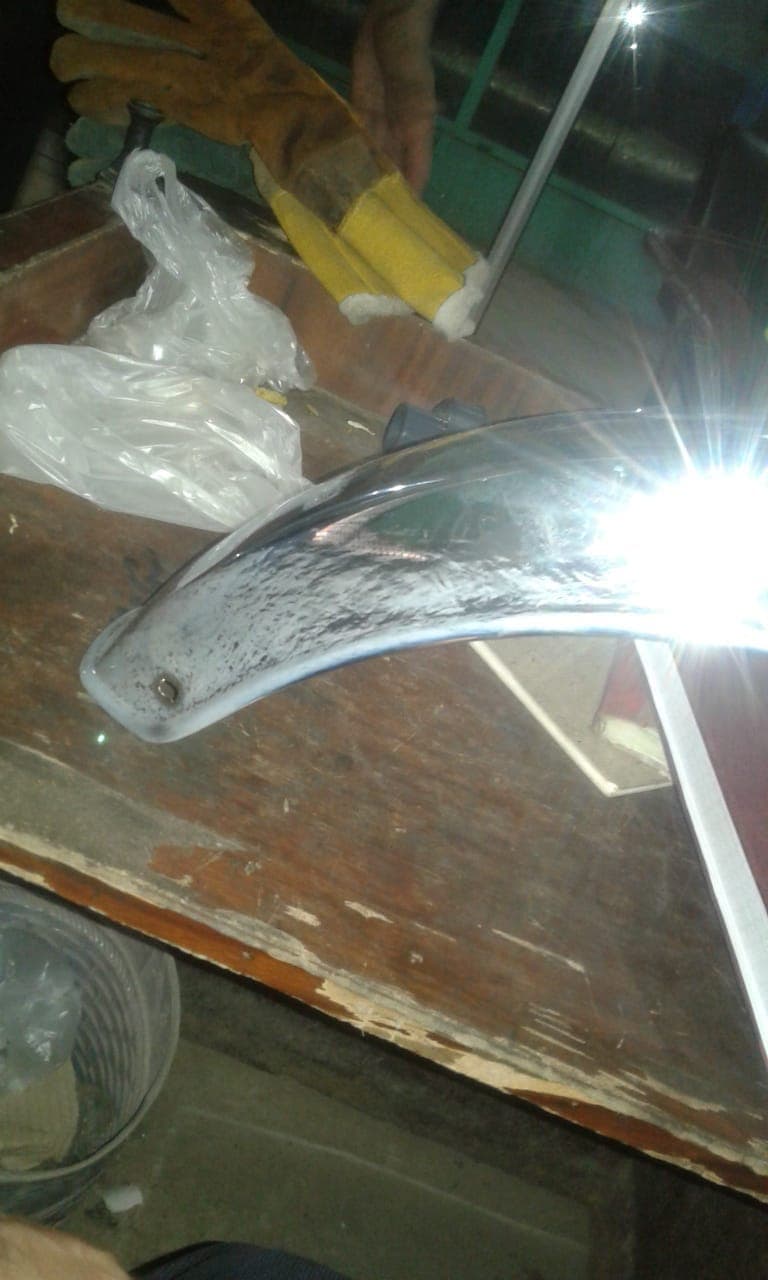 Waqas Khalid
Employee - Pakistan,karachi
---
August 17, 2018
A. Khalid,
chrome burning issue - check chrome concentration and ratio
parts or anode drop in tank & touching to the parts. Check temp in chrome, passive nickel, CHECK AMPS, MAKE SURE YOU HAVE CHROME PRE DIP BEFORE YOU PLATE CHROME.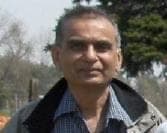 Popat Patel
Beacon Park Finishing LLC
Roseville, Michigan


If you have a question in mind which seems off topic, please Search the Site