World's #1 finishing resource since 1989
No login needed: Chime right in
topic 1963
"Whitewash" on Chrome Plate
1998
I've been hearing a lot about "whitewash" on chrome plating recently and haven't been able to find much information about it in our literature. Could anyone give me more information about it? What is it? What causes it? What steps can be taken to avoid it?
Pam Schleicher
---
1998
Dear Pam ,
"Whitewash" on Chrome plate can be caused by many factors , but the most common cause is too much "brightener" in the Nickel Plating solution .
I suggest that you have your supplier check the levels of brightener , leveller & carrier in your Bright Nickel solution and if necessary run them down or dilute the bath .
I would also suggest that the frequency of cleaning & repacking your filters with carbon & filter-aid be reassessed and done more frequently .
Other causes can be "Bi-polar" effect caused by stray currents in the plating bath , poor pH control , poor temperature control ,
Regards

John Tenison - Woods
- Victoria Australia
---
1998
I think that it is also referred to as milky plate.
It is caused by plating out of tolerances for that tank. Normally milky plate is quite poor and is much softer than "normal".
Temperature out of spec for the amperage it was plated at is probably the most likely cause.
Chromic to catalyst out of balance could cause it.
Bad connections causing much less of the amperage to get to the part could be a culprit also.
James Watts
- Navarre, Florida
---
1998
There are a lot of things that cause white wash. I would bet on the stpes between nickel plating and the chromium plating bath rather then inbalance chromium plating solution.
Drag out tanks often cause white wash.
Long periods between nickel and chromium, staying in the chromium solution without current for some seconds etc, also cause white wash.
A cyanide cathodic cleaner between nickel and chromium often solves the problem.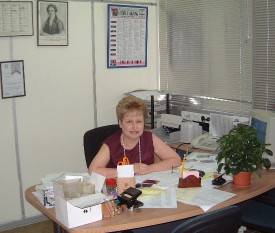 Sara Michaeli

chemical process supplier
Tel-Aviv, Israel