Where the world gathers for
plating, anodizing, & finishing Q&As since 1989
-----
Powder coating aluminum for outdoors and UV resistance
Q.
What powder coating on cast aluminum would you recommend for long-term outdoor durability on a public artwork?

Our team and I are hoping to achieve bright NEON colours of pink, green, and blue.


Thank you in advance for your help!
Sincerely,

Coco
Colin Courtney
- Quebec, Canada
April 24, 2023
privately respond to this RFQ ^
Ed. note: As always, gentle readers: technical replies in public and commercial replies in private please (huh? why?)
"Fluorinated Coatings and Finishes"
from Abe Books
or

Affil. Link
Your purchases make finishing.com possible
A. Hi Coco. You almost surely will need either acrylic (automotive type) or fluoropolymer to retain outdoor brightness for an extended time. You also need good chromium phosphate pretreatment.

The fluoropolymer is more expensive, longer-lasting, and "better" than automotive coatings, but we all recognize that automotive coatings are very good, and widely available from auto body shops. I don't think I'm convinced that powder coating is necessarily a better idea than a sprayed on or brushed on finish, especially considering that you're dealing with a large aluminum casting from which outgassing does not sound unlikely during baking/curing. And if you're considering multiple colors on a single item, that would prove very hard to do with powder coating.
Luck & Regards,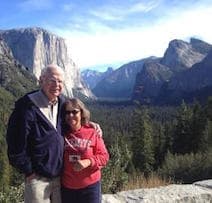 Ted Mooney, P.E. RET
Striving to live Aloha
finishing.com - Pine Beach, New Jersey



---
---
↓ Closely related postings, oldest first ↓
---
---
"User's Guide to Powder Coating"
by Nicolas Liberto
from Abe Books
or

Affil. Link
Your purchases make finishing.com possible
Q. We have developed a line of indoor seating which utilizes aluminum stanchions. These stanchions are powder coated and we've been satisfied with the finish in that application. We are now trying to qualify this product for Outdoor applications and have run them through 500 hours of Salt Spray.
The salt spray tested parts showed significant peeling and blistering of the coating. It appeared that wherever the coating was compromised (i.e., nick or ding), corrosion started and then worked it's way under the coating.

Do you have any recommendations for powder coating aluminum for outdoor applications?
Marc Desrochers
stadium seating - Biddeford, Maine
2003
A. Hi Marc,

Your choice of pretreatment will go a long way toward answering your question. How were the aluminum parts pretreated. It's quite possible that the pretreatment might have been OK for indoor applications, but not for something more harsh.

The same question can be asked of the powder coating. Was it designed to be a high-performing product?

George Gorecki




- Naperville, Illinois






A. A surface finish prior to powder coating can extend the salt spray time somewhat. An iron or zinc phosphate would help some, these are more often done on carbon steel however. Often, aluminum is anodized without powder coating for outdoor use. Anodizing can come in a variety of colors as well to suit your needs.

James Hanley




construction equipment - Redmond, Washington





"High Performance Powder Coating"
by Bob Utech
from Abe Books
or

Affil. Link
Your purchases make finishing.com possible
Q. We currently specify an indoor powder coat finish on this product line; we were only recently tasked with making this an outdoor product. Through further research, I'm told that a chromate conversion coating prior to Powder Coat will help. Does anyone have any information about this process and how successful it might be? Are there any specific Powder Coat products that would be best in an outdoor environment?
Marc Desrochers
stadium seating - Biddeford, Maine
A. Hi Marc,

From your reply, I take it that you are not currently applying a chromate conversion coating on your work. The chromate will provide big improvements in corrosion resistance.
As far as your powder coating goes, you should go back to your supplier and see whether he has a more robust powder coating product for outdoor applications.

With a little bit of comparison testing, you should be able to see whether you need to change the pretreatment, the paint, or both.
George Gorecki
- Naperville, Illinois
A. There also exist proprietary pretreatment processes which will provide high salt spray hours on aluminum without involving chromates.
Ranjit Sen
- Huntsville, Alabama
Chromate Conversion + Polyester TGIC = Happy Hussey Guy.
Andy Peal
- Grand Rapids, Michigan
Initially, you should find out what type of powder you are using. An epoxy powder is the worst type of powder that you can use outdoors. Polyurethane is the best type of powder to use outdoors. Of course a primer application will help with corrosion. Obviously more expensive as well.

Hope this helps. I will be doing more testing and will try to note my results soon...
Mike Siler
- Toledo, Ohio
2006
---
---
Q. Our company has been battling the aluminum-casting-corrosion phenomenon for some years now. I have been reading the numerous powder coating Q&A;'s concerning this topic and one suggestion has me intrigued: By preheating the part to a temp° higher than the cure temp° prior to coating.

How much higher should this preheat temp be above the cure temp & for how long? Also, should we cure immediately after this preheating?
Russell Neal
manufacturing - Langley, British Columbia
2007
A. Hi, Russell. If you search the site for "preheat powder" you will see a number of discussions on this subject. You will also see that some experts feel that preheating is a bad idea as it is wasteful of powder and, in their opinion, makes a perfect finish difficult.

Regards,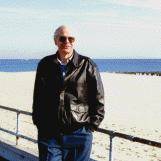 Ted Mooney
, P.E.
Striving to live Aloha
finishing.com - Pine Beach, New Jersey
[appended here by editor in lieu of spawning a duplicative thread]
Q. Does anyone have experience with heating parts up (with convection or IR) and then applying powdercoat? The part heat is what we're thinking will properly gel the part.

Immediately after this, we'd apply a finish coat of powdercoat and finally the parts would go through an oven to cure.

Is this following accepted principles?
What issues would we see?
What variables does this force at us?
Eric Nelson
plating employee - Metcalf, Iowa
March 11, 2009
[appended here by editor in lieu of spawning a duplicative thread]
Q. Is preheating the part to be powder coated necessary? Does it help or not to preheat to remove impurities? what does it do to the zinc phosphate coating if the piece is preheated?
William G Lopez
hobbyist - Jacksonville, North Carolina
April 21, 2009
---
---
Q. What are the best types of exterior rated (high salt spray resistant) satin sheen low-chalking materials for exterior use? I have asked my subcontract powder coater to use products meeting these overall specs but the dark colors (black etc) chalk and grey out within one year.

Thank you
Norm Stavin
fabricator and spray finisher no in house powder - Amagansett, New York, USA
March 27, 2008
A. Your painter should be using polyester/polyurethane TGIC. There might be a problem with getting the exact look you want with the resiliency that you are looking for, so he might be giving you the best product that he can find that will meet the spec's(probably a hybrid). Most paint manufacturers only give a one year guarantee against fading and chalking in the field.




Sheldon Taylor


supply chain electronics
Wake Forest, North Carolina




A. Polyester powder should do much better than you're getting. If you were using epoxy you might expect chalking in UV exposure.
You don't say what you are using.

Try polyester if you're not using it.

If you are find a new supplier.




Geoff Crowley




Crithwood Ltd.




Westfield, Scotland, UK






A. Dear Norm,
I do not think that many people realise that there are industrial polyesters and architectural quality types known as "Super Durable Polyesters". However, you do state that the atmosphere has a very high salt content to which we have the added factor of weathering (UV). I hate to say it but in my opinion there is only one finish that will withstand a combination of high UV and salt attack; that is a polyvinylidene fluoride coating with suitable primer. Aluminium profiles correctly pretreated and coated with this product will result in over 3000-4000 hour's resistance to salt and UV weathering laboratory testing. With your specification, I am sorry to say the thermoplastic chemistry beats the thermosetting one.
Terry Hickling
Birmingham, United Kingdom
Q.
Thanks to all - I know PVF is the best outdoor coating but not always easy to access coater where I am. It is the only coating I know that has long term outdoor use for coating roofing etc.

I am not sure what my coater used but I will ask about.
Hybrid and super durable. Not sure the super durables are available in satin or matte. They are often gloss for playground equipment etc etc.

A 2 part urethane (car finish, etc.) would do fine also though adding flattener does affect it somewhat.

The product is fabricated cold rolled steel that is degreased/blasted or acid etched if wet painting and blasted if powder coating.
Norm Stavin
- Amagansett, New York
---
---
Q. If I was to get my aluminum boat powder coated, from bare metal, what kind of surface prep would I need to do?
Thomas Griffin
hobbyist - Andalusia, Alabama
January 2, 2009
A. Hi, Thomas. The powder coating shop will normally do the pretreatment. Ideally it would include chromate conversion coating pretreatment before the powder coating as this is the best. As a consumer you will probably have a hard time buying chromate chemicals for your own use because hexavalent chromate requires careful stewardship. Good luck.

Regards,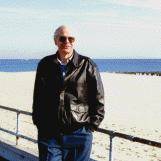 Ted Mooney
, P.E.
Striving to live Aloha
finishing.com - Pine Beach, New Jersey
---