Where the world gathers for
plating, anodizing, & finishing Q&As since 1989
-----
Carbon treatment of plating solutions with activated carbon filter cartridges
Intro / synopsis: Activated carbon treatment consumes (wastes) some of the plating solution, so it should only be used on precious metal plating solutions when clearly indicated by the technical data sheet or experience.
Q. For Tin/lead, Gold and Silver plating, can we use Activated Carbon filter Cartridges in treating these solutions? If yes, what kind of carbon filter impregnated or granulated? And what would be the proper procedure in using carbon filter for treating these solutions?
Eduard Tumapon
electronics - Cebu City, Cebu, Philippines
2003
A. Hi, Eduard. Be careful because you seem to be phrasing your inquiry as a solution in search of a problem, rather than as a problem in search of a solution :-)

Yes, you can use activated carbon filter cartridges, but whether they will reduce whatever problem you are having, or further accentuate it, is hard to say.

In general, carbon filters remove some organic materials. In some cases, you can remove brightener breakdown products and miscellaneous oils with some selectivity, leaving much of the useful addition agent still in solution. In other cases carbon filters will remove valuable addition agents preferentially to the breakdown products, and only represent expensive wasted motion.

You need to review the tech data sheets for the particular process solution to see whether normal temperature or high temperature carbon treatment is recommended, or neither, and the dosing rates. You should also have Hull Cell test results that indicate a need for carbon treatment. Good luck.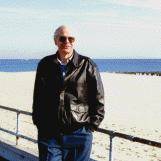 Ted Mooney
, P.E.
Striving to live Aloha
finishing.com - Pine Beach, New Jersey
---
---
← Posters: please describe Your Situation, which is probably interesting & teachable. Readers have less interest in abstract questions

Q. Any update regarding filters? (Silver plating). Paper/activated carbon...
Raz R.G.
- Timisoara Timis, Romania
November 18, 2023
"Electro-Plating Made Easy: The silver plater's handbook"
(classic reprint of an old book)
from Abe Books
or eBay
or Amazon
(affil links)
A. Hi Raz. Do you want filter manufacturers to advise you of their latest products, or are your looking for a rehash of the advantages/disadvantages of paper vs. cartridge filters, or a discussion of whether carbon filter cartridges can remove contaminants vs. requiring hot carbon treatment? Can we assume your silver bath is cyanide-based?

Please either go to thread 27356 to read the many entries about carbon filtration of cyanide silver baths, or ask a question which describes & reflects your actual situation. Thanks!
Luck & Regards,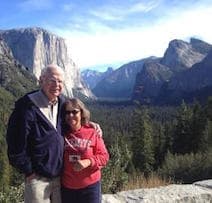 Ted Mooney, P.E. RET
Striving to live Aloha
finishing.com - Pine Beach, New Jersey



Q. Thanks,Ted! Yes, cyanide bath. I'm thinking to add a continuous filtering (polypropylene 5 microns cartridge). Pros and cons? As for activated carbon cartridge: could be an option? (I can add a second cartridge without problem). I've used only paper/hot carbon in the past ...
Other (newer) possible options?
Thanks!
Raz R.G.
[returning]
- Timisoara Timis, Romania
November 18, 2023
A. Hi again Raz. Silver is a semi-precious metal, not an inexpensive commodity metal, and as the previously-mentioned thread 27356 says, carbon filtration removes (wastes) some of the silver. Also, as that thread proves, silver plating solutions are not to be trifled with because serious, perhaps non-rectifiable problems can develop. So I'd say plain paper or cartridge filtration is harmless but, speaking for myself and philosophically, reduced maintenance costs don't justify adding continuous carbon filtration and trifling with what is working properly :-)

Luck & Regards,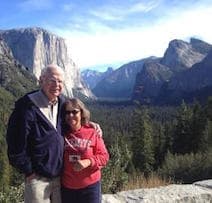 Ted Mooney, P.E. RET
Striving to live Aloha
finishing.com - Pine Beach, New Jersey



Thank you for your response! I had a question regarding continuous filtering, which specifically pertains to polypropylene cartridges. I recently came across an article that recommended using coarser filters (around 30-50 microns) and multiple cycles instead of using finer 5-micron filters and only having (for ex.) 2 cycles per hour. I was curious to hear your opinion or that of others on this matter, especially regarding silver plating.

Also, I was wondering if it's possible to use other filtering materials in place of activated carbon filters.
Raz R.G.
[returning]
- Timisoara Timis
November 21, 2023
A. Hi Raz,
I don't think you should go to 30-50 microns -- that's much too large for plating applications. 5 microns is probably okay, but usually higher flow is suggested like 5 turnovers per hour. Filter manufacturers have literature and case studies on the web for you to review.

I don't quite understand your last sentence. It is certainly possible to do filtration without carbon filters, using polypropylene for example, as you said. So I don't know what you mean by "in place of activated carbon filters" -- the purpose of activated carbon filtration is not removal of particles but removal of organic materials like oil and exhausted brighteners. Luck & Regards,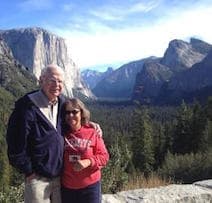 Ted Mooney, P.E. RET
Striving to live Aloha
finishing.com - Pine Beach, New Jersey