Where the world gathers for
plating, anodizing, & finishing Q&As since 1989
Anti-corrosion coatings for Railway Track

-----
June 8, 2022
Q. I am looking for more information about the best way to coat a steel component. I am designing a track that will support thousands of pounds and will exist in a harsh environment for corrosion. The track will support wheels made of steel that ride on it.

I was thinking of having it galvanized, but I am worried the coating will wear off after use. I am looking for more information about coatings that can handle the steel on steel wear and also the corrosion. Any help would be greatly appreciated.
Glenn Milligan
- Inland Empire California
---
June 2022
A. Hi Glenn. Galvanizing is unequalled for long term corrosion protection, but probably not a good coating for a wear situation. If this is a small highly specialized track, electroless nickel plating would give outstanding corrosion resistance and great wear resistance, but it too expensive for general use on railroad track.
Luck & Regards,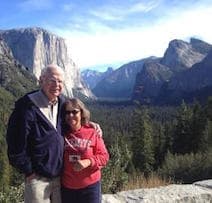 Ted Mooney
, P.E. RET
Striving to live Aloha
finishing.com - Pine Beach, New Jersey
---
---
---
Closely related Q&A's, oldest first:
2003
Q. Hello,
We need a corrosion protection for Railway Track laid for hundreds of kilometers. Corrosion is due to leakage of salt which is transported on wagons. Is there any solution which can withstand at least for few months.
Y.Haranath
- Secunderabad, Andhra Pradesh, India
---
2003
A. How about vegetable oil? Cheap and relatively harmless to environment.
Guillermo Marrufo
Monterrey, NL, Mexico
---
2003
A. Dear Mr Haranath,
Don't know anything about the oil. My suggestion would be to apply a bituminous paint, cheap and will see you through in Indian conditions.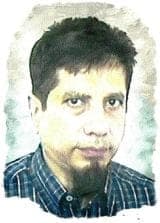 Khozem Vahaanwala
Saify Ind

Bengaluru, Karnataka, India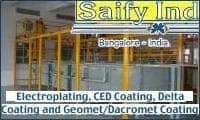 ---
January 24, 2011
A. Using Anodes for Corrosion will be the right solution and that has been done all over the world. Here in India we are one among them.
VENKATA GANESH
electro protection services - Chennai, Tamil Nadu, India
---
June 21, 2017
A. Mr. Harnath

We suggest you to apply NO-OX-ID long term corrosion protection coating on rails.
VINIT JAIN
- KANPUR, UP, INDIA
---
June 12, 2018
A. Have a look at ship-2-shore, anti corrosion wet film; their product is exactly what you need for protecting the tracks from corrosion (Canadian product).
Erik Bergvinson
- Courtenay, BC, Canada
----
Ed. note, gentle readers:
Proprietary corrosion preventative formulations are also available from Everbrite [a finishing.com supporting advertiser] who is paying the costs of this site, Sharkskin, and countless others. We appreciate the helpfulness of the responders and their generosity with their time, but please discuss technical aspects rather than belief regarding whether secret proprietary formulation brand A is better or worse than secret proprietary formulation brand B or C (why?). This is a "no registration" site where it's impossible to distinguish actual satisfied customers vs. people with vested interests pretending to be such.
---
July 13, 2018
A. We produce rails for this type of application. They are corrosion resistant coated rails to resist corrosion from many sources including salt water contamination.
Daniel Pyke
British Steel - Scunthorpe, United Kingdom
---
July 2018

Thanks Daniel! I don't know whether Haranath is interested in replacing his hundreds of kilometers of existing rail with british steel rather than coating it, but it does seem difficult to coat the foot of the rail (as your video notes, the most important part when it comes to corrosion) in situ.
I certainly don't agree with him that corrosion-proofing the rails against salt rather than stopping the leakage of the salt from the wagons is the most appropriate fix :-)
But it certainly does seem that the world has an increased interest in corrosion-resistant rather than bare steel or painted rails these days, and our planet certainly needs the sustainability of coated rails so they will last many years. Thanks again.
Regards,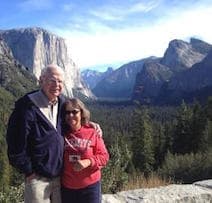 Ted Mooney
, P.E. RET
Striving to live Aloha
finishing.com - Pine Beach, New Jersey
---
July 14, 2021
A. There are 9 methods for anti-corrosion for railway fasteners metal parts:
(1) Electrostatic spraying
(2) Electrophoresis painting
(3) Electrostatic powder spraying
(4) Mechanical galvanizing
(5) Hot dip galvanizing
(6) Dacromet
(7) Lambok
(8) Multi-element alloy surface treatment
(9) Sherardizing
Yanli Xu
Anyang Railway Equipment Co - China