Live! From Pine Beach NJ: The world's most popular metal finishing website, and the internet's friendliest corner
topic 2469
Hard Anodizing MIC-6 Tooling Plate
A discussion started in 1998 but continuing through 2018
1998
Q. Does anyone know of any problems of Hard Anodizing a MIC-6 Aluminum Tooling Plate?
Justin Holwell
---
1998
A. We used to call it jig plate, which sounds very similar, and its been a while since I worked with it, so we'll have to rely on my brain's memory bank here, and I hope we're talking about the same material. I just checked the ASM Handbook, Vol.2, 10th ed., which has about 210 pages of very comprehensive information on aluminum alloys, but I don't see anything about tooling plate or the numbering system you designate, so here goes from my memory.
The jig plate we worked with behaved both like a high copper and high silicon alloy. We didn't have too much problem with the hardcoat itself, other than the usual precautions of a high copper alloy: special attention to proper ramping, proper current density and sufficient contact points, especially for larger pieces. We used to black hardcoat various bases for instrument housings, and often had minor smut problems after dying and sealing, even though the coating was hard. The coating appeared to have a porous characteristic similar to 2024 hardcoat, and the non-dyed coating often had a mottled grey appearance from uneven mixing of the alloying elements.
Some other precautions I recall:
We used to avoid a caustic etch whenever possible, as a copper/silicon-type smut would develop, which was difficult to remove. We simply cleaned in a non-etching borated cleaner, then deoxidized prior to hardcoat.
Some of the parts we worked with had sections of plates welded together. The weldments must be a good alloy for anodizing. I recall having a problem when a customer used a very high zinc-containing welding rod.
Tooling plates are often used for instrument housings or bases which have several holes drilled in them, both through-holes and blind holes, threaded and non-threaded, all of which as any hardcoater knows, are significantly affected, especially if a 2-mil coating is applied. Unless a customer wanted holes anodized, it was usually easier to mask them with rubber plugs or plastic screws. If the holes were to be anodized, we tried to work with the customer on the dimensional specs., as it was important for him to know that an I.D. would be closing up by .002" for a 2-mil coating.
Some of the jig plate we worked with had very tight flatness specs. We were once accused of warping some, but I don't recall anyone ever proving that the warping was caused by the anodizing process.

Phil Johnson
- Madison Heights, Michigan


---
1999
A. Hi Justin and Phil,
I noticed the designation as soon as I saw it. I once worked with this stuff (Alumax MIC-6) its a 7075 like material (from Alumax's tech data sheets) that is not difficult to hardcoat but Phil is right on the money on this one. It does exhibit graying as does 7075 material also. If I remember correctly the material was hard to dye correctly after hardcoating because of the porosity of the material (I never could get it down to a science, although a sodium bicarbonate solution would help it didn't totally eliminate it in most cases). That's about all I can remember, its been a good 3+ years since I've seen any MIC-6 material.
I hope this helps a little bit, sorry I can't be more detailed, like I said, its been a while
Matthew Stiltner
plating company - Toledo, Ohio
---
2007
A. You can hardcoat mic-6 tooling plate. You should drill all of your holes before hard coating. The hard coat is extremely difficult to drill through. I used to hard coat tooling plate to prevent corrosion, it works very well for this. The only thing you have to remember is the hard coat adds .003 to .004 thousandths to the surface of the material.
Jim Keller
- Detroit Michigan
---
---
April 28, 2014
Q. Hello,

What is the best treatment for MIC6 to improve its wear resistance but keeping its finish (20 microinch smoothness) and thermal resistance?

Thanks in advance
Daniel Sandoval
- Chicago, Illinois
---
May 24, 2014
A. I'm not clear on what you mean by "thermal resistance". Any hard coating you might apply to aluminum will most likely have the potential to crack or lift, given the higher thermal expansion value of aluminum compared with hard coatings, depending on how hot this part gets during the intended end use.

That being said, Ni plating, or anodizing would definitely increase the wear resistance of your part. Hard chrome plating may also be an option, but from what I understand, it can be a challenging coating to apply on aluminum.

The 20 Ra value you ask for might be a bit of a challenge to obtain with anodizing on Mic 6, but it definitely can be done if your anodizer knows what he's doing.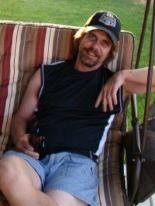 Marc Green
anodizer - Idaho
---
September 14, 2014
A. I'll confirm that Alcoa's Mic6 cast tool and jig plate (CTJ) is a 7000 series base alloy aluminum. There are multiple other options, like Vista's ATP-5 and Alpase's K100S, that are a modified 5083 aluminum alloy. These 5000 series base alloys do have anodizing and welding advantages over the 7000 series ctj. If you are having issues with Mic6, you might want to look into those.
Matthew Kaye
- Clinton, Ohio, USA
---
---
September 18, 2018
-- this entry appended to this thread by editor in lieu of spawning a duplicative thread
Q. I have to plate mic6 aluminium or 5080 alimex.
I have difficulties on surface preparation before hard anodize.
Can anybody offer a practical process?
isi ofr
- Israel, yavnee
---
September 2018
A. Hi Isi. We appended your inquiry to a thread which I believe already answered it, but get back to us if there are remaining questions. Thanks.
Regards,
Ted Mooney, P.E. RET
finishing.com
Pine Beach, New Jersey
We need "Aloha" now more than ever


If you have a question in mind which seems off topic, please Search the Site