topic 2454
What is gold potassium cyanide?
An ongoing discussion from 1998 through 2015 . . .
(1998)
Q. 1). what are the different ratio of gold in g.p.c?
2). books related on gold plating for electronic industry, other industry and give me a website address for related universities?
thanking you
kiran Y
[last name deleted for privacy by Editor]
gujrat India
---
(1998)
A. 1. Potassium gold cyanide = KAuCN2, containing 68.2% by weight of Gold.
2. Gold Plating Technology. I guess it's sold by the Institute of Metal Finishing, probably NASF has it too.
Success,
Harry
Harry van der Zanden
- Budapest, Hungary
---
(2000)
Q. I want to know about shelf-life of potassium gold cyanide in electroplating industry. How to organize some potassium gold cyanide if it's kept in the wrong condition and is it devalued when it oxidised by air. Please answer this question in the in a general way. Thanks a lot.
Soraya v
[last name deleted for privacy by Editor]
- Thailand
---
(2000)
A. Good quality GPC is an extremely stable complex and will not oxidise in air easily.
de-wet Combrink
- South Africa
---
(2006)
Q. I want to know the manufacturing process of potassium cyanide.
Jignesh V
[last name deleted for privacy by Editor]
student - Bharuch Gujarat India
---
(2006)
! Jignesh, please try to concentrate on the manufacturing of less hazardous materials for your school day projects! After you are in industry and you have received several weeks of highly specialized hands-on hazmat and safety training, and have been fitted with proper personal protection equipment, then you will learn how to manufacture this exceptionally hazardous material. The tiniest amount accidentally ingested or inhaled will kill you and quite possibly your would-be rescuers, so we don't want to encourage experimentation!
| | |
| --- | --- |
| | I know that some readers are saying to themselves that: "the student only wants to know how, he didn't say he wants to actually do it: Stop being a control freak". But the internet is a gigantic one-room schoolhouse, and even if Jignesh himself doesn't want to actually do it, this page is read by thousands of people, and the next reader may; it's not possible to attach detailed instructions that are exactly appropriate to the thousands of different readers of all different ages, training, and situation from every corner of the world. Sorry. |
Ted Mooney, P.E.
finishing.com
Pine Beach, New Jersey
---
June 8, 2008
A. Testing of GPC is very easy. Take 10 ml cons. sulphuric acid in a 50 ml beaker. Pour 1 gm of GPC sample into it. Cover it with a watchglass. Boil it in open atmosphere for approximate 15 minutes so that the hazardous cyanogen gas could get a way. Initially the solution will become brown and after completion of reaction, solution will become colourless and you will find a ball of powdered gold in bottom of the beaker. Let it be cool because the boiling point of sulphuric acid is more then 200 C. After cooling, decant the supernatent liquor carefully and wash the residual gold thoroughly. Then dry it and weigh. It will give you the true percentage of Gold present in the sample.
Sandeep Garg
jeweller - Ghaziabad, U.P., INDIA
---
March 21, 2009
Q. Is Gold Potassium Cyanide as toxic as Potassium Cyanide?
Thank you,
M. R. Fino
- Boston, Massachusetts, USA
---
March 27, 2009
A. Hi, M.R. No, gold potassium cyanide is not as dangerous or as toxic as potassium cyanide ... but dynamite is not as dangerous as TNT. Please try to tell us what you are getting at, because GPC is plenty dangerous, and postings offered in an abstract way may cause people to understate the dangers. Thanks!
Regards,
Ted Mooney, P.E.
finishing.com
Pine Beach, New Jersey
---
April 16, 2012
Q. We have a small scale firm of fashion Jewelry. We are using micro plating technology for gold plating of jewelry so we will purchase regularly Gold Potassium Cyanide (G.P.C) salt packets from local vendors for gold plating purpose. But these salt packets are not having standard seals for quality. So please suggest how to know the quality of the product and is there any organisation which will provide the standard seal on these packets.
Pavan Kumar
- Andhrapradesh, India
---
May 7, 2012
Q. When I'm preparing GPC, what kind of ventilation system is required and how is it arranged? It should be taken a laboratory full uniform necessary. I want to prepare that compound. Any suggestion?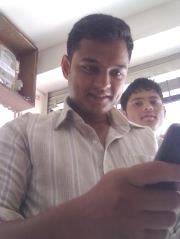 mohammad anwar
almas chemicals - jalgaon, maharashtra, india
---
---
PGC acid bath test
February 17, 2015
Q. A client is perfoming an acid bath (pH 3.0) with our PGC to test the PGC for stability to see if gold precipitates . My gold lot would be 99.97 in purity. Could there be a problem in this test? Thank you for your valuable help !
John davids
- Ontario canada
---
---
July 14, 2015
Q. Sir, any other process for gpc? If we add gold precipitate into potassium cyanide solution, it makes gold potassium cyanide & potassium chloride. How do we seperate it?
Amol Jain
gold plating - shirpur maharastra indiashree
---
July 2015
Hi Amol. Please search the site with the phrase "How to make GPC". There are several very detailed threads on the subject here including letter 2236. Although I'm not a trained chemist, your question makes me fairly confident that you're not either :-) Consequently we must continue to re-inforce the point that manufacture of potassium gold cyanide is only for experienced chemists who have received haz-mat training and specific study of the dangers of cyanide :-(
Luck and Regards,
Ted Mooney, P.E. RET
finishing.com
Pine Beach, New Jersey
Striving to live "Aloha"
----
Readers: our advertisers make this site possible for technical information exchange & camaraderie; they will contact the inquirers privately regarding any commercial needs. Please appreciate that the site would drown in spam overnight if we posted offers to sell from people paying nothing.


This public forum has 60,000 threads. If you have a question in mind which seems off topic to this thread, you might prefer to Search the Site