Where the world gathers for
plating, anodizing, & finishing Q&As since 1989
Stainless steel residential furniture--method to repair a dent!
(
-----
)
2003
Q. What method (residential) is most practical for repairing a 1/4" single dent (with gouge) in a (300 series, 16 gauge, 18/8 SS) surface top (3X5) on a solid underlayment? This is a kitchen table and I must repair this dent.
Thanks,
Dave K
[last name deleted for privacy by Editor]
- Brunswick, Maryland
---
2005
Q. Having read a few letters about refrigerator dents, I am eager to get an answer as I am in the same situation as these people. Brand new (less then 48 hours old), GE Monogram built in refrigerator with ding/dent in the door - not a manufacturer defect, my fault. Please help.
Kathleen J
[last name deleted for privacy by Editor]
- Berwyn, Pennsylvania
---
2005
Q. Hi

Any way to remove such dents caused by the edge of a glass jar falling out of the fridge and onto the door. Tried 'Ding King' with some improvement, but the gouge remains about 1 inch long and causing a half inch wide dent .

Any ideas of extracting the rest of the dent? I do not think you can get to it from behind its all sealed off..

Maybe I can buy a plastic protector (like GE fridges have) to hide the top of the door and mask it ?

Thanks,
Andrew P
[last name deleted for privacy by Editor]
consumer - Montreal, QC, Canada
---
2005
Q. I just dinged the door on my new stainless steel refrigerator. The ding is relatively small, like a ding in a car door. I would like to repair it, but don't want to cause more damage. Would a product like Pop a Dent do the job? Will the tools supplied in a product like this work on a small ding? Can the stainless steel skin of a Monogram refrigerator be removed? I know that if I could get the stainless steel skin off the door a dent repair professional could easily tap this ding out.

Any help or suggestions would be greatly appreciated.
Dale S
[last name deleted for privacy by Editor]
Consumer - Pembroke Pines, Florida
---
2006
Q. I went out of town for a long weekend and left my 18 year old daughter in charge of the house. When I returned, there were two small dents in our new stainless steel refrigerator door and no known cause. I would like to know if there is a way to repair these dents.
Marsha K
[last name deleted for privacy by Editor]
Home Owner with SS Refrigerator - Cotati, California
---
2006
My kids told me about that party, Marsha :-)
Regards,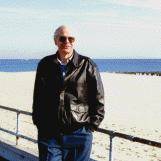 Ted Mooney
, P.E.
Striving to live Aloha
finishing.com - Pine Beach, New Jersey
---
February 19, 2007
Q. I have a new stainless refrigerator that has 2 small dents that I would like to remove.Any way of doing this from the outside.New doors are very expensive.
Angus Mackenzie
Yacht Management - Fort Lauderdale, Florida
---
2007
A. I am a Paintless dent repair technician. To answer all of your questions about dents and dings in your fridges, stoves, and hoods, etc., yes, most are repairable. This is not something you can DIY. Your best bet is to call your local dent removal company. Some will do it some will not. Dent tools are garbage. They don't work on cars and they don't work on appliances. No professional dent removal company even owns a tool like those.
We charge by size and severity of the dent. Most of the time it's about $150-$200 depending on location. Use that as a reference when getting prices. On Fridges a hole is sometimes necessary but is usually placed on the side behind a handle or out of view.

Good luck and don't try and fix it yourself. Most of the time when somebody tries to fix a dent then calls us there is little we can do.
Vincent DAlessandro
- Long Beach, California
---
September 14,2007
Q. Something fell against my 2 week old stainless steel refrigerator leaving an unsightly dent. it is not large but with the reflective quality of the metal it is very obvious. is there anything simple that can be done to remove the dent?
Kristin Leigh
consumer - Warminster, Pennsylvania
---
April 16,2008

! As a Finishing Expert at [Ed. note: name of major appliance mfgr., probably fictious, deleted] I find your misuse of refrigerators very troubling. My advise to you is to take better care of refrigerators and stop treating them like your wife. This type of abuse must be stopped!

John Spandria




- San Diego, California





---

April 16, 2008

Okay, John. Glad we both have day jobs :-)

Regards,




Ted Mooney

, P.E.




Striving to live Aloha




finishing.com - Pine Beach, New Jersey





---

August 8, 2008

Q. I just made a 1/4" ding in the front of my stainless fridge trying to grab something I dropped from above after, only a few days ago, inquiring with the company I purchased it from less than a year ago about replacing the lower freezer door because of a ding on it's top edge due to a factory faulty fitting in a cheese tray in the refrigerator on top that causes the tray to, periodically, unexpectedly, fall off. You know what? I've come to the conclusion that the dings don't matter. I worked as a professional chef for years and now have a little place where I host private dining functions out in the woods on the Niagara Escarpment of Ontario. These are legitimate scars and signs that you use your appliances. I have a stove here that cost about $6000 and in it's first 3 weeks, I scarred it's apron. I used to tear down a professional kitchen twice a day for cleaning and, although stainless gauges were a little thicker, things get bent and scarred! Be proud of your dings if you've earned them through honest use! They're your beauty marks.

Rob U

[last name deleted for privacy by Editor]




- Ontario Canada




---
September 1, 2008
A. The professional who responded here is dead wrong!

I used the Ding King dent remover on two major dents on my car and it worked great!

On the basis of that, I am going to buy a small assortment of suction-cup devices and get the little dings out of my stainless fridge!
Kara Powell
- Alexandria, Virginia
---
February 16, 2009
A. Purchase a small piece of dry ice to aid in repairing any small dents. Carefully hold the dry ice with clamps or another utensil over the area to pop the dent out. If you have a dent with sharp, well-defined edges the dry ice method may not work as well, and you should either contact the manufacturer to purchase a new panel or a local auto body shop offering paintless dent repair to determine which avenue to pursue.

Finish the repair by wiping the repaired area down with a damp cloth and buff with a separate soft, dry cloth to make the surface shine. If you had to use any touch-up paint or sealer wait until the area is fully dry before you wipe the area.
Patti Crane
- Bloomfield Hills, Michigan
---
April 3, 2009
Q. I have a dent/crease in my stainless steel kitchen sink, any ideas on how to fix it. It appears you can get to it from underneath. A cast iron skillet dropped on it. Thanks for any advice.
Stephanye Knox
- Truckee, California
---
November 30, 2009
A. I tried multiple approaches to remove two round one inch dents from a stainless steel refrigerator caused from a broom handle banging into the refrigerator (I wasn't doing the cleaning). What worked for me was applying uniform heat for a minute or so to a three or four inch radius around the dent(s) with a heat gun until the stainless steel expanded enough to start deforming the stainless steel (steel deformed enough to distort my reflection); then, I rubbed (melted) two ice cubes on the dent until the dent(s) popped out (I also used a rag to prevent the melted water from running down the refrigerator). I had to repeat the process two or three times to totally eliminate the dent(s). I expanded the stainless steel enough that I had to use a rolling pin to take a barely noticeable bulge out of the stainless steel (I heated the stainless steel and then rolled it). For what it is worth, I believe I wasted $7 bucks on a gas duster/cooling agent (didn't work).
Don Malloy
- Tullahoma, Tennessee
---
October 11, 2011
Q. We have about 12 small dents all over our 5 year old LG Titanium finish side by side refrigerator. Short of replacing all the doors is there anyway to get these dents out? It looks horrible! And it cost a fortune ($2500). Thanks for your help.
Pamela Comeau
home owner - Whitefield, New Hampshire, USA
---
February 7, 2012
A. As the founder and former CEO of a stainless steel door company, I can tell you that very rarely is there a satisfactory dent removal method, and you will NEVER be able to restore the factory appearance. If the dent is 'sharp', there is no way to fully remove it, but if the dent is soft you may be able to improve the condition somewhat. The heavier gauge the material, the worse the problem. Most of the reason for this is that the act of denting, causes what is called 'work hardening' of the stainless steel, which renders the dent itself to be harder than the surrounding un-dented material, resulting in distortion of the area surrounding the dent when trying to pull the dent. Unfortunately, if the stainless is scratched or scored, the problem only becomes worse, as refinishing, or 're-graining' to a factory finish is impossible with a hand held machine even with experts.
The best solution, and maybe most cost effective, may be to buy a replacement panel from the manufacturer on products which have replaceable doors.
Kenneth Hepburn
- Venice, California