60,000 Q&A topics -- Education, Aloha, & Fun
topic 23824
Can I turn a blued gun into a silver looking shiny gun?
A discussion started in 2003 but continuing through 2020
2003
Q. I have an older bolt action .410 gauge shotgun that is tube fed and has a short barrel. I am planning to refinish it and make it a snake gun for my dad. I considered reblueing it but after sanding on it a bit I think I would like to polish it out somehow to shine somehow.
Can this be done without adding a new finish like chrome?
If so, how can I get it to shine best and resist rust?
Can I add something like a clearcoat to protect the metal and keep it from rusting or oxidizing?
William Harris
- Spencer, Virginia, USA
---
2003
A. William,
I have refinished several old heirloom pieces like you are describing. It takes a lot of elbow grease and fortitude.
After disassembling the piece, I usually begin by removing the surface rust in a dipping solution I found called Steel White [affil. link by editor to product info at Brownells]. Follow the instructions that come with the product. I then start sanding the steel depending on how deep the rust is, with 220 grit wet / dry sandpaper. If the piece is really rusty, I have started with 100 grit. I then follow it with the next finer grit paper such as 320, then 400, 600, 800 and so on until I get the desired polish I want. On one piece I took it all the way up to 2000 grit paper. The steel actually looked like chrome when I was through sanding it. Be careful around the stampings not to cut the numbers / make / model numbers or any engraving away. Once properly sanded / polished you can reblue the piece using a cold blue chemical. I recommend Oxpho-Blue [affil. link by editor to product info at Brownells] -- it seems to give the best overall finish. Be sure to degrease using Denatured Alcohol prior to applying the blue. Remember to wear rubber Protective Gloves [affil. link to product info on Amazon] when handling this and any of the chemicals mentioned here. Again follow the instructions that come with the product.
You can also refinish the wood as you would any piece of fine furniture. Be careful to remove the old finish with a good stripper like Pro-Stripper and remove any old oil stains before you start and remember the finer the grit paper you use, the better the polish. Don't be afraid to take the wood up to 400 grit. For final finish I like using tongue oil also found at Brownell's or Walmart in the gun section and applying several coats on the wood to get the best gloss on the finish. You can stain the wood before you apply the tongue oil if you want to change the color. Remember to use an oil based wiping grade stain such as Old Masters and let it dry thoroughly. When sanding watch out not to change the shape of the wood especially around the butt-plate or receiver or anywhere it fits against the steel. And for goodness sakes don't sand the checkering. Use Pro-Stripper and an old tooth-brush to get the old finish out of the checkering.
As an alternative wood finish I have used clear gloss polyurethane, applied several coats, let it dry several days then wet sanded it with 2000 grit paper, then hand buffed it with a good grade of car polish. The finish looks like a glass with a shine so deep you can actually see yourself. I refinished an old single barrel for my father-in-law for his Christmas present last year. He was so impressed that he has the piece on display and has vowed that it will never be fired again.
You can get a near professional refinishing job if you are careful and take your time. On some pieces I have even made the finish look glossier and more polished than the original finish on both the wood and the steel.
Good luck.
Kip McClary
- USA
---
---
July 12, 2008
Q. How do I polish a blued revolver to a mirror finish? I have a revolver that is blue (standard black finish) I want to put a black mirror finish on it so I will have a real nice show gun. How do I polish blued metal on a revolver?
Robert Kerns
hobbyist - Lilburn
---
July 16, 2008
A. Hi, Robert. The bluing is exceptionally thin -- not as thick as the amount of material you would need to remove to get to a mirror finish. So you can't polish a black oxided gun, you need to do it in the opposite order: mirror polish, and then have it black oxided again. Good luck.
Regards,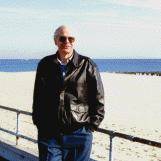 Ted Mooney, P.E.
finishing.com - Pine Beach, New Jersey
Striving to live Aloha
---
---
March 15, 2012
Q. I have a silver looking finish gun I'd like to make black; all my other guns are black, so I'd like this one to match. I was thinking of bluing it.
It is a Taurus PT92. I believe it is made of aluminum then polished to a shine so it almost looks like it was chromed. The problem is it leaves visible stains when touched and it is just too "bright". I know you can blue a gun. Have to strip the old finish down to bare metal, fine sand it, clean it good, then blue it -- but I am not sure if it can be done to aluminum. As I said the finish is very shiny, and if I sand it then the little lines would be visible when blued. Any info, directions or steps to take are appreciated ... thanks ahead.
Jane Skop
- Sterling Heights, Michigan, USA
---
---
October 15, 2012
Q. I have a .40 cal handgun and my boyfriend found residue inside. So we were soaking it in Hoppe's #9 for a day. Now the entire barrel (inside and out) is a dull black. It was originally shiny. We have been trying to wipe it clean buff it and all but nothing seems to work.

Any suggestions?
Jamie Cox
- Topeka, Kansas
---
October 15, 2012
A. Uhh ... Janie, Hoppes #9 is probably gun blackening solution. A few minutes of soaking in #9 is supposed to turn the gun black. You left the gun in it all day and are surprised that it's black? Or maybe I have misunderstood you (because there are other Hoppes #9 products)?
I believe that you can get back to raw metal, but that you'll have to use a power buffer to polish the blackening off. Good luck.
Regards,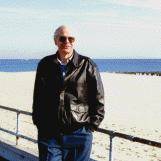 Ted Mooney, P.E.
finishing.com - Pine Beach, New Jersey
Striving to live Aloha
---
---
March 31, 2016
Q. How do I polish a matte finish on my shotgun? I don't like the matte finish.
chris hall
- White House, Tennessee, us
---
April 2016
A. Hi Chris. A matte finish is a rough finish; and what is involved in getting to a polished finish is rubbing with an extremely fine abrasive until all roughness is gone and you have a very smooth finish. But here's the practical issue:
Just as you could theoretically dig a hole for the foundation for a skyscraper with a teaspoon but it would take centuries, to get from a very rough finish to a very fine finish with an extremely fine abrasive would also take forever. So what you actually have to do for practicality is to polish in 5 or 6 steps, with the first step using an abrasive that is coarse enough to remove the worst of the roughness in a short time; the second step is using an abrasive just coarse enough to remove the scratches that the first abrasive left in a practical amount of time; the third step just coarse enough to remove the scratches from the second, etc.
In this light, please review Kip's posting above. If you search this site for "polishing" you will find many more threads on the subject, with suggestions regarding what grit sandpaper to choose for each step, etc. Good luck.
Regards,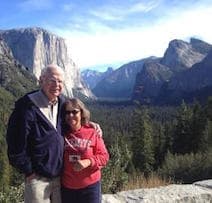 Ted Mooney, P.E. RET
finishing.com - Pine Beach, New Jersey
Aloha -- an idea worth spreading
---
April 2, 2016
A. Hi Chris.
Ted is quite right.
My solution is simpler:
Sell the gun and buy a shiny one.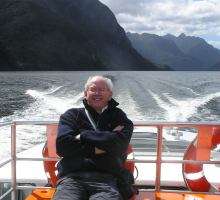 Geoff Smith
Hampshire, England
---
---
January 27, 2018
Q. I have an S&W 357 mag model 19-3 that was bought in the 70s
It was originally blue, but a couple of years later my dad took it to a gun smith and had it turned to nickel or ss -- does anyone know what this process is called?
Jeff rice
- Hebron Kentucky
---
January 2018
A. Hi. He apparently nickel plated it, Jamie. Or, as Geoff suggested, sold it and gave your father a shiny one :-)
Regards,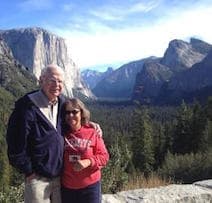 Ted Mooney, P.E. RET
finishing.com - Pine Beach, New Jersey
Aloha -- an idea worth spreading
---
---
June 20, 2018
Q. Hello,
I have an inherited shotgun with the occasional rust spot. I have already started using CLP and 400 grit sandpaper to remove some of the minor corrosion. Is there a problem with not re-blueing these areas? In other words, are these areas now more prone to further corrosion because they have lost the blue seal?

Thank you,

Steve
Steve Longh
- Charleston, South Carolina, USA
---
June 2018
A. Hi Steve. The gun should, at the least, be cold-blued and waxed. Although the wax or oil provides most of the limited corrosion resistance, my understanding is that the bluing improves the oil-retention.
Regards,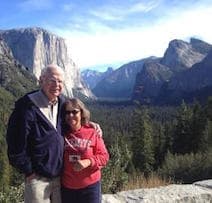 Ted Mooney, P.E. RET
finishing.com - Pine Beach, New Jersey
Aloha -- an idea worth spreading
---
November 5, 2018
A. If your Gun is Stainless Steel or Chrome or Aluminium then use this ingredient and make solution you will get best shiny result like new surface ingredient as follow:

1. Phosphoric acid
2. Citric Acid
3. NP 9 (Nonylphenol Ethoxylate)
4. Butyle Glycol Ether
Waqas Naseer
Kansai Paint Pakistan - Lahore, Punjab, Pakistan
---
---
April 16, 2020
Oxynate No. 7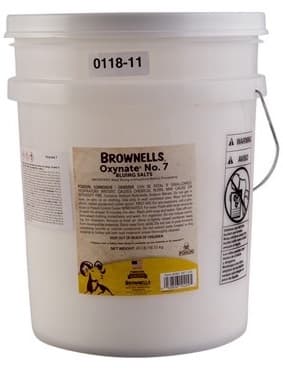 [affiliate link by editor to product info at Brownells]
Q. Garage gunsmith .
I have learned to nickel plate using a hobby plating supplier's electroless kits. I also have gotten quite good at bluing with Brownells 0xynate7.
I would love to do the slide of a gun with bluing in the serrations and nickel on the slide.
Question is will nickel stick to the bluing or will bluing stick to the nickel ?
Want to make contrasting colors and finishes And wondering How to start without weeks of experiments.

MARC MCCONNELL
Garage gunsmith and restorer - Pearland, Texas
---
April 2020
A. Hi Marc. Nickel plating can only be done on clean, raw, active metal; you can't do it on top of bluing. However, you can blacken the nickel. Because the blackening is in the serrations, a relieved area, it will probably be reasonably durable like the blackening on the recessed areas of school rings even without hot bluing.
Regards,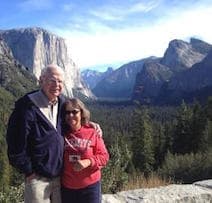 Ted Mooney, P.E. RET
finishing.com - Pine Beach, New Jersey
Aloha -- an idea worth spreading
---
April 16, 2020
Q. What would blacken the nickel?
Could I nickel the slide, sand the high spots and then blue? Leaving the low spots like lettering and serrations nickeled? Think you see what I am trying to do.
MARC MCCONNELL
[returning]
- Pearland, Texas USA
---
April 17, 2020
A. Hi Marc
Two points.
Electroless nickel can be difficult to control and is sensitive to such things as size of the part/volume of tank. It is also quite difficult to strip off if you get it wrong and need to start again.
Plating and especially the essential acid dips before plating can lead to hydrogen embrittlement so be prepared to bake your slide immediately after plating. A brittle slide is no one's friend.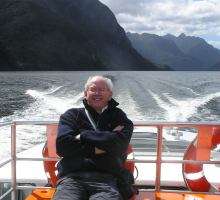 Geoff Smith
Hampshire, England