topic 2317
Need screw heads painted reliably
A discussion started in 1998 & continuing through 2017
(1998)
Q. I have a vendor painting screws. The screws are 6-32 slotted oval heads. Only the heads are painted. It is being done manually. We seem to get high PPM due to volume of screws being painted. 200 million plus parts per year! I am looking for vendors that paint fasteners in high volume.
We are also experiencing adhesion problems. At least perceived adhesion problems. Some of the screws finish is chipped off! This seems to occur during transit or perhaps in bowl feeding the parts to the application. I am looking for an adhesion specification - ASTM D3359 [link by ed. to spec at TechStreet] seems too stringent. I also seems to deal with larger painted areas.
Can someone help?
Hank Merkle
Greenville, South Carolina
---
(1998)
A. You should contact a company named [deleted by editor, apologies] in italy they specialized in painting equipment for screws and zippers. They work with a german company who manufactures a proprietary paint for such application and probably they can guide on who might do the job for you in the USA.
carlos dreszer
- bogota colombia
---
Hi Carlos. Thank you. Hopefully Hank can proceed based on the technical portion of your reply. I apologize that we must delete commercial suggestions but time has proven that we must. Every time we post such a suggestion we subsequently get two or three submittals from companies in China who say they can do anything -- and if we've posted other company names, we must post theirs. And we get postings from salespeople posing as 'satisfied customers' of companies. The boilerplate of advantages gets longer and longer. Several loud fights broke out between competitors, spoiling the camaraderie of the site. Meanwhile, holding on to advertisers to support the site becomes impossible when they are asked to pay for the maintenance of contact info and testimonials to other companies -- sometimes their direct competitors.

We apologize that we can't be all things to all people, but we are a site where people can share camaraderie and technical information, and advertisers can offer their products if they wish. But commercial suggestions and free advertising just don't work on this semi-anonymous, no registration required, site.

Regards,
Ted Mooney, P.E.
finishing.com
Pine Beach, New Jersey
---
(1998)
A. Zinc plate and color chromate might be an option.
James Watts
- Navarre, Florida
---
A. Hi. James may have a great point. If the colors you need suit a chromate conversion coating (black, gold, dyed in pastel colors) you can eliminate a whole process and the costs and defects by just having the zinc plating shop chromate them in the color you need.
Regards,
Ted Mooney, P.E.
finishing.com
Pine Beach, New Jersey
---
---
Industrial Process for Painting Screw Heads
(2003)
-- this entry appended to this thread by editor in lieu of spawning a duplicative thread
Q. We need to paint fastener heads. We'd like to know what is being done in the industry to paint millions of screws, but the head only. Our requirement is to Zinc plate the fasteners and then paint in different colors the heads. The paint should be oven cured. How can we do this? Like I said, there are millions of parts and we need a productive system.
Any help will be greatly appreciated,
Thanks,
Enrique Segovia
- Monterrey, N.L., Mexico
---
(2003)
A. Some questions. Do you need powder paint or liquid paint? Do you want to make it by your own of you are looking for a supplier that can make it for you?
Jorge Hernandez
- Guadalajara, Jalisco, Mexico
---
---
(2004)
Q. I want to paint the heads of screws.
A method is to put them into a pegboard and spray paint them. This works well for hundreds to thousands, but I want to paint tens of thousands.
The present method is to put each one in a hole of the pegboard by hand.
Is there a better way?
Thanks.
Ken Wilkinson
homeowner - Rio Linda, California, USA
---
(2004)
A. It's hard to understand why a hobbyist-homeowner would be painting tens of thousands of screws, Ken -- that sounds more like an industrial application. The reason it matters it that there is a simple industrial solution called a "vibratory bowl feeder", but I don't know if it's applicable to your needs. Please clarify. Good luck.
Ted Mooney, P.E.
finishing.com
Pine Beach, New Jersey
---
(2004)

Thank You Ted.
Well, I must admit it. The screws are used at work. About 100,000 a year. I really wanted to know an answer so I won't wind up doing a mind numbing job for a week or two. I was afraid that if it was described as a company problem I wouldn't get an answer.
Your answer gave me the "key words" to access a flock of possibilities. I expect you have saved me a lot of grief. Thanks again.
Ken Wilkinson
- Rio Linda, California, USA
---
(2005)
Glad to hear we could help get you started. Vibratory feeders are used in high volume production all the time. It is "relatively simple" to separate/singulate bulk parts with a vibratory feeder so that a robot or a linked machine can pick them up and insert them.
By 'relatively simple' I mean that an experienced automation engineer has little difficulty designing the gates and stops and linkages to orient the parts; and once it's done it can be very reliable. Certainly not saying I could do it :-)
Ted Mooney, P.E.
finishing.com
Pine Beach, New Jersey
---
---
Want to paint screws in-house
(2007)
Q. PAINTING SCREW HEADS. We are a rollforming company offering 18 colors and sell about 15000 screws a day and want to start painting our screws as it is very hard to keep 18 colors in 4 different lengths in stock. We can get plain screws but nobody wants to show us what equipment we need as they want to sell painted screws.
Norman H
[last name deleted for privacy by Editor]
Rollformer needing screws - Kitchener, Ontario, Canada
---
(2007)
A. I am not sure if there is a modern way of coating screws but the old way was to place several hundred screws into a tilted barrel (like a concrete mixer) with sufficient liquid paint - once barreled they would be strewn out across wire mesh. The type of paint air-dry or stoving? The art in this is getting right the amount of paint necessary to coat but not flood.
The process also includes centrifuging to remove excess paint - sorry I do not know if this is part of the barreling or a separate process outside the barrel. You could make your own with a one gallon bucket with a top to evaluate the process.
Terry Hickling
Birmingham, United Kingdom
---
(2007)
A. I have a distant recollection that this was done in an oblique barrel (like a concrete mixer), and the paint was added a bit at a time in the form of a spray or spritz.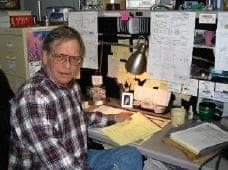 Jeffrey Holmes, CEF
Spartanburg,
South Carolina
---
(2007)
adv.
We manufacture dip spin coating equipment for fastener coatings.
Gurvin Singh
Coatec India

Mohali, Punjab, India
November 12, 2008
A. Seriously, why would the paint shops help you to take some of their business away?
That said, there are paint material vendors that might sell the information to you or to make you a licensee for their material.
Do a web search on "dip spin". Include the quotation marks or you will be buried in hits.
James Watts
- Navarre, Florida
---
October 22, 2011
A. Hi, there are automated machines for painting screws/rivets of any size, easy change out for colour change. They pre-prime, bakes between it painting.
Mike Prendergast
- New Zealand
---
March 10, 2012
Q. We are a construction fastener distributor. At present, we send out all our painting jobs to an outside contractor, but are considering putting in the equipment to do this in-house.
I am interested in what equipment you use and whether you manufacture the equipment or are a user.
David Laquer
- Warrington, Pennsylvania
---
---
To minimize searching and offer multiple viewpoints, we've combined multiple threads into the dialog you're viewing. Please forgive any resultant repetition or failures of chronological order.
---
---
March 26, 2014
Q. I want to come up with a system to paint screws which will have the best bonding properties. I currently use a self-etching primer and an acrylic paint. I use a heat lamp to bake but am not sure if I am doing this properly.
Donald Orsburn Jr
Home Improvement - Grand Junction, Colorado USA
----
Readers: our advertisers make this site possible for technical information exchange & camaraderie; they will contact the inquirers privately regarding any commercial needs. Please appreciate that the site would drown in spam overnight if we posted offers to sell from people paying nothing.


This public forum has 60,000 threads. If you have a question in mind which seems off topic to this thread, you might prefer to Search the Site