topic 2304
Rectifier Ripple and Nickel Plating
(1998)
In the past we have supplied rectifiers to nickel platers. These rectifiers have not included the optional 5% ripple filter package because most platers felt that this was an unnecessary expense.
However, more and more I hear that 5% ripple will improve leveling, reduce brightener consumption and speed up plating times. Is this true? And would it be worth the extra costs.
Thanks for your advice.
Dennis Abrahams
- Ontario, Canada
---
(1998)
If the full current output of a rectifier is utilized, any 3-phase rectifier will deliver 5 percent ripple without a filter. So I think that step 1 is for your customers to consider whether a smaller rectifier might do the job better, less expensively, and more simply than buying an oversized rectifier and adding a filter choke.
But if their work loads vary so greatly that the rectifier is operating at substantially below its rated output, yes they could be experiencing severe ripple.
It should be possible for them to stage their work in order to try some full loads, so they would have 5 percent ripple, and watch if their problems go away; then run a number of half loads and watch whether problems appear. Then they can judge whether the problem is bad enough that they want to buy filters.
Ted Mooney, P.E.
finishing.com
Pine Beach, New Jersey
---
(2004)
The answer by Ted does not seem to answer the question. The question seems to have been:"Is 5% ripple beneficial to nickel plating, or should there be less ripple?"
And why would there be more ripple at below full load usage of the rectifier? In my mind there should be less ripple at low loads. with increasing ripple as the load is increased?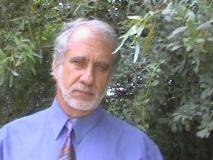 Herman Botha
- Pretoria, South Africa
---
(2004)
Hi, Herman. The question seemed to me to be whether the extra expense of filters is justifiable for nickel plating or unnecessary, and I tried to answer that I felt is was probably an unnecessary expense if the shop can operate their rectifiers at full load.
A point that may not be apparent from the way that the question was asked is that 3-phase rectifiers inherently produce 5 percent ripple when operated at full rated output. That is, if you rectify the 3 phases and sum them, the result is 5% ripple. Actually, any ripple is a bad thing, but the reason that 5 percent is a 'special number' is not because it is a magic cutoff point for good vs. bad nickel plating, but because of its relationship to how unfiltered rectifiers inherently work.
There may be reasons, like variable loading requirements, that make it necessary to operate rectifiers at less than full load; in this case, the ripple on some rectifiers, namely SCR type rectifiers, increases dramatically.
Rectifier ripple is not like harmonic distortion, lower at lower loads. For many variable transformer type rectifiers, the ripple is constant at any output because the transformers only reduce the amplitude of the sine wave while maintaining its shape. But when SCR rectifiers do not operate at full rated output, the way the power is reduced is not by reducing the amplitude of the sine waves but by trimming the sine waves into shark fins, so the ripple is least at full output. This is explained with some graphics and multiple responses in letter 1424. Thanks for visiting.
Ted Mooney, P.E.
finishing.com
Pine Beach, New Jersey
---
(2004)
Dear Mr Mooney,
Thanks for the response. I thought he STATED/ASKED that 5 % ripple (and not less) was beneficial to nickel plating--as if nickel plating was benefitted by some ripple rather than less than 5%.
What type of rectifier would you recommend as a general purpose machine, frequently operating at far below rated output? In the typical job shop environment, one cannot have tailor made rectifiers for each job.
Please help some more!
Thanks
Herman Botha
- Pretoria, Gauteng, South Africa
---
(2004)
Ripple is theoretically detrimental to nickel plating in any amount, but has traditionally been felt to not really be a problem if held to 5 percent or less. I'm confident that Dennis associated the benefits with holding ripple below 5%, not the ripple itself :-)
What kind of rectifiers do shops use? --
For electrocleaning tanks, most job shops use 3-phase tap switch rectifiers, sized for about 100 ASF on their largest load. Most shops use 3-phase SCR controlled rectifiers on their plating tanks, sized according to the process. In the case of nickel, the rectifier should be sized between 40 to 50 ASF on the largest load. Usually you will not need external filter chokes for nickel plating in a job shop environment, but will need them for chrome plating. But this is not to say that nickel rectifiers are never equipped with filter chokes or that the filter chokes are never of value.
As an aside, when personal computers first came out about 30 years ago they needed outlandishly big power supplies, because they fed the traditional 60-Hz current into transformers, and both the transformers and the filter circuits needed to be large. Then they developed the high-frequency 'chopper' or 'switchmode' concept, where the incoming power is first converted to a higher frequency. This allowed regulated power supplies of greatly reduced size. It took a while for this concept to be employed on plating rectifiers, but it has now been around on smaller rectifiers for about 15 years. If the shop processes small loads, such as shops that specialize in electronic components, you may be able to get a modern switchmode rectifier like this, which is small and very low ripple. I don't think these are available for really large plating rectifiers, but I don't believe there is any particular reason, so it would certainly not surprise me to discover that they are available.
Ted Mooney, P.E.
finishing.com
Pine Beach, New Jersey
---
(2004)
Dear Mr Mooney
I sent a similar note to this one yesterday, but not seeing it in the list, I will try again.
Regarding the ripple and nickel topic, I thought the man said that he came to the conclusion that 5% ripple rather than less, is good for nickel. It seems I have misunderstood his letter. Am I right to conclude that he was speaking of rectifiers with more than 5%, and that the filter brought it down to 5%, and that that was better?
Personally I always believed that the less ripple for any plating, the better. Is this right?
Which kind of rectifier would you recommend as a general purpose rectifier for a job shop application? The situation would be various type of plating, very different load sizes, frequently far below full capacity of the rectifier.
I am on the point of ordering a new small 100 amp rectifier working of 230v single phase mains, and want to buy the right tool. It seems that it should be a diode type rather than SCR? Please help.
Herman Botha
- Pretoria, Gauteng, South Africa
---
(2004)
Hello again, Mr. Botha. You can see that the Q and A 'crossed in the mail', which makes a good springboard to allow finishing.com to explain itself.
This Hotline-Letters area sometimes ends up looking like a free, individualized, metal finishing consulting service--but it's not! It's an attempt to build a reference source for hints to the solutions to real-world problems in the familiar style of the "Shop Problems" column you see printed in surface finishing magazines--while also offering a place of camaraderie for people interested in metal finishing to get to know each other.
So patience please! It shouldn't take months to get your questions posted and replied to as it did in the older media, but it does take a few days between each subsequent posting. Please don't expect to receive free real-time support for problems; we are building a reference library, NOT competing against plating consultants.
Getting acceptably low ripple for widely varying workload sizes from a single-phase older style rectifier is a tall order. I suggest you inquire of manufacturers whether they have single-phase switchmode rectifiers available for that service. Good luck!
Ted Mooney, P.E.
finishing.com
Pine Beach, New Jersey


This public forum has 60,000 threads. If you have a question in mind which seems off topic to this thread, you might prefer to Search the Site