Where the world gathers for
plating, anodizing, & finishing Q&As since 1989
-----
Making GOLD from Copper, Silver & Plant Extracts
Current postings:
! We are making gold through herbal.
ABDUL RAHMAN
Student - India
April 11, 2022
---
! Mr Ted, why do you say alchemy is a psuedoscience -- many great minds have worked on it. There was a time in England that a rule was passed not to multiply gold. No one will take time to bother about a thing which does not exist; I myself have worked on it and achieved success
Gopi Krishna Varma
- Khammam, India
October 25, 2022
---
---
↓ Closely related postings, oldest first ↓
---
---
Q. DEAR READER,

WE WOULD LIKE TO KNOW IS IT POSSIBLE TO MAKE GOLD LIKE 10 TO 24 KARAT WITH OTHERS METALS, MATERIALS, ACID, CHEMICALS? WHAT KIND OF METALS, MATERIALS, ACID, CHEMICALs, etc. IN PURE GOLD? PLEASE RESPOND. WE WANT TO MAKE GOLD WITH METALS, MATERIALS, ACID, CHEMICALs, etc. ANY INFORMATION CAN BE HELPFUL FOR US AND WE WILL NEVER FORGET YOUR KINDNESS AND WE WILL BE THANKFUL.

THANKS & BEST REGARDS,
MUHAMMED N
[last name deleted for privacy by Editor]
- LAHORE, Punjab, PAKISTAN
2003
---
"Fraud! How to Protect Yourself"
from Abe Books
or

Affil. Link
Your purchases make finishing.com possible
A. Hi, cousin Muhammed.

At first I didn't know whether you were asking for serious details about gold refining, which might have included questions about some sort of organic scavengers (plant extracts). But then another letter came in from our favorite scammer, saying:
Gold is created from Silver and Copper, these powders are taken and mixed with a plant 'Nalla Vayulu' and heated for 3 days at 1000 degrees, Gold is formed in tons, no idea how Low Temperature Nuclear reactions are formed, think of Cold Fusion and Hutchison effect. If you are taking this as joke then you are a nut case.
...and I realized that your question is possibly motivated by your being enticed into a scam. Please spend some time on some scam-watch websites and try to get a step ahead of the scammers instead of being a day behind. You can't make gold from plants or other metals. Sorry. Good luck.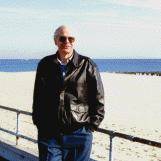 Ted Mooney
, P.E.
Striving to live Aloha
finishing.com - Pine Beach, New Jersey
A. This letter depends on what he really meant. Is he asking how to make 10 or 14 or 18 K gold from 24K gold, or is he asking how to extract pure gold out of an alloy, or is it a dream of making 10K gold into 24K gold by alchemy. The last one would be either foolish or a scam. I cannot tell by what is written. English is probably a second language, so we should cut him some slack until he tells us what he really meant.
James Watts
- Navarre, Florida
---
Q. Mr. Ted, Your term Nalla Vayalu seems to be a Tamil language term. Please elaborate.
Prabhuram
- India
2003
---
A. Hi cousin Prabhuram. That word was not my term, it was a quotation from someone else; the term in question may be Tamil in origin, but sorry, I don't know. But the IMPORTANT word is in English: SCAM. Cold fusion was discredited.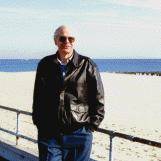 Ted Mooney
, P.E.
Striving to live Aloha
finishing.com - Pine Beach, New Jersey
---
Q. DEAR READER,

WE WANT MAKE GOLD BY ALCHEMY MEAN FROM OTHERS METALS, CHEMICALS, MATERIALS, ACID, HERB OR ANY SOME PRODUCTS COMBINATION TO BECOME GOLD EVEN IF NOT BECOME 24 KARAT NO PROBLEM 10 KARAT, 18 KARAT, 21 KARAT OR 22 KARAT IF CAN MAKE THAN IT IS OKAY NOT IMPORTANT TO BECOME 100% PURE 24 KARAT.

PLEASE INFORM US IF YOU HAVE ANY NEWS, INFORMATION REGARDING THE GOLD THAT WHAT METALS, CHEMICALS, MATERIALS ACID, ETC IN PURE GOLD? WHAT IS THE METHOD / FORMULA TO MAKE GOLD? WHAT IS THE RATIO AND PERCENTAGE % OF METALS, CHEMICALS, MATERIALS, ACID, ETC IN PURE GOLD? HOW CAN MAKE GOLD WITH OTHERS METALS, CHEMICALS, MATERIALS, ACID, ETC? PLEASE INFORM US IN DETAIL THE RATIO AND PERCENTAGE % OF METALS, CHEMICALS, MATERIALS, ACID, ETC IN YOUR FORMULA / METHOD. WE WANT MAKE AND SEARCHING GOLD THAT HOW IT CAN MAKE WITH OTHERS METALS, CHEMICALS, MATERIALS, ACID, ETC. PLEASE HELP US, YOUR ANY INFORMATION CAN BE HELPFUL FOR US. WE ARE WAITING FOR YOUR GOOD & PROMPT RESPONSE. THANKS & BEST REGARDS.
MUHAMMED N
[returning]
- LAHORE, Punjab, PAKISTAN
2003
A. Hello cousin Muhammed N. This is a scam. Hope springs eternal, but you can't make gold from any of these plants or other metals.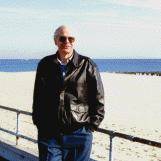 Ted Mooney
, P.E.
Striving to live Aloha
finishing.com - Pine Beach, New Jersey
A. Yes it can be done, GOLD from Black Steel in three easy steps, 1. Buy a Steel Shovel. 2. Dig like hell. 3. Find gold. TA-Da :-)
Jeremy Gray
- Melbourne, Australia
---
Ted et al., You haven't been keeping up with nuclear physics. Gold can be produced from other elements using a particle accelerator (proton bombardment) or nuclear reactor (neutron bombardment). This is the technique by which the trans-uranium elements are created. Glenn Seaborg reported on gold formation via nuclear transmutation circa 1980.

Bad news #1: high cost. "Because lead is stable, forcing it to release three protons requires a vast input of energy, such that the cost of transmuting it greatly surpasses the value of the resulting gold." (http://chemistry.about.com/library/weekly/aa050601a.htm) You need $Billions up front for a particle accelerator (see the basic cyclotron design at Argonne National Lab -- their underground accelerator is large enough that buffalo roam within the Der Ring Des Niebelungen!). The operating costs run $1 to $400 per milligram (Oak Ridge National Laboratory 1996 prices for medical isotopes), or $37500 to $1.5 Million per troy ounce.

Bad news #2: the gold will be radioactive -- not very healthy, plus it will decay! ORNL can solve the radioactivity problem with additional neutron irradiation for a sizable surcharge.

Hope this helps.
Ken Vlach [deceased]
- Goleta, California

Finishing.com honored Ken for his countless carefully researched responses. He passed away May 14, 2015.
Rest in peace, Ken. Thank you for your hard work which the finishing world, and we at finishing.com, continue to benefit from.
---
I had heard that modern science had solved this particular alchemical problem, but I didn't know that ORNL was selling it! Talk about using gold to make some gold!

James Totter, CEF
- Tallahassee, Florida
---
---
Q. I AM A GOLD SMITH. I WANT GET INFORMATION THAT HOW MAKE GOLD (DUPLICATE) BY ALCHEMY LIKE MIX OF SOME METALS, CHEMICAL AND SOME % OF PURE GOLD OR WITHOUT ANY % OF PURE GOLD. I KNOW THAT SOME PERSON ARE MAKING GOLD FROM OTHER RESOURCES, SO IF ANY INFORMATION YOU HAVE REGARDING (DUPLICATE) GOLD THAT HOW IT MAKE THAN I WILL BE THANKFUL TO YOU FOREVER!
MUHAMMAD N
[last name deleted for privacy by Editor]
- DUBAI, UNITED ARAB EMIRATES
2003
A. Researching the old tamil medical palm script, I came to understand that gold can be transmuted by following methods:

mercurius dissolve

biological TREATMENT

MIX FIVE METALS

CAN BE TURNED IN TO GOLD
Saleem b
student - kuala lumpur Malaysia
A. Actually, researchers at the Lawrence Berkeley Laboratory created a small amount of gold (one-billionth of a cents worth) by hurling ions of carbon and neon at a bismuth atom. The ions knocked off particles of the bismuth leaving the lighter element gold.
Tyler Santos
- Brookings, South Dakota, United States
---
Q. Just out of curiosity...
How are gold and other metal being formed in a natural way?
What I mean is...I guess that these metals take an awful lot of time to form, but under which conditions and from which kind of materials?
I don't have the illusion of creating gold or other of such metals, but it seems to me that, by speeding up natural processes it could be done.
Or am I thinking too simplistic?

Kind regards,

Sander
Sander v
- Maarssen, The Netherlands
2007
---
A. Here's the thing, folks. Scam victims are desperate & illogical, and will clutch at straws to try to recover a portion of their lost life savings. So each time we talk of nuclear fission and fusion reactions and how it may be possible to create an atom of gold in a nuclear accelerator, the site gets a couple of personal letters from sobbing victims begging for us to share more detail on how they can conduct this fission reaction.

Gold and other elements are created in nuclear reactions in star systems; they are not occurring on the earth. It is not a "natural process" that you can accelerate like rusting. We now understand elements sufficiently that we no longer should waste our lives on alchemy as if this was still the dark ages.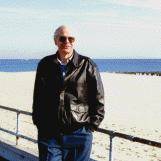 Ted Mooney
, P.E.
Striving to live Aloha
finishing.com - Pine Beach, New Jersey
A. I am surprised lots of people are paying attention to that letter of Mr. N, very cheaply he is asking for the gold preparation technique; though he is my country-fellow, this is ridiculous by the way. A day when gold can be produced artificially that will be the end of "Golden era of Gold"

regards,
TARIQ M
- Punjab, Pakistan
April 15, 2008
---
Q. HI THERE. I AM SURPRISED OF SEEING ANSWERS TO QUESTIONS ABOUT HOW TO MAKE GOLD FROM METAL. NONE OF ANSWERING WERE ABOUT MAIN QUESTION; I MEAN NOBODY ANSWERED THIS QUESTION. I DON'T KNOW WHY? IF ANYBODY KNOWS THE ANSWER PLEASE GUIDE ME AND ALL OTHER INQUIRERS IF POSSIBLE. GIVE RECIPE TO MAKE GOLD WITH EASIEST WAY.
REGARDS
BABI
BABI L
- DUBAI, UAE
August 31, 2009
---
Hi, cousin Babi. 500 years of progress in chemistry and science has proven that alchemy is completely impossible, and exactly why it is impossible -- we haven't printed an easy recipe for it because it cannot be done. Gold can only be FOUND on the earth, it cannot be made. Sorry. :-)

Regards,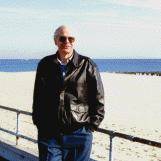 Ted Mooney
, P.E.
Striving to live Aloha
finishing.com - Pine Beach, New Jersey
---
Gold and more Gold is the demand right now. The answer is right in front of you. What I meant was that take a piece of coal and synthetically make Diamonds out of it. Sell them and buy Gold. Feels more logical then nonexistent chemical reactions :-)
Hammad B
- Lahore, Punjab, Pakistan
---
Hehe, put it this way: the day man creates a way to make Gold taking in consideration that someone out there might already found a way to make gold, Gold could loose its value overnight and humanity could be lost... a huge amount of our trading system depends on the trade of gold even if is on paper bills or digital transactions.. so if you found a way keep it to your self make money, live rich, get all the girls you like, just don't let others know.. trust me this is one invention that will have governments across the world looking to bury you...
Williams A. Smith
- Los Angeles, California
---
LENR and Alchemy

Alchemy is a form of chemistry and speculative philosophy practiced in the Middle Ages and the Renaissance and concerned principally with discovering methods for transmuting baser metals into gold. The word "alchemy" calls up the picture of a medieval laboratory in which a wizard broods over the crucible that is to bring within his reach the Philosopher's Stone, and with that discovery the formula for the transmutation of metals.

That is why I was surprised to read Mitsubishi (a Japanese multinational conglomerate comprising a range of autonomous businesses which share the Mitsubishi brand, trademark and legacy) hopes to go beyond just low energy nuclear reactions to low energy nuclear transmutations.

"These transmutations will be an energy source that will be portable, will produce rare earth materials, and will have the capacity to transmutate radioactive waste. They've changed the acronym from LENR to LENT. And, unlike competitors such as Rossi and Defkalion, they plan on using resources other than palladium, platinum and nickel." (cleantechauthority.com/defkalion-announces-lenr-date-mitsubishi-enters-lenr-market/)

Low Energy Nuclear Reaction (LENR) using nickel and hydrogen is a clean, very very cheap, and super abundant energy technology, but can it also be used for transmutation? Nuclear transmutation is the conversion of one chemical element into another.

"Artificial transmutation may occur in machinery that has enough energy to cause changes in the nuclear structure of the elements. Machines that can cause artificial transmutation include particle accelerators and tokamak reactors. Conventional fission power reactors also cause artificial transmutation, not from the power of the machine, but by exposing elements to neutrons produced by a fission from an artificially produced nuclear chain reaction. Artificial nuclear transmutation has been considered as a possible mechanism for reducing the volume and hazard of radioactive waste." (en.wikipedia.org/wiki/Nuclear_transmutation)

In February 2011 scientists were given access to a sample of pure nickel powder which had been used in a LENR reactor for 2.5 months. Their analysis showed that the powder contained several other substances, mainly 10 percent copper and 11 percent iron. (www.nyteknik.se/nyheter/energi_miljo/energi/article3144827.ece)

According to Robert Godes LENR is not a nickel-hydrogen fusion reaction. Nickel is merely a catalyst, and it is the hydrogen that yields heat.

"A tiny amount of hydrogen protons are converted into neutrons. These newly produced neutrons are soon captured by hydrogen ions or other atoms in a metallic (e.g. nickel) lattice near to where the hydrogen ions were converted to neutrons. The captured neutrons generate heat because the new atoms that are one neutron heavier shed excess binding energy as heat to the lattice, resulting in a dramatically clean, low-cost, hi-quality heat output."

"...Evidence suggests this reaction involves the synthesis of neutrons, which accumulate on hydrogen dissolved in a matrix (lattice), which progresses to deuterium, then tritium and on to quadrium that decays to helium." (oilprice.com/Energy/Energy-General/New-LENR-Machine-is-the-Best-Yet.html)

To summarize, it is a fact that conventional fission power reactors cause artificial transmutation by exposing elements to neutrons. Furthermore, according to Godes, the LENR Ni-H reaction occurs when hydrogen protons are converted into neutrons and captured by hydrogen ions or other atoms in the nickel lattice. Finally, evidence for LENR transmutation is the sample of nickel powder used in a LENR reactor for several months which showed several other substances, including copper and iron.

Can Mitsubishi discover the formula for the practical transmutation of metals, fulfilling the dream of mankind since the Middle Ages? We already strongly suspect that LENR transmutes nickel into copper and iron, so alchemy suddenly doesn't seem so speculative anymore.
Brad A
- St Louis Park, Minnesota, USA
May 7, 2012
---
---
Formation of Gold or other metals by any process was the dream project during past times. I've gone through many procedures (not practically) and also read about the logic and science behind it written by the researchers. Although chemicals and other things available during past was very limited and also the process was very critical. Above all, the science behind this process was not to be explored among common people, so they used symbolic languages which were understood only by eligible persons. Nowadays those processes are available but the real sense behind that is not clear i.e. the Terms and the raw materials used.
I've seen many verses of Sanskrit language describing about the formation of Gold using Copper, Silver, Zinc etc. but the materials listed in that is completely out of sense.
My view is that Nowadays we have series of chemicals, more elements, advanced equipment & technology and above all the Computer Power. The computers can be used to analyse the data and process to reach up to the final result without actually doing the practicals. This way we can do the job of hundreds of years in few years. Remember one of the reasons why we could not reach up to any process of making gold is that the Time Factor. The time needed for understanding the logic & process and to continue with next alternate process was very long. The total time slot needed for this may take hundreds of years. So the persons died before reaching to the final goal. And the story was repeated with coming generations in past. I think I can write a book on this and its taking more time & space. Sorry. See you later.
Sanjay S
- Varanasi, U.P., India
July 12, 2012
---
I am not completed in making gold, but near it. I think it is very hard working. My recipe is 10 gram zinc and 10 grams mercury, mix and heat in black sand powder in pan, not open mouth. It becomes white powder. Then melt copper so some bit mixes in. It changes colour like gold, but it's not gold yet. Please help me.
Dr. SAEED A
homeo doctor - Pakistan
October 15, 2012
---
Hi Dr. Saeed. I don't know what to say. It's easy to make alloys like brass (zinc plus copper) that look something like gold, but they are not gold and never will be gold. Chemistry tells us that you will never ever make gold from other metals this way. Sorry.
Regards,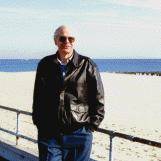 Ted Mooney
, P.E.
Striving to live Aloha
finishing.com - Pine Beach, New Jersey
A. I can only tell you how steel can be turned into copper.
Dr. Abdus K
- Pakistan
---
Now seriously, folks. Are we to believe that one can get a doctorate in Pakistan without Basic high school Chemistry?!
This makes two Doctors from Pakistan who believe in transmutation of elements via alchemy. If you are serious, please tell us how many protons and neutrons are in this isotope that you are making, and what is the electron shell structure :-)
Thanks.
Regards,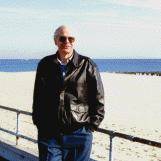 Ted Mooney
, P.E.
Striving to live Aloha
finishing.com - Pine Beach, New Jersey
---
Q. Dear Friends,

Bottom line the thing is that, Who knows freezing process of Thermometer's (Para) (I don't know official/English name). He almost reached to get/make world top quality gold.

Thanks,
M. Sumair
- Karachi, Pakistan
April 26, 2013
---
A. It is not possible. If it is possible then it is costly.
Dildar H
- Punjab Pakistan
A. Gold cannot be made by mixing other alloys from low cost. It may be possible very very high cost. But with the help of some herbal plants, we can separate the gold from other alloys like brass or copper. Every alloy has mixed with Gold by little quantity. We can separate that gold from alloy with the help of some medicinal plants.
Sanath D
- Moratuwa, Western, Srilanka
---
Q. Can you grow gold from glass in a microwave or sand? How long would it take as I put copper in with glass; it looks like gold but I did not get it. Number 394 copper microwaved, and copper is 297. Is there gold in it? Thank you.
Philip H
- UK
September 16, 2013
A. You are right; time is a factor and through my work I have found that six months is the shortest time in which bacteria of Au can duplicate.

I am looking for a Rigaku NEX CGED XRF instrument or equivalent that will enable me to test my Au duplicating corn to ascertain how much Au each plant contains. This is urgent as they are at a stage in their growth cycle that I should start testing.
George V
- Meyerton, South Africa
----
Ed. note: We print all submittals that are not overly commercial and are not ad hominem ... because everyone is welcome to their opinion, and welcome to have it posted here. But our opinion is that, while bio-accumulation of gold is probably theoretically possible, this concept of profitably making gold from plants is bogus. We don't censor, but we can't leave such postings, which we feel are a scam, on our site without saying that we don't believe it :-)
---
---
Q. I also do some experiments to convert silver and copper and mercury into gold but I succeeded with help of mercury + silver to make pure silver, but could not get success in gold from other metals. Copper is very near to convert gold but it can be done only with help of some herbals and that is still in under process any way. If anyone have any experiment please let me know. I will be happy for more experiments with some one. With best regards,
Muzaffar f
- Lahore Punjab Pakistan
January 3, 2014
---
A. Gold is compound. Gold can easily be formed from mercury plus sulphur. It can be formed from copper.
niaz h
doctor - larkana Pakistan
---
Hi cousin Niaz. No, gold is absolutely not a compound, it is an element. Sorry, it cannot be made as you describe.
Regards,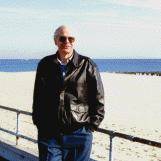 Ted Mooney
, P.E.
Striving to live Aloha
finishing.com - Pine Beach, New Jersey
---
!! There is a serious Shri Sukta sutras of 3rd Century in old language which gives the formula and entire process to convert mercury into gold. But there is also a caution mentioned that if not done without proper care, one may lose eyesight and or go bald. This is more so because the vacuum facilities where not available in those days. These sutras are 4 wherein only the first 3 describe the right mix and process whereas the 4th one is only a caution. These sutras I understand are also inscribed somewhere in Tajmahal in Agra and shown on TV documentary. Even scientifically mercury and gold are just one proton separated I suppose.
Sharad S
- Bangalore, Karnataka, India
July 18, 2014
A. Hi cousin Sharad. Somehow I suspect that "carefully guarded copies" of those sutras are about to emerge, for sale at fantastical prices :-)
Personally, I like to think we've learned something in the intervening 1800 years though. You are correct that mercury has one extra proton, but I don't think you can remove that pesky little bugger even with a thermonuclear bomb, let alone by mixing with other materials :-)

Regards,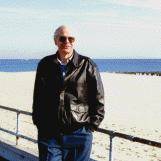 Ted Mooney
, P.E.
Striving to live Aloha
finishing.com - Pine Beach, New Jersey
---
Q. My name is mohsin. I went gold making formula. I belong to a poor family, I support my family. Please, I am thankful, and regards. I request you.
mohsin a
- Karachi Pakistan
January 9, 2015
A. Hi cousin Mohsin. I am sorry that you are poor, but it is still not possible to make gold from other materials. Please do not waste your time or your limited money on the idea. It is a scam and foolishness. Sorry.
Regards,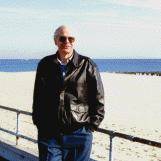 Ted Mooney
, P.E.
Striving to live Aloha
finishing.com - Pine Beach, New Jersey
---
! Ted, you are totally wrong: Mercury, Lead, Copper and other base metals can transmute into Gold, Silver and Platinum. I am also a researcher of Alchemy last 10 years and I saw many times converting Gold and Silver from Mercury and Copper also.
gopal k
- Lucknow India
---

Hi Gopal. Please give just a few grams of that gold to Mohsin; he desperately needs it, and you apparently can very easily make as much as you wish.
Regards,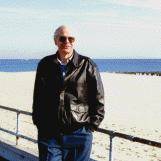 Ted Mooney
, P.E.
Striving to live Aloha
finishing.com - Pine Beach, New Jersey
---
Q. Mr. Ted, how many atoms are there in mercury and atoms in gold and platinum?
vijay raj
- Bangalore India
February 18, 2015
A. Hi Vijay. There are 80 protons in the nucleus of a mercury atom, 79 in a gold atom, 78 in a platinum atom.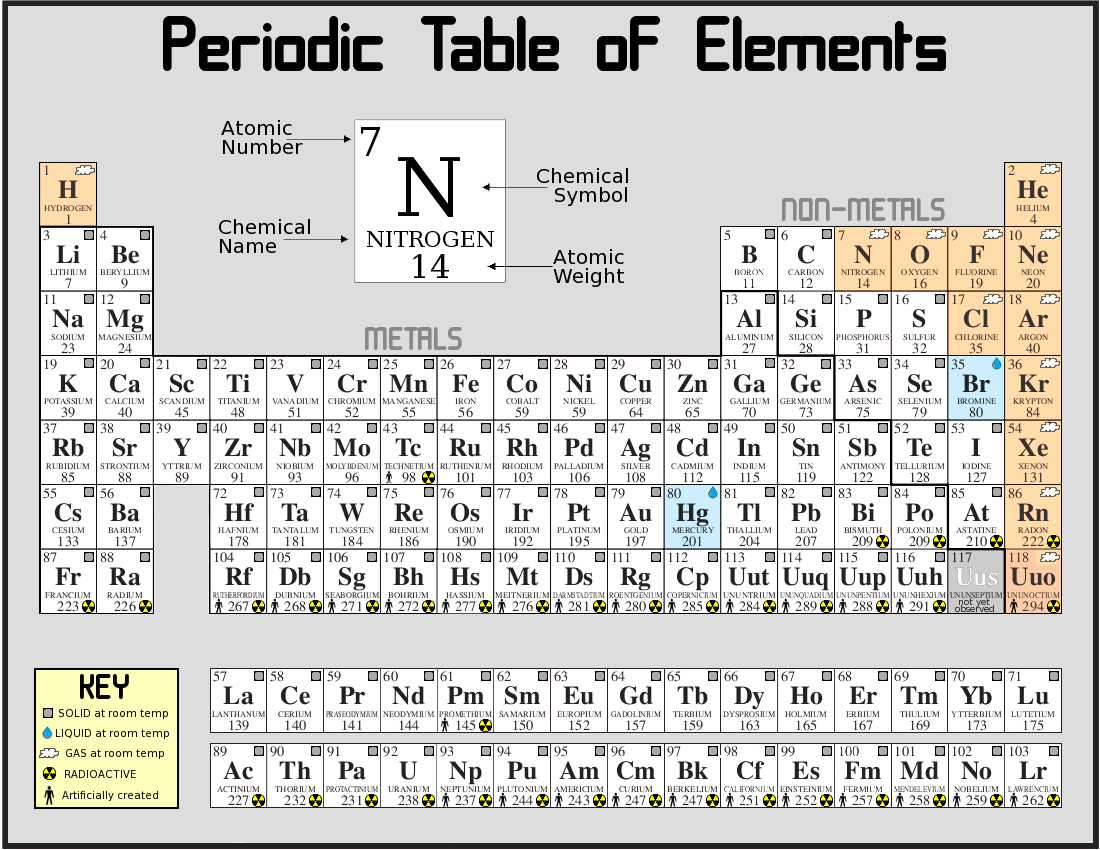 Regards,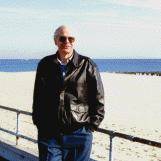 Ted Mooney
, P.E.
Striving to live Aloha
finishing.com - Pine Beach, New Jersey
---
---
Q. Dear Mr. Ted,
I have some herbal plants which is like vegetable root. The root melts copper wire of 18 gauge, within 10 minutes after inserting in. Some day before I met with an old person and he made little quantity of gold with this plant with use of mercury, but he is not giving me formula. I am 100% sure about.
I don't know much about chemistry , so please tell me if you are aware about the plant or formula.
thanks
Vicky A
Hobbyist - Chandigarh , India
April 22, 2015
ads
---
Hi Ted, here is some useful link for you and also for viewers,
www.aagam73.blogspot.in/2009/06/mercury-converted-2-gold-in-1942-in.html
The history tell that there was a process called alchemy/kimia which claimed that gold can made from the copper and mercury, also there is several procedure to purify the mercury before it. Please don't think I am doing this for any kind of intention. I am also want to know the procedure, if we read the history carefully, there is several cases to making gold from mercury and copper, till now the Tibetan people know about this secret procedure.
Joy I
- Kolkata, West Bengal, India
December 1, 2015
---

Yes Joy, I see lots of links to scammers on that blog :-)
When I was a young teen I was intrigued by the "perpetual motion machines" at a Ripley's "Believe It or Not" display. After eventually learning why each particular design was discredited I looked at an additional design. But by the time I had seen a dozen or more designs discredited, I had found a hundred more proposals, and I realized that I could never get through the infinite line of potential design tweaks "one at a time".
In engineering school I was finally taught the principles of thermodynamics and how & why 100% efficiency was impossible irrespective of the specifics, so I needn't waste any more time on yet another perpetual motion idea. And I also learned enough chemistry & physics to see why alchemy was likewise impossible so that I didn't need to waste time discrediting every report of alchemy one herb at a time. I hope you don't choose to waste yours ... there's a lot of herbs :-)
Regards,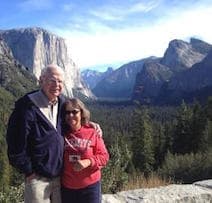 Ted Mooney
, P.E. RET
Striving to live Aloha
finishing.com - Pine Beach, New Jersey
A. In Tamilnadu, India, there are some people lived in 11th century. We call them Siddhar. They are masters in making medicines using plants. We having history that they make gold using some plants and copper. But they didn't teach this technique to anyone. We are siranjeevi. That means they live so long. Some people saw them in this 21st century too.

So my conclusion is IT'S REALLY POSSIBLE.
Rajiv R
[last name deleted for privacy by Editor]
- Chennai, Tamilnadu, India
July 13, 2016
---
Hi Rajiv. I don't think anybody, no matter how long they live, has time to waste on trying to make gold from herbs and copper :-)
Regards,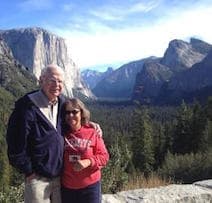 Ted Mooney
, P.E. RET
Striving to live Aloha
finishing.com - Pine Beach, New Jersey
A. I am a chemical constant since 1988. Many chemical factories I have run and just a mineral processing and two chemicals factories are under my supervision.
Conversion of one element to an other element is possible with simple chemical and physical way at up to 1000 °C temperature.
Some light weight elements's electrons loss their attraction for nucleus and their nucleus begin to do bombardment on their surrounding atoms. This make cause of conversion.
If these light atomic weight elements or their compounds are mixed tracely with heavy metals (mercury, lead, bismuth) or their compounds and then temperature is raised up to 1000 °C for ten minutes, many elements will make in which Gold will in excess because Gold is very to heavy metals.
Muhammad A
[last name deleted for privacy by Editor]
Chemical Consultant - Lahore, Punjab Pakistan
----
Ed. note: We don't put people in contact with each other here, but we don't censor anyone's technical postings -- even when we consider it ridiculous, which we do.
---

My Question is for those who say it is possible.
Do you think if it was possible, they would be here on this site posting comments? Those who say they do they should have been billionaires. It is just scam, missing time and losing money on this stupid idea.

Why don't they just sweat working harder and earn some clean money?

Gold is an element and cannot be produced from other metals or materials.
Kerem Buyukdeniz
- Diyarbakir, Turkey
---
I have not much information about this. Jaber bin Hayan said YES IT CAN BE MADE.
KHAN KHAN E AZAM Also said IT CAN BE, HE explained even ratio of GOLD (MERCURY AND SULFUR).
THANKS GOOD LUCK
ABDUL R
[last name deleted for privacy by Editor]
- ISLAMABAD, Pakistan
---
---
Dear friends I also believe in alchemy :D
and I did some experiments on freezing mercury in metal shape and I 100% got success in this experiment :)
and I also think if I mix copper and frozen mercury then I get gold :)
mir r
[last name deleted for privacy by Editor]
- mirpurkhas Pakistan
A. It is quite possible to convert bismuth and lead to gold, as well as copper.

There are few who would give away or even sell the knowledge though.

You, moderator of this thread, are incorrect in the assumptions you have based on your understanding of physics and chemistry has biased you towards.
I do not have any reason to prove it to anyone but I can assure you it is quite possible, with little expense. Telling people they waste their time is a dis-service with the internet this day and age one can put together the full picture of what needs to be done from such writers as Fuccanelli, Sendivogious, and several others.

Your hostility towards alchemy does not disprove it, nor do your opinions about your science background have led you to believe.
Enoch S
- hilo, Hawaii usa
---
August 2018
A. Hi Enoch. All jobs involve obligations. My job, as you say, is forum moderator; and I feel that my obligation includes posting all the claims that are submitted not censoring them ... but it is hardly reasonable for you to ask me to leave the readers with the impression that I endorse such claims.
Regards,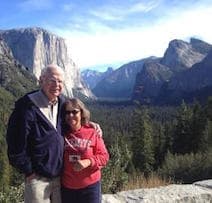 Ted Mooney
, P.E. RET
Striving to live Aloha
finishing.com - Pine Beach, New Jersey
---
A. Hi friends. I am in alchemy since 8 months and I got one old book of alchemy. Through book I perform the experiment to freeze the mercury at room temperature and in this experiment I got success :D
If anyone want to help me to make gold then we will make history again.
muhammad kk
- mirpurkhas, Pakistan
December 8, 2016
---
It is in fact possible to make gold out of 5 metals and my finding was not that difficult either; you just need to forget all the nonsense you're force fed from birth.

Scientists claim all gold on earth came from asteroids and some magical nuclear reaction which simply cannot be true since there are no asteroids performing any such nuclear reactions in space and I can prove it without a doubt. All things visible in space are nothing more than light, not solid objects; and, no, satellites don't exist either. Many things are not as you were told. For example, the sun is not nuclear, it's electric; and it also is not billions of light years away it is in fact only a few thousand miles up in earth's atmosphere just as the moon is. And like other so called planets the moon is not solid either. So guess what, nobody ever landed on it. Anyway before I bore you all with more truths you must clear your head of the garbage it's saturated in before you can comprehend reality.
M Kraft
- Deland, Florida
December 18, 2016
---
1. 1/4 oz. silver shavings 99% pure
2. 3 oz. sulfur powder (pharmaceutical grade)
3. 10 oz. Cinnabar with no TRACES of gold (also known as a mineral, Mercuric Sulfide, HgS)- powder it
4. 1 quartz geode
5. 4 12 volt car batteries
6. 2 lead (Pb the element) copper electrodes

Place all shavings and powder into Quartz Geode, connect car batteries to equal 48 volts at 3 amp per minute, place leads into powder in Quartz Geode. Wait 25 minutes.

Produces 1.75 ounces of gold

Don't get greedy, do exactly as stated.

Larger amounts at one time will produce radioactive gold, you can repeat the procedure to make more gold. Wear mask!! and gloves!
Jared h
- Escondido California
April 6, 2017
---

This method is foolishness because the mixture of this is not electric conductivity material., So no activity going on this process; I tried.
M Menon
- India Maharashtra
December 11, 2017
---

Hi Menon. Indeed all transmutation alchemy is foolishness :-)
Regards,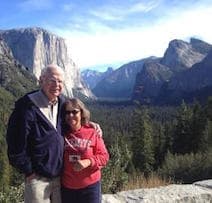 Ted Mooney
, P.E. RET
Striving to live Aloha
finishing.com - Pine Beach, New Jersey
A. You can make gold, earlier in Chankya era, he used to make gold, mohammed ghori invaded several times but still chandra gupta empire was very rich, because chanakya made wealth artificially, another thing in India in earlier days gold was not mining, but still in india coins, jeweleries, etc were made of gold that too before christ. and I have done one experiment for the same and it was 99% successful. Take 65% gold, 20% copper, 15% silver, heat and cool continuously for 90 days, the entire thing will become gold.
raghu raghu
gold smith - COCHIN, KERALA, India
August 22, 2018
A. Even though, going by logic, you're right, there aren't any person who does it live.
So consciousness says, it's not possible.

If someone does, he wouldn't be alive , too difficult since Gold used to be backed by central bank around the world except, for a few decades for now, usd taken place of gold.

Theory of only supernova explosion can make gold also seems flawed.
This Alchemy subject is really interesting though.

Call by Ted is also correct. People may fall into this, since people who're selling these, didn't make any gold by themselves .
monty jangid aka chinmay
- Jaipur India
September 13, 2020
---
I think some comments are being a little unkind to the Alchemists.

Until the age of enlightenment in the 16/17C, alchemy was the blanket study covering all fields of science. The modern uninformed criticisms are readily dismissed. The search for the elixir of life is barely different from the efforts of modern health researchers, albeit with rather less ambitious targets, and transmutation of base metals into gold can be understood as a justification of an application for research funding and not unreasonable lacking the principles of an atomic theory. If they could change black rock into iron or green rock into copper, why not lead into gold? Furthermore religious doctrine of the time demanded belief in transubstantiation, a much more radical concept. The magical element of their beliefs should, perhaps, be viewed in the light of homeopathy or contemporary, and even current religious beliefs.
In reality, some charlatans excepted, the alchemists were skilled metallurgists, chemists, perfumers and pharmacists of their day. Although their understanding of the underlying principles were limited, their empirical investigations formed the basis of modern science. Long before the 13C; alchemists had de!eloped the skills of crystallisation, distillation and metal extraction to a high degree.
Much of their belief was based on the teachings of Aristotle and the later teachings of the Muslim Abu Muhammad al Jabir ibn Aflah(1100-1150), Anglicised to Gerber.
To dismiss alchemy is to discredit well-recognised scientists up to and including Newton, whose alchemical manuscripts amount to over 650,000 words and was described by Keynes as the last magician.
We owe them much.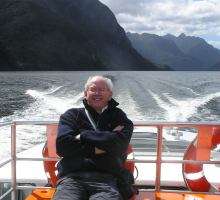 Geoff Smith
Hampshire, England
September 17, 2020
---
? We have postings on this thread from more than a dozen people who feel they are ever so close, including some who claim to be desperately poor but are spending their time and the last of their money on this anyway. So, with the benefit of an additional 350 years of refinement, exactly how do we make gold from copper, silver, and plant extracts? I say we can't, and we should be very clear about it :-)
Luck & Regards,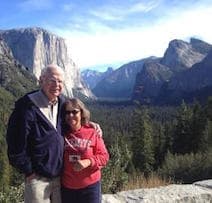 Ted Mooney
, P.E. RET
Striving to live Aloha
finishing.com - Pine Beach, New Jersey
A. I see that I failed to make myself completely clear.

There is no possibility of making gold by any chemical means.

My point was that until Dalton introduced his atomic theory, there was no way of knowing this.

It is sad to see that some people still do not understand that it is impossible.

But we should not blame alchemists for what they did not know.

The evil that men do lives after them. The good is oft interred with their bones.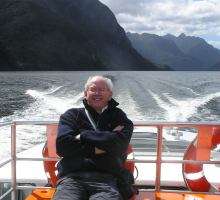 Geoff Smith
Hampshire, England
---
Possible...

Naga Raju Kosuru
- Hyderabad, ANDHRAPRADESH, India.
September 28, 2020