60,000 Q&A topics -- Education, Aloha, & Fun
topic 22987
Making GOLD from Copper, Silver & Plant Extracts
A discussion started in 2003 but continuing through 2020
2003
Q. DEAR READER,
WE WOULD LIKE TO KNOW IS IT POSSIBLE TO MAKE GOLD LIKE 10 TO 24 KARAT WITH OTHERS METALS, MATERIALS, ACID, CHEMICALS? WHAT KIND OF METALS, MATERIALS, ACID, CHEMICALs, etc. IN PURE GOLD? PLEASE RESPOND. WE WANT TO MAKE GOLD WITH METALS, MATERIALS, ACID, CHEMICALs, etc. ANY INFORMATION CAN BE HELPFUL FOR US AND WE WILL NEVER FORGET YOUR KINDNESS AND WE WILL BE THANKFUL.
THANKS & BEST REGARDS,
MUHAMMED N
[last name deleted for privacy by Editor]
- LAHORE, PUNJAB, PAKISTAN
---
2003
A. Hi, cousin Muhammed.
At first I didn't know whether you were asking for serious details about gold refining, which might have included questions about some sort of organic scavengers (plant extracts). But then another letter came in from our favorite scammer, saying:
Gold is created from Silver and Copper, these powders are taken and mixed with a plant 'Nalla Vayulu' and heated for 3 days at 1000 degrees, Gold is formed in tons, no idea how Low Temperature Nuclear reactions are formed, think of Cold Fusion and Hutchison effect. If you are taking this as joke then you are a nut case.
...and I realized that your question is possibly motivated by your being enticed into a scam. Please spend some time on some scam-watch websites and try to get a step ahead of the scammers instead of being a day behind. You can't make gold from plants or other metals. Sorry. Good luck.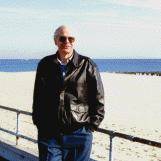 Ted Mooney, P.E.
finishing.com - Pine Beach, New Jersey
Striving to live Aloha
---
2003
A. This letter depends on what he really meant. Is he asking how to make 10 or 14 or 18 K gold from 24K gold, or is he asking how to extract pure gold out of an alloy, or is it a dream of making 10K gold into 24K gold by alchemy. The last one would be either foolish or a scam. I cannot tell by what is written. English is probably a second language, so we should cut him some slack until he tells us what he really meant.
James Watts
- Navarre, Florida
---
2003
Q. Mr. Ted, Your term Nalla Vayalu seems to be a Tamil language term. Please elaborate.
Prabhuram
- India
---
2003
A. Hi cousin Prabhuram. That word was not my term, it was a quotation from someone else; the term in question may be Tamil in origin, but sorry, I don't know. But the IMPORTANT word is in English: SCAM. Cold fusion was discredited.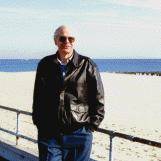 Ted Mooney, P.E.
finishing.com - Pine Beach, New Jersey
Striving to live Aloha
---
2003
Q. DEAR READER,
WE WANT MAKE GOLD BY ALCHEMY MEAN FROM OTHERS METALS, CHEMICALS, MATERIALS, ACID, HERB OR ANY SOME PRODUCTS COMBINATION TO BECOME GOLD EVEN IF NOT BECOME 24 KARAT NO PROBLEM 10 KARAT, 18 KARAT, 21 KARAT OR 22 KARAT IF CAN MAKE THAN IT IS OKAY NOT IMPORTANT TO BECOME 100% PURE 24 KARAT.
PLEASE INFORM US IF YOU HAVE ANY NEWS, INFORMATION REGARDING THE GOLD THAT WHAT METALS, CHEMICALS, MATERIALS ACID, ETC IN PURE GOLD? WHAT IS THE METHOD / FORMULA TO MAKE GOLD? WHAT IS THE RATIO AND PERCENTAGE % OF METALS, CHEMICALS, MATERIALS, ACID, ETC IN PURE GOLD? HOW CAN MAKE GOLD WITH OTHERS METALS, CHEMICALS, MATERIALS, ACID, ETC? PLEASE INFORM US IN DETAIL THE RATIO AND PERCENTAGE % OF METALS, CHEMICALS, MATERIALS, ACID, ETC IN YOUR FORMULA / METHOD. WE WANT MAKE AND SEARCHING GOLD THAT HOW IT CAN MAKE WITH OTHERS METALS, CHEMICALS, MATERIALS, ACID, ETC. PLEASE HELP US, YOUR ANY INFORMATION CAN BE HELPFUL FOR US. WE ARE WAITING FOR YOUR GOOD & PROMPT RESPONSE. THANKS & BEST REGARDS.
MUHAMMED N
[returning]
- LAHORE, PUNJAB, PAKISTAN
---
2003
A. Hello cousin Muhammed N. This is a scam. Hope springs eternal, but you can't make gold from any of these plants or other metals.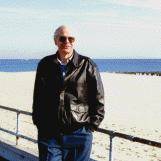 Ted Mooney, P.E.
finishing.com - Pine Beach, New Jersey
Striving to live Aloha
---
2003
A. Yes it can be done, GOLD from Black Steel in three easy steps, 1. Buy a Steel Shovel. 2. Dig like hell. 3. Find gold. TA-Da :-)
Jeremy Gray
- Melbourne, Australia
---
2003
Ted et al., You haven't been keeping up with nuclear physics. Gold can be produced from other elements using a particle accelerator (proton bombardment) or nuclear reactor (neutron bombardment). This is the technique by which the trans-uranium elements are created. Glenn Seaborg reported on gold formation via nuclear transmutation circa 1980.
Bad news #1: high cost. "Because lead is stable, forcing it to release three protons requires a vast input of energy, such that the cost of transmuting it greatly surpasses the value of the resulting gold." (http://chemistry.about.com/library/weekly/aa050601a.htm) You need $Billions up front for a particle accelerator (see the basic cyclotron design at Argonne National Lab -- their underground accelerator is large enough that buffalo roam within the Der Ring Des Niebelungen!). The operating costs run $1 to $400 per milligram (Oak Ridge National Laboratory 1996 prices for medical isotopes), or $37500 to $1.5 Million per troy ounce.
Bad news #2: the gold will be radioactive -- not very healthy, plus it will decay! ORNL can solve the radioactivity problem with additional neutron irradiation for a sizable surcharge.
Hope this helps.
Ken Vlach
- Goleta, California
Finishing.com honored Ken for his countless carefully
researched responses. He passed away May 14, 2015.
Rest in peace, Ken. Thank you for your hard work
which the finishing world continues to benefit from.
---
2003
I had heard that modern science had solved this particular alchemical problem, but I didn't know that ORNL was selling it! Talk about using gold to make some gold!

James Totter, CEF
- Tallahassee, Florida
---
---
2003
Q. I AM A GOLD SMITH. I WANT GET INFORMATION THAT HOW MAKE GOLD (DUPLICATE) BY ALCHEMY LIKE MIX OF SOME METALS, CHEMICAL AND SOME % OF PURE GOLD OR WITHOUT ANY % OF PURE GOLD. I KNOW THAT SOME PERSON ARE MAKING GOLD FROM OTHER RESOURCES, SO IF ANY INFORMATION YOU HAVE REGARDING (DUPLICATE) GOLD THAT HOW IT MAKE THAN I WILL BE THANKFUL TO YOU FOREVER!
MUHAMMAD N
[last name deleted for privacy by Editor]
- DUBAI, UNITED ARAB EMIRATES
---
2004
A. Researching the old tamil medical palm script, I came to understand that gold can be transmuted by following methods:
mercurius dissolve
biological TREATMENT
MIX FIVE METALS
CAN BE TURNED IN TO GOLD
saleem b
student - kuala lumpur Malaysia
---
2005
A. Actually, researchers at the Lawrence Berkeley Laboratory created a small amount of gold (one-billionth of a cents worth) by hurling ions of carbon and neon at a bismuth atom. The ions knocked off particles of the bismuth leaving the lighter element gold.
Tyler Santos
- Brookings, South Dakota, United States
---
2007
Q. Just out of curiosity...
How are gold and other metal being formed in a natural way?
What I mean is...I guess that these metals take an awful lot of time to form, but under which conditions and from which kind of materials?
I don't have the illusion of creating gold or other of such metals, but it seems to me that, by speeding up natural processes it could be done.
Or am I thinking too simplistic?

Kind regards,

Sander
Sander v
- Maarssen, The Netherlands
---
2007
A. Here's the thing, folks. Scam victims are desperate & illogical, and will clutch at straws to try to recover a portion of their lost life savings. So each time we talk of nuclear fission and fusion reactions and how it may be possible to create an atom of gold in a nuclear accelerator, the site gets a couple of personal letters from sobbing victims begging for us to share more detail on how they can conduct this fission reaction.
Gold and other elements are created in nuclear reactions in star systems; they are not occurring on the earth. It is not a "natural process" that you can accelerate like rusting. We now understand elements sufficiently that we no longer should waste our lives on alchemy as if this was still the dark ages.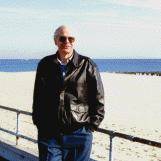 Ted Mooney, P.E.
finishing.com - Pine Beach, New Jersey
Striving to live Aloha
---
April 15, 2008
A. I am surprised lots of people are paying attention to that letter of Mr. N, very cheaply he is asking for the gold preparation technique; though he is my country-fellow, this is ridiculous by the way. A day when gold can be produced artificially that will be the end of "Golden era of Gold"

regards,
TARIQ M
- Punjab, Pakistan
---
August 31, 2009
Q. HI THERE. I AM SURPRISED OF SEEING ANSWERS TO QUESTIONS ABOUT HOW TO MAKE GOLD FROM METAL. NONE OF ANSWERING WERE ABOUT MAIN QUESTION; I MEAN NOBODY ANSWERED THIS QUESTION. I DON'T KNOW WHY? IF ANYBODY KNOWS THE ANSWER PLEASE GUIDE ME AND ALL OTHER INQUIRERS IF POSSIBLE. GIVE RECIPE TO MAKE GOLD WITH EASIEST WAY.
REGARDS
BABI
BABI L
- DUBAI, UAE
---
January 1, 2010
Hi, cousin Babi. 500 years of progress in chemistry and science has proven that alchemy is completely impossible, and exactly why it is impossible -- we haven't printed an easy recipe for it because it cannot be done. Gold can only be FOUND on the earth, it cannot be made. Sorry. :-)
Regards,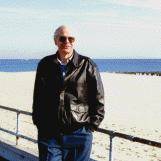 Ted Mooney, P.E.
finishing.com - Pine Beach, New Jersey
Striving to live Aloha
---
January 1, 2010
Gold and more Gold is the demand right now. The answer is right in front of you. What I meant was that take a piece of coal and synthetically make Diamonds out of it. Sell them and buy Gold. Feels more logical then nonexistent chemical reactions :-)
Hammad B
- Lahore, Punjab, Pakistan
---
February 21, 2010
Hehe, put it this way: the day man creates a way to make Gold taking in consideration that someone out there might already found a way to make gold, Gold could loose its value overnight and humanity could be lost... a huge amount of our trading system depends on the trade of gold even if is on paper bills or digital transactions.. so if you found a way keep it to your self make money, live rich, get all the girls you like, just don't let others know.. trust me this is one invention that will have governments across the world looking to bury you...
Williams A. Smith
- Los Angeles, California
---
May 7, 2012
LENR and Alchemy

Alchemy is a form of chemistry and speculative philosophy practiced in the Middle Ages and the Renaissance and concerned principally with discovering methods for transmuting baser metals into gold. The word "alchemy" calls up the picture of a medieval laboratory in which a wizard broods over the crucible that is to bring within his reach the Philosopher's Stone, and with that discovery the formula for the transmutation of metals.

That is why I was surprised to read Mitsubishi (a Japanese multinational conglomerate comprising a range of autonomous businesses which share the Mitsubishi brand, trademark and legacy) hopes to go beyond just low energy nuclear reactions to low energy nuclear transmutations.

"These transmutations will be an energy source that will be portable, will produce rare earth materials, and will have the capacity to transmutate radioactive waste. They've changed the acronym from LENR to LENT. And, unlike competitors such as Rossi and Defkalion, they plan on using resources other than palladium, platinum and nickel." (cleantechauthority.com/defkalion-announces-lenr-date-mitsubishi-enters-lenr-market/)

Low Energy Nuclear Reaction (LENR) using nickel and hydrogen is a clean, very very cheap, and super abundant energy technology, but can it also be used for transmutation? Nuclear transmutation is the conversion of one chemical element into another.

"Artificial transmutation may occur in machinery that has enough energy to cause changes in the nuclear structure of the elements. Machines that can cause artificial transmutation include particle accelerators and tokamak reactors. Conventional fission power reactors also cause artificial transmutation, not from the power of the machine, but by exposing elements to neutrons produced by a fission from an artificially produced nuclear chain reaction. Artificial nuclear transmutation has been considered as a possible mechanism for reducing the volume and hazard of radioactive waste." (en.wikipedia.org/wiki/Nuclear_transmutation)

In February 2011 scientists were given access to a sample of pure nickel powder which had been used in a LENR reactor for 2.5 months. Their analysis showed that the powder contained several other substances, mainly 10 percent copper and 11 percent iron. (www.nyteknik.se/nyheter/energi_miljo/energi/article3144827.ece)

According to Robert Godes LENR is not a nickel-hydrogen fusion reaction. Nickel is merely a catalyst, and it is the hydrogen that yields heat.

"A tiny amount of hydrogen protons are converted into neutrons. These newly produced neutrons are soon captured by hydrogen ions or other atoms in a metallic (e.g. nickel) lattice near to where the hydrogen ions were converted to neutrons. The captured neutrons generate heat because the new atoms that are one neutron heavier shed excess binding energy as heat to the lattice, resulting in a dramatically clean, low-cost, hi-quality heat output."

"...Evidence suggests this reaction involves the synthesis of neutrons, which accumulate on hydrogen dissolved in a matrix (lattice), which progresses to deuterium, then tritium and on to quadrium that decays to helium." (oilprice.com/Energy/Energy-General/New-LENR-Machine-is-the-Best-Yet.html)

To summarize, it is a fact that conventional fission power reactors cause artificial transmutation by exposing elements to neutrons. Furthermore, according to Godes, the LENR Ni-H reaction occurs when hydrogen protons are converted into neutrons and captured by hydrogen ions or other atoms in the nickel lattice. Finally, evidence for LENR transmutation is the sample of nickel powder used in a LENR reactor for several months which showed several other substances, including copper and iron.

Can Mitsubishi discover the formula for the practical transmutation of metals, fulfilling the dream of mankind since the Middle Ages? We already strongly suspect that LENR transmutes nickel into copper and iron, so alchemy suddenly doesn't seem so speculative anymore.
Brad A
- St Louis Park, Minnesota, USA
---
(you are on the 1st page of the thread) Next page >
---