Where the world gathers for
plating, anodizing, & finishing Q&As since 1989
-----
I may have received bad advice about chrome removal
2003
On another forum I received advice about cleaning some chromed auto parts, and then priming and painting. The parts are now chromed and have some rust. I was told to soak in muriatic to clean then neutralize before priming and painting. Also was told how to neutralize the muriatic acid before disposal. In reading about chrome and chromium I now have concerns about doing this. I am concerned that the chrome or chrome compounds that may be left over may be hazardous waste. I am also worried that the person who gave me this advice is also less than knowledgeable about this. Could someone please advise me about this and if I am correct in my assumptions, (I am by no means a chemist but do consider myself to have a fair amount of common sense and hopefully smart enough to do a little research before jumping into something I don't know about) what compounds may be formed or left over, how dangerous they could be. I would be happy to pass along any pertinent information to the person that gave me the first advice.
Chares T
[last name deleted for privacy by Editor]
- Blue Springs, Mississippi
---
First of two simultaneous responses -- 2003

You are absolutely correct. Chrome ions(not metallic chrome) is a regulated substance by the USEPA, all state DEP's and numerous city and counties. Is it legal to dump it? NO. Can you get away with it? Probably yes, if you do not talk to anyone about it. The fine is large if you are caught. There is no "de minimus" amount for chrome.
James Watts
- Navarre, Florida
---
Second of two simultaneous responses -- 2003

Hi Chares ....or should that read Charles? Please go to the archives and dig out # 12044 where the matter of liquid pollution and HCl is discussed in some detail by experts (with dawgs).

Thanks,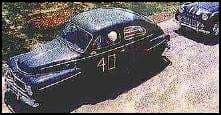 Freeman Newton
[deceased]
(It is our sad duty to advise that Freeman passed away
April 21, 2012. R.I.P. old friend).
---
2003
As you correctly perceived, the procedure is technically sound but environmentally hazardous. It is not economical for an individual to legally treat or dispose of hazardous wastes such as Cr-containing acid. Maybe $400 to analyze, profile and send to an EPA-licensed TSDF. Local governments operate household hazardous waste programs in many areas, but why cause taxes go up? Send the parts to a chrome plating shop for stripping.
Ken Vlach
[deceased]
- Goleta, California

Finishing.com honored Ken for his countless carefully researched responses. He passed away May 14, 2015.
Rest in peace, Ken. Thank you for your hard work which the finishing world, and we at finishing.com, continue to benefit from.
---
2003
Ahhhh...a BIG thank you to Freeman.. I had almost forgotten about the best (and very informative) thread (letter 12044) that I've participated in at this forum. It was a blast re-reading. Unfortunately, it also reminded me of the "rice pulling" thread.... sigh... Randall.. are ya still alive out there?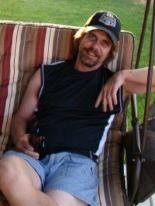 Marc Green
anodizer - Boise, Idaho
---
2003
Wow, got so I can't even spell my name right, Charles is right, guess it's cause I just found out I'm gonna be a grandpa. Thanks for the advice and I'll pass it along.
Charles T
[last name deleted for privacy by Editor]
- Blue Springs, Mississippi