Where the world gathers for
plating, anodizing, & finishing Q&As since 1989
"Barbed wire history. When was galvanized barbed wire available in USA?"
-----
2003
Q. When was factory made galvanized barbed wire available in the western United States? A galvanized barbed wire fence crosses my property and I would like to remove it for better access to my property. My neighbor claims the fence is 100 years old and is trying to prevent me from removing it because of historical value. I believe the fence was constructed in approximately 1964, not 100 years ago.
Kim Heaton
- Corrales, New Mexico, USA
---
2003
A. If it is not a registered historical landmark you can tear it down, regardless of its age or your neighbors desire. He/she will hate you forever tho, if that matters. If he/she likes it so well, tell him that he can have it. All that they have to do is remove it soon.
James Watts
- Navarre, Florida
---
2003
A. Do an Internet search for History barbed wire. There are museums on the subject, with photos of different styles.

From the University of Houston (http://www.uh.edu/engines/epi816.htm): "Michael Kelly of De Kalb, Illinois, filed the first workable barbed-wire patent in 1868. He threaded little blade-shaped metal thorns onto one of two wires -- then twisted them together. He called it his "thorny fence." Kelly wasn't able to go into production until 1876. By then, several other De Kalb inventors had created their own imitations of Osage Orange. By 1880 De Kalb was turning out eighty million pounds of barbed wire a year."

The antique barbed wires in on-line photos appeared galvanized to my eyes. As to your fence, compare it to photos of historical wire as well as modern wire. The old wire came in many styles, while modern wire seems all rather similar. The galvanize thickness on modern wire is also more uniform, without drips, etc.
Ken Vlach
[deceased]
- Goleta, California

Finishing.com honored Ken for his countless carefully researched responses. He passed away May 14, 2015.
Rest in peace, Ken. Thank you for your hard work which the finishing world, and we at finishing.com, continue to benefit from.
---
2003
A. If you haven't gotten your questions answered about barbed wire, you may want to check with the New Mexico Barbed Wire Collectors Assn. You can get to them by doing a search on Google with the for mentioned key words. I am a member of 7 active state antique wire collectors clubs and am on the board of directors of the Devils Rope Museum in McLean, Texas. Hope this helped.
D. Wright
- Aledo, Texas
---
2007
A. A PREVIOUS ANSWER TO QUESTION REGARDING THE FIRST INVENTOR OF BARBED WIRE WAS MICHAEL KELLY OF DEKALB, ILLINOIS. BOTH ARE INCORRECT. KELLY WAS FROM NEW YORK. LUCIEN SMITH OF KENT,OHIO INVENTED THE FIRST BARBED FENCE WIRE IN THE UNITED STATES IN 1867, PATENT NO. 66,182.
LG, MEMBER OF (ABWS) ANTIQUE BARBED WIRE SOCIETY
LARRY GREER
- SAINT PETERS, Missouri
---
---
Galvanized razor wire
February 17, 2015
Q. Hello Sir

I am seeking your help to get the answers of the following queries related with hot dipped galvanised razor wire.

1). What is the minimum thickness in micron for razor wire blade.
2). What is the minimum thickness in microns for steel wire used in razor wire.

thanks Imtiyaz
Imtiyaz Khan
- Karachi Pakistan
---
February 2015
A. Hi cousin. I think you would need to start with some standards-writing body if you want the material to comply to some minimum standard.
See, for example, CID A-A-997 "BARBED WIRE (GALVANIZED)", CID A-A-55522A "BARBED TAPE, CONCERTINA", FED RR-F-221/3A "FENCE POSTS AND ACCESSORIES (DETAIL SPECIFICATION)" or ASTM A121 [affil link] -13, "Standard Specification for Metallic-Coated Carbon Steel Barbed Wire". Good luck.
Regards,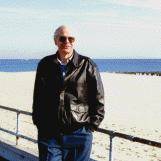 Ted Mooney
, P.E.
Striving to live Aloha
finishing.com - Pine Beach, New Jersey