Where the world gathers for
plating, anodizing, & finishing Q&As since 1989
-----
Gold / Tin Alloy plating
2003
Hi I am interested to know about the progress in Gold / Tin alloy deposition.
1. Does an alloy plating process exist for Gold / Tin ?
2. How effective is the control on the composition of the deposit? (Process capability)
3. If the above doesn't exist what are the other method by which it can be attained by plating (e.g., plating layers and fusing them?)
Thanks in advance.
Karthik
[last name deleted for privacy by Editor]
Ed. note: Sorry, this RFQ for private contact is now outdated, but public technical replies are still welcome. No public brand/source suggestions please ( huh? why?)
---
2003
The readers and myself are interested in why you are interested, Karthik :-)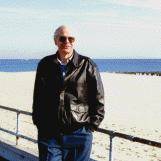 Ted Mooney
, P.E.
Striving to live Aloha
finishing.com - Pine Beach, New Jersey
---
2003
Ted,

We have an application in which Gold / Tin solder is required and currently we are buying pre-forms to meet the requirements. We are exploring possibilities to directly plate Gold / Tin alloy and reflow it (which has many advantages over pre-forms). I am trying to find if there are any players on the market with such product.

I hope my interest is now clear to readers and to you :)

Looking forward for replies.
Karthik
[last name deleted for privacy by Editor]
- Norwood, Massachusetts
---
2003
I guess you've advanced well past me, Karthik. Last I knew, and it goes back a ways, people did tin plating followed by gold plating, and made sure to solder it before the gold diffused into the tin because the gold-tin alloy was brittle.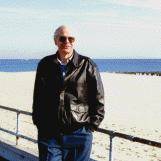 Ted Mooney
, P.E.
Striving to live Aloha
finishing.com - Pine Beach, New Jersey
---
2003
Gold-Tin is one of those dry solder alloys used in hybrid and photonic packaging. Usually the alloy is 80/20 Au/Sn W/W% It reflows at ~280'C and if you reflow it in a vacuum or under a forming gas blanket you don't need chemical flux and can solder it dry. These days you can do that with SnPb also. Photonic packaging usually requires 3 - 4 solder steps, some of which require machine-forced precision alignment while the solder solidifies. Then you solder something else with a lower melting alloy like SnAg so as not to disturb your aligned components, like lasers, photodetectors, etc.

In years past an assembler would plate up or sputter the joining surfaces with accommodative metallurgy such as Ti/Ni/Au, then place a AuSn preform on the surface, put the other surface on top, flood with forming gas(H2 + inerts) and the AuSn forms up a nice, dry solder joint. Why a preform? Because just combining Au & Sn electrolytes did not result in a stable alloy plating bath. So people plated some Sn, took it out and plated some Au, and went back & forth endlessly until the thickness was built. Then put the parts in a reflow oven and melt the layers together to form the alloy. Brutal process. Who could afford that?! Now, "Integrated Photonics" is the new thing. The joints are too small & oddly shaped for preforms. Layer by layer plating defeats the reduced cost of integration. So a new market has just recently, within the last two years, opened up for stable, fast, AuSn plating processes. Every semiconductor laser & photodetector producer I have ever visited has this need and knows of no way to fill it.

Including myself. So now I am in the process of qualifying my first AuSn plating process. I only know of one that is commercially available, (due to "inside" connections) and their outside sales staff did not even know about it and swore there was no such thing! That is how new & rare they are. But this demand is real, as Mr. Karthik proves, and there are at least a hundred guys like us who would use it if we could find it. In fact, AuSn precision plating is one of the gating technologies which will drive the next generation of integrated photonics, and we are right now waiting at the door! Man, those plating chemical suppliers are laying down!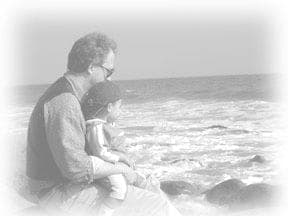 Dave Kinghorn
Chemical Engineer
SUNNYvale, California
---
2003
The reason gold tin solutions do not stay together is that tin oxidizes at the air interface, causing precipitation of the tin. Adding a large amount of ascorbic acid can mitigate this problem. But ascorbic acid also oxidizes thus requiring frequent additions.

Don Baudrand
Consultant - Poulsbo, Washington
(Don is co-author of
"Plating on Plastics"
[affil link to the book on: Amazon or AbeBooks ])
---
2003
Hi Don,

We met at AESF in Detroit in ~1996, the same time I met Mr Mooney. Actually the Tin-Lead MSA platers have suffered this precipitation for 15 years now. But Gold-Tin precision bump plating would not be done in an open cell as it is now. It would be done in a closed bump-plate cell flooded with Nitrogen. These will be valuable deposits since they will allow photonic component assembly to be done without the assistance of very expensive active alignment processes. Therefore the equipment & process can be constructed within the costs associated with the equipment & process used for active alignment which is very high. For this amount of savings, you could afford to continuously centrifuge or decant any Sn precipitate from process. Filters don't work well with that precipitate. It will also allow component assembly that can't be done now since its done mainly with preforms. I think its a nice market opening up.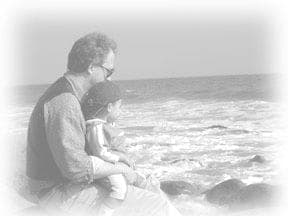 Dave Kinghorn
Chemical Engineer
SUNNYvale, California
---
2003
We plate in the past 50 microns of pure gold and 8 microns of tin and later fused making a very good alloy. This was for bump production with good success. I also read a paper that claims you can plate with pulse plating the alloy you need but much work it has to be done to verify this.
Ricardo Burstein
Bnei Berak, Israel
---
2003
The Transene company lists a eutectic gold-tin plating solution on their web page. Also Micralyne lists plated gold tin solder as one of their products.
Tanya Snyder
electronics packaging - Edina, Minnesota