Where the world gathers for
plating, anodizing, & finishing Q&As since 1989
-----
Ceramic Coating vs. Powder Coating vs. Ceramic Powder Coating?
1999
RFQ: I am looking for a company that supplies ceramic materials that can be applied to high temp items, such as automobile exhaust systems. I want to do the actual application in house. We as a company already apply powder coating. We want to expand our operation.
Wayne C
[last name deleted for privacy by Editor]
- Tampa, Florida
Ed. note: Sorry, this RFQ for private contact is now outdated, but public technical replies are still welcome. No public brand/source suggestions please ( huh? why?)
---
"Thermal Spraying-Plasma, Arc and Flame Spray Technology"
from Abe Books
or

Affil. Link
Your purchases make finishing.com possible
1999
A. There is probably more than one way to do what you are talking about. Porcelain is one, but has some limitations. The one that I am familiar with is thermal spray (or flame spray, plasma spray, high energy plasma, D gun, J gun or gator gun, etc. You might want to start a search under "thermal spray" or "flame spray". You might also start with Metco, one of the larger vendors. I am sure that they have a web site.
James Watts
- Navarre, Florida
---
1999
A. If you're already doing powder coatings, you might be interested in "electrostatic enamel powder" like Ferro's PERC powder. The total costs are lower than flame spray. Regards,
Charles Baldwin
- Cleveland, Ohio
---
1999
A. You may like to contact Almag France Sarl, who are developing an ultra hard ceramic surface for aluminium.
alan burbidge
surface finishing - banbury oxfordshire england
---
1999
RFQ: We are currently looking for a supplier and info concerning high temp header coatings. Any info would be appreciated.
Archie W
[last name deleted for privacy by Editor]
custom powdercoating - Clinton Tennessee
Ed. note: Sorry, this RFQ for private contact is now outdated, but public technical replies are still welcome. No public brand/source suggestions please ( huh? why?)
---
1999
Q. Does anyone know if there are any significant applications of ceramic coatings in the auto industry? I am just curious. I work for an auto supplier and most of our products are zinc alloy plated with chromate conversion coatings. I know there are powder coatings being used, but have not heard of many ceramics.

Tim Neveau
Rochester Hills, Michigan
---
2000
A. We do ceramic coating of automotive exhausts as well as many other parts. It is becoming widely used in automotive applications because of its durability and it's ability to reduce transferred heat. There are several companies that manufacture such products but we prefer to use TechLine Coatings.
Jeff Gering
- Auburn, Washington
---
2000
A. Hello gentlemen, We have a simple application of a ceramic based coating that you can apply to almost any substrate, with the proper surface preparation. We are currently modifying applications for the oil and gas industry. We have been working with steam injected into oil through 1500 metre long carbon steel pipes. The product we have is not a brittle ceramic coating, it stays pliable yet works up to 2000 °F. Always remember it must be used for RADIANT heat applications!
Chris Challice
- Calgary, Alberta, Canada
---
---
High Temperature Black Coatings for Exhaust Systems
2001
Q. WE ARE AN EXHAUST SYSTEM MANUFACTURING CO. AND ARE INTERESTED IN A BLACK COATING WHICH CAN WITHSTAND TEMPERATURE UP TO 650 °C. THE COATING SHOULD NOT CHIP OFF DUE TO DAMAGE.
PLEASE SUGGEST THE PRETREATMENT AND COATING FOR THE SAME.
AJAY MHAPSEKAR
- MUMBAI, MAHARASHTRA, INDIA
---
2001
A. Look up a company called Techline Coatings. They make a product called BHK or a black satin coating for exhaust systems. It can withstand up to 2000 °F.
Josh Sonju
- Kalispell, Montana, USA
----
Ed. note: Gentle readers -- this is a site for camaraderie & technical information exchange, made possible by our generous supporting advertisers. They willingly support these discussions even when they derive no benefit from them ... but expecting them to pay the costs of promoting their competitors is a bit ridiculous :-)
Suppliers are welcome to advertise here, but if unwilling, please keep your posting non-commercial. Thanks!
---
---
Heat resistant enamel type coating for tractor exhaust pipe
2002
Q. Require information on powder coating for a tractor exhaust pipe colour required is yellow. Maybe cost is prohibitive.
Please advise.
Andrew McGugan
- Bushmills, N Ireland
---
---
Need Coating for Snowmobile Exhaust
2003
"Metallurgical and Ceramic Protective Coatings"
from Abe Books
or

Affil. Link
Your purchases make finishing.com possible
Q. I have a Steel Muffler for my snowmobile that I wish to sandblast. I was wondering if there was a specific coating I could buy at a auto store. The muffler reaches high temperatures so I really do not want to paint it. Do you have any suggestions? If it would be better to paint it, do you know of any ways to keep the paint on without peeling at high temps?
Thank you!
Matthew Puwal
Hobbyist - Algonac, Michigan, USA
---
2004
A. Hi there,
You need to have your exhaust ceramic coated. Smoother exhaust flow, slight horsepower increase, Aluminum color or Black, rust proof, permanent, reasonably priced (twins under $200.00). I would have the job done professionally. It is actually a dip I believe.
Joseph Mathew Levasseur
- Ontario, Canada
---
2005
A. Yes, as stated above a high temp ceramic coating is what is required. These coatings, applied professionally, can withstand temperatures up to 2,000 degrees.
Donna
[last name deleted for privacy by Editor]
- Mt Morris, Michigan, USA
---
---
Multiple threads were merged: please forgive repetition, chronology errors, or disrespect towards other postings [they weren't on the same page] :-)
---
---
2003
Q. I run a Powder Shop and would like to know what the process involves to shoot high temperature ceramic coatings? By process I mean prep, application, and cure.
RFQ: Also if anyone knows of any Ceramic suppliers ...
Thanks Frank
Frank F
[last name deleted for privacy by Editor]
- New Philadelphia, Ohio
Ed. note: Sorry, this RFQ for private contact is now outdated, but public technical replies are still welcome. No public brand/source suggestions please ( huh? why?)
---
2003
A. There is at least one paint on the market for houses that claims to be a ceramic. I think that it is just a ceramic filled paint that goes on in a very thick coat. Your description almost makes it a thermal spray process. For a true ceramic coating it would require a high energy system. There are a few companies that do this on a job shop basis, but not many.
James Watts
- Navarre, Florida
---
2003
A. I believe the process is called plasma spraying, if you want to search another term.
James Bonnema
- Bedford, Massachusetts, US
---
2003
A. To my knowledge, there are two types of "ceramic" coatings. One with organic binder (paint or powder) and the other is thermal spray. I have seen ceramic powder coat applied to exhaust pipes for trucks. If that is what you are looking for, contact powder coating manufacturers like Tiger Drylac or Velspar and find more about their application.
Mandar Sunthankar
- Fort Collins, Colorado
---
2003
A. There are inorganic powder coatings available. It is a vitreous enamel. It's used as a coating in the appliance industry. It can be applied to a cleaned only or acid etched steel surface (zero carbon preferable). It's cured at somewhere between 1450 to 1580 °F.
Elmer Baldwin
- Mechanicsburg, Ohio, USA
---
2003
A. If the finish you are talking about refers to exhaust coatings, there is a liquid ceramic/metallic coating available. Application is with a HVLP gun and then partially cured at 500 °F. Rest of the cure takes place on the automobile. There used to be a company (Ceramic Coating Corporation) that glass lined pressure vessels (large ones that store and mix orange juice.) I believe they just preheated the part to an extremely high temperature and applied the product by placing it a cheese cloth type bag and sprinkling the stuff on as the part turned. They did parts for Enerfab. The electrostatic process that Tiger Drylac has is, I believe, for High temperature applications but not a ceramic. It's a silicone based powder. Be careful, thickness greatly influences its capabilities. I hope this helps.
Tom Greifenkamp
- Cincinnati, Ohio USA
---
---
Need ceramic powder for coating exhaust systems
2004
RFQ: We are looking for a company that can supply ceramic powder for coating exhaust systems (manifold, heads) to resist high temperature and improve flow speed of gases.
Sydney Zucchini
exhaust systems - Santo André, São Paulo, Brazil
Ed. note: Sorry, this RFQ for private contact is now outdated, but public technical replies are still welcome. No public brand/source suggestions please ( huh? why?)
---
---
May 22, 2009
Q. Hi I was wondering what the difference was from powder coating to ceramic coating for the purpose of engine headers.
Cam Kiebzak
new - Buffalo, New York, US
---
May 28, 2009
A. Hi, Cam. The phrase "Powder coating" today usually implies "plastic powder coating". It means to cover an object with a plastic powder which is subsequently heated enough (to something like 500 °F) to flow and fuse into a coating. True ceramic coating would mean to cover an object with a ceramic frit which is subsequently heated enough (to something like 1200+ °F) to flow and fuse.
So the difference is that "true" ceramic coating is more like coating an object with molten glass or molten ceramic than melted plastic. There is a difference in temperature resistance.
Technology is very wide ranging, with all different kinds of "half-way" coatings possible, and unfortunately the world is full of salespeople who, in an effort to sell their product and make it sound better than it is, deliberately obfuscate and mislead. In this case one way they may do it is to throw a little ceramic dust into a conventional plastic powder coating and then call it a "ceramic coating". The ceramic dust doesn't melt or fuse in this case, it just sits there as a grit in the paint, like sand paint, and may contribute a little something or maybe nothing at all :-(
The best way to look at it may be that the phrase "ceramic coating" has thus been diluted to not mean much, and you must investigate to understand exactly what the particular coating really is. Porcelain coating (vitreous enameling) as used on stove grates is probably the premium finish. In this case several coats of binders followed by several coats of porcelain (melted glass frit) are painted onto the service, with high temperature curing to melt the glass powder. Good luck.
Regards,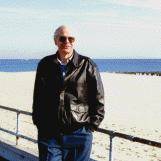 Ted Mooney
, P.E.
Striving to live Aloha
finishing.com - Pine Beach, New Jersey
---
August 19, 2012
Q. Dear Sir,

Material objects that are attached to steel for super durability, blade shredder size 2 x 8 attached to each other; ceramic-metal reactive welding or silicone base powder? Anyone know how?
RFQ: ... and suppliers?

Best Regards
T.ketsawang
- Bangkok Thailand
----
Ed. note: There were translation and language difficulties with your posting that required editing, T. We apologize if we have misquoted your question.
---
---
Sealant protection for a Ceramic Powder Coated panel?
January 20, 2016
Q. Hi, I have recently had the exhausts and panels, of my Triumph Rocket X Roadster, Ceramic Powder Coated in Matte Black. The exhausts obviously carry heat, but the panels don't.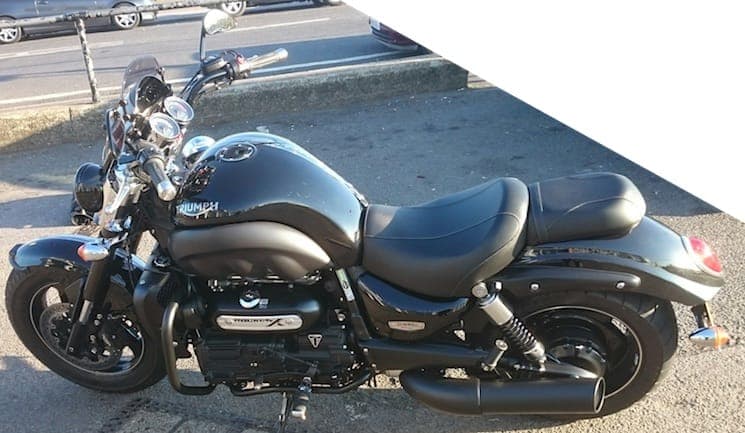 Although this finish is supposed to be resilient, it does succumb to scuff marks and scratches.
I have trawled the Internet for some advice/products/procedures, but to no avail.

Any suggestions would be gratefully received.
Baron Troy
Motorcycle Enthusiast - Birmingham, West Midlands, England UK
---
February 6, 2016
A. In the auto paint industry we use a 2k protective clear coat that has been added a Matting agent to protect Matte based coatings that need extra protection.. I have also used Normal 2k clear coat and after it has completely cured used fine sanding paper to kill the gloss and make it Matte again.
Marvin, Sevilla
- Managua, Nicaragua.
---
February 12, 2017
Q. I want to put a durable matte black coating on my chrome exhaust tips. They get hot and are subject to the spray of my rear wheels. Is a ceramic coating a good way to go?
Thanks.
Peter Hamel
n/a - Sebastopol, California USA
---
February 2017
A. Hi Peter. I think so.
Regards,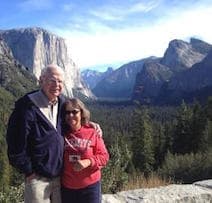 Ted Mooney
, P.E. RET
Striving to live Aloha
finishing.com - Pine Beach, New Jersey
---
---
April 1, 2018
Q. Hi I own a diesel fired tube radiant heating system in my shop, and after 6 years of use the first section of pipe burned out. It seems that the people that sold the system went out of business so I am looking for a coating or someone to coat some pipe. The pipe that needs to be coated is right off the diesel burner so it sees high temps and also a lot of expansion and contraction the original was in house coated with something but as they went out of business. I cannot ask what they used. Can anyone help me with this problem?
Larry Mass
- Regina Sask Canada
---
---
Car propeller shaft corrosion protection
September 19, 2018
Q. Hi there,

The "situation":
I have a Volvo AWD that has a propeller shaft made of two sections with a u-joint and a rubber mount between them and the end flanges are attached with flexible joints covered in very flexible rubber (not sure what kind but has a gray color). That means the finish should not require high curing temps.
The shaft is long light and thin made of steel tubing. The shaft cannot be taken apart so whatever solution is found should take that into account. It also means the finish should be easy to apply in an even, thin coat so not to take the shaft out of balance.
The shaft runs above the exhaust in very close proximity to the exhaust and even closer proximity to the catalytic convertor.
The car lives in salty humid climate and spends a lot of time on salty wet roads during winter. The car is very low so road spray is expected.

The problem:
The hot catalytic convertor is baking the paint off the shaft so the paint is all flaky and the shaft is rusted even under the remaining paint. Even away from the cat the paint is rusting through (although far less).

The shaft was repainted once using chassis paint. It lasted a little bit less than the OEM paint.

Solutions I looked into:
1. Powder coating - only ultra low temp powder coating will work. I'm concerned about the fact that other parts powder coated under my car (trailer hitch, suspension parts) lasted even less than some painted parts. It also goes on thick with the risk of unbalancing the shaft.

2. Ceramic coating - takes care of the cat problem and it can be applied in thin coats with no baking. Stuff like Cerakote. Can take full water splash even when heated at over 1000 °F w/o cracking.

3. Brake caliper paint like G2 - two parts epoxy paint tested to take a lot of abuse under the car and thermal stable to 900 °F. The issue is the application as it is thick and for this I prefer a spray on application.

What do the experts think is the best solution for my situation?

Thanks,
Doru
Doru Nica
owner - Sammamish, Washington, USA
---
September 2018
A. Hi Doru.
Please remember that pretreatment is as important, and usually more important, than selection of the finish. If you want your paint to hold up to salty road spray the surface should be zinc phosphatized before painting. Then engine paint should prove sufficient.
If zinc phosphatizing isn't possible, then sand blasting followed by "rust converter" should precede the painting.
Although some readers may have more experience in this topic than you or I, it's just a public forum where readers help other readers; there are no experts waiting in the wings to undertake personalized consulting assignments while charging nothing -- so please don't consider any suggestions as professional advice :-)
Luck and Regards,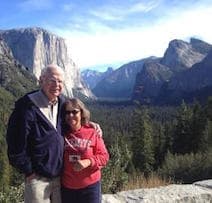 Ted Mooney
, P.E. RET
Striving to live Aloha
finishing.com - Pine Beach, New Jersey
---
September 20, 2018
Q. Hi Ted,
I thought that zinc phosphatizing is used for Aluminum and other non ferrous parts. My shaft is steel.
Doru Nica
[returning]
- Sammamish, Washington, USA
---
September 2018
A. Hi again Doru. Zinc phosphatizing is for steel. The best pretreatment for aluminum is chromate conversion coating.
Regards,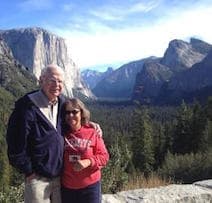 Ted Mooney
, P.E. RET
Striving to live Aloha
finishing.com - Pine Beach, New Jersey