Where the world gathers for
plating, anodizing, & finishing Q&As since 1989
"Repainting aluminum swimming pool coping"
-----
2003
Q. How do I effectively repaint powder coated aluminum swimming-pool coping? I have just had the cement surround of my pool replaced. The contractor removed numerous cement splashes on the white coping using a harsh scourer (probably 0000 steel wool [affil link] ). Now, 3 in - 6 in bare aluminum is visible in many places along the coping. He is planning to repaint the coping but I am concerned that he may use an inappropriate paint, which will peel off within a year or two from the frequent splashing of chlorinated pool water.
Is there a suitable paint for this type of project, and is there some kind of preparation required to ensure the paint adheres properly to:
a) the bare, newly-exposed aluminum
b) the existing painted parts (but possibly slightly oxidized)
Most appreciative of any assistance or guidance.
ANDREW CHODELLE
- Charlotte, North Carolina
---
2003
A. Using fine sandpaper, sand down your existing coping so the new paint will bond effectively. Tape the concrete behind the coping with duct tape (hint: you may want to put a layer of newspaper under tape so the protected width increases). If possible, paint coping while liner is out of the pool. If this is not possible, use masking tape and newspaper to shield the liner as well. DO NOT DUCT TAPE THE LINER. Then, use an epoxy spray paint or some other metal paint suitable for outdoor use. Another pool builder I know used white appliance paint on his pool and it turned out beautiful. Make sure to spray from at least 10" away so as to avoid drips in the paint.
GOOD LUCK!
Jason Ward
Swimming Pool Construction and Service - Matthews, North Carolina
---
2004
Q. I am a homeowner who has an above ground pool located in the Chicago area that has aluminum top rails (these rails are not submerged) that need to be refinished. The original paint/coating is peeling and I would like to repaint them myself. My question is what process and products should I use to strip, sand & repaint them? Keep in mind that whatever product I use to finish them with are going to be subjected to full sunlight and the typical chemicals you would expect to find in a pool, like chlorine and bleach. Also, how long can I expect this finish to last.
Thank you,
Craig Cechini
Homeowner - Carol Stream, Illinois, USA
---
2007
A. I too have an above ground swimming pool. I purchased mine used from someone that had already taken it down. The coping on the pool showed its age with several places that had been worn through over the years along with scratches from removal and storage. I used a heavy duty cleaner/degreaser along with a Scotchbrite pad to wash mine down with. The Scotchbrite pad helps clean it and it also dulls the factory finish. I rinsed them with water thoroughly and then let them air dry. I used a spray paint sold by the Sherwin-Williams Company (I used to work there) called "CONTROLS RUST". It has been on there for about 4 years now and still holding up pretty good. You can see that the winter cover has rubbed it some, and one or two had a couple flakes come off (apparently I didn't prep something thoroughly there). I am going to redo them sometime this summer just for good measure. I would highly recommend the less expensive rattle-can method. I too would think that appliance epoxy spray paint would be great, but it didn't come in the color that I wanted! Good luck!
Josh Perry
- Clay City, Kentucky, USA
---
---
September 22, 2014
Q. The metal coping around my pool has rusted in several spots. I do not want to replace it. How do I repair it? I can't seem to get any pool people interested in the project.
Jennifer Barry
- Wayne, New Jersey
---
September 2014
A. Hi Jennifer. Although aluminum can corrode, "rust" (that reddish or brown color) is iron oxide and only iron and steel can rust. If it's reddish or brown, it's steel not aluminum.
It's usually a good idea to brush off any loose rust with a wire brush, then apply a phosphoric acid based rust converter (also called naval jelly or Ospho -- there's a lot of brands and styles).
to convert the red rust to a very stable black rust before painting. Then you just use any outdoor paint for metal, brush-on or spray paint, whichever you like. Sometimes there will be a picture of metal lawn furniture or lawn mowers or such on the can to give you the idea that you're looking at the right stuff. Good luck.
Regards,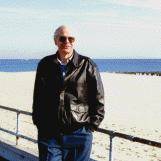 Ted Mooney
, P.E.
Striving to live Aloha
finishing.com - Pine Beach, New Jersey
---
---
July 15, 2015
Q. I am having a similar problem as Jennifer B. My coping is galvanized steel. We have a "salt water" system which is causing the steel to rust heavily and even rusting through the metal. I have a vinyl liner. If I try to remove the rust, flecks fall into the pool and are hard to vacuum out. It is also difficult to keep paint from falling into the water. Other than the paint system that was suggested is there a way to cover the coping with masonry, ceramic or plastic tile?
Merv Gillenwater
- Effingham, Illinois USA
---
May 11, 2018
Q. Is there a brush-on paint that I can use on the coping? I do NOT want to spray, as I don't want it in my water and liner. Thanks!
Janet Partenheimer
- Birdseye, Indiana
---
May 2018
A. Hi Janet. Brush on paints are readily available.
Regards,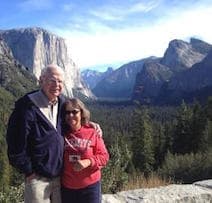 Ted Mooney
, P.E. RET
Striving to live Aloha
finishing.com - Pine Beach, New Jersey
---
---
May 25, 2019
Q. Like others before I need to paint the Aluminum coping around my in ground 16' x 32' pool which is currently a flat tan color. So far neither Home Depot nor Sherwin Williams stocks a product for this application. Their Enamel paints are either not for horizontal apps or are not suitable for exposure to chlorinated water. Can anyone recommend an actual product name or sufficiently describe the type of paint whether acrylic, enamel, mastic etc. for painting metal pool coping. Also I am in N. Fla. where temps exceed 95 for weeks on end during summer. Thank you kindly for a specific recommendation.
Vince LoCurto
- Tallahassee, Florida USA
----
Ed. note: Readers please try to answer Vince questions re. type of paint and any technical issues. We don't suggest brands or sources (why?)
---
August 5, 2019
A. If the flat tan color is the original paint, then repainting should be simple.

Give it a good cleaning with a stiff brush or pressure washer. then when completely dry, you can paint it with a brush and any good oil based gloss exterior enamel. I used gloss white from Tractor Supply on ours, and it still looks good after 4 years, but Rust Oleum brand would probably work well too.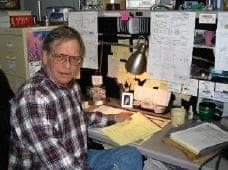 Jeffrey Holmes, CEF
Spartanburg, South Carolina
---
---
September 17, 2019
Q. I recently had some work done on the concrete around my pool. It was sanded down and repainted. They also repaired the aluminum coping around my pool by sanding it and repainting it white. Subsequently, after they vacuumed the debris out of the pool, it was discovered that the entire vinyl liner was discolored with brown blotches. These were found to be metallic in nature as Vitamin C was effective in removing the stains. Is it possible that the aluminum dust from sanding the coping caused this to happen?
Richard Kelter
- Morganville, New Jersey USA